 About
the Event
12TH CEE INVESTMENT & MANUFACTURING
AWARDS & CEO NETWORKING FORUM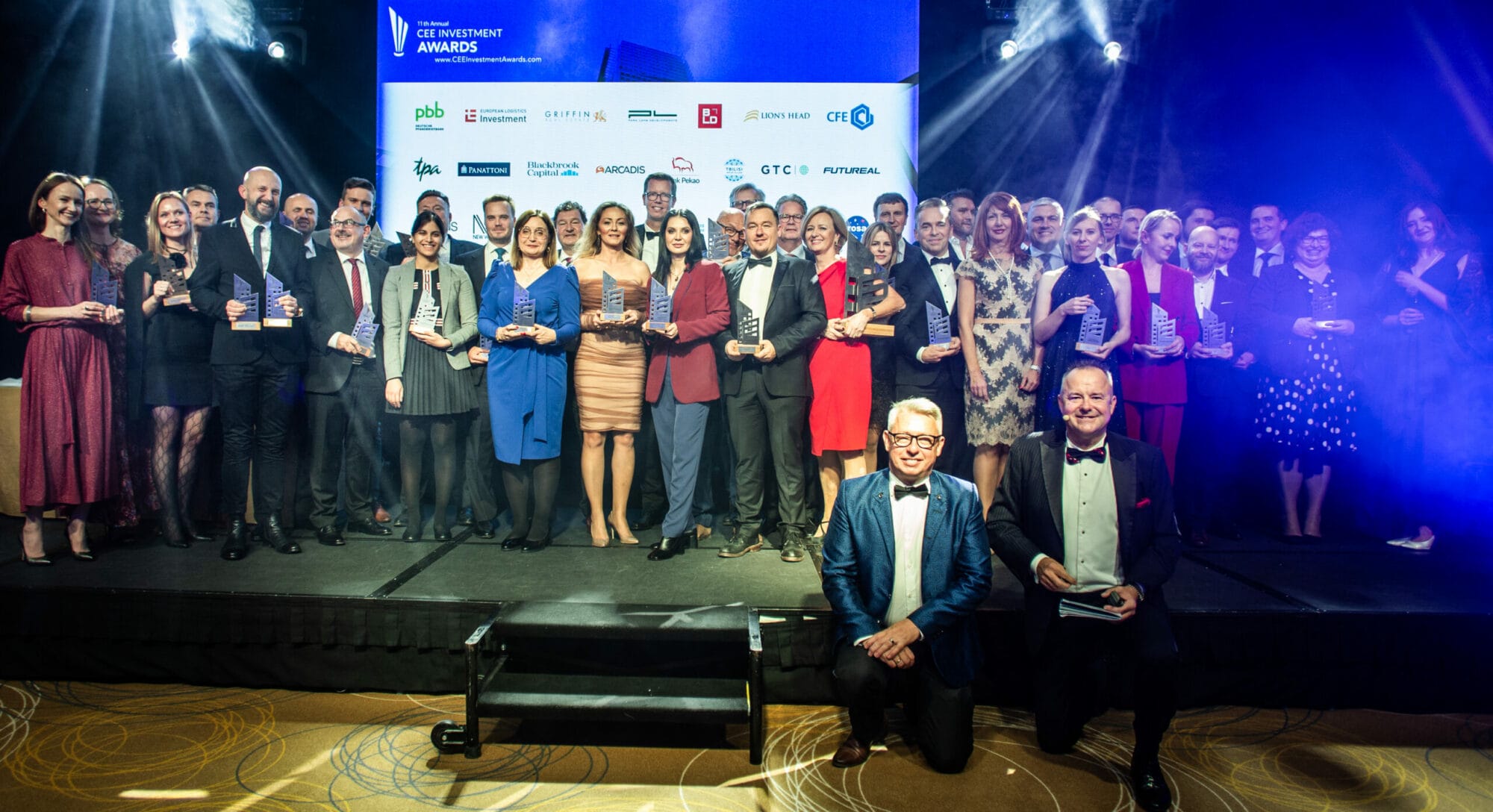 Recognizing the importance of Central Europe's investment and development markets EuropaProperty is proud to host the 12th annual EuropaProperty CEE Investment & Manufacturing Awards. This annual spectacle is recognized as one of the most important and valuable real estate events in Central and Eastern Europe. The forum and main awards gala will be a hybrid style event celebrating and recognising the top-performing companies from the region for their phenomenal achievements in commercial real estate.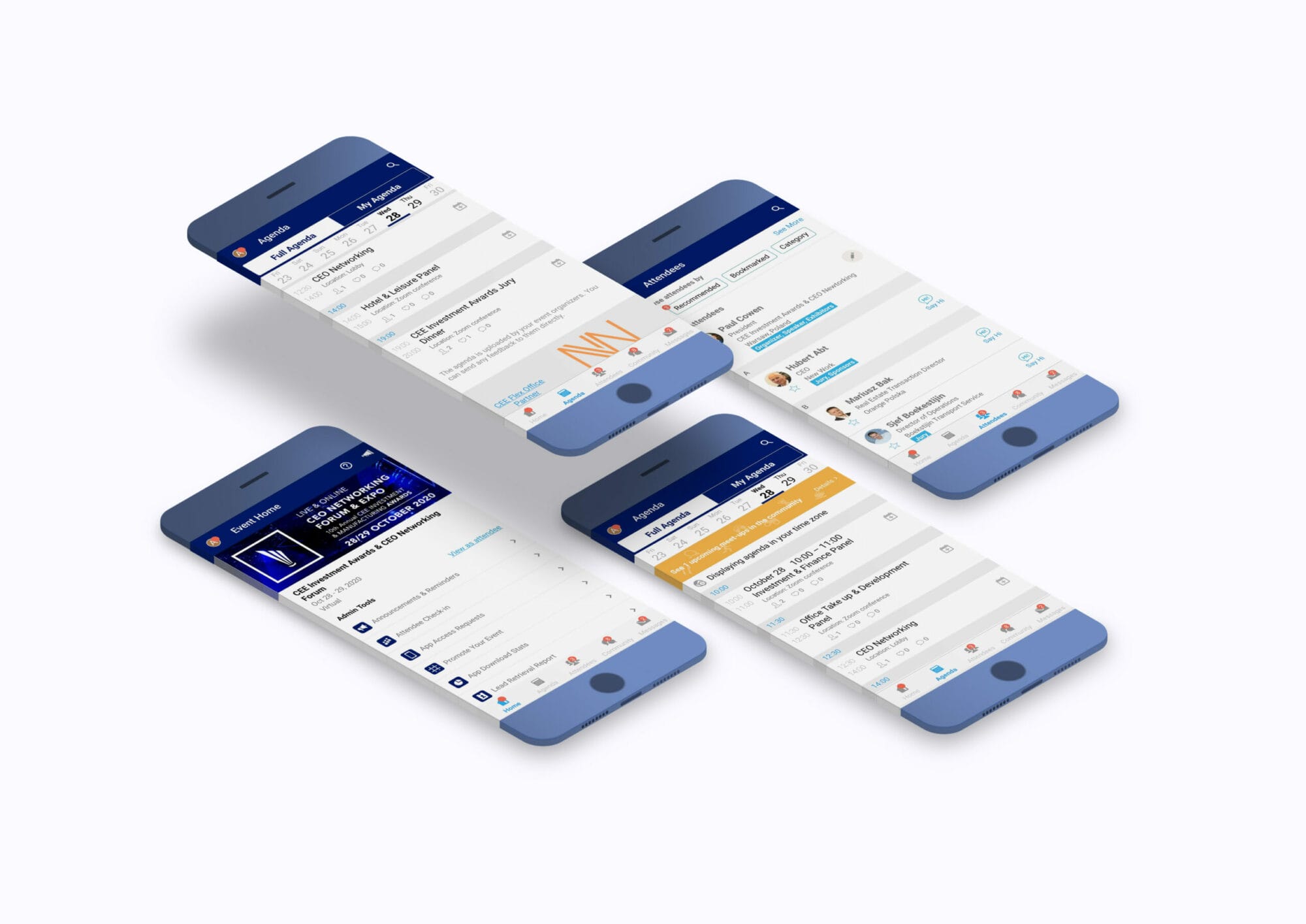 CEO
Networking Forum
Start networking straight away with our event app. We already have over 50 CEOs signed up and using the app to do deals, network, arrange meetings and plan their schedule for the actual event days.
Sign up for the event now to get instant access to the app.
CEO's already on the Networking Platform
Bruno Lambrecht
CEO
CFE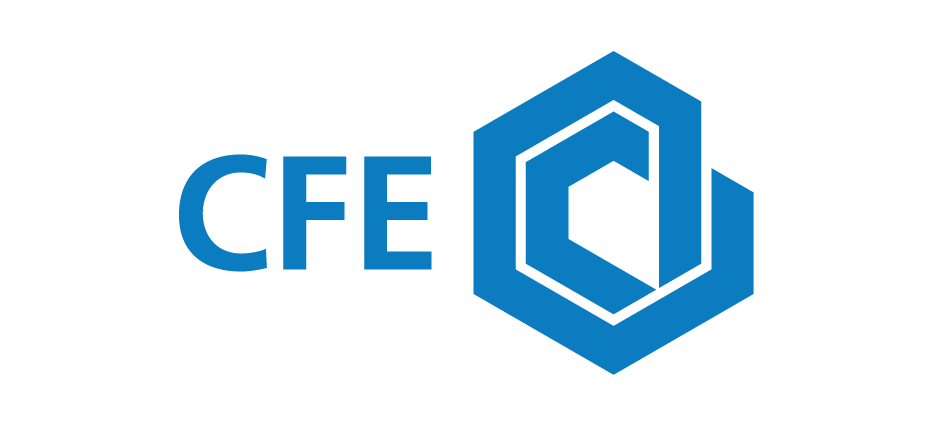 Dieter Knittel
Director Europa
Deutsche Pfandbriefbank AG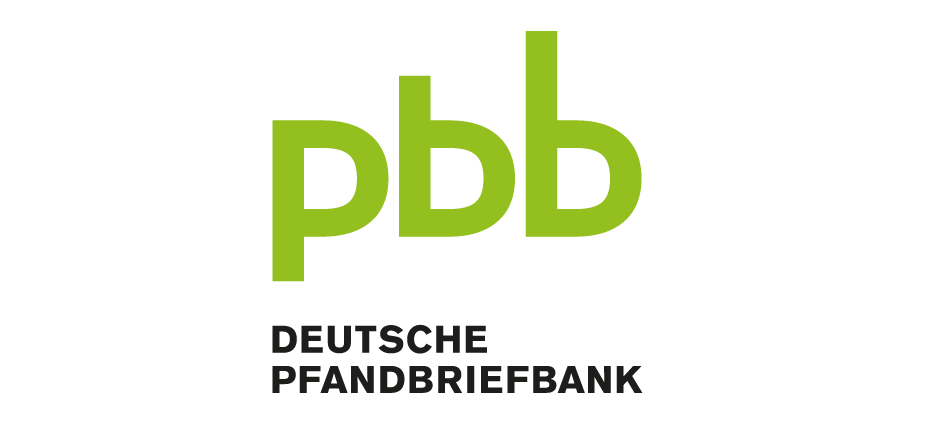 Anna Duchnowska
Managing Director
Invesco Real Estate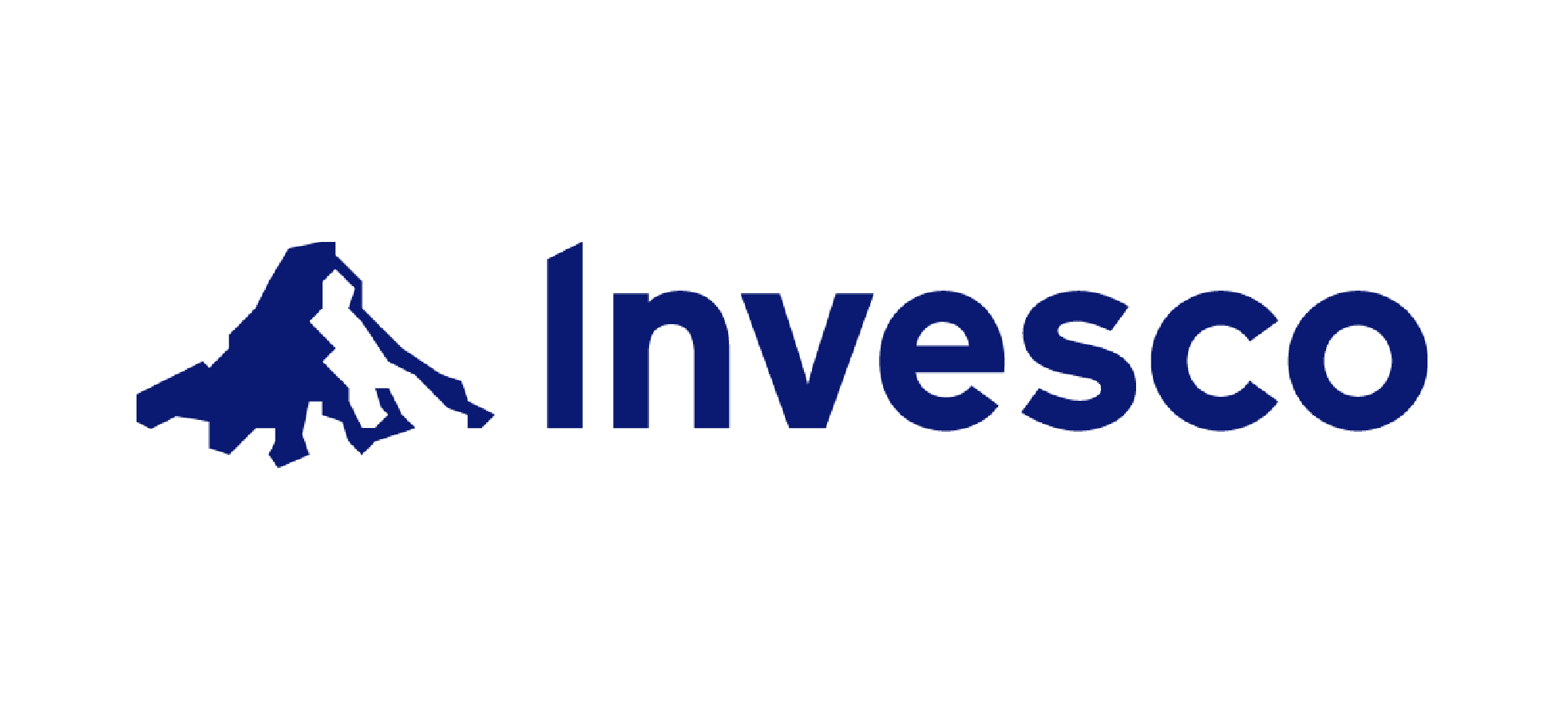 Nebil Senman
Managing Partner
Griffin Capital Partners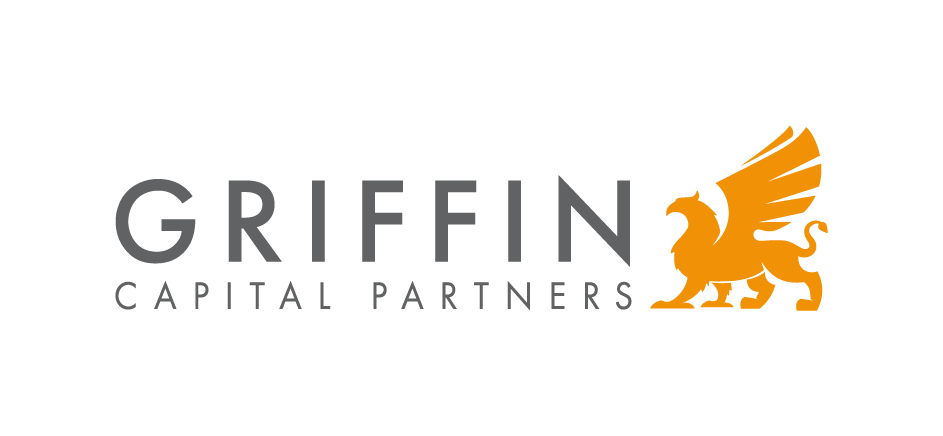 Joao Saracho de Almeida
Managing Director
Solida Capital Europe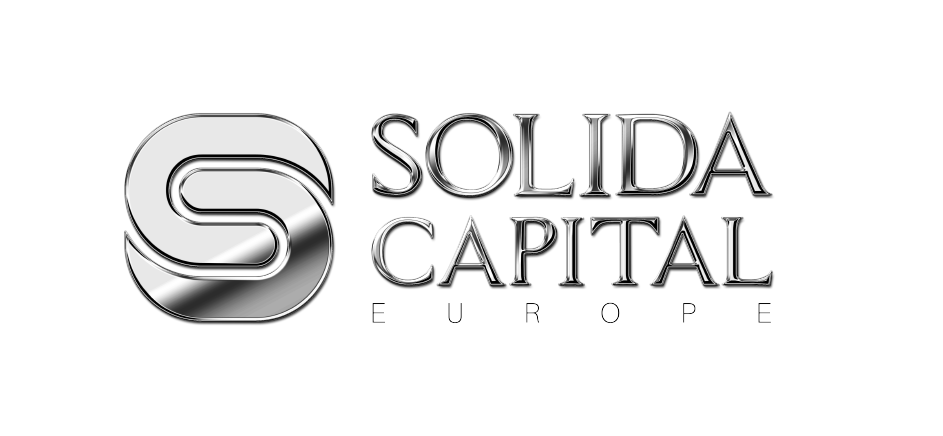 Hubert Abt
New Work
CEO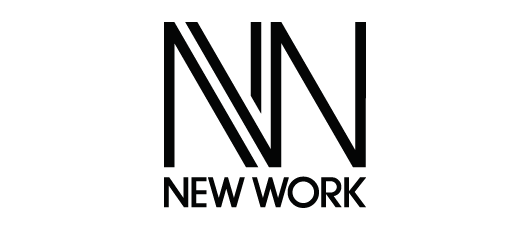 Event Schedule
26th October
CEE Investment Awards Jury Dinner
The Jury dinner will be hosted 'Live & Online' at the Intercontinental Hotel. Each Jury member will introduce themselves to the other Jury Members and then voting on all of the categories will begin. The whole process will be audited by EY and the winners will be announced at the main awards gala on Thursday 27th October from 7 pm.
CEO Networking & Business Breakfast (full buffet)
Enjoy the full 5* InterContinental Warsaw Buffet and network with the other attendees before starting the CEO speed networking – (each person in the room has 30 seconds to introduce themselves and their company)
Craig Smith
Founder & Publisher, EuropaProperty.com
Winston Norman
Editorial Director, EuropaProperty.com
Investment, Finance and Banking panel
Our panel of Commercial Real Estate business leaders will discuss all things Investment & Finance, including a real-time Q&A.
Topics include:
What's next for commercial real estate markets in CEE and the wider Europe? How will CEE economies look in 2022? Can we hope for a strong rebound moving forward? Which investors are looking to invest? What are the options for investors with all sectors getting tighter? Where are the opportunities across the sectors? What are the trends and new financing sources? Where should investors be looking for the best returns? Key economic sectors, the future of banking, the rising PRS market and green financing and bonds.
Craig Smith (Moderator)
Publisher, EuropaProperty.com
Anna Duchnowska
Managing Director, Invesco Real Estate
Łukasz Białecki
Director, Head of Real Estate Financing, Bank Pekao S.A.
Dieter Knittel
Head of International Real Estate Finance for Central and Eastern Europe, pbb Deutsche Pfandbriefbank
Arvi Luoma
CEO, Blackbrook Capital
Karolis Adlis
Director | International Investments, WP Carey
2021 crime and business risk; the scams and tricks you may have overlooked
Preston Smith, CEO, licensed detective and risk consultant at Corporate Due Diligence and Investigation (CDDI), will speak on three current dangers to your business (and person) in the form of the latest trends in scams and legislation currently hitting CEE.
Preston Smith
CEO, Corporate Due Diligence and Investigation (CDDI)
CEO Networking & Coffee Break
A chance to connect with all speakers, other attendees, jury members and sponsors.
Digitization of Space and it´s impact of future leasing activities and ESG compliance
Office, Logistics/Warehousing, Retail and Sustainable Development Panel
The region's development markets are evolving. Some sectors continue to ride on the bounce of the crisis while others are having to realign to the new normal. Our panel will discuss some of the major topics and challenges on today's development markets, including real-time Q&A.
Topics Include:
With demand growing for warehouses will stable rental rates continue? Can high developer activity on the office and logistics be maintained? What are the short and long-term effects on supply and demand? Are longer lease terms and covenant strength assuming greater importance? What are the obstacles to upgrading building stock to meet tougher environmental, social and governance standards? Do green-certified buildings achieve higher rents than their non-certified counterparts? At what cost does attaining ESG commitment certification come? Is the pandemic accelerating tenant demand for ESG assets and the hybrid working model?
Craig Smith (Moderator)
Publisher, EuropaProperty.com
James Turner
Group Managing Director , Sierra Balmain
Johannes Bauer
Asset Management CEE, S+B Gruppe
Robert Dobrzycki
CEO Europe, Panattoni Europe
CEO Networking & Business Lunch
A time for networking with speakers, sponsors and attendees over a buffet style lunch, liquid refreshments and tasty desserts.
12th Annual CEE Investment & Industrial Property Awards Gala
Beamed live from the Intercontinental Hotel, our state of the art gala night production will push the boundaries of technology to bring you an awards experience like no other. We encourage attendees not at the physical gala to get dressed up, order a nice dinner, open a bottle of wine and enjoy the event 'Live & Online' on your big screen smart TV, as we announce the winners & thank the sponsors.
Submit your company in the following categories
Jury
Dieter Knittel
Head of CEE Real Estate Finance International
Deutsche Pfandbriefbank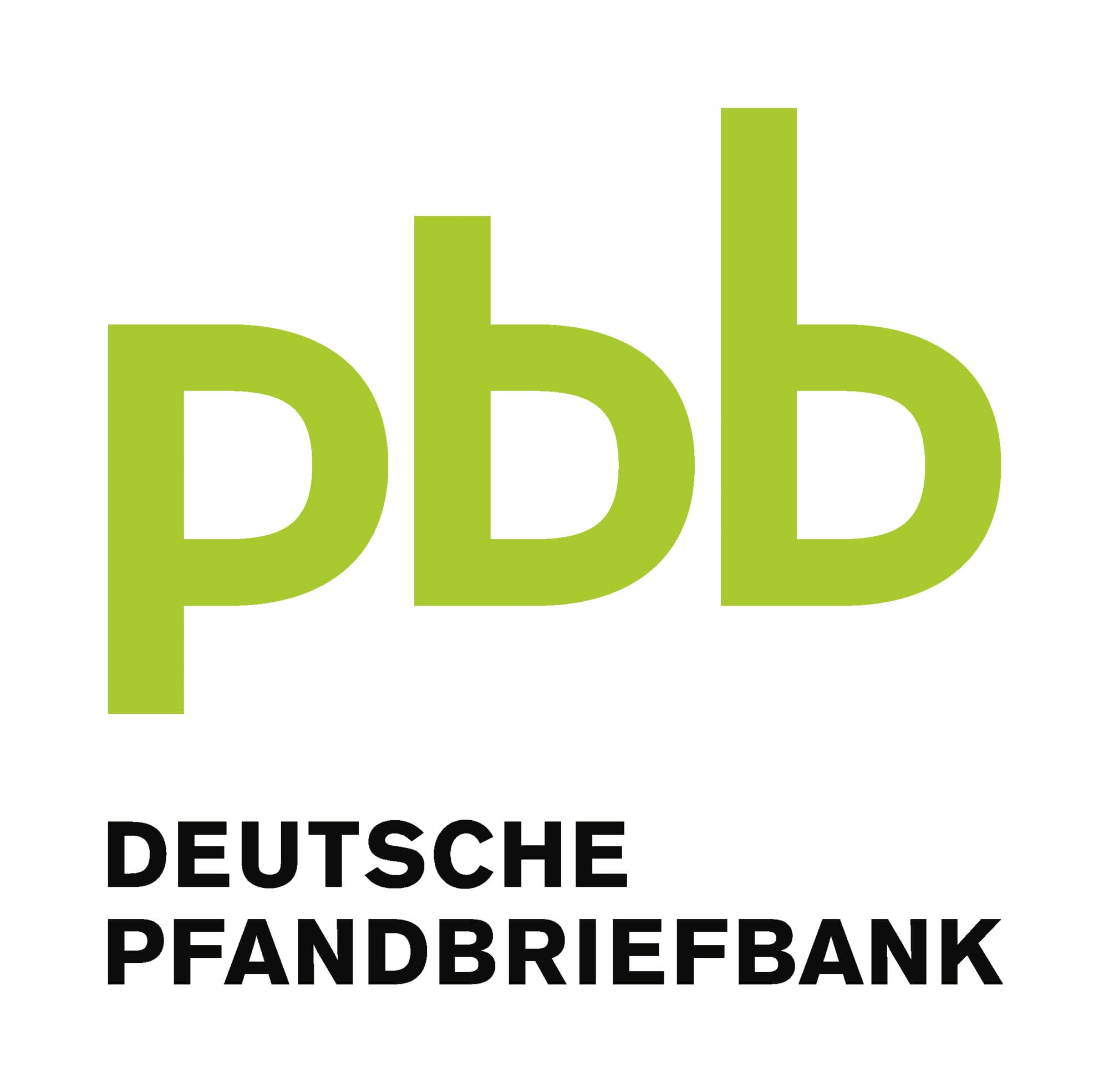 Dieter Knittel is Head of International Real Estate Finance for Central and Eastern Europe at pbb Deutsche Pfandbriefbank. Dieter is responsible for the bank's lending portfolio in the region. The regional focus is on Poland, Czech Republic, Slovakia, Hungary and Romania. Dieter has been active in the CEE market for more than twenty years, including five years based in Warsaw as Head of Credit and Senior Risk Management.
Hubert Mańturzyk
General Manager
Aareal Bank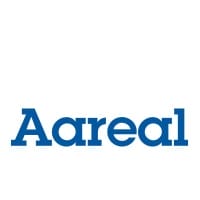 Hubert has over 19 years of experience in banking with a focus on commercial property and corporate financing. He started his professional career in 2000 with BRE Bank (currently mBank), in the Warsaw Branch, where he was responsible for large corporate clients. Then in 2002 he moved to Nordea Bank, where in Nordic Corporate Banking Department he was dealing with all aspects of commercial banking for clients from Denmark, Norway, Sweden and Finland, who were investing in Poland, including corporate and real estate financing. In 2007 Hubert joined Aareal Bank, where for more than 10 years he was responsible for structuring and providing commercial real estate loans to big international as well as Polish clients. In March 2018 he left Aareal Bank and joined CBRE as the Head of Debt & Structure Finance Department however he rejoined Aareal Bank in December in a role of General Manager for Poland.
James Turner
Group Managing Director
Sierra Balmain
Prior to establishing the Balmain Asset Management group in 2003, James held various senior positions with Westfield over a ten-year career, culminating in establishing their European shopping center business in London in 1998.
Przemyslaw Wieczorek
President of the Management Board
Puro Hotels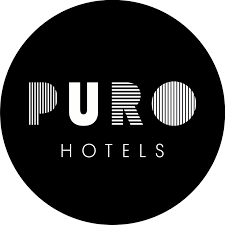 Przemysław Wieczorek MRICS, President and Managing Director of Puro Hotel Development responsible for real estate, development, and financing within Puro investment activities. Present in the company since beginning. Przemysław has over 15 year experience in real estate sector both residential and commercial, specializing in financing, market analysis and acquisitions. Puro is a Polish lifestyle hotel brand present in Warsaw, Cracow, Wrocław, Gdańsk, Poznań and Łódź. Puro prepares and develops next hotels in Budapest, Warsaw, Wrocław and Katowice. Puro acts as investor, developer and operator.
Christo Iliev
Founder and CEO
Lion's Head Investments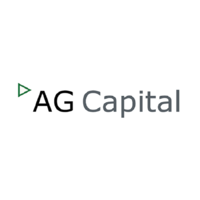 Christo Iliev is an entrepreneur with over 25 years of experience in real estate. He is the founder and CEO of Lion's Head Investments, а CEE commercial property investment and asset management platform. The company focuses on prime offices with international blue chip tenants. Mr. Iliev is also the founder and Chairman of the Board of Directors of AG Capital, a leading real estate investment group in Central & Eastern Europe.
He has established strategic partnerships with international industry leaders such as Apollo Global Management, Old Mutual, Cushman & Wakefield, EBRD, IFC, CLS Holdings.
Christo Iliev is a Board Member at Endeavor Bulgaria, founder and Member of Family Business Network Bulgaria, a member of YPO and Harvard Club Bulgaria.
Nebil Senman
Managing Partner
Griffin Capital Partners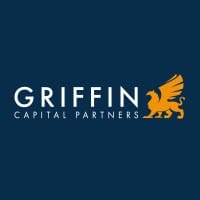 Nebil Senman held leading positions for nine years as Senior Vice President and Supervisory Board Member of Oaktree's German and Polish real estate funds and operations worth several billion Euro. Before joining Oaktree, he spent eight years handling real estate and corporate consulting at Ernst & Young Real Estate (formerly Arthur Andersen), where he held various managerial positions. He is a graduate of universities in Berlin (TU Berlin, EBS), Paris (ESCP Europe) and London (LSE) and holds an MBA and a Master's Degree in Civil Engineering. He also holds a post-graduate diploma in real estate management (EBS), and is a Chartered Member of the Royal Institution of Chartered Surveyors, MRICS.
Michal Nowicki
Director Quality & Deputy General Manager
RECARO

Deputy General Manager and Director Quality at RECARO Aircraft Seating Polska since beginning of 2007 .
Michał graduated from Poznań University of Technology, Mechanical Engineering faculty.
He has over 15 years' experience in scope of engineering, certification, quality assurance and operations working in the several companies in the aviation industry.
Focused on Lean Excellence and leadership principles.
Marek Potoczny
Industrial Projects & Public Funding Director
Valeo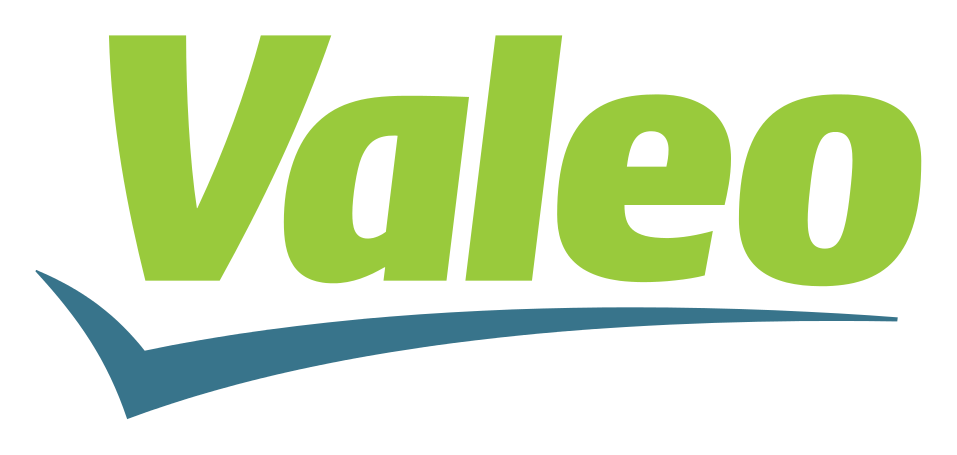 24 years of experience in the industrial sector. Complex project management focused on cost-saving, logistics optimization programs, suppliers resourcing, in the field of industrial projects with lean manufacturing methodology managing investments, production plant construction, and global contracts negotiation.
Graduated in Physics and Mathematics faculty at Maria-Curie University in Lublin (Poland).
Professional career and experience in Daewoo Motor Poland (automotive) – head of Purchasing and Logistics Dept. restructuring of purchasing department and effective logistics models implementation.
Since 1997 Thomson multimedia (consumer electronics) – Purchasing Manager with European, American and Asia plant responsibilities.
Focused on operational and purchasing cost optimization, Supply Chain Programs, low-cost regions suppliers panel.
Since 2004 – Valeo (automotive). Wide range of responsibility: cost optimization as a continuous improvement program, productivity projects, production process improvement, lean manufacturing methodology, material and product optimization with quality improvement, and finally operational cost optimization.
In 2008 appointed for Industrial Project Director & Public Funding National Director position in Valeo with multi projects management: production lines transfer within Europe, outsourcing, investments, and manufacturing plants construction with project co-ordination for all Valeo plants located in Poland.
He plays a key role in Valeo in terms of public subsidies for innovation.
Member of #Entrepreneur Counsel as a business advisor for Skawina town Mayer, #Małopolska Innovation Committee (Małopolska Marshal Office) as opinion body for key regional projects realization and #French-Polish Chamber of Commerce.
Then a member of the working group and co-author of InnoMoto program (public aid program for automotive sector in Poland) with the co-operation of Ministry of Economy Department and NCBiR (National Centre for Research and Development).
His professionalism has been recognized by Professional of The Year 2016 Award by CEE Manufacturing Excellence.
About Valeo
Valeo Group is an independent group, fully focused on the design, production and sale of components, integrated systems and modules for the automotive industry, mainly for the reduction of CO2 emissions. Having 186 production units in 33 countries and 59 R&D centres, employing 113 600 people.
Valeo in Poland has a sales office in Warsaw and 4 production plants with above 8 000 employees.
Since 2004 Marek works for Valeo – one of the most innovative automotive companies in the world taking wide range responsibility of cost reduction as a continuous improvement program on the field of productivity projects, production process improvement with lean manufacturing methodology, material and products optimization with quality improvement and finally operational cost savings.
In 2008 he has been appointed as Industrial Project Director responsible for operational areas such multi projects management: production lines transfer within Europe, outsourcing as well as investments and manufacturing plant extensions with projects co-ordination for all Valeo plants located in Poland.
Additionally he plays a key role in Valeo Poland organisation in term of public subsidy with achieved success in creation of special economy zones with the investment commitment and working places creation in Poland.
In May 2010 Marek has been nominated as a member of the Małopolska Innovation Committee  supporting Kraków province  government as a opinion body for key regional projects realization.
Experience in European Union grants and public aid programs management mixed with industrial projects background was a perfect reason to be nominated in 2014 as a member of working group and co-author of InnoMoto program creation (public aid program for automotive sector in Poland) with co-operation of Ministry of Economy Department and NCBiR (National Centre for Research and Development).
His 20 years of experience in operations working under various issues makes him a good understanding of the wide scope of the different projects. On top of this has a proven record in the field of projects management gained in the course of various big projects assignments
About Valeo
Valeo Group is an independent group, fully focused on the design, production, and sale of components, integrated systems and modules for the automotive industry, mainly for the reduction of CO2 emissions. Having 123 production sites globally in 29 countries and 51 R&D and development centers, employing 78 600 people.
Valeo in Poland has a sales office in Warsaw and 4 production plants with 7000 employees.
Slawomir Kluszczynski
Chief Operational Officer, Member of the Board
Lotte Wedel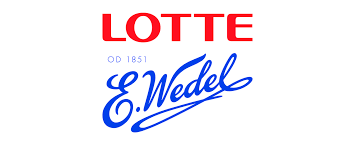 Manufacturing & supply chain professional with 20 years experience. Focused on continuous improvement, operational excellence and effective leadership.
Sławomir graduated from Warsaw University of Technology, Mechanics of Energetics and Aviation faculty. He has also got MBA from Warsaw University / University of Antwerp.Professional experience gained in companies such as: Master Foods, L'Oreal, GlaxoSmithKline, Avon and recently Cadbury getting wide manufacturing and supply chain experience. He speaks French & English some German & Russian.
He worked as shift manager leading factory shifts, he managed technical projects, buying and installing technical equipment as an industrial engineer. Later on as a production manager and value stream manager he managed business units defining their strategies, setting goals, defining and improving processes as well as was responsible for P&L, operations and investments. Sławomir managed change as manufacturing excellence manager implementing world class manufacturing methodologies, lean tools and systems. He has good understanding of logistics, warehousing and supply chain planning performing in the past logistics, regional materials planning and demand planning roles cross CEE. Sławomir's strengths are building high performing teams, leading for change, implementing innovations and delivering performance improvements.
Vasilisa Dzehtsiarenka
CEO
Clever Logistics

Is an expert in the field of transport between EU and CIS countries. She advises in building logistics strategies in terms of safety, speed and cost efficiency.
Vasilisa supports Polish entrepreneurs in negotiations with Russian-speaking contractors, including those from Central Asia and the Caucasus.
Originally from Belarus, has been living in Poland since 2006. She gained an education at the Belarusian State University in Minsk including PhD and at the Lazarski University in Warsaw. Experienced in running business in Belarus and Poland.
Understanding of the differences between Eastern and Western cultures allows her to build relationships with partners based on reliability and trust.
Privately she is a happy wife, mother of three sons, a student of the Idea Class Moscow School of Image, she boxes and goes horseback riding.
Anita Rajchelt
Senior Transactions Manager
Amazon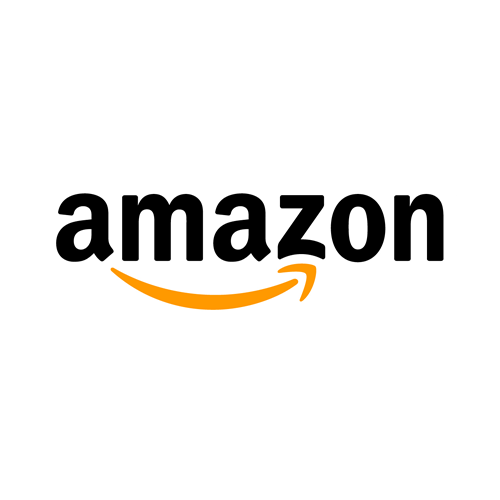 Anita Rajchelt is Real Estate Asset & Transaction Manager in Amazon, based in Warsaw. She is responsible for the management of Amazon's real estate portfolio in Poland and involved in RE transactions supporting Amazon's expansion in the region.
Prior to joining Amazon, Anita was Portfolio Manager at TFI PZU, a Polish Investment Fund, active in all industry sectors, where she was responsible for new acquisitions as well as coordinating development processes. Anita has also gained extensive professional experience in Asset Management and Investment Transaction Services, having hold a number of senior positions in Cushman & Wakefield and King Sturge, international property agencies.
Anita earned a master degree in Finance and Banking with faculty in Real Estate and Investment at University of Lodz. In addition she graduated postgraduate studies in Property Appraisal and Management at Sheffield Hallam University. She is also a qualified RICS surveyor and a member of INREV.
Krzysztof Wisniewski
Partner
WSI Capital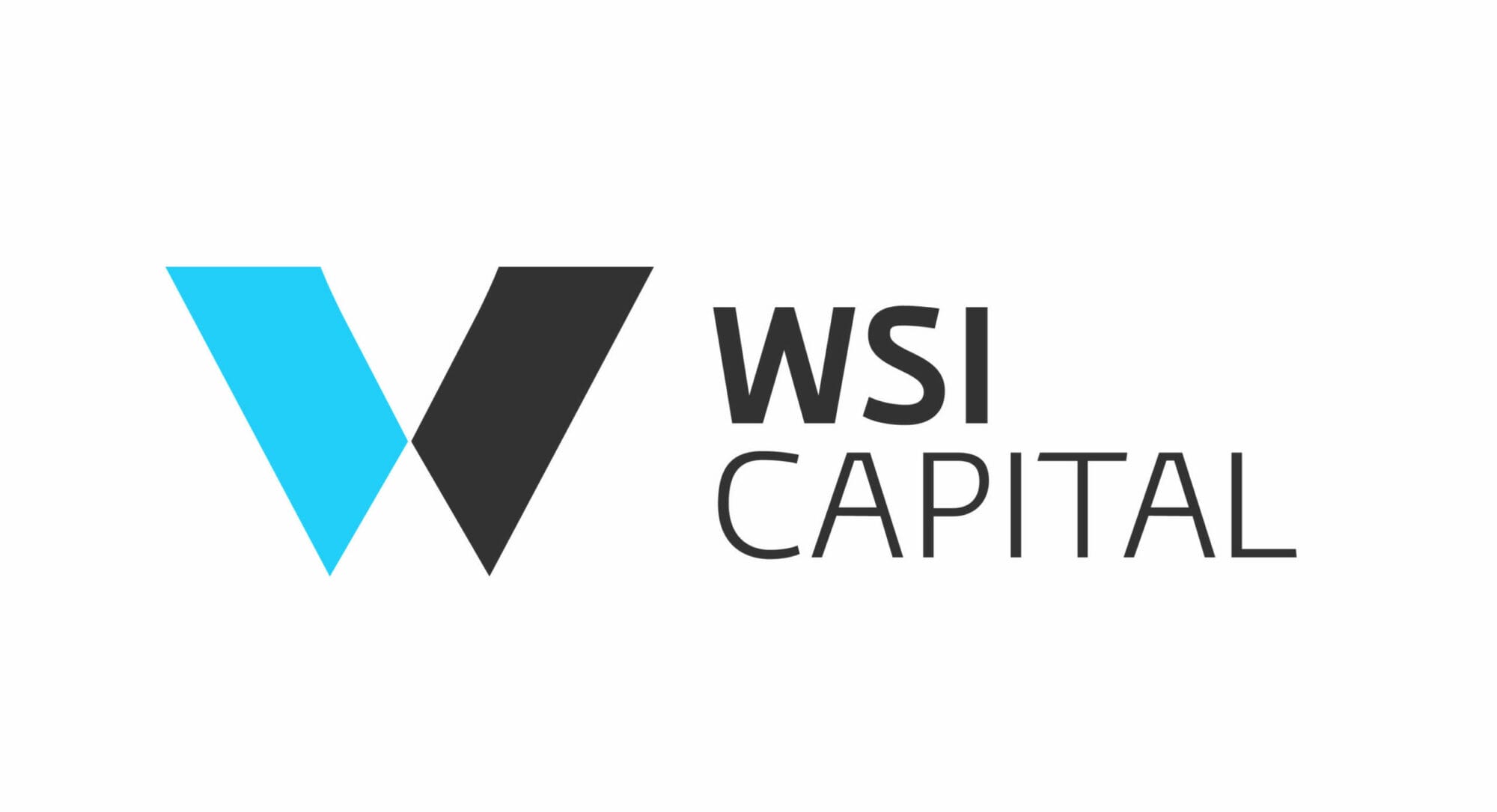 A graduate of the Warsaw School of Economics in the field of Marketing and Management and MBA studies conducted by the University of Rotterdam / GFKM / University of Gdańsk.
He has over 25 years of business experience on high managerial positions gained in the management structures of international corporations. As an independent advisor, he was involved in restructuring companies and in consulting and auditing in operational and sales departments.
In his activities he is very focused on the process approach, maintaining the appropriate dynamics of the organization's development and using the full resources to achieve ever better results.
Sjef Boekstijin
Director of Operations
Boekstijin Transport Services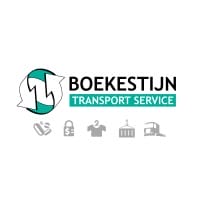 As a son of the founder Arno Boekestijn, Sjef Boekestijn has been growing up in their family company: Boekestijn Transport Service. While finishing the economic university specializing on Logistics, 7 years ago, he moved to Poland to lead the operations in the control tower in Gadki, Poznan. With currently a fleet over 450 trucks operating, constant technological development with in-house developed software is needed to stay ahead of the competition.
Krystian Andres
Director
BorgWarner Poland

Krystian Andres, Director Global Manufacturing for Turbochargers. Over 15 years of experience in the area of Manufacturing Engineering for Automotive Industry. Working for DELPHI and Borgwarner companies and being in various roles including Manufacturing Engineering, Production and Project Management. Currently holding a global position and being responsible for Manufacturing Engineering processes across 11 Turbo plants worldwide as well as approving their CapEx spending and being responsible for defining new Manufacturing Processes for turbocharging brand new technologies.
Andrzej Siess
Advisor
Raben Group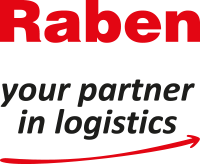 Andrzej Siess was born in Łódź and graduated from Wroclaw University
He has lived in Warsaw since 1980. At the beginning of 90's last century he has begun to cooperate with Raben, Dutch family which established its logistics business 28 years ago
In Poland. Now days Raben Group is present in 12 countries in Poland and CEE region
Employ 10.000 people, have 1.000.000 sqm  for rent and use 8.000 trucks in daily business
Andrzej Siess has worked as Board Adviser to Raben Group Management for many years,
Also represent Raben in Foreign Chambers of Commerce as well as Domestic and International Institutions like Polish Chamber of Commerce, Polish Foreign Investment Agency and Trade and many others in Warsaw, Poland
Maciej Runkiewicz
President
Kajima Poland

Maciej Runkiewicz has been involved in the construction sector since 1995. Since 2001, he has been working for Kajima, a Japanese general contractor specializing in large-size buildings. He has gone through all career levels here, first as a Project Director in charge of construction of production facilities. Currently, as the President of the Company's Management Board, he leads its over 180 employees and is fully accountable for the overall business of Kajima Poland.
Bruno Lambrecht
General Manager
CFE Polska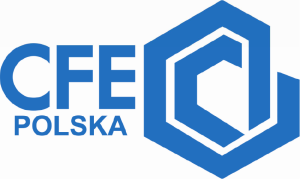 Bruno Lambrecht is the General Manager of CFE Polska, a company which is part of the international construction group CFE. He is a graduate of the faculty of civil engineering at the Catholic University of Leuven (Belgium) and has considerable experience in engineering and management in the construction sector. He has been working in the Polish construction market for 15 years. He is fluent in Dutch (mother tongue), French and English and can communicate in Polish and German. In July 2012, he was elected Chairman of the Board of the Belgian Business Chamber. He embraced this position until June 2016.
Kristof Verbruggen
Managing Director
Frigo Logistics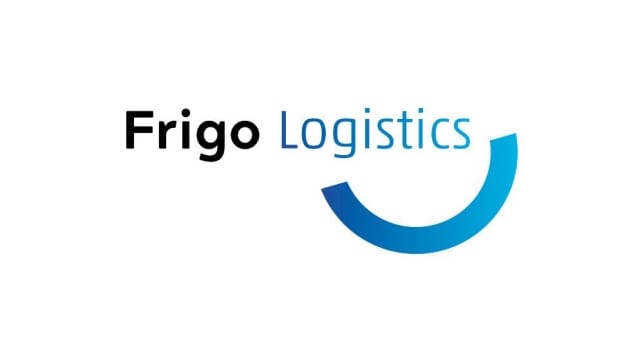 Kris Verbruggen is since 2013 Managing Director of Frigo Logistics, part of the Japanese holding Nichirei. He graduated in Applied Economics from the University of Louvain (Belgium) with an additional Masters Degree in International Economics from the Business School in Helsinki (Finland). Kris works in Central and Eastern Europe since 15 years, with focus on Poland, but also start-ups and projects in Russia, Bulgaria, Romania, Turkey and Ukraine. Kris is fluent in 5 languages. Passionate about music and proud dad of 3 kids.
Tomasz Mackiewicz
Manager
Centre for Research and Development of Modern Technologies

Tomasz Mackiewicz graduated from the University of Technology and Humanities in Bielsko-Biała in 2008 in the field of mechanics and machine building. Since the beginning of his career he has been working in the automotive industry. From 2008 to 2018 professionally connected with Volkswagen Poznań where he ran cross-functional projects in the area of quality assurance and HR department. He co-created the area of technical employee development. Since 2019, he has been the head of the Centre for Research and Development of Modern Technologies.
Robert Pacwa
LBU Sales Manager – ROBOTICS
ABB
Peter Számely
Head of Team CEE + SEE
HYPO NOE Gruppe Bank AG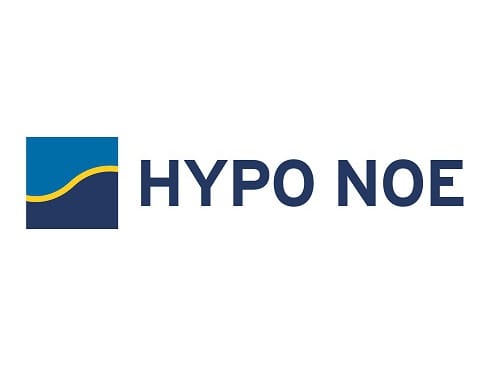 Having graduated in Budapest in 1988, Peter is an economist by background. He also holds an MPhil degree in Land Economy from Cambridge University and a joint MSc degree in Real Estate from the Budapest Technical University and the Nottingham Trent University. He started his career 33 years ago and gained a wealth of experience in the field of property agency, development, valuation and investment & banking with local and international firms such as Price Waterhouse, Kuwait Petroleum, Jones Lang Wootton and Eurohypo. For more than a decade he was responsible for the CEE & SEE Region at HYPO NOE Landesbank für Niederoesterreich und Wien Bank AG, where he has been appointed to Head of Department for Real Estate Finance. This includes further responsibilities for countries such as Austria, Germany and Holland. Peter is an active member of RICS. He served in various positions like Chairman in Hungary or as a board member of RICS Europe and as that of Austria.
Razvan Nica
Managing Director
Build Green Romania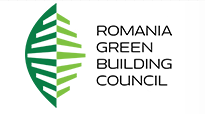 Razvan Nica was one of the early advocates of sustainable development and socially responsible business in Romania, becoming the first BREEAM assessor and second LEED AP BD+C in the country. He founded BuildGreen in 2010, the first company in Romania to offer sustainable building and certification consultancy services. BuildGreen is now the leading consultancy company in this field in Romania, having an outstanding track record, including the largest portfolio of LEED and BREEAM certified properties, the highest success rate and the highest certification level ever obtained by a building in Romania. Having over 10 years of experience in real estate and more than 30 projects certified to date, Razvan Nica managed sustainable real estate developments for leading companies across the Central and Eastern European region, including: Immochan, NEPI, Aberdeen Asset Management, Portland Trust, EBRD, S Group Holding, Genesis Development, PADECO, BogArt Construct, Bluehouse Development, S IMMO AG, Arup. Prior to founding BuildGreen, Razvan coordinated the first BREEAM certification ever obtained by an office building in Romania (Euro Tower – Cascade Group).
Magdalena Kowalewska
Country Manager Operations Poland
IMMOFINANZ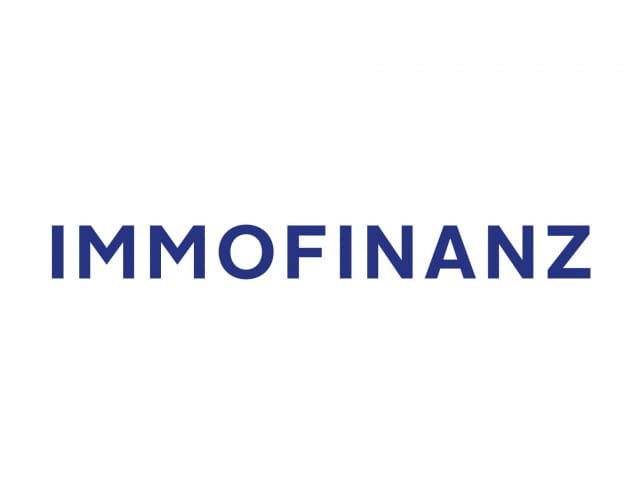 Magdalena Kowalewska, Country Manager Operations Poland IMMOFINANZ, Board Member of IMMOFINANZ in Poland.
Thomas Werner
Regional Director CEE
Gloriette Investments Limited
Stevan Lojovic
General Manager (Hungarian, Serbian and Croatian markets)
Bluehouse Capital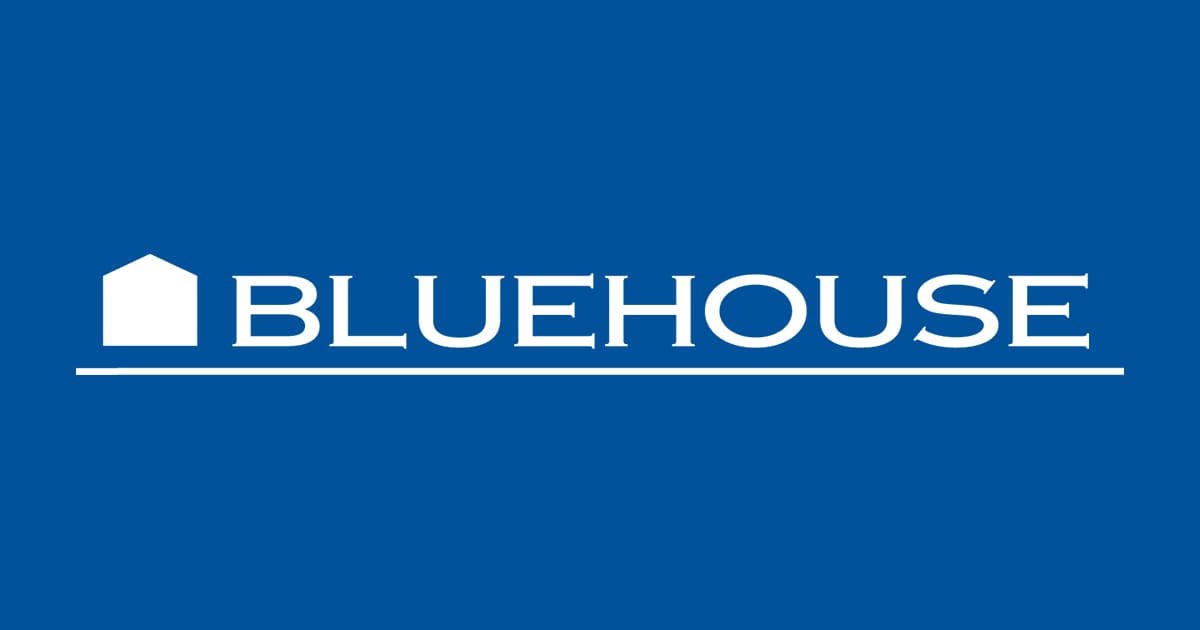 Piotr Fijołek
Senior Partner
Griffin Real Estate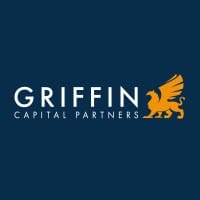 Noah Steinberg
CEO & Chairman
Wing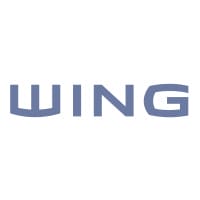 Hubert Abt has been working in the real estate industry for over 30 years. He worked as a developer and later in the land banking sector and provided equity and Mezzanine capital for various real estate projects. In 2013 he founded NEW WORK Offices in Budapest, which provides various flexible office solutions. Since then he developed the business model further and grew the company to today 16 locations in 3 countries with approx. 43.000 sqm which brings NEW WORK in the top 3 list in CEE. Hubert now leads the company as CEO while focusing on investor relations and franchising. Since December 2020 Hubert is also a founder and CEO of workcloud24, which provides digital solutions for workforce and workspace management.
Małgorzata Dankowska
Partner
TPA Poland
Małgorzata specialises in transaction advisory and tax restructuring. She has extensive experience in regard to transactions on the commercial real estate market as well as analysing and implementing holding structures and investment financing. She is also a specialist in regard to providing advisory services to investment funds. She is a member of the IFA (International Fiscal Association) and the Stowarzyszenie REIT Polska association. She is a licensed tax advisor, the head of the Warsaw tax office of TPA Poland as well as the Real Estate Market Advisory Department. In 2013, she was awarded second place in the DGP ranking in the category of the best tax advisors in regard to mergers and acquisitions.
Robert Dobrzycki
CEO & Co-Owner Europe
Panattoni Europe
Robert Dobrzycki oversees the operations in the United Kingdom, Germany, Poland, Netherlands, Spain, Czech Republic and Slovakia. He set up Panattoni Europe's headquarters for the CEE region in Poland in 2005 and in 2014 was appointed CEO for Europe. In 15 years under Robert's management the company has developed over 10  million sqm of warehouse space in Europe. Robert began his career with Menard Doswell & Co., an industrial real estate development company, has over 17 years of experience in the real estate business. He is a Warsaw University graduate and has a Masters in Business Management degree.
Doron Klein
CEO - AFI Europe Romania & Czech Republic
AFI Europe

Originally from Israel, Doron Klein has more than 18 years' experience operating in Central and Eastern European real estate markets, having been based in Czech Republic for most of that time. He joined AFI Europe in 2008, and since 2011 he has served, and will continue to serve, as CEO of AFI Europe's operations in the Czech Republic and in Germany. Doron Klein has an MBA degree from the University of New York in Prague, Czech Republic, and is fluent in Hebrew, English and Czech.
Johannes Bauer
Asset Management CEE
S+B Gruppe
Joining S+B Gruppe AG, which is active as a real estate developer and investor, Johannes heads the activities of the group in Poland as Country Manager and oversees all hotel projects in CEE. Johannes furthermore was appointed to S+Bs Leading Team for the CEE countries. This team guides a number of major developments currently underway in Poland, Czech Republic and Romania.
Peter Noack
Co-Founder and Managing Director
ZEITGEIST Asset Management

Peter Noack is co-founder of ZEITGEIST Asset Management. Prior to ZEITGEIST, Peter worked in institutional real estate in Germany, Central Eastern Europe and Turkey for HOCHTIEF Development and Rödl & Partner in Germany and Czech Republic. He is registered as licenced attorney at law in Germany and Czech Republic and holds a Law degree from Goethe University in Frankfurt, Germany.
Raimund Paetzmann
VP Corporate Real Estate
Zalando SE

Raimund Paetzmann is VP Corporate Real Estate at Zalando SE in Berlin and focuses on Real Estate Management, Construction, Architecture as well as all building-related employee services like Building Operations, Security, Office, Travel and Event Management. He joined Zalando in 2017 to support the growth of the company's office, retail and logistics Real Estate portfolio.
Previously to joining Zalando he built and led the Amazon EMEA real estate team, which was involved in the strategic network planning and design of the European Fulfillment Network. He has pioneered introducing new buildings and a new type of advanced e-commerce logistics network across Europe. He also contributed significantly to the new generation of European Fulfillment Warehouse types. Since June 2018, he has also been Deputy Chairman of the Logistics Real Estate Committee of the German Property Federation ZIA.
Arvi A. I. Luoma
CO-FOUNDER & CEO
Blackbrook Capital

Arvi co-founded Blackbrook and is responsible for the overall strategy, operations and investment activities of the firm. He has more than 15 years of real estate investment experience extending to over €4 billion of Sale-Leaseback, Build to Suit, Net Lease and Value-Add real estate acquisitions across more than 20 countries (including seven in CEE/SEE) and across all major asset classes including industrial & logistics, office, retail, healthcare and hospitality.
Marc Krüger
Project Developer
S IMMO AG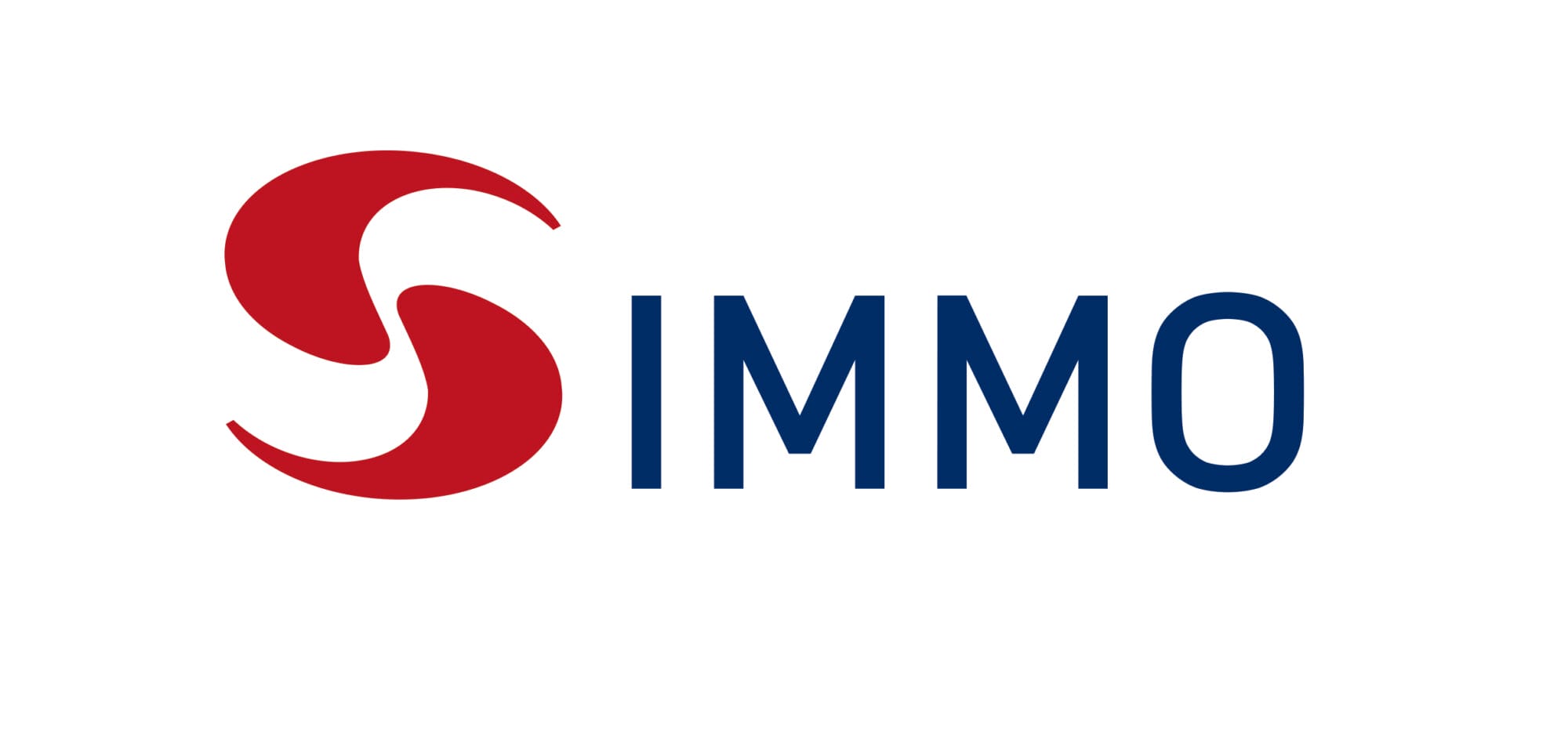 Marc Krueger is a Project Developer with more than twenty years' of professional experience. Since 2006, he is working for S IMMO AG, a real estate investment company with its head office in Vienna. Since 1987, S IMMO AG has been listed on the Vienna Stock Exchange. S IMMO AG invest exclusively in the European Union with a focus on capital cities in Austria, Germany and CEE. Over 70% of its property portfolio consists of offices, shopping centres and hotels. The remainder comprises residential properties. Marc Krüger is mainly responsible for developments in the CEE region. Currently he is in charge of three developments with approximately 112.000 sqm. In Bucharest he is i.e. responsible for the development of SunPlaza and THE MARK.
Thomas Villadsen
Director Nordics & CEE
Allianz Real Estate GmbH – Austria Branch
In a joint effort with the Asset Management team in Frankfurt, Thomas Villadsen's main responsibility is to further drive and develop Allianz Real Estate's Austria/CEE portfolio. He acts as a local representative and face to the market on behalf of Allianz Real Estate.
Thomas studied Engineering at the Aalborg University in Denmark and has a Master of Science in Engineering (constructions). Before joining Allianz, he had been working within different CEE countries for several years, last as CEO of MPC Properties in Belgrade, which is one of the largest real estate development and investment companies in South East Europe.
Wolfgang MOLNAR
Executive Director, Erste Group Commercial Real Estate
Erste Group Bank AG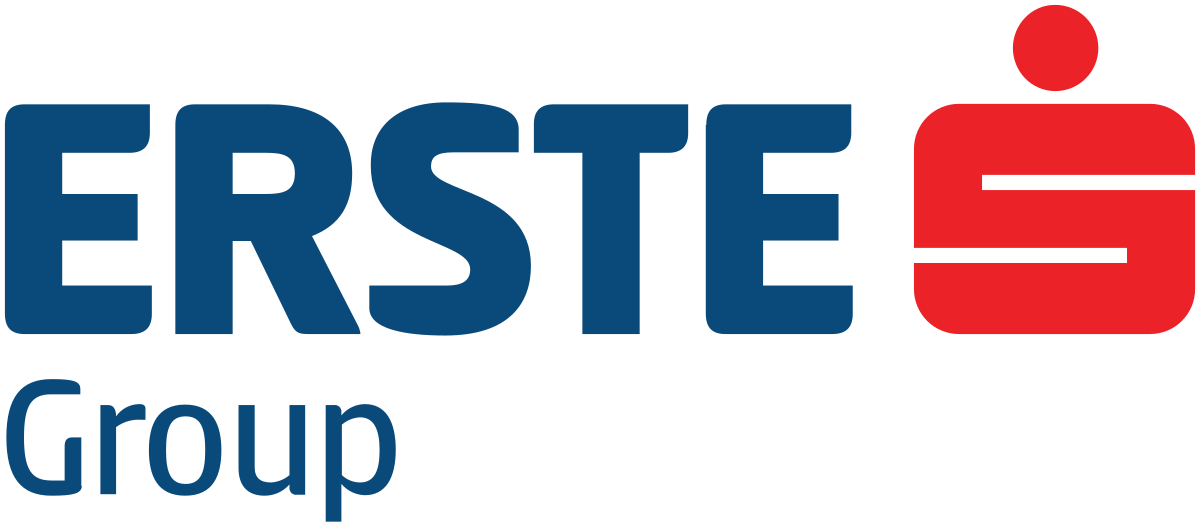 Wolfgang has started his career as technician where he worked for ten years and has been responsible for water treatment plants. Afterwards more than two decades ago he joined Erste Group Bank AG which is heading the Austrian savings bank sector.
Here, based in Erste`s Viennese Headquarter Wolfgang has gained various experience (retail, restructuring, origination) primarily in the Erste Group Commercial Real Estate Division where he is currently responsible for origination and structuring real estate transactions (office, retail, mixed-use, logistics) in Austria, Central, Eastern and South-Eastern Europe. Erste Group manages a commercial real estate portfolio of more than EUR 14billion with an annual deal flow of more than EUR 2.5 billion, the regional focus including Poland, Czech Republic, Slovakia, Hungary, Romania, Serbia and Croatia
Markus Leninger
Principal
SIMRES Real Estate Sarl
Markus is currently a Luxembourg director for REVETAS, a real estate fund focused on CEE and SEE. Among other mandates, he is a non-executive member of the board of directors of AROUNDTOWN S.A., a listed company investing into commercial real estate. Since 2012 he is a partner in SIMRES, a Luxembourg based real estate private equity boutique.
Markus has eighteen years experience in corporate banking and for more than 15 years has been a leading real estate financier in Central Europe, principally with RHEINHYP and EUROHYPO. In 1997 he set up RHEINHYP's Central European property lending division opening offices in Poland, Czech Republic and Hungary, and in 2001 he helped to set up its US operations. In 2002 Markus took over Eurohypo's CEE division and served as Head of CEE & Northern Europe and Israel from 2007 to mid 2012.
Karolis Adlis
Senior Vice President
W. P. Carey & Co. Limited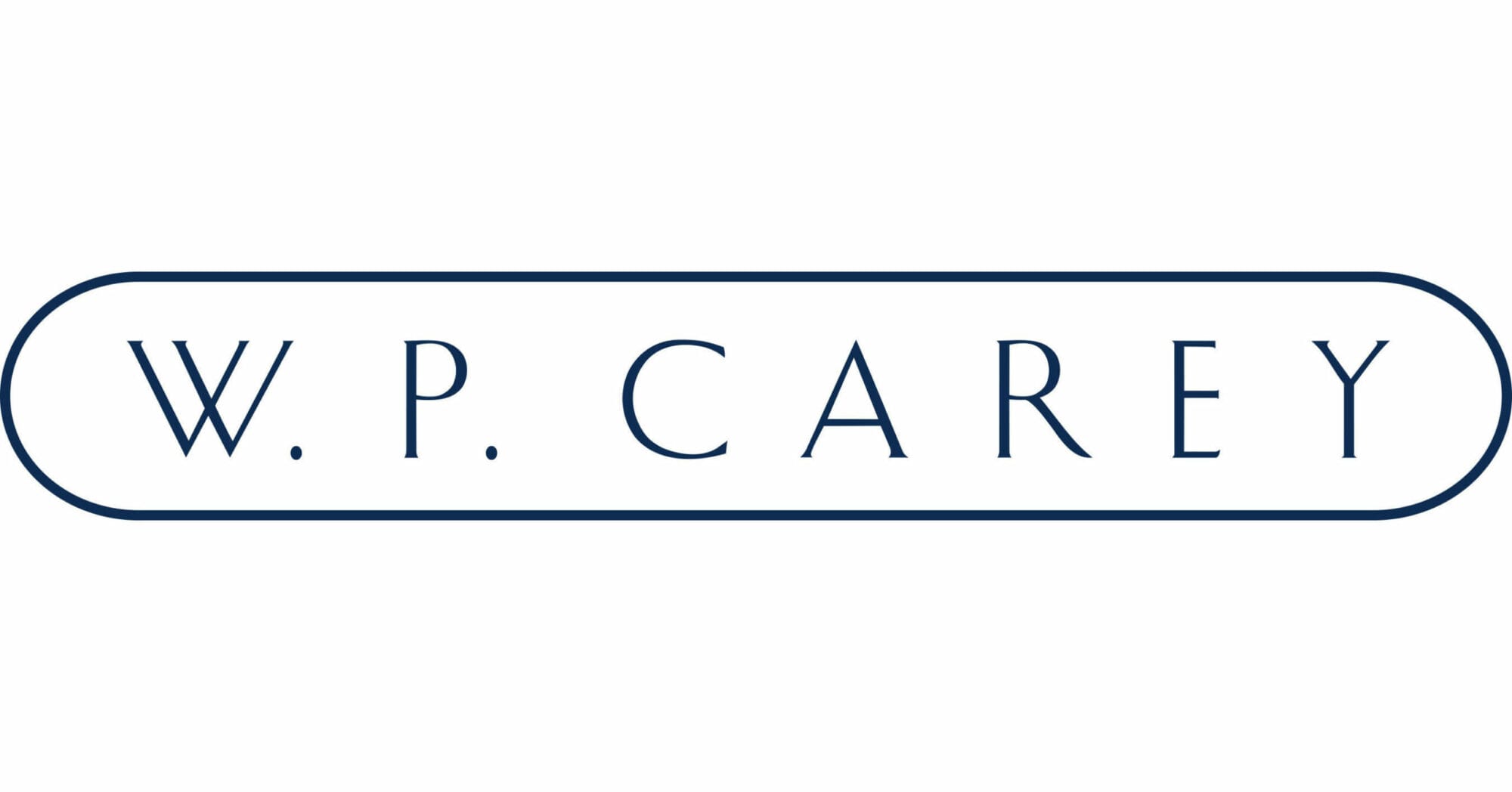 Karolis Adlis joined W. P. Carey's European Investments Team in 2015 and currently serves as Director. Prior to joining the firm, he worked at Jefferies Investment Bank as an Equity Derivatives Trader and prior as a Market Risk Analyst. Previously he also worked as a Credit Analyst at UBS Investment Bank.
Karolis has extensive experience structuring transactions in the Nordic and Central and Eastern European markets. Since joining the firm, he has played an instrumental role in more than €500 million of sale-leaseback, net lease and build-to-suit investments including a complex joint venture acquisition of a multi-jurisdictional mixed-asset property portfolio in Northern Europe.
Dominik Leszczyński
CEO
DL Invest Group

Dominik Leszczyński is the founder and CEO of DL Invest Group, one of the most dynamically developing Polish investors operating in the commercial property market. Its diversified property portfolio comprises three segments:
• logistics centres,
• office centres,
• retail properties.
Carefully selected locations and well-thought-out designs in architectural, functional and execution terms, at the same time maintaining strict quality requirements, are the foundation for the success of DL Invest Group, whose portfolio already includes more than 2,000,000 sqm of real estate.
Daniel Harris
Managing Director, Head of European Investment
Cain International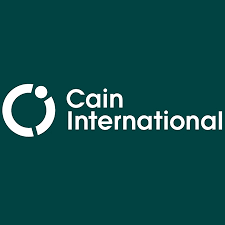 Daniel joined Cain International in 2017 and leads the firm's investment origination and execution activities across Continental Europe. Since joining, he has overseen the execution of new investments across key markets in Europe with a combined GDV of c.€1.5BN ($1.8BN USD) spanning the office, logistics and residential sectors.
Daniel has over 20 years of real estate experience across Continental Europe. Prior to joining Cain International, Daniel was a managing director at Tristan Capital Partners for seven years, where he sourced and closed over €2.5 billion of transactions. Before that, Daniel spent five years with MGPA, where he was head of Central and Eastern Europe (CEE), specialising in regional acquisitions, which amounted to over €1.5 billion over the five-year period. Priot to MGPA, Daniel worked at Heitman for three years where his role included managing acquisitions for a pan-European logistics fund.
In February 2010, Daniel was awarded Professional of the Year at the CEE Retail Awards. He qualified as a chartered accountant with Arthur Anderson and holds a Bachelor of Arts in history from the University of Leeds.
Marek Kowalski
Director, Head of Real Estate Finance
BNP Paribas Bank Polska S.A.

Marek Kowalski is the Head of Real Estate Finance Poland within BNP Paribas Bank Polska S.A. Prior to joining the Bank Marek was for over 10 years involved in leasing industry, where he headed real estate leasing within Fortis Lease Polska and Raiffeisen Leasing Polska. Before joining commercial entities he gained his professional experience in the Association of Polish Banks, coordinating working groups responsible for real estate lending and supervisory regulations for the banking sector.
Małgorzata Cieślak-Belgy
Investment Director
MNK Partners
Malgorzata is an investment director at MNK Partners overseeing European real estate investment and asset management.
She is an expert with 25 years of experience in real estate and financing, including 6 years managing of the real estate advisory team in PwC and 4 years working in a London based bank financing real estate, responsible for CEE markets.
She was a co-founder and vicepresident (until 2017) of REINO Partners.
She holds a Master Degree from School of Business and Business Administration. She is a Property Valuer and a Member of RICS (MRICS) having completed Post Graduate Studies in Valuation and Management at Sheffield Hallam University, UK.
Paul Kusmierz
Principal
Master Management
A native of Minnesota, Paul Kusmierz, has been a resident in Poland and active in the Polish and CEE real estate markets since 1996. In 2006, Mr. Kusmierz founded Master Management Group (MMG). MMG has become one of the top leaders in the Polish real estate market, gaining the trust of international business partners in terms of development, management and investment. Mr. Kusmierz has been responsible for over 40 transactions totalling over 1.3 billion Euros.
As the Acquisition Director and Equity Partner in a retail fund based in Poland with Europa Capital, Mr. Kusmierz managed one of the largest transactions of 2007. He acquired 14 properties and later sold the portfolio. Further, in cooperation with the Blackstone Real Estate Group, MMG was responsible for transaction advisory, property management and leasing of high-quality Polish shopping malls of 250 000 m2 GLA, owned by King's Street Retail, which included the successful 50 million Euro expansion of Magnolia Park in Wrocław, whereby MMG was the developer and leasing agent. MMG also partnered with UK based Marcol Group and US based Kravco Company. The latest development project in the MMG portfolio was Galeria Młociny, a prime retail complex of 70 000 m2 GLA, located in the Bielany district in Warsaw. The project was leased 60% and successfully sold to Echo Polska Properties and Echo Investment S.A. in March 2017  for  104.5 million Euros.
Master Management Group, under the leadership of Mr. Kusmierz, has been investing in commercial real estate and executing its own projects. Currently, MMG operates over 100 000 m2 of GLA in Poland including: Brama Mazur in Ełk, Galeria Niwa in Oświęcim and centers in: Poznań, Szczecin, Lubin, Kutno, Ciechanów, Piekary Śląskie and Józefosław (MMG Centers*). All galleries are "the first choice" shopping destinations in their regions with a proven track record in every aspect of management. Niwa and Brama Mazur were both developed by MMG and are award winning projects.
MMG is also an investor and developer of a mixed – use complex Hi Piotrkowska, being defined as the landmark building in the center of Łódź. The complex is located near the Public Transport Hub, accounted for 50 000 travellers daily.
Jean Aboumrad
President of the Management Board
Solida Capital Europe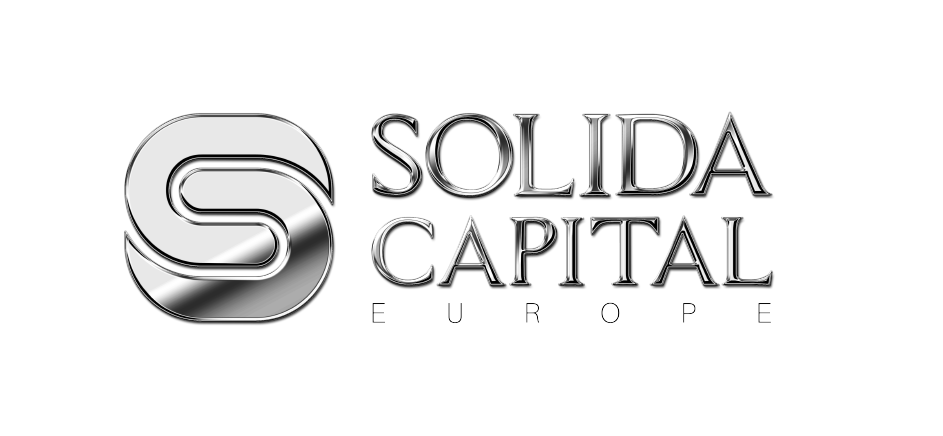 Key Responsibilities • Overseeing the transactions from underwriting to financial structuring of
Real Estate projects
 Tax planning
 Due diligence
 Negotiations prior to closing
• Sourcing deals by working closely with major PE/VC funds, Investment
Bankers, and Asset Managers across the world.
Experience
• Over 25 years of international real estate, private equity and banking
experience
• Founding Partner of Solida Capital, an independent privately owned
advisory firm that sources investment opportunities and provides advisory
services in Real Estate and Industrial projects.
• Former Managing Director of Makyra Investment Fund, a captive Real
Estate Fund investing in commercial and residential assets in Europe and
the US
• Former Managing Partner of Triago, a leading global placement agent, in
charge of setting up the Dubai office and acting as the head of the
operation.
• Wide experience and knowledge in the banking sector with previous
experience in BLC bank (France) and Banque Francaise de l'Orient –
Groupe Indosuez.
• Master's degree in Economics and Finance from Sorbonne University in
Paris and INSEAD Executive program alumni
Łukasz Białecki
Director, Head of Real Estate Financing
Bank Pekao S.A.
Łukasz has 12 years of experience in advising and financing investment projects. Currently he is heading commercial real estate financing in Bank Pekao. Before taking that position he was responsible for Leveraged Buyout and Project Finance in Bank Pekao.
Before joining Pekao, Łukasz worked in Ernst & Young Coporate Finance where he was responsible for structuring and fundraising for investment projects in many industries.
Łukasz graduated Finance and Accounting as well as Management in Szkola Glowna Handlowa in Warsaw. He also holds ACCA title.
Dimitar Savov
Chief Executive Officer
BLD
A C-Level executive with extensive real estate experience since 1999. Currently Dimitar Savov is CEO and Managing Partner of BLD which is part of AG Capital, a leading SEE real estate investment group, actively expanding its business in the wider CEE region.
Dimitar Savov positioned BLD as a leading residential development company in Bulgaria with a wide portfolio of landmark projects.
Mr. Savov has a Bachelor's degree in Banking and a Master's Degree in Finance.
Anna Duchnowska
Managing Director
Invesco Real Estate
Anna Duchnowska, Managing Director – Investment Management, Europe
Anna Duchnowska has been heading European Asset Management division of Invesco Real Estate and a team of 28 professionals located in 7 offices in Europe. Invesco Real Estate manages ca 13 billion EUR of commercial and residential assets across 13 countries in EU and UK. Anna is responsible driving strategic initiatives for asset management , she is also a member of European Executive Committee.
She has 20 years of professional experience in the field of real estate asset management, investment, leasing and finance. Prior to joining IRE, Anna worked for Colliers International , AIB Polonia Property Fund and KPMG. Her professional qualifications include an Executive MBA from the University of Minnesota. Anna is a Fellow of the Association of Chartered Accountants (FCCA) and a Member of the Royal Institute of Chartered Surveyors (MRICS).
About Invesco Real Estate
Invesco Real Estate is a global leader in the real estate investment management business with €68.5 billion in real estate assets under management, 574 employees and 21 regional offices across the U.S., Europe and Asia. Invesco Real Estate has been actively investing across the risk-return spectrum, in direct real estate strategies such as core, debt, value-add and opportunistic as well as publicly-listed real estate securities since 1992. In Europe, Invesco Real Estate has eight offices in London, Munich, Milan, Madrid, Paris, Prague, Luxembourg and Warsaw, and 173 employees. It manages 177 assets across 15 European countries and with assets under management of €13.0 billion.
Tadeusz Jachowicz
CEE Regional Director.
Gleeds Polska
Tadeusz Jachowicz, who has been Director of Gleeds Polska so far, and is currently the Regional Director of CEE Gleeds Europe Holding Ltd., from the beginning of 2021 will focus his duties on the expansion and development of Gleeds operations on the European market, ensuring the further growth of the Gleeds branch in Ukraine, as well as the services provided in the territory of the Russian Federation, Belarus, Lithuania, Latvia, Estonia and other countries of the Eastern bloc, as well as other European regions.
Tadeusz has been associated with Gleeds group for over 25 years. He graduated from the Warsaw University of Technology with a master's degree in civil engineering. He is a member of RICS (Project Management) and possessor of building license to manage, supervise and control buildings and construction works.
In his 35-year professional career, Tadeusz has gained an extensive experience in the construction industry, supporting and supervising a number of diversified projects. He joined Gleeds Polska in 1995 as a Senior Project Manager, to take over the management of Gleeds Polska in 2003. Since 2012, he has also held the position of the CEE Regional Director.
Tanya Kosseva-Boshova
Managing Partner
Park Lane Developments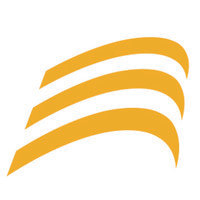 Tanya Kosseva-Boshova has 20 years of experience on the commercial property market in SouthEast Europe.
She is Managing partner of Park Lane Developments Jsc., a leading company that focuses on
commercial property development of high-quality office and light industrial properties. Park Lane
Developments is part of AG Capital – a leading property group in Bulgaria.
In September 2021, Mrs Kosseva-Boshova successfully completed the development, leasing and
sale of Park Lane Office Center – a superb class A office building in Sofia, Bulgaria. Park Lane Office
Center offers 34,800 sqm GBA of modern office space and was sold to SAP Labs Bulgaria. The
project is operational since June, 2021 and is anchored by Allianz Holding on a 10 years lease
triple net lease.
Park Lane Developments is also active on the Romanian property market.
Mrs Kosseva-Boshova acted as partner and managing director of the largest and most successful
property companies in Bulgaria – Colliers International, European Trade Center and Landmark
Property Management.
She is founder and Chair-Person of the Association of Commercial Building Owners in Bulgaria as
well as а board member of the Board of Directors of Bulgarian Business Leaders Forum (BBLF).
Tanya Kosseva-Boshova graduated the American University in Bulgaria with honors with double
major in Applied Economics and Business Administration. She is member of Royal Institute of
Chartered Surveyors (RICS) and recently attended a Real Estate Management Program at Harvard
Business School.
Georg Blaschke
Head of Real Estate Finance CEE and Benelux 
Helaba
Georg Blaschke is an educated banker and holds a university degree in business administration. He has over 20 years of experience in real estate finance in USA, UK, France, Benelux and CEE. At professional posts in London, New York and Frankfurt he has been responsible for loan origination, credit management and business development. Since 2010 he is responsible for Real Estate Finance in Poland at Helaba and has originated and underwritten financings of about EUR 5.0 billion.
Magdalena Reńska
Managing Director
Euro Styl
Magdalena Reńska is a Member of the Board and the Managing Director of EURO STYL (Dom Development Capital Group), which is a leading residential developer on the Tri-City market.
Having nearly 20 years of professional experience, she began her career in the real estate industry working for Tri-City local developers. In 2008 she undertook to create a Tri-City branch of an international consulting company – JLL –  being responsible for the area of Northern Poland, which she successfully managed for 9 years. The next step in her career was working for Skanska Property Poland, where she acted as a Regional Director for leasing office spaces in the area of Northern Poland (Gdańsk, Poznań, Łódź). Since 2016 she is also a lecturer-practitioner at the University of Gdańsk at the Faculty of Investment and Real Estate. Additionally since 2019 Magda holds a position of the Board Member of Polish Association of Developers in the Tri-City Branch.
She graduated with a diploma of an engineer from the Faculty of Geodesy and Cartography of the University of Agriculture and Technology in Olsztyn in the major of Spatial Management and Real Estate Valuation. She also graduated from Gdańsk University of Technology where she obtained a master's degree diploma at the Faculty of Management and Economics.
Łukasz Skowroński
Managing Director
Global Development LLP
Lukasz Skowronski is a Real Estate professional with international experience in the commercial and private equity real estate sectors, having worked for major companies in Poland, Bulgaria and Kazakhstan.
Since 2006, Lukasz has been actively engaged in:
◦ executive leadership in both entrepreneurial and corporate environments;
◦ asset/portfolio/property management;
◦ corporate real estate;
◦ leasing/brokerage (commercial and residential real estate sectors);
◦ sales (investment properties, commercial and residential projects).
He is a graduate of the Cracow University of Economics and holds a Master's Degree in Economics. Lukasz has a strong academic background in Real Estate Management & Investment enhanced by taking part in various relevant conferences, projects and research opportunities of the Polish, European and Asian real estate markets.
In 2012 Lukasz moved to Kazakhstan to join the Global Development team (part of the Verny Capital Group). In his capacity as Commercial Director, Lukasz was managing the property portfolio on a strategic and operational level. His 'hands on approach' sees him actively involved in the strategic positioning of the properties, business planning, investments, business development and PR & marketing.
In July 2015 he was promoted to the position of Managing Director.
Lukasz is a Member of the Royal Institution of Chartered Surveyors (MRICS), achieved through the Senior Professional Route and the Commercial Property Practice Pathway in February 2014.
In 2017 Lukasz earned his CPM® (Certified Property Manager®) designation from IREM (Institute of Real Estate Management, Chicago).
In April 2019 he was awarded Fellowship status (FRICS) from the Royal Institution of Chartered Surveyors, becoming the youngest RICS Fellow in Central and Eastern Europe and in CIS.
Sebastian Proć
Country CEO
HB Reavis Poland
Sebastian Proć joined HB Reavis at the very beginning of its Polish operations in 2009 and over that time had various leadership roles, including management of teams responsible for land acquisitions and project development. Prior to joining HB Reavis in 2009, Sebastian worked as Associate Director in DTZ consulting firm. Before that, he was a Country Manager at Premiumred Real Estate Development (Investkredit / Volksbank group). Earlier he has also worked at Budimex Nieruchomości and Unikat Commercial Properties.
Gheorghe Marian Cristescu
President of the Board
Polski Holding Hotelowy
Gheorghe Marian Cristescu began his adventure with the hotel industry over 25 years ago. He gained professional experience in Polish and international hotel chains, such as Radisson, Accor Hotels, and Best Western. As a director for Poland and the Baltic States within the structures of Best Western International, he started a new trend in spreading franchise agreements with hotels.
In 2016, G. M. Cristescu took the position of President of the Board of Polski Holding Hotelowy (previously Chopin Airport Development), whose aim is to consolidate the management of hotel facilities owned by the State Treasury. After 6 years of managing the company, President Cristescu built the largest hotel company in the country, within Polish capital. The PHH Group currently has 54 properties. Polski Holding Hotelowy is a leader with the greatest multibranding experience, which has been cooperating as a franchisee for many years with leading global hotel chains, such as Marriott International, Hilton International, Best Western Hotels & Resorts, InterContinental Hotels Group and Louvre Hotels Group. Moreover, PHH is the most significant Marriott partner in this part of Europe, receiving the Partnership Circle Award as the most valuable business partner among owners and franchise partners in Europe in 2019.
Gheorghe Marian Cristescu from 2017 to 2019, was the chairman of the Social Tourism Council at the Minister of Sport and Tourism, and from February 2022 he was the deputy chairman of the Council of Tourism Experts at the Minister of Sport and Tourism. In 2020, Gheorghe Marian Cristescu was awarded the Grand Prix of MT Targi Polska for his long-standing, helpful cooperation and support for the tourism industry, and was distinguished with an honorary badge for his outstanding contributions to the Polish Chamber of Tourism. In 2019, he was awarded the Bronze Cross of Merit by the President of Poland – Andrzej Duda, and received the honor badge  "For merits for tourism" awarded by the Ministry of Sport and Tourism. President Cristescu has been awarded three times the special award "Man of the Year" by the magazine "Hotelarz" in 2012, 2018 and 2020, while in 2021 he was honored with the Hotelier of the Decade award. Moreover, the President of PHH remains at the top of the list of "100 most influential people in Polish tourism" of the Wasza Turystyka magazine every year, winning the second place in this ranking in 2021.
Jason Drenman
Head of Investment – Poland
Heimstaden
Jason has a business & finance degree from Dublin City University & is a qualified chartered accountant. His career started with the Central Bank of Ireland before moving into stockbroking and corporate finance with leading financial institutions in Ireland.  During this time he focused on real estate now with over 15 years experience across all asset classes (retail/office/residential/hotel) & jurisdictions (Europe/US).  He has worked at a senior level as an investment banker, advisor and investor. He is based in Warsaw and is Investment Director for Heimstaden, responsible for its investments in Poland.
Maciej Podwojski
Head of Sales, CEE
Primark
Maciej has 14 years retail experience that he has gained working in the UK, Netherlands, Germany, Slovenia, Poland and the Czech Republic. He is now the Primark Head of Sales for CEE.
Philippe BEURTHERET
International Asset Manager
ORPEA S.A.
Philippe BEURTHERET is 47 years old and is French. He has been active in real estate investment and general management for international companies (JLL, IKEA Real Estate, OBI, AUchan Group) for more than 20 years. Now, based in France, he is active in International Asset Management for ORPEA SA, a European leader in Dependency care with a network of 1,156 facilities / 116,514 beds in 23 countries.
Denis Cupic
Managing Director
Redserve d.o.o.

Seasoned real estate professional with 23 years extensive experience in commercial real estate in CEE and SEE region. Strong multitasker with affinity to entrepreneurial mindset.
Multiple executive roles in service providing companies in sector of real estate as well as board member roles in industry and investment boards across SEE. Specialized in turn-around of distressed assets and value add real estate.
Christoph Szakowski
Managing Partner
LogCon East
Has been acting as M&A consultant, Executive Search partner and Board Advisor in companies from the Logistics, Infrastructure, Transportation and Freight Forwarding sector since 2009. LogCon East is an independent boutique consultancy that is industry-sector specialized, offers tailor-made solutions and covers mainly the CEE and DACH-region. Christoph worked in numerous deals in the sector in different roles, for both the Buy-side and Sell-side, in the deal brokering, its preparation and coordination and in the post-merger integration as well.
Prior to his advisory activities Christoph had a C-level track record in the logistics, working as Sales Director, CEO and Management Board member for leading Third-Party Logistics providers like DB Schenker and Logwin AG in Germany, Austria, Poland and Russia. With Polish, German, English and Russian he is quadrilingual and holds an MBA from Hamburg University. He always strives for more and better but under the condition of staying independent and in healthy work-life-balance.  Proud husband and father of a 2 years young son. Currently located in Warsaw with strong business and private ties to Hamburg, Vienna, Lugano and Kiev (Ukraine).
Dagmara Kryskiewicz
Managing Director
Veda Global Investments
Dagmara Kryskiewicz was born in Poland, and currently is based in Amsterdam. With her legal background, she has nearly fifteen years' worth of financial markets expertise. Before she founded Veda Global Investments, she was in regulatory compliance roles in a fast-paced environment of market-leading financial institutions such as TP ICAP, a global wholesale over-the-counter and exchange traded brokerage; and iSwap, an award-winning electronic trading platform for interest rate derivatives.
Furthermore, Dagmara is a seasoned investor in real estate, crypto assets and precious metals. Whole-heartedly she supports impact investing which consists of intentionality in setting out clear social and environmental objectives as part of the strategy and additionality which means delivering additional positive impact. Through her association with MI – Multiple Impact, a boutique advisory and management firm in alternative operational assets and investments, she collaborates with local partners on developing quality senior living and healthcare real estate concepts in the Netherlands, the CEE and Mediterranean countries. She brings a wealth of knowledge on corporate compliance and ethics program. She is committed to improving the lives of others and making a difference.
Andrzej Potyra
Head of Żabka Property Fund
Żabka Property Fund part of Żabka Polska
Andrzej Potyra is the head of the Żabka Property Fund and is responsible for real estate investment at Żabka Group. Previously, he was an executive director of Santander Bank and managed the structured finance team in its global investment banking division. Andrzej has extensive experience of raising finance for commercial real estate projects and managing them, as well as leveraged buyouts and project finance. He has also advised businesses for M&A and ECM transactions. He started his career at E&Y and KPMG.
Péter WINKLER
Managing Director/Director of International Operations
Value 4 Real Poland
Peter Winkler earned his Architectural Engineer diploma at University of Pécs, Faculty of Engineering and has his ongoing Master of Business Administration studies from Budapest University of Technology and Economics. He had managed several high-volume projects including residential, industrial, hotel and office buildings in Hungary and Denmark and he is actively working on the Polish market to set and achieve Value4Real's goals. His architectural and technical background have served a solid basis of Project Management services. Peter has been working as Director of International Operations at Value4Real since 2019 and took over the Managing Director position at Value4Real Poland in the beginning of 2020.
Mikołaj Walkowski
Managing Partner
Triflow
Mikolaj Walkowski is an experienced real estate advisor focused on Industrial and Logistic sector in Poland. Over 7 years of experience in real estate industrial advisory starting as property negotiator finishing as a director leading industrial team and business line in south of Poland in worldwide agency. Also got experience in development company Panattoni Europe for at least 2 years. Currently Co-owner, Managing Partner in Triflow Agency.  CCIM Institute Designation Member since 2021.
Hajo Engelke
Managing Director
Westbridge Advisory International AG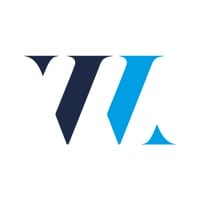 Sebastian Vetter
Managing Director
UBM Development Polska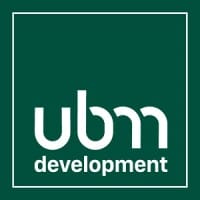 Sebastian Vetter – alumni of Technical College at Construction and Environmental Technologies. Started his career in PORR AG just right after finishing his studies back in 1994. Since than bonded with real estate industry. Highly qualified specialist in large scale projects. During his career in PORR AG he was responsible for projects such as Stary Browar in Poznan, AGORA office building in Warsaw or one of the most recognizable hotels in this town – Hotel Sheraton. From 2006 joins UBM Development Polska as a managing director. He is now responsible for the project development, technical and quality management. During his 14 years in UBM Sebastian run such iconic projects like Poleczki Park (one of the biggest office parks in Central Europe), Pegaz office building in Wroclaw, Kotlarska 11 in Cracow and hotels: Holiday Inn "Granary" in Gdansk and Mercure Katowice Centrum
Sebastian Georg Nitsch
CEO
6B47 Real Estate Investors AG
Sebastian Georg Nitsch, born in 1971, can look back on more than 25 years of experience in the real estate industry and the financial sector. Following his degree and after gaining his first experience in business, he worked for a subsidiary of AKRON Immobilien Portfolio AG from 1996 where he became an authorised signatory of the company. There followed senior positions at multi-family office VT Vermögenstreuhand Investment AG as well as Dekron Invest GmbH. He has also sat on various supervisory boards. Nitsch is also a certified portfolio manager and until 2019, he worked as a sworn, certified appraiser. He began his career at 6B47 Real Estate Investors AG as CFO and since 2020 he has been the CEO, largely responsible for the company's growth and trailblazing real estate projects.
Andrzej Szmigiel
Partner of Decisive Szmigiel, Papros, Gregorczyk | Decisive Real Estate | Royal Bridge FO
Decisive Szmigiel, Papros, Gregorczyk
Daniel Banach
Partner & Tax Advisor
ALTO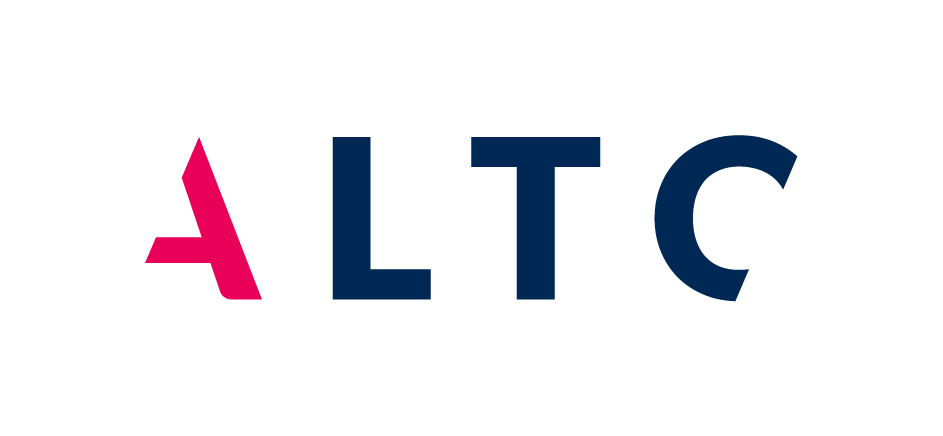 Daniel is a partner at ALTO. He specializes in tax advisory for financial investors (mainly private equity funds) and for clients from the real estate industry.
He has repeatedly acted as a leading tax advisor for the largest transactions on the Polish market. In this respect, he advised the largest Polish and foreign clients, both on the seller's and buyer's side. Also, he has extensive experience in international tax structuring and tax consultancy related to debt refinancing and reorganization.
In addition to tax structuring, tax due diligence and vendor due diligence reviews, Daniel also provided day-to-day service of clients from the trade, production, TMT and Life Sciences sectors in tax issues in the area of CIT, VAT, PIT, PCC and real estate tax.
Before joining ALTO, he worked for several years in one of the companies from the so-called The Big Four.
In 2021 and 2022, Daniel was distinguished as a Recommended Tax Advisor (Transactional Advisory) in the Tax Advisory Firms Ranking published by Rzeczpospolita.
Daniel is a graduate of the University of Warsaw and the Warsaw School of Economics, a licensed tax advisor since 2011 (No. 11866) and since 2016, a member of the Association of Chartered Certified Accountants, ACCA.
Tickets & Registration
FORUM & ONLINE CEO NETWORKING ONLY
Attending the Forum & Online CEO Networking – price per person.
FORUM & ONLINE CEO NETWORKING + THE MAIN AWARDS GALA
Attending the Forum & Online CEO Networking plus the main Awards Gala – price per person.
Attending Main Awards Gala only – price per person.
Live
& Online
This year's awards will be a hybrid-style event hosted LIVE at the Intercontinental Hotel Warsaw and ONLINE via the CEO Networking Platform.
We have invested a lot of time and expertise in creating a product that sets new standards in hybrid events. This multi-platform event will be a feat of new technology and promises to deliver all of the key aspects that our real-world events have done for the past 20 years.
EuropaProperty has fast become the Number 1 Producer of hybrid business events in Europe, connecting people and companies despite the disruption, facilitating deals and helping business get done.
We encourage virtual attendees to order a dinner, open a bottle of wine, connect the Livestream to your big screen smart TV, and sit back and enjoy the show!
Good luck to all of the nominees!