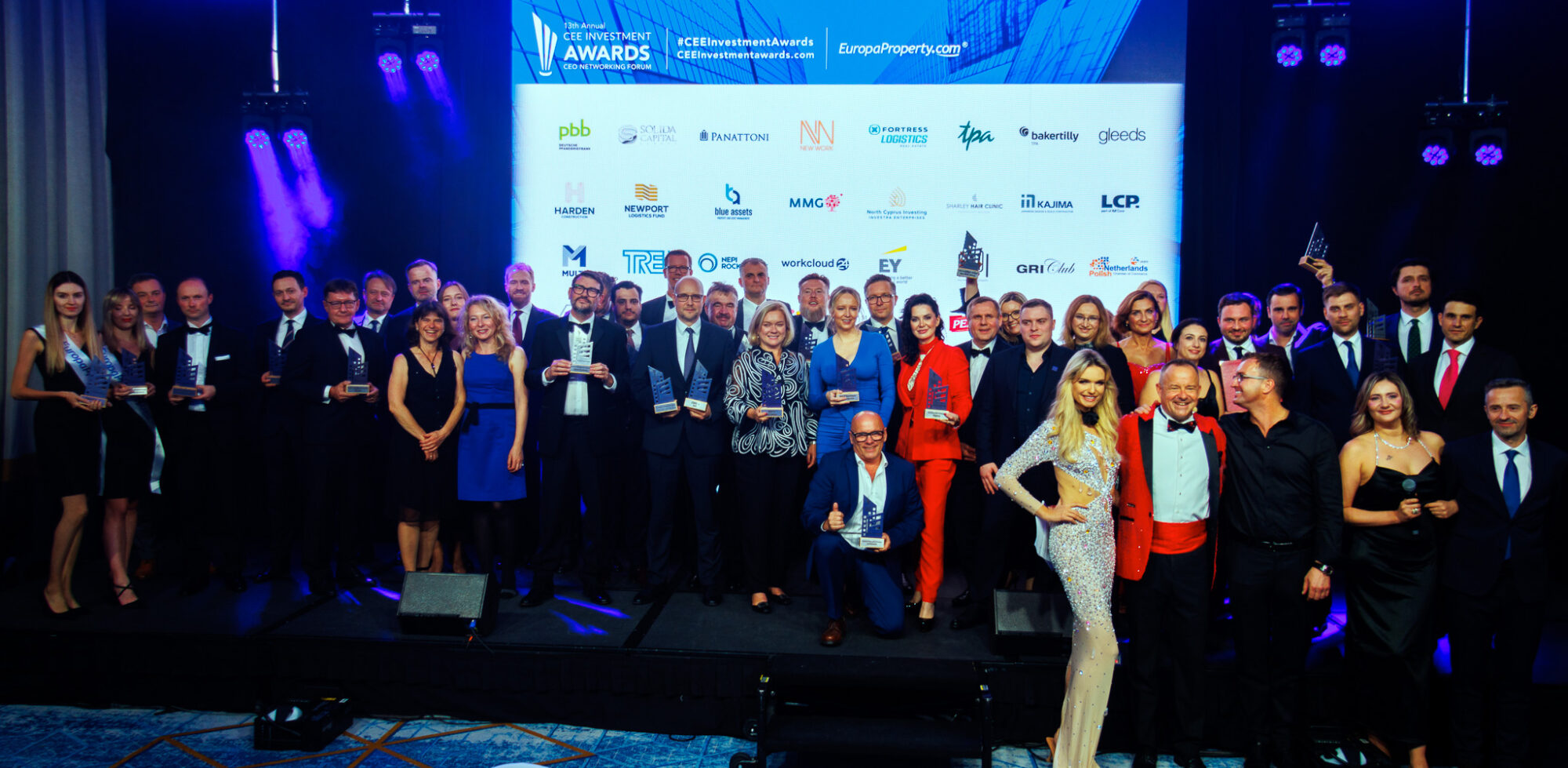 EuropaProperty has completed its 13th annual CEE Investment Awards, which took place at the prestigious Intercontinental Hotel in Warsaw, Poland. The awards gala was met with resounding acclaim and was warmly embraced by both the award recipients and their distinguished guests.
Winners
Category:

Professional Service Provider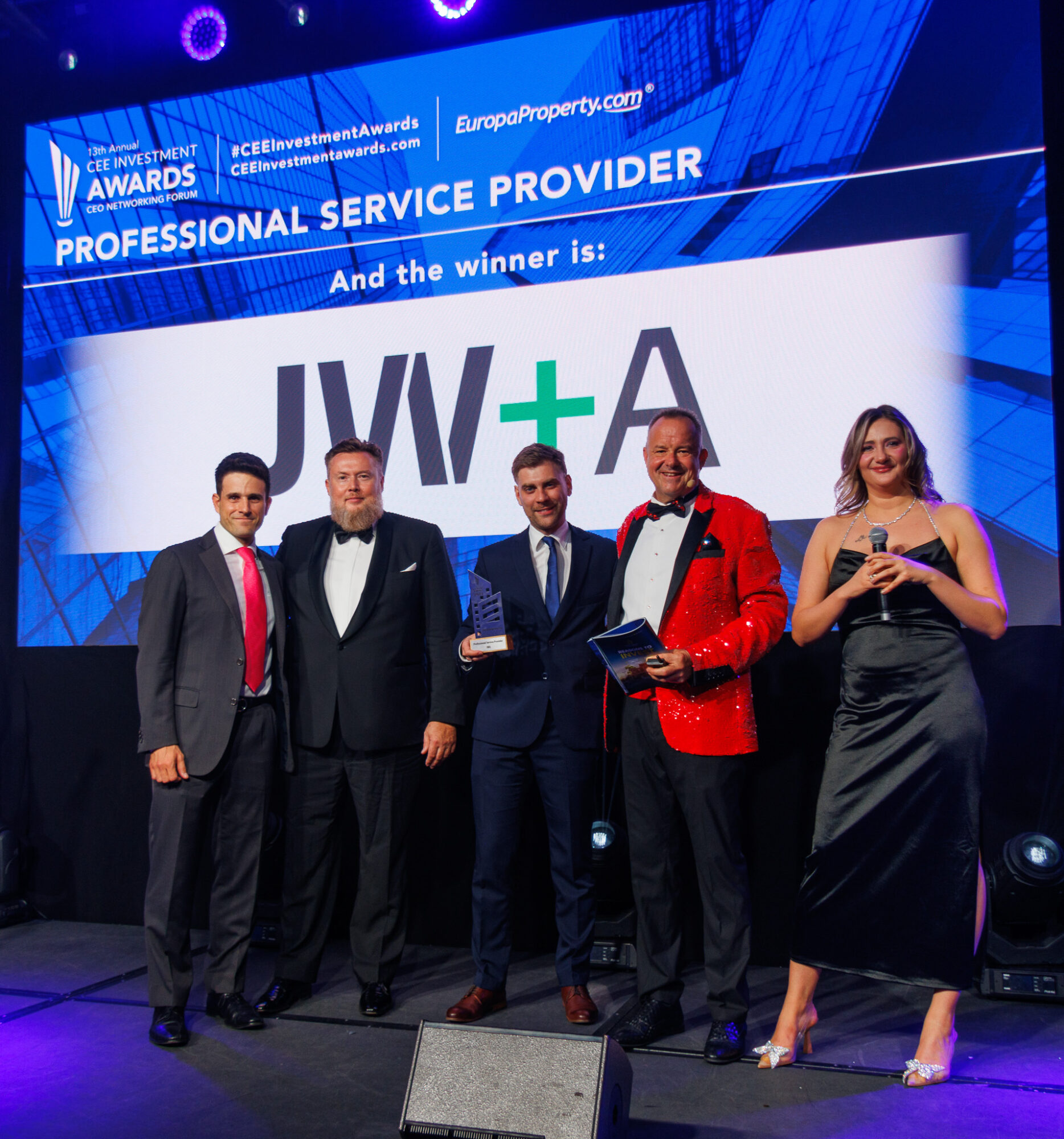 JW+A
JW+A are experts in green construction, energy efficiency and carbon emissions of buildings, and ESG strategies for the real estate sector. The firm helps its clients create innovative, energy-saving, zero-emission, people-friendly and environmentally neutral buildings.
Category:

Architectural Firm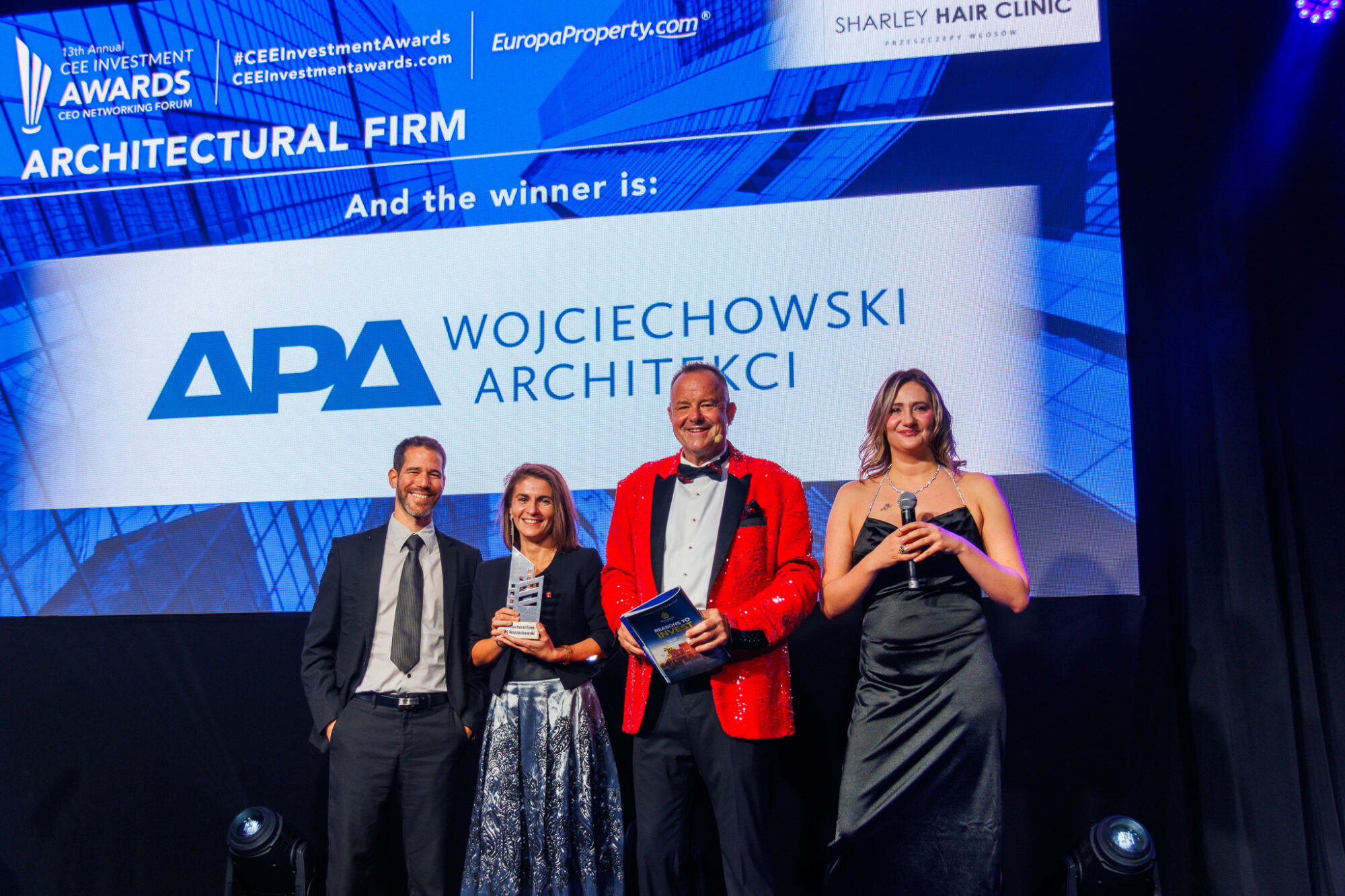 APA Wojciechowski
Sponsored by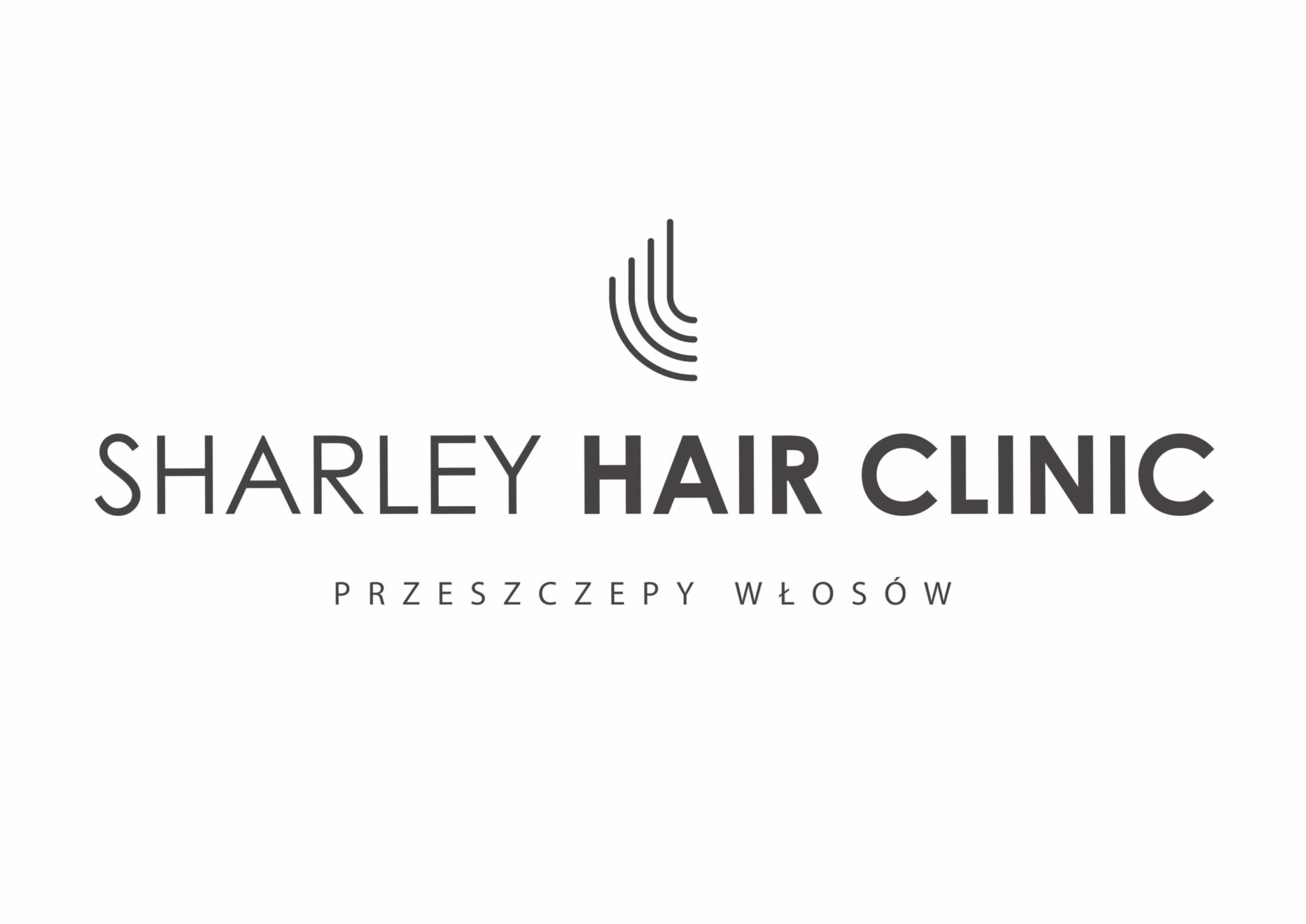 APA Wojciechowski Architects was established 30 years ago. Currently, the office employs over 120 architects in its Warsaw and Tricity locations, implementing its projects in Poland and CEE. Guided by the principle of sustainable development, the office looks for design solutions that will bring the greatest ecological, economic, and social benefits within the assumed budget.
Category:

Proptech Innovation Provider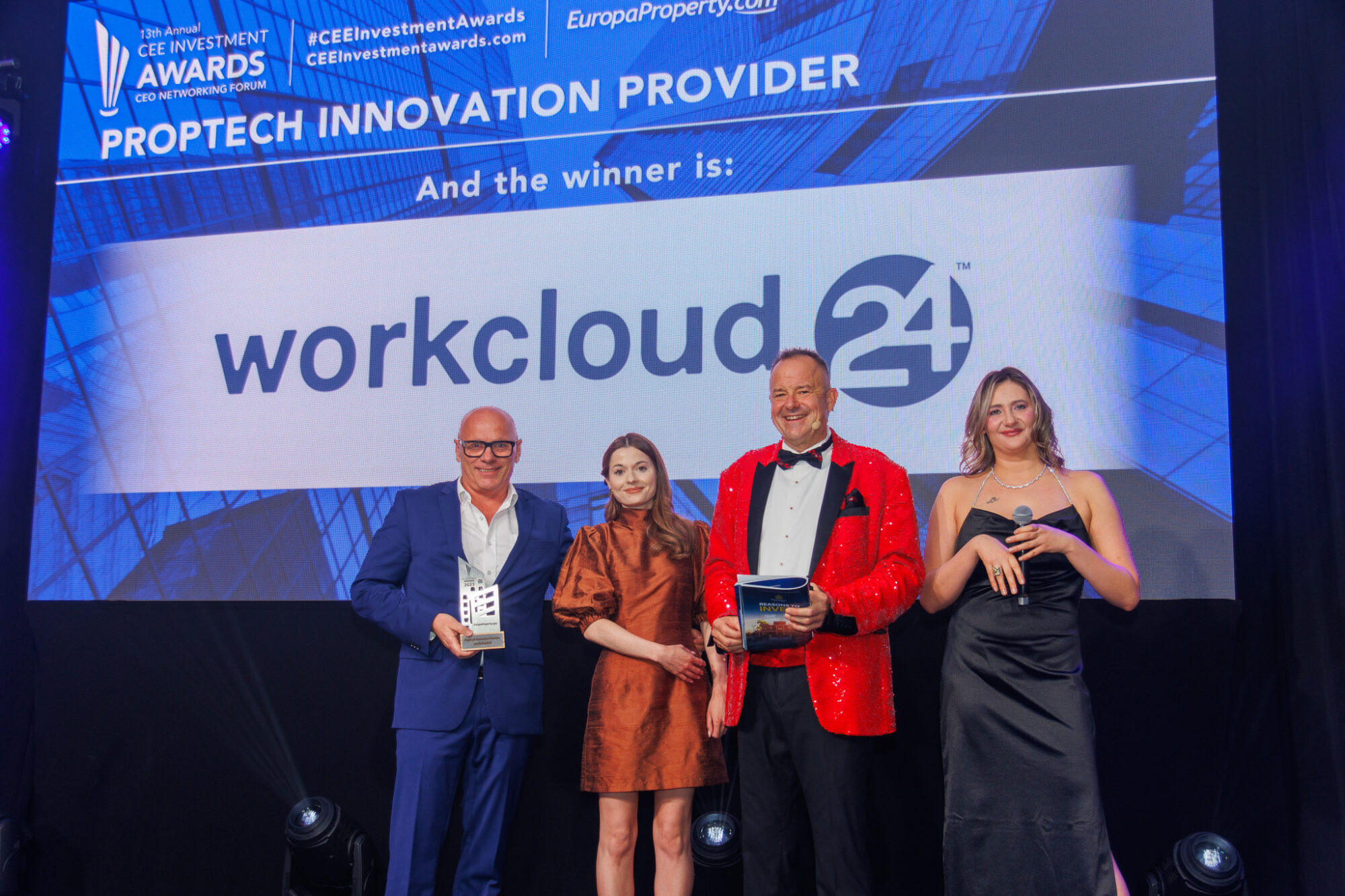 workcloud24
Workcloud24 is a distinguished provider of comprehensive ESG (Environmental, Social, and Governance) solutions, with over a decade of practical expertise in the DACH region and CEE. The firm's steadfast commitment lies in helping organizations in the formulation of well-suited ESG initiatives and performance metrics. The core of its offerings is ESG Consulting, ESG Certification, and ESG Software.
Category:

Logistic Services Provider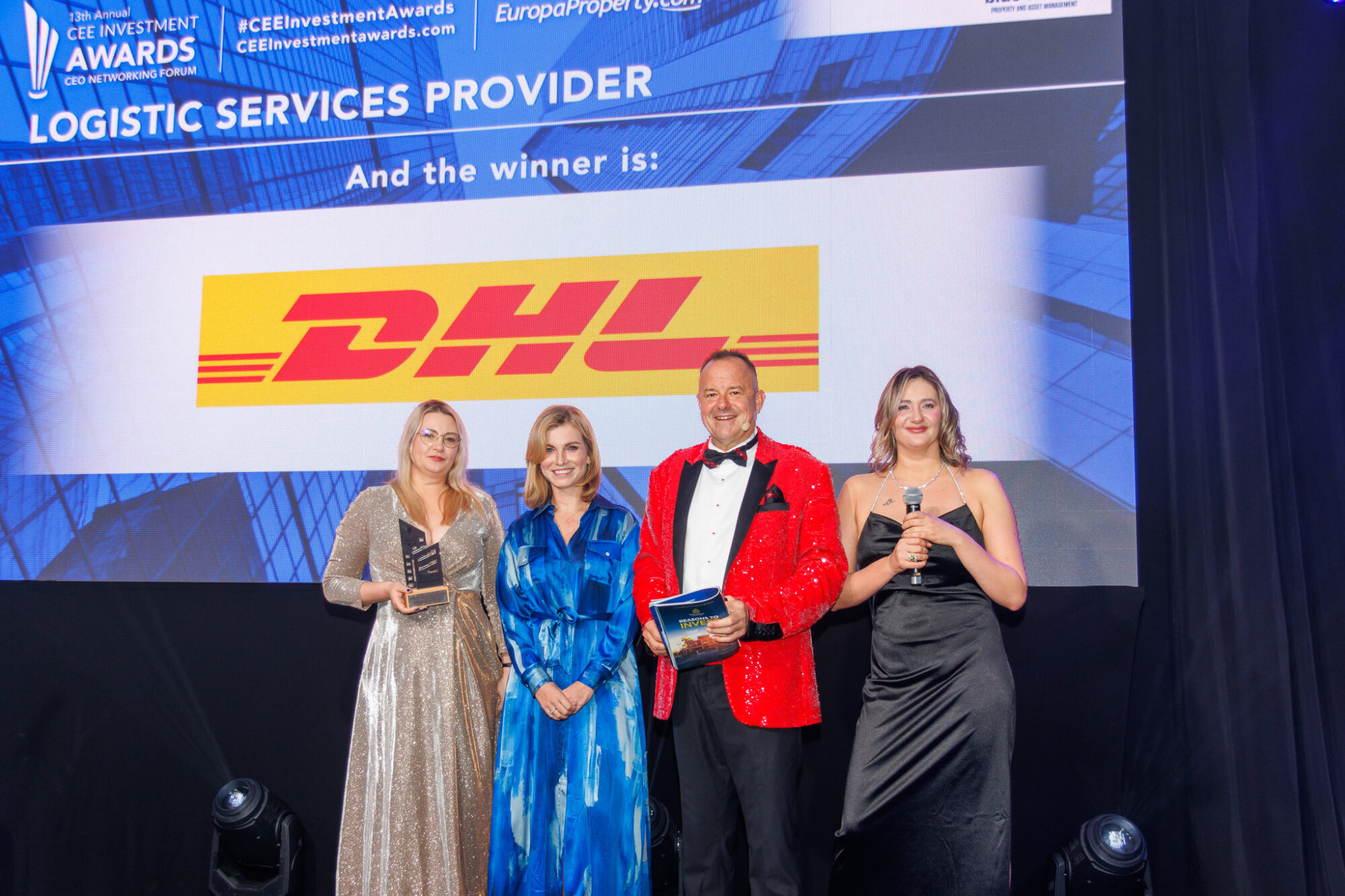 DHL Supply Chain
Sponsored by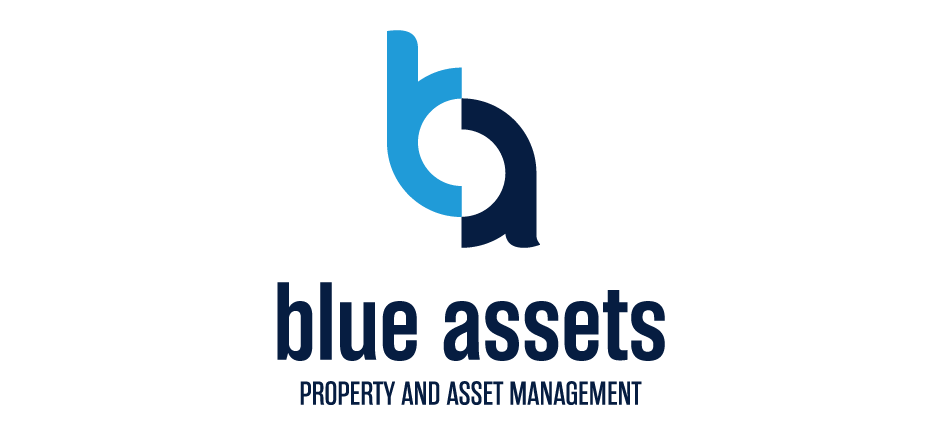 DHL is the leading global brand in the logistics industry. DHL divisions offer an unrivalled portfolio of logistics services ranging from national and international parcel delivery, e-commerce shipping and fulfillment solutions, international express, road, air and ocean transport to industrial supply chain management.
Category:

Facility Management Company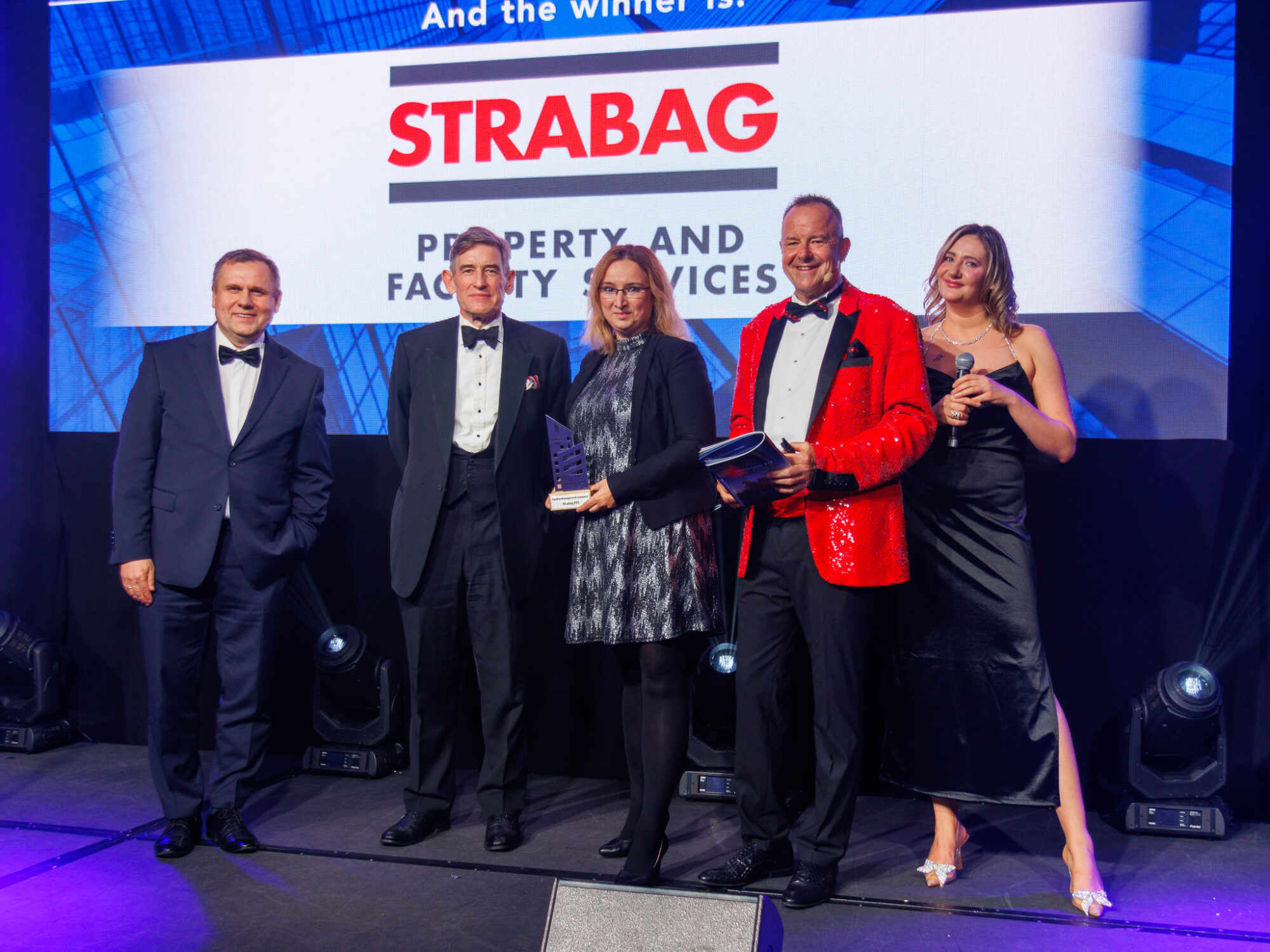 Strabag PFS
STRABAG PFS is one of the STRABAG Group companies and offers comprehensive Facility Management services to prestigious clients from the office, logistics, commercial and industrial sectors. Established in 1993, previously as an HVAC installations designer and contractor, the company changed its profile to FM services provider in 2013.
Category:

Project Management Company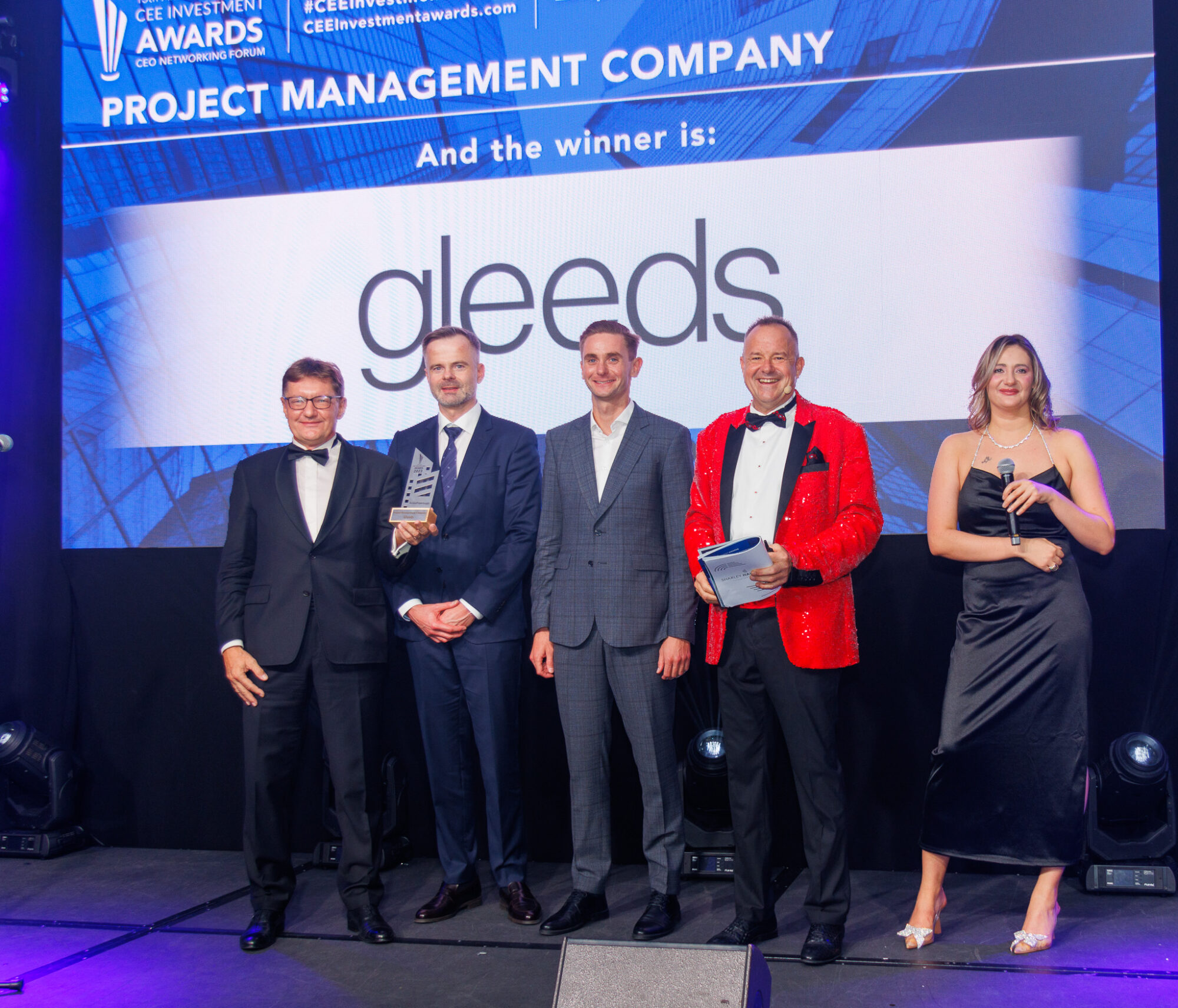 Gleeds
Gleeds assists every entity engaged in a project – investors, developers, banks, funds, architects, sellers, buyers, tenants or lenders. Solutions for every stage of property lifecycle (project and cost management, quality supervision, lender's rep, TDD, EDD, ESG and many others).
Category:

Construction Company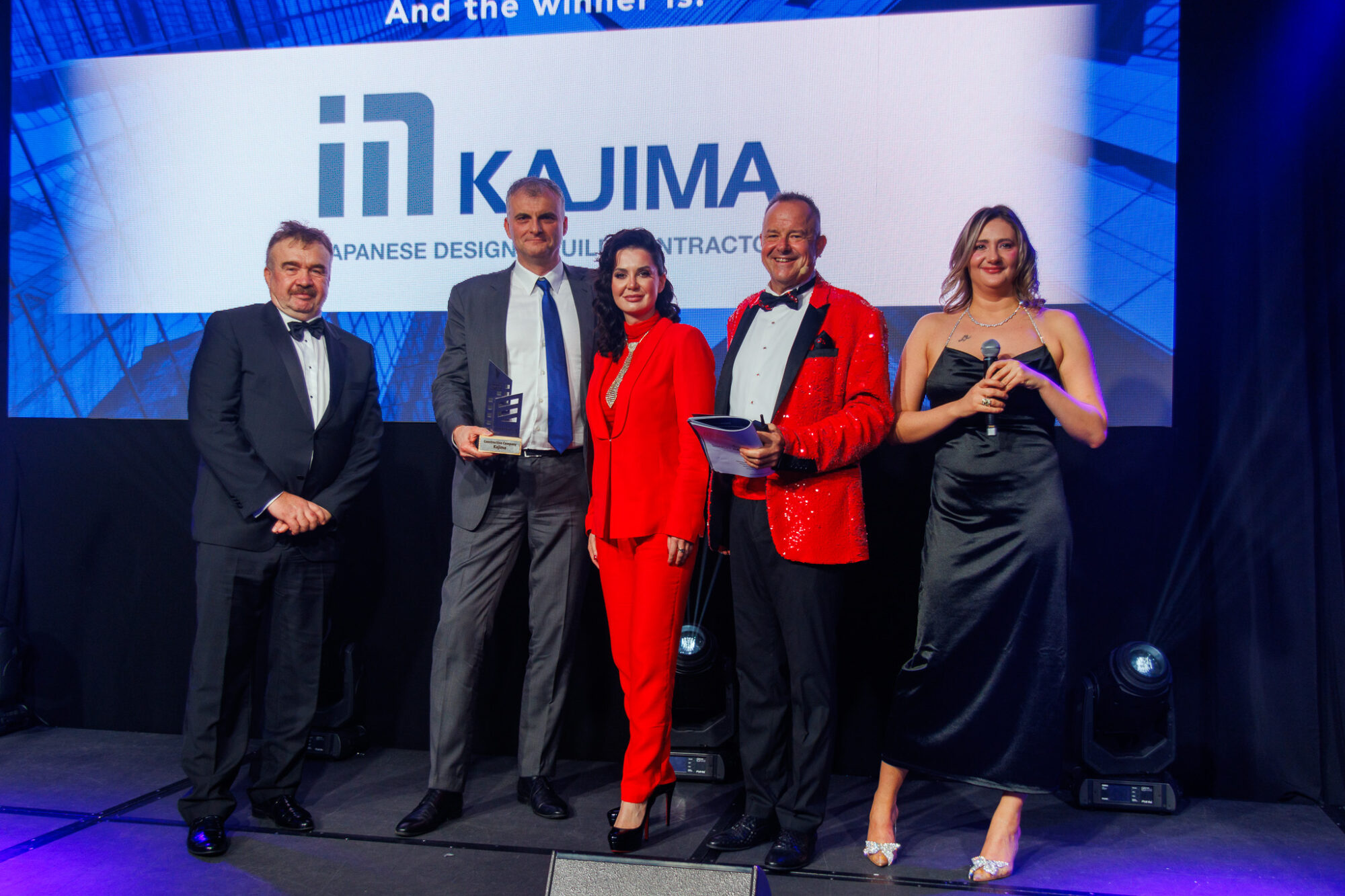 Kajima
Kajima Poland combines the Japanese work ethic and the pursuit of perfection with Polish verve and out-of-the-box thinking. So far, the firm has completed dozens of construction projects for logistics, production, and retail, as well as office and residential buildings. As an organisation, it focuses on continuous improvement and learning new skills.
Category:

Property Management Company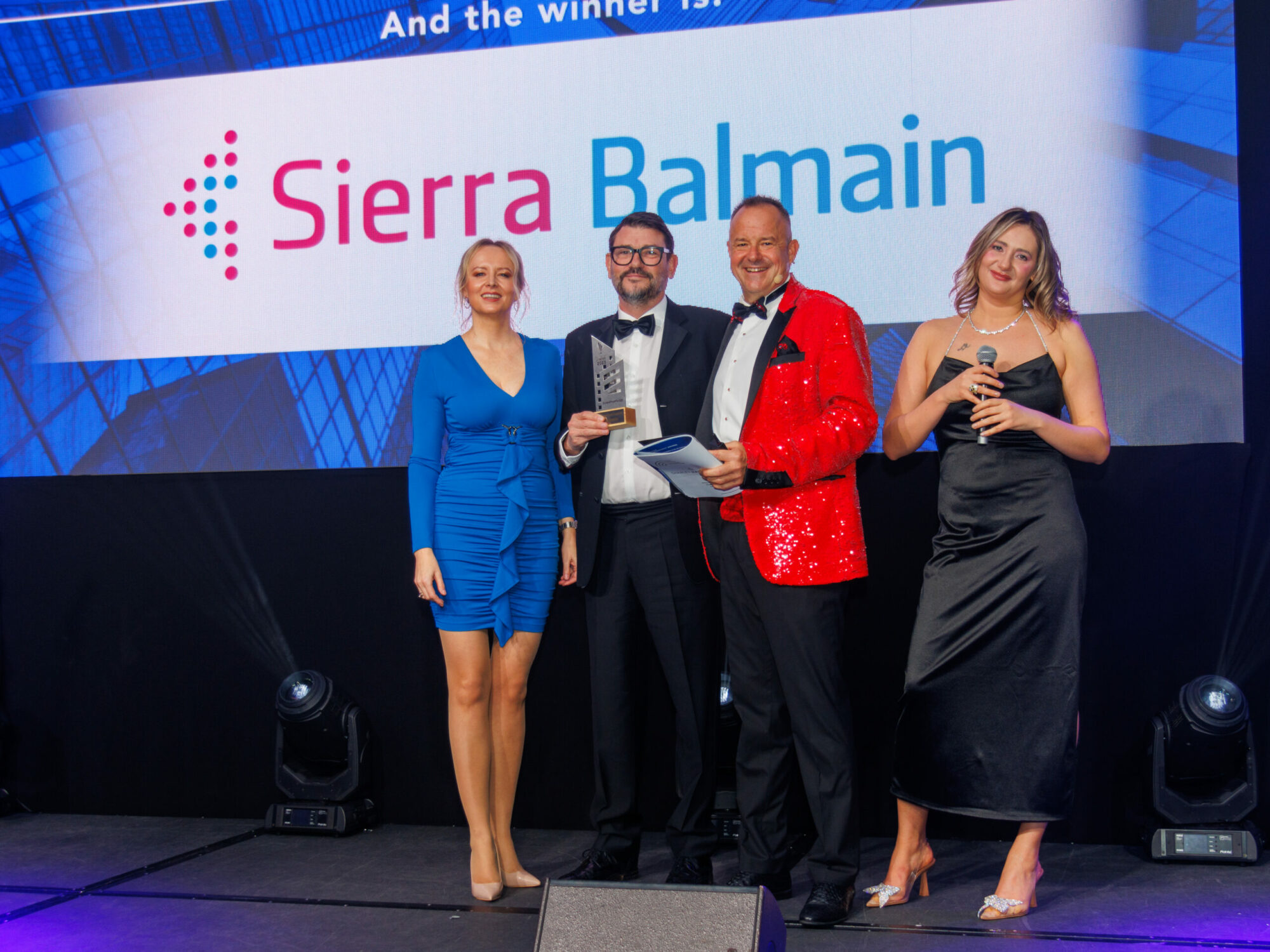 Sierra Balmain
Sierra Balmain provides real estate services in polish 17 cities on 23 assets with a combined value of €1.3 billion and 1,370 tenants. Sierra Balmain has 155 employees and 20 years of regional experience having successfully provided service to and executed transactions with, dozens of Europe's largest and most well-known investors.
Category:

Tax and Financial Advisor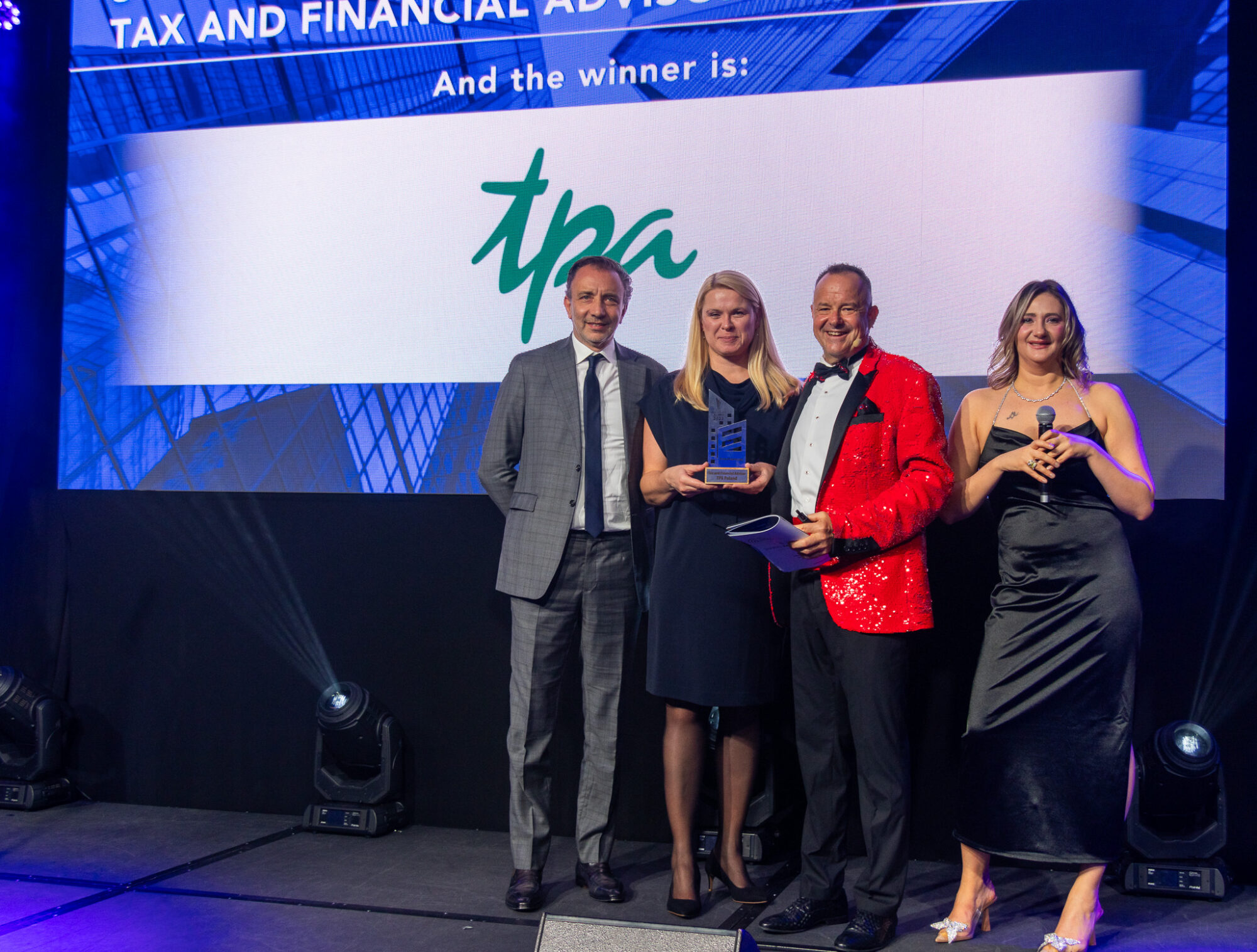 TPA Poland
Sponsored by
TPA Poland is a team of over 350 specialists in three locations and is part of the TPA Group, an international consulting group employing over 1800 experts in 12 countries in Central and Southeastern Europe. TPA Poland provides international corporations and large domestic companies with effective business solutions for real estate, construction, energy, retail, IT & middle market, hospitality and family businesses in the field of tax consulting, accounting and payroll outsourcing as well as real estate advisory.
Category:

Serviced Offices Provider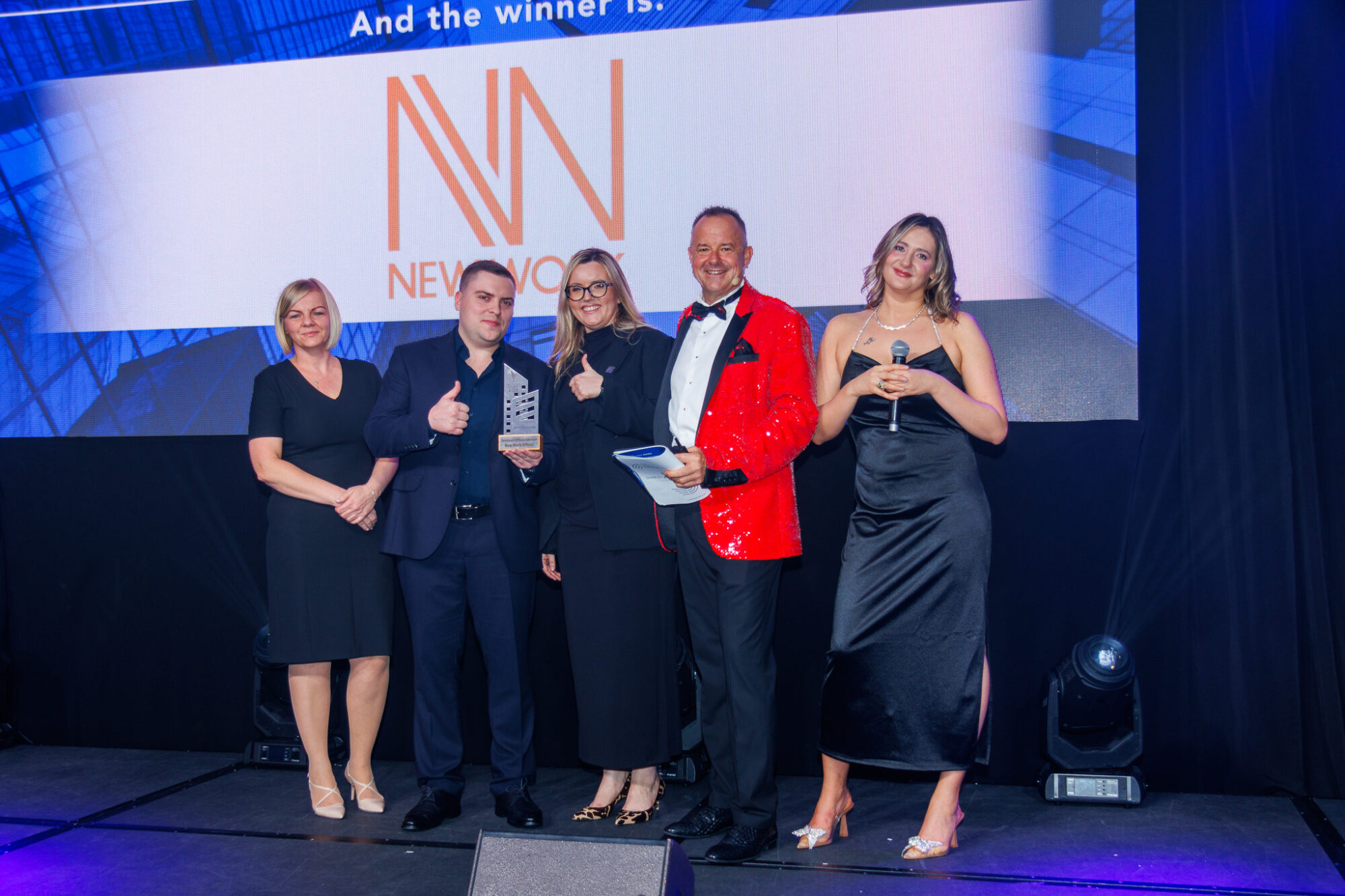 New Work
New Work Offices are a home for SMEs, corporate clients, and freelancers. The company provides a collaborative environment that fosters creativity and innovation. Clients choose New Work for outstanding customer care and offices that guarantee a perfect balance between focused work and networking.
Category:

Law Firm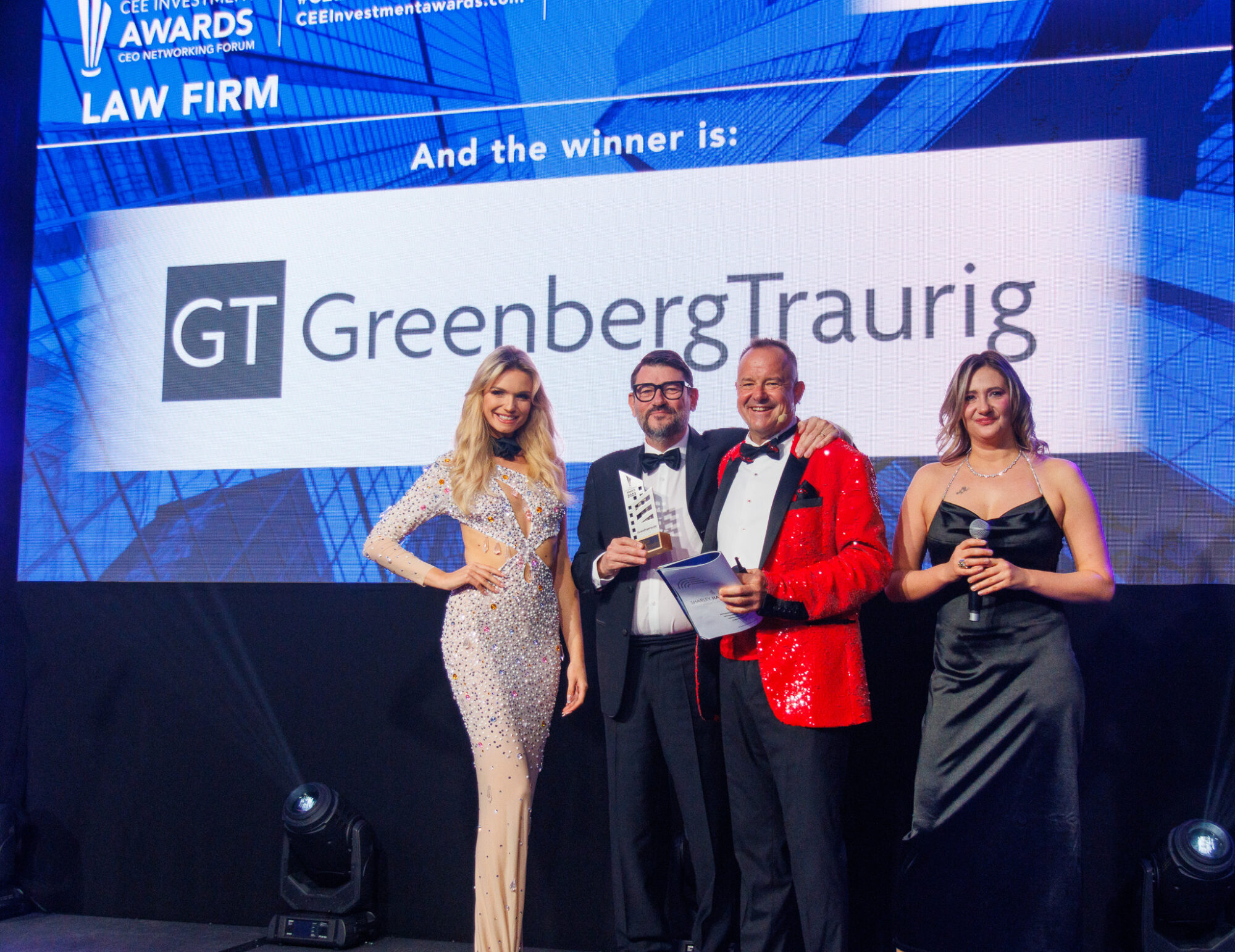 Greenberg Traurig
Sponsored by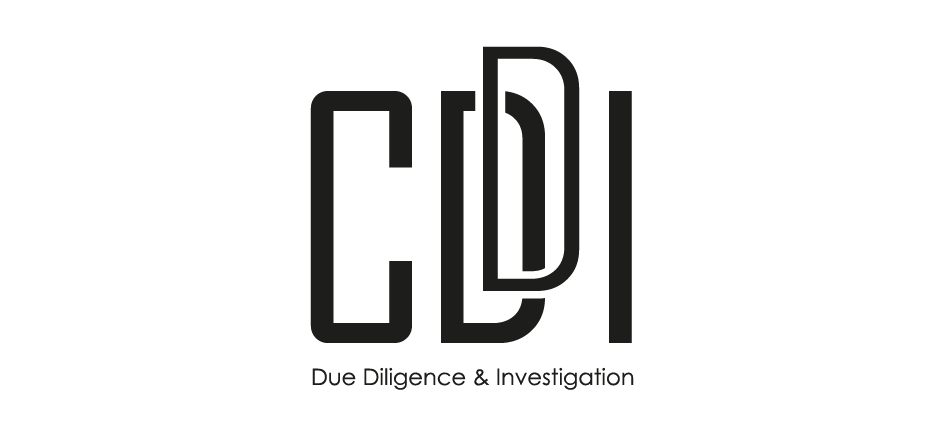 In Poland, Greenberg Traurig conducts business as GREENBERG TRAURIG Nowakowska-Zimoch Wysokiński employing more than 100 attorneys. Over the last 30 years, the firm's team has become one of the pillars of the legal services market in Poland, advising on the largest, landmark deals and disputes.
Category:

Agency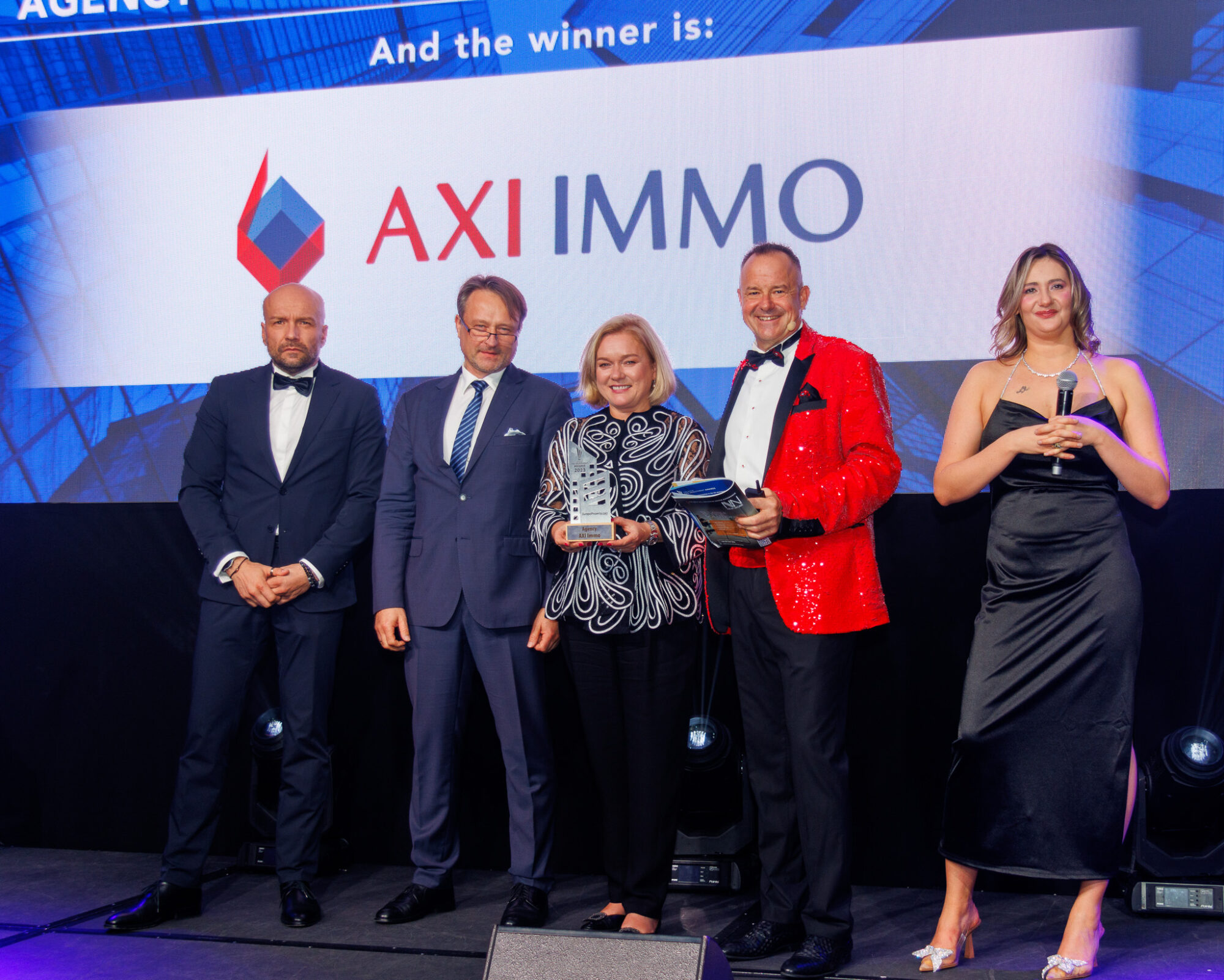 AXI Immo
Sponsored by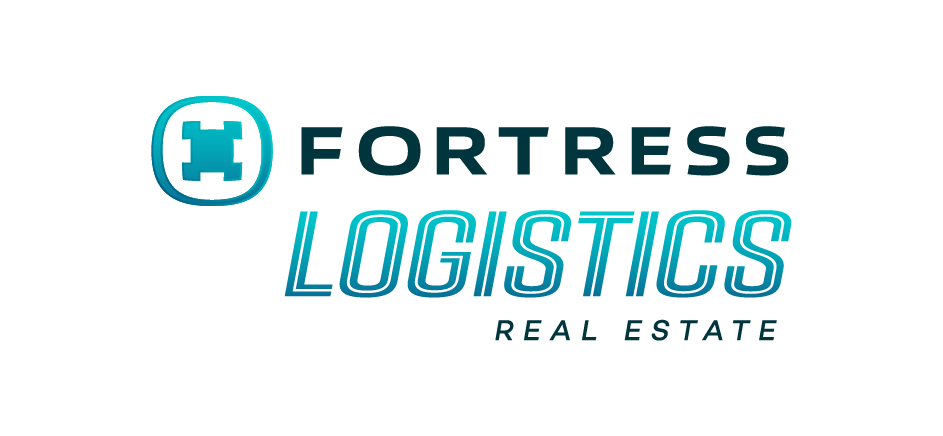 AXI IMMO offers commercial real estate advisory services in leasing and managing industrial and office space, valuation, acquisition, and disposal of real estate assets and development land. The company also offers B2B and B2C supply chain management services. AXI IMMO's most significant advantage is combining international service standards with thorough local market knowledge.
Category:

Bank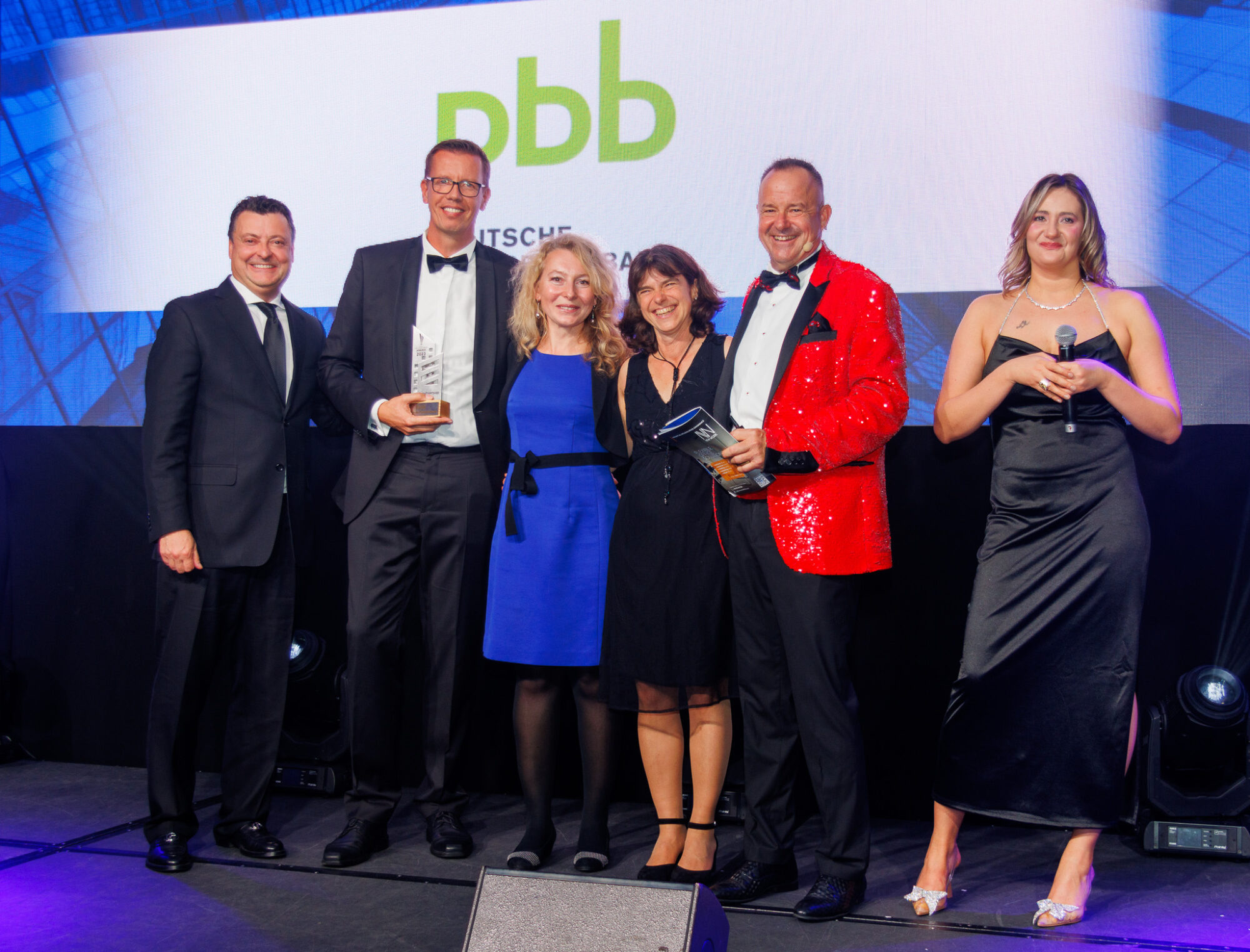 pbb Deutsche Pfandbriefbank
Sponsored by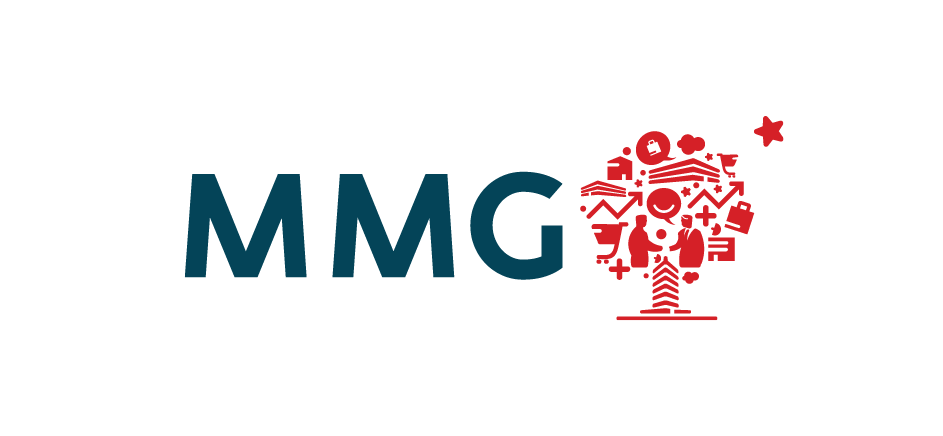 pbb Deutsche Pfandbriefbank (www.pfandbriefbank.com) is a leading European specialist bank for real estate financing in Europe and the USA. As a result of its competencies in loan structuring, its cross-border approach and its cooperation with lending partners, pbb can complete both complex funding and transactions involving several countries. pbb has been offering green loans as a new credit product since the fourth quarter of 2021 and is an active issuer of Green Bonds.
Category:

PRS/PBSA/Residential Developer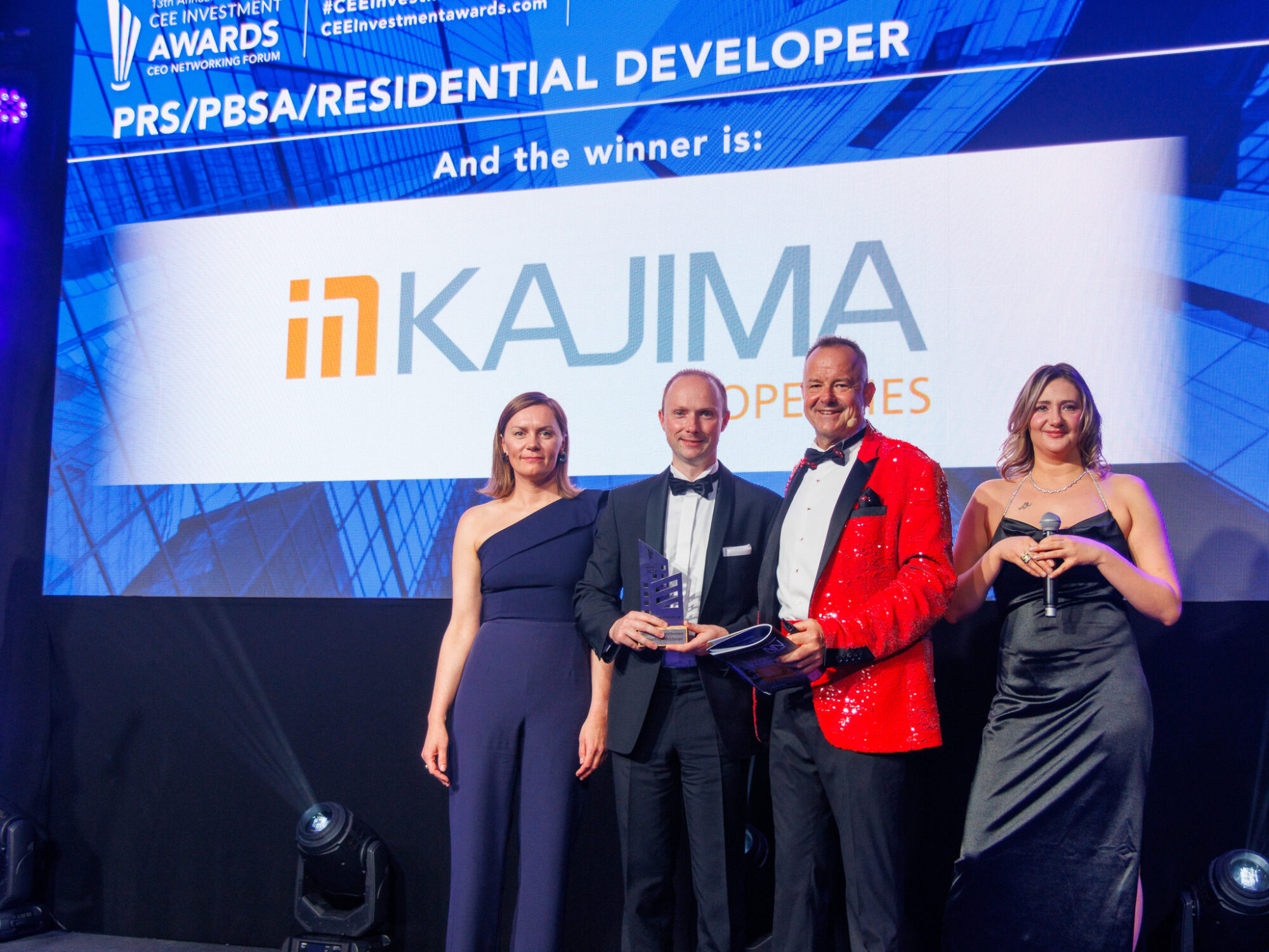 Kajima Properties
Kajima is one of the oldest development companies in Japan, founded in 1840, and is now a global investor and developer covering all sectors of real estate. Kajima has been an investor in Poland and the CEE for over a decade, focusing on a diverse range of sectors including Logistics, Student Housing, Renewable Energy and PRS.
Category:

Warehouse/Industrial Developer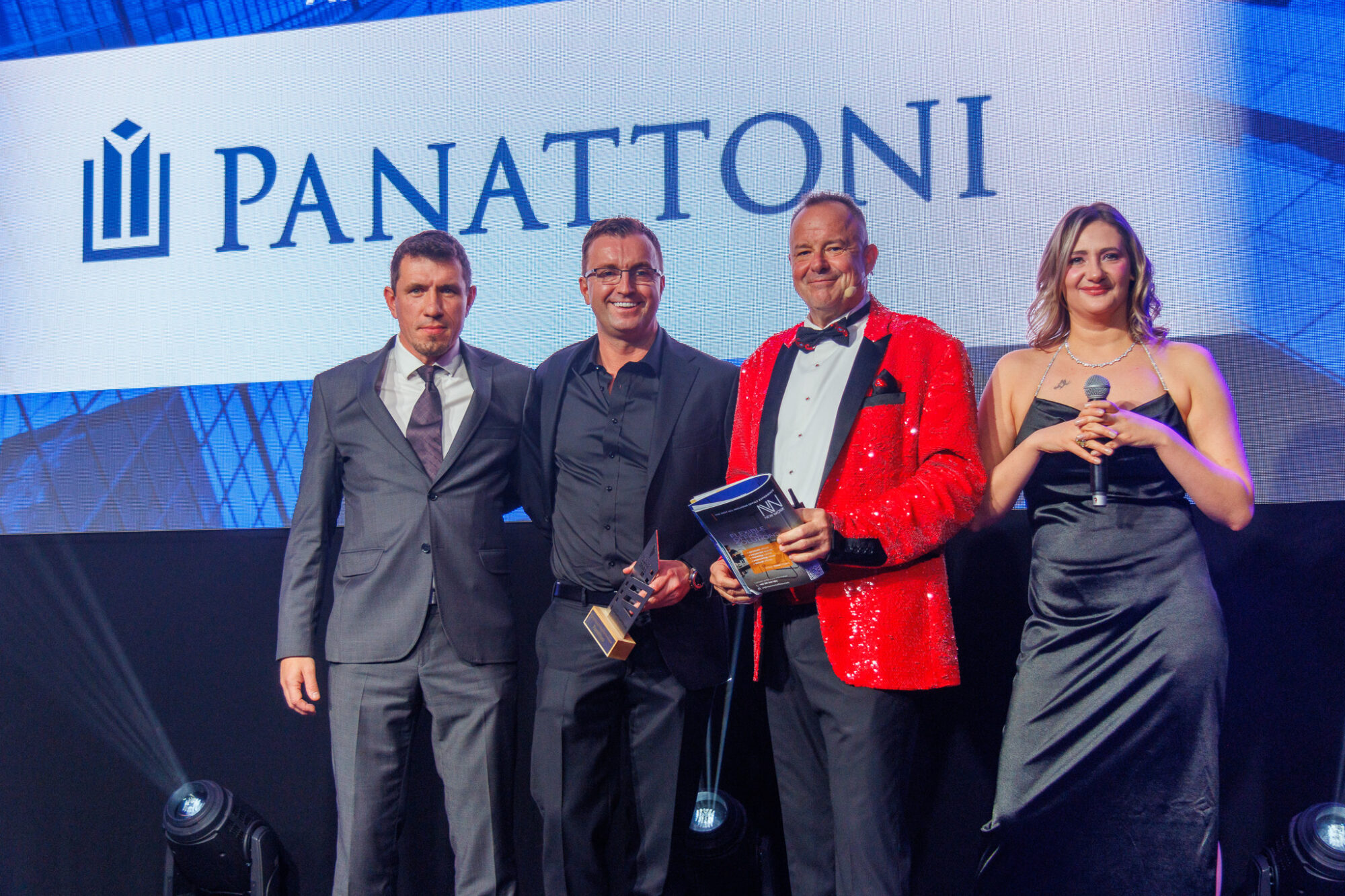 Panattoni
Sponsored by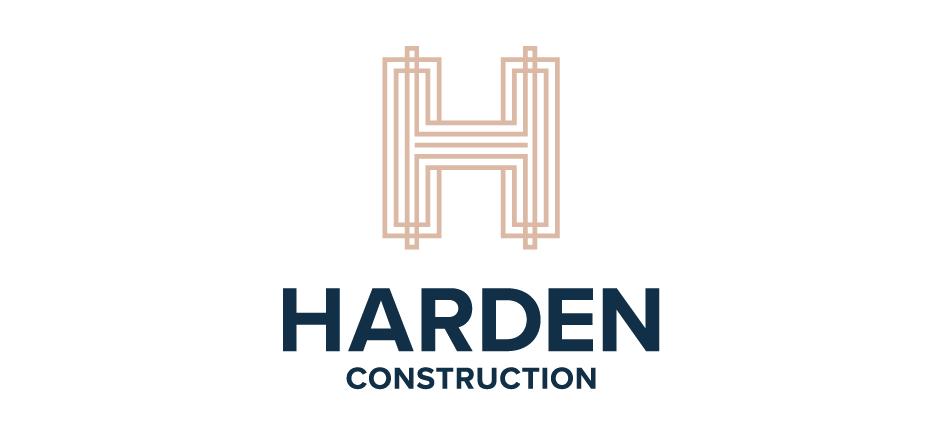 In Europe, Panattoni is active in the following European markets: Poland, Germany, Great Britain, Czech Republic, Slovakia, Hungary, Austria, the Netherlands, Italy, Spain, Portugal, France, Sweden and Denmark. So far, the company has completed projects in Europe with a total area of over 20,5 million sqm, of which 13,5 million sqm are in Poland, where in the last two years alone, the company has delivered almost 4 million sqm and leased almost 5 million sqm of space.
Category:

Retail Developer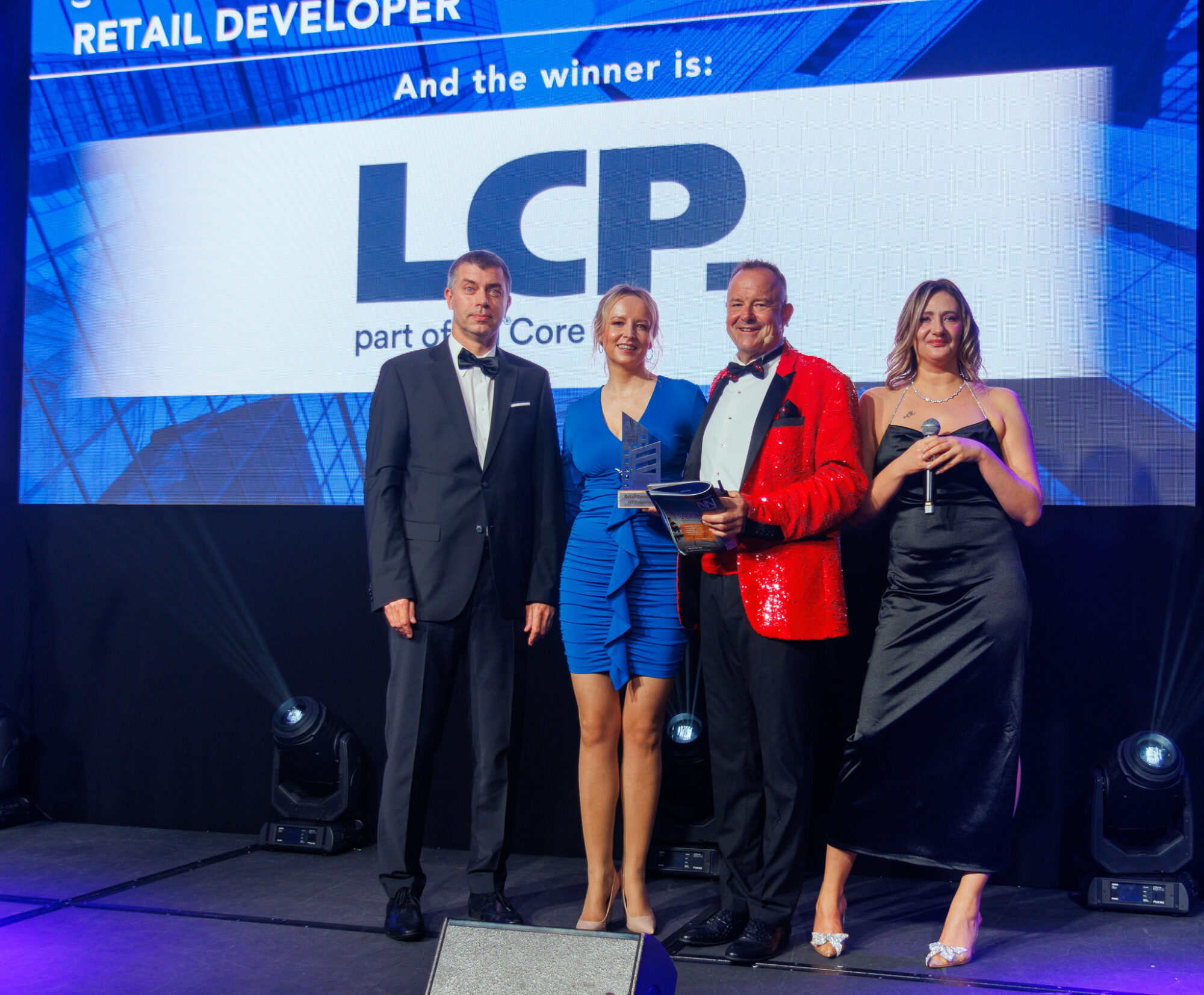 LCP Properties 
LCP Properties currently owns over 95 commercial, office and warehouse properties in Poland. At the beginning of 2023, the total area of the facilities owned by the company exceeded 360,000 sqm and their estimated value reached €500 million. LCP invests for the long term, focusing on a stable increase in the value of real estate through active management and maximizing profits.
Category:

City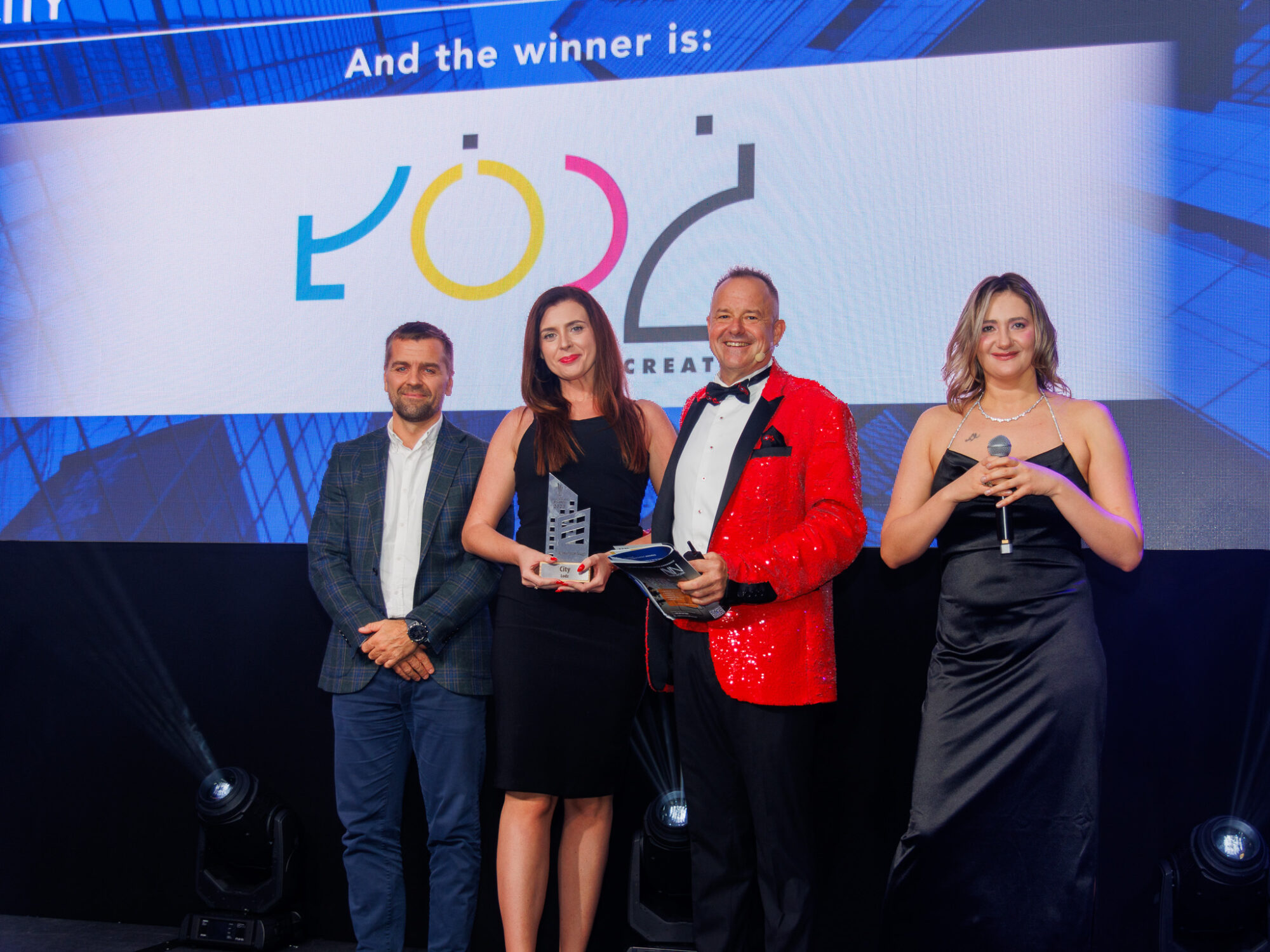 Lodz
Łódź is a city that has undergone an incredible metamorphosis over the years – from a city with a declining textile industry to a city dynamically opening up to modern business. The effects are already there, the city has strengthened its position as the Polish leader in the logistics and transport industry, BPO, IT, household appliances, and R&D sector with dynamically developing business ecosystems for technology companies in the area of AI, VR, FinTech, Life Science, and e-commerce.
Category:

Retail Project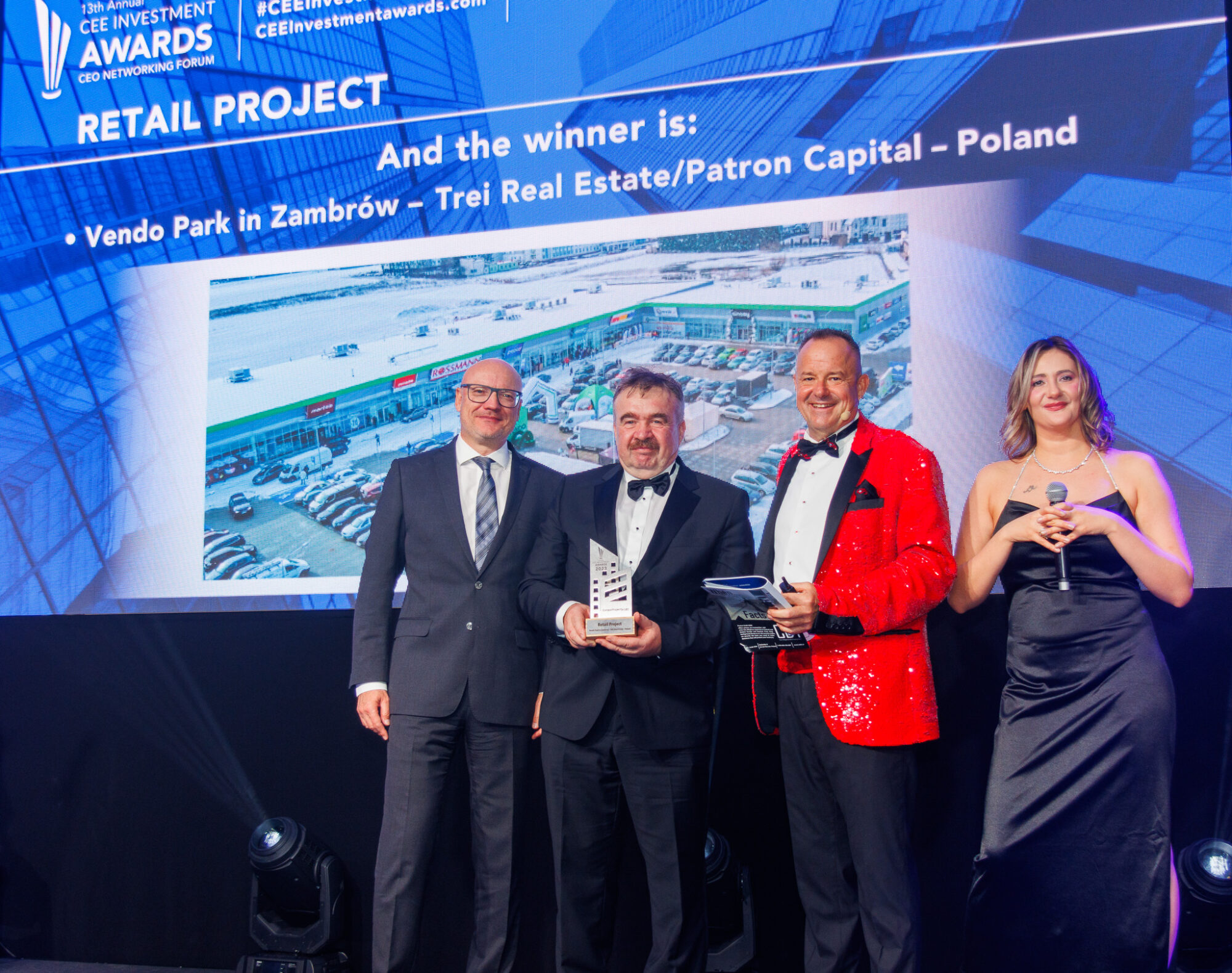 Vendo Park in Zambrow – TREI Real Estate/Patron Capital
Vendo Park in Zambrów was the thirty-third retail park in Poland opened by Trei Real Estate Poland and also the developer's second investment in Podlaskie Voivodeship. Vendo Park was developed by Trei in a joint venture with investor Patron Capital.
Category:

Warehouse/Industrial Project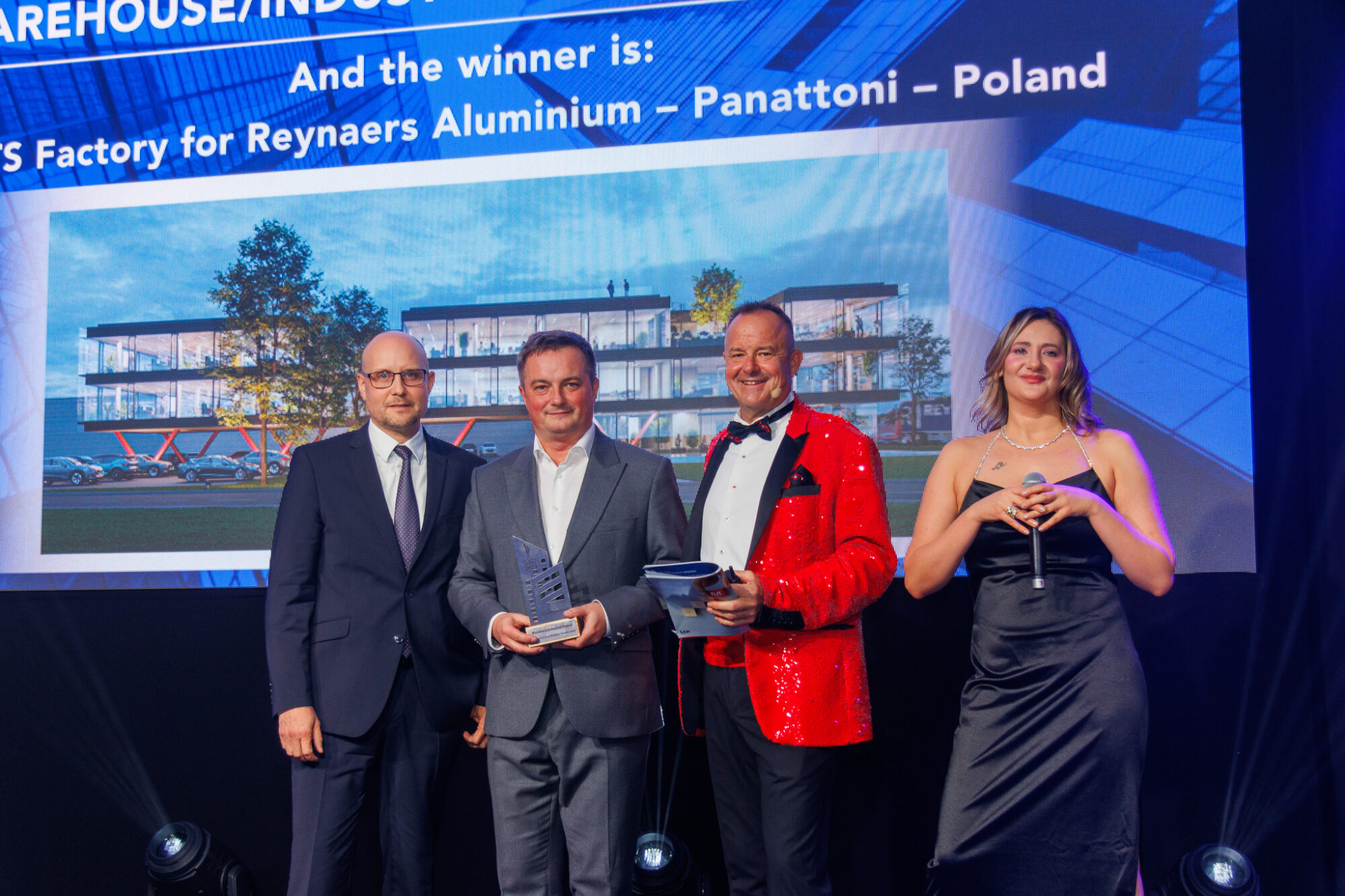 BTS Factory for Reynaers Aluminium – Panattoni
Panattoni has delivered one of the largest and most modern factories in the portfolio of Reynears Aluminium – a leading European producer of innovative aluminium windows, doors partition walls, sliding systems and sun shades. It is also a key plant for the company's strategy and development in Europe and Poland itself.
Category:

PRS/PBSA/Residential Development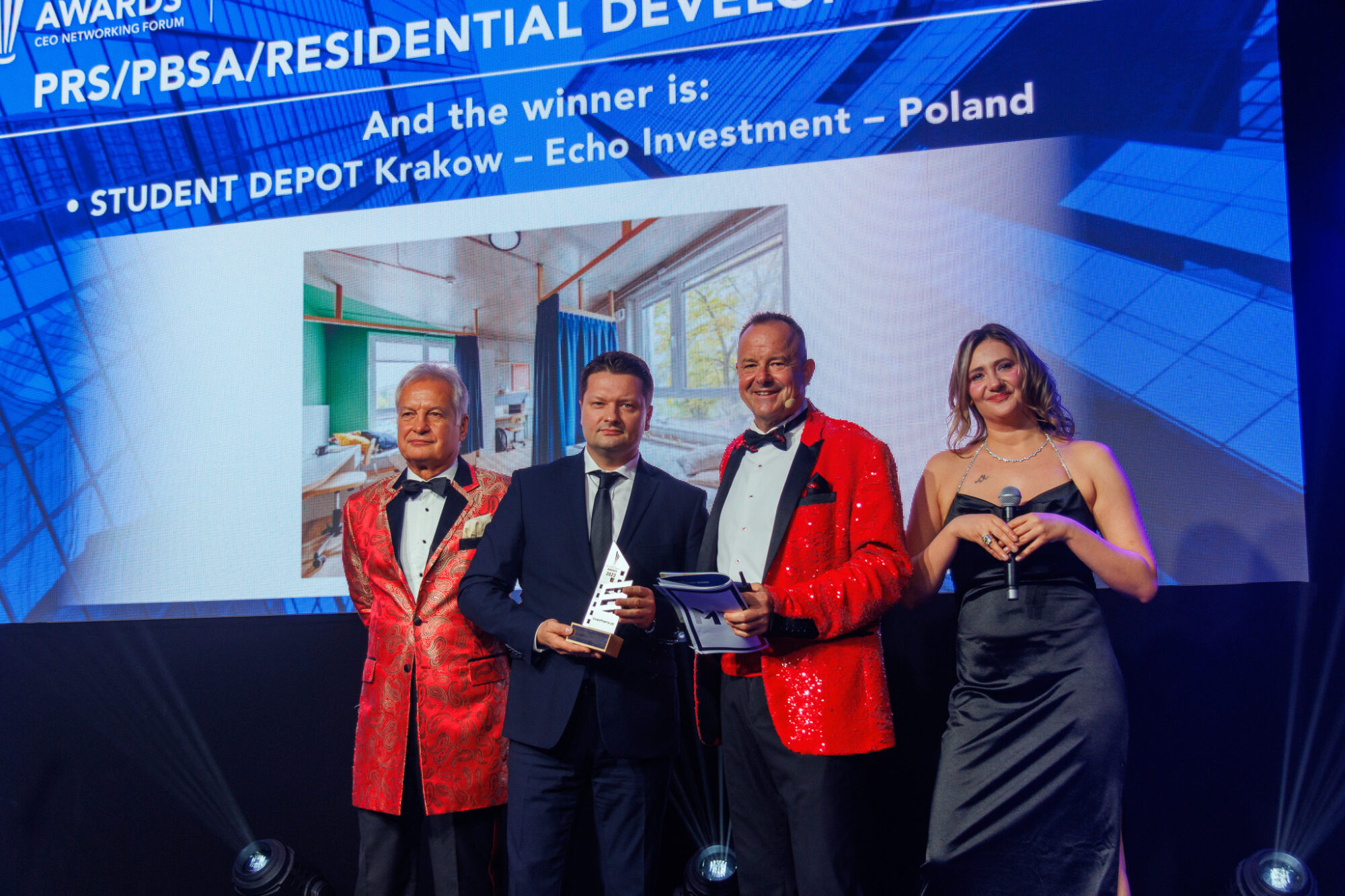 STUDENT DEPOT Krakow – Echo Investment
The private dormitory STUDENT DEPOT Krakow has 795 single and double rooms, each with its kitchen and bathroom. The dormitory was designed and built with care for the environment, tailored to the requirements of current users with the expectations of future generations in mind. Above all, the property has taken care of the comfort and safety of its residents – the building is located near public transportation stops, enabling excellent communication with universities and the entire city.
Category:

Retrofit/Refurbishment Project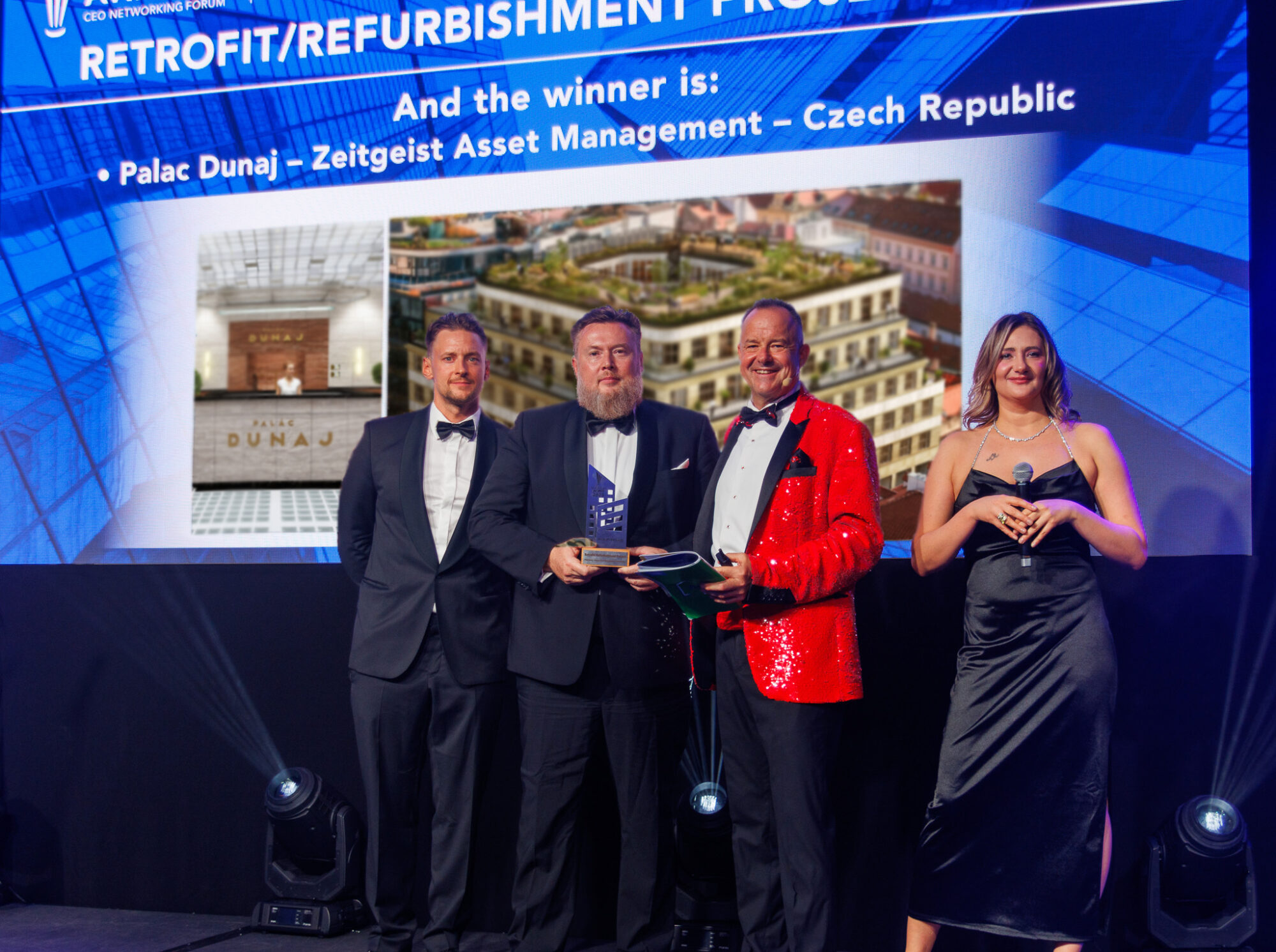 Palac Dunaj – Zeitgeist Asset Management
The complete reconstruction of the almost century-old corner building Palác Dunaj on Národní třída started in December 2020. As part of the sensitive modifications carried out under the direction of the international architectural office Chapman Taylor and the general contractor Geosan Group, the modernist appearance of the palace will be preserved, highlighted by the façade lined with beige travertine with three white horizontal strips.
Category:

Office Project/Developer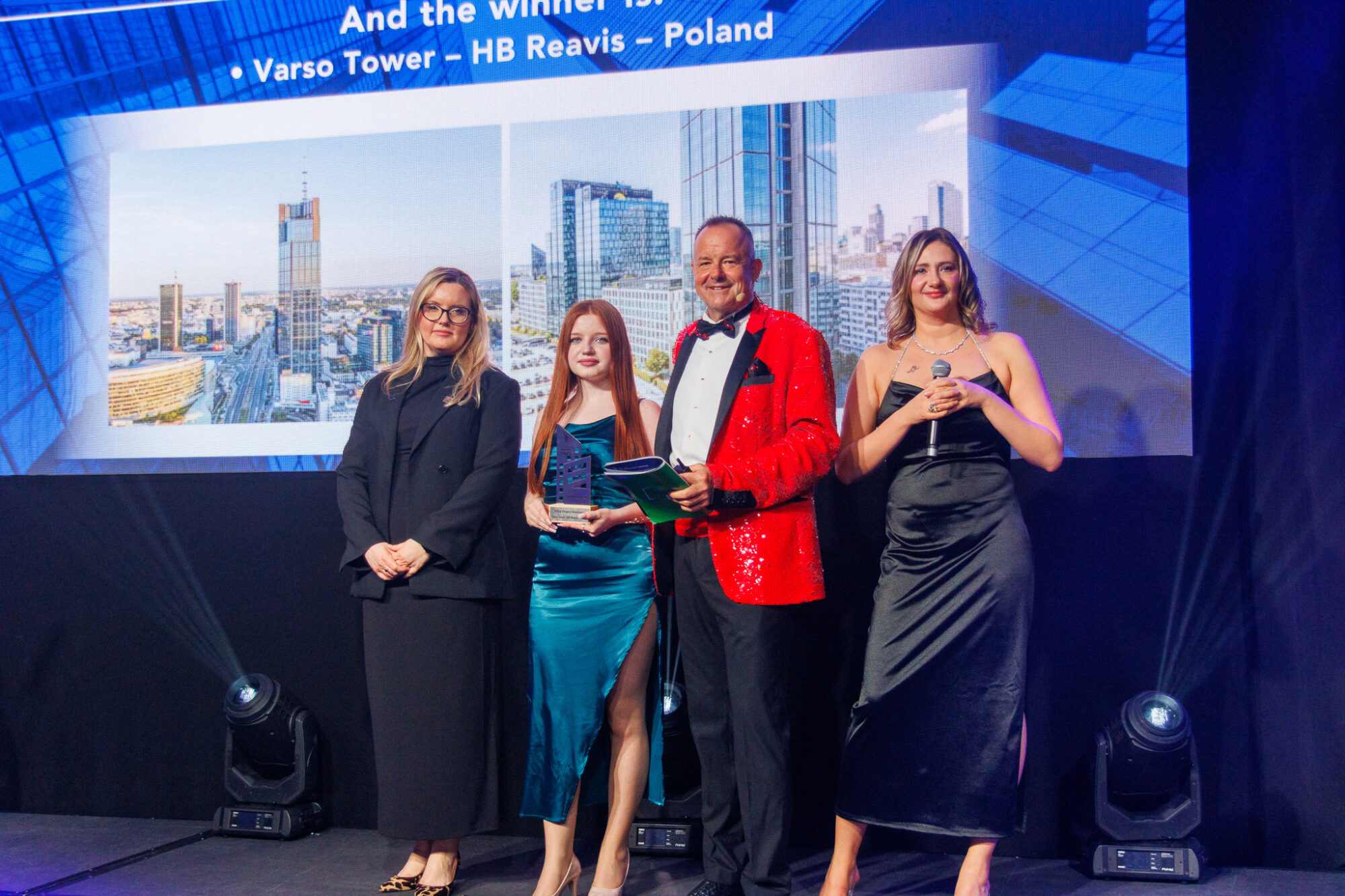 Varso Tower – HB Reavis
Sponsored by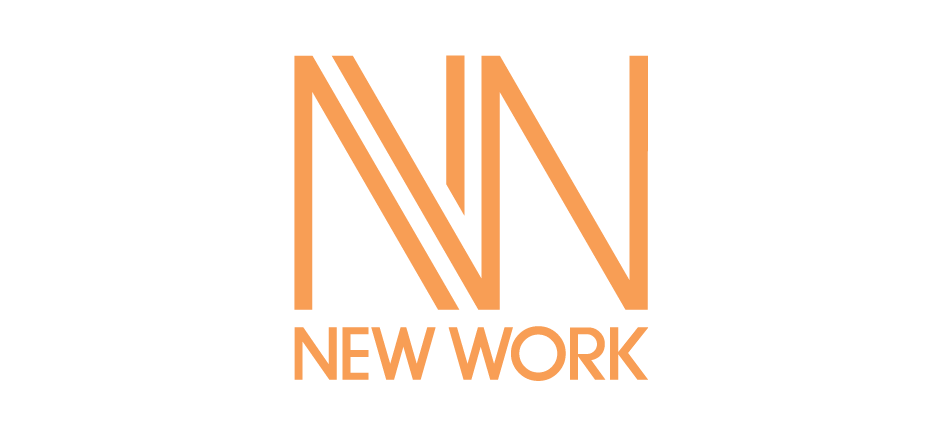 Varso Place is a mixed-use development located in central Warsaw, which includes offices, a four-star hotel, an innovation centre and retail with restaurants, a fitness club and a medical centre. It has transformed a once-neglected area into one of the new symbols of Warsaw. The showpiece Varso Tower designed by Foster + Partners is the tallest building in the European Union, while the other two high-rise buildings were designed by HRA Architekci studio.
Category:

Future PRS/PBSA Project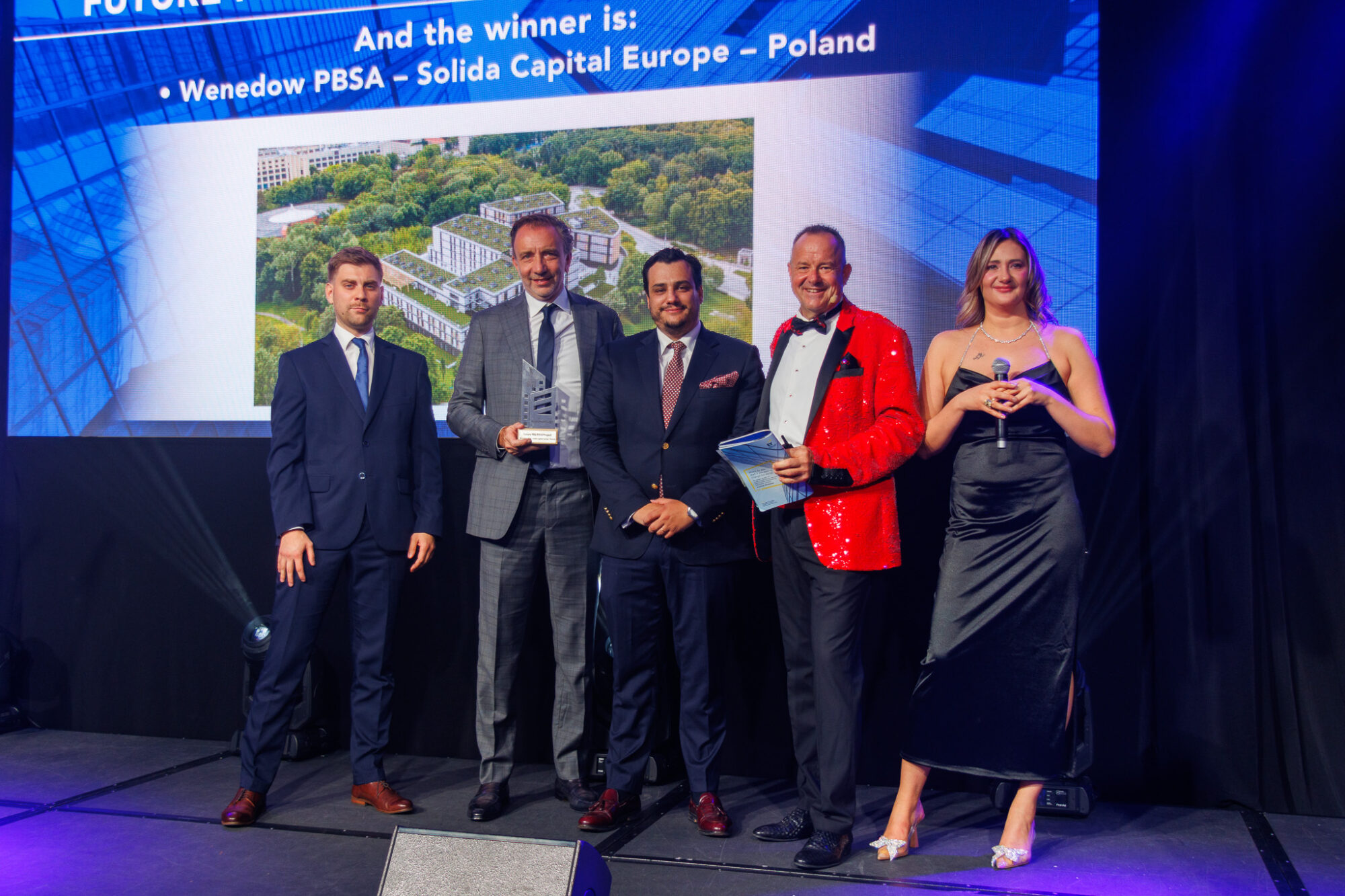 Wenedow PBSA – Solida Capital Europe
Developer, Solida Capital Europe will deliver the PBSA project with over 400 rooms, over 1,000 sqm of amenities, and over 1,000 sqm of retail, all located in a park, between the Vistula River and the Old Town. Other companies associated with the project include XIOR. The planned completion date is 31.08.2025.
Category:

Future Project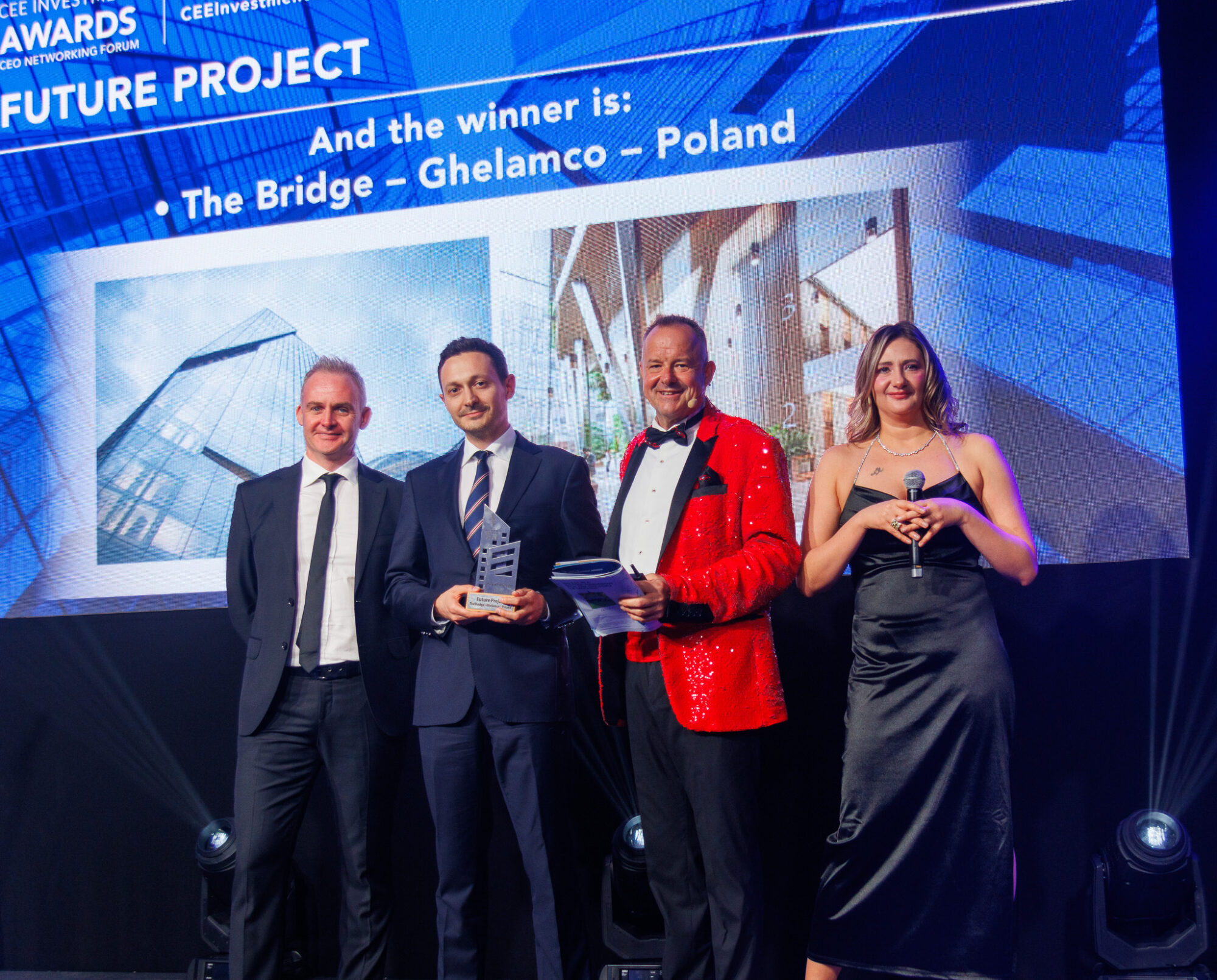 The Bridge – Ghelamco
The Bridge sets a new standard in the commercial property market in Poland. The Ghelamco building located at Plac Europejski will meet the most stringent requirements when it comes to smart solutions and ESG. This is already confirmed by the SmartScore and WiredScore certificates awarded to it at the highest platinum level, the first in the CEE region.
Category:

Investment Deal under €50 million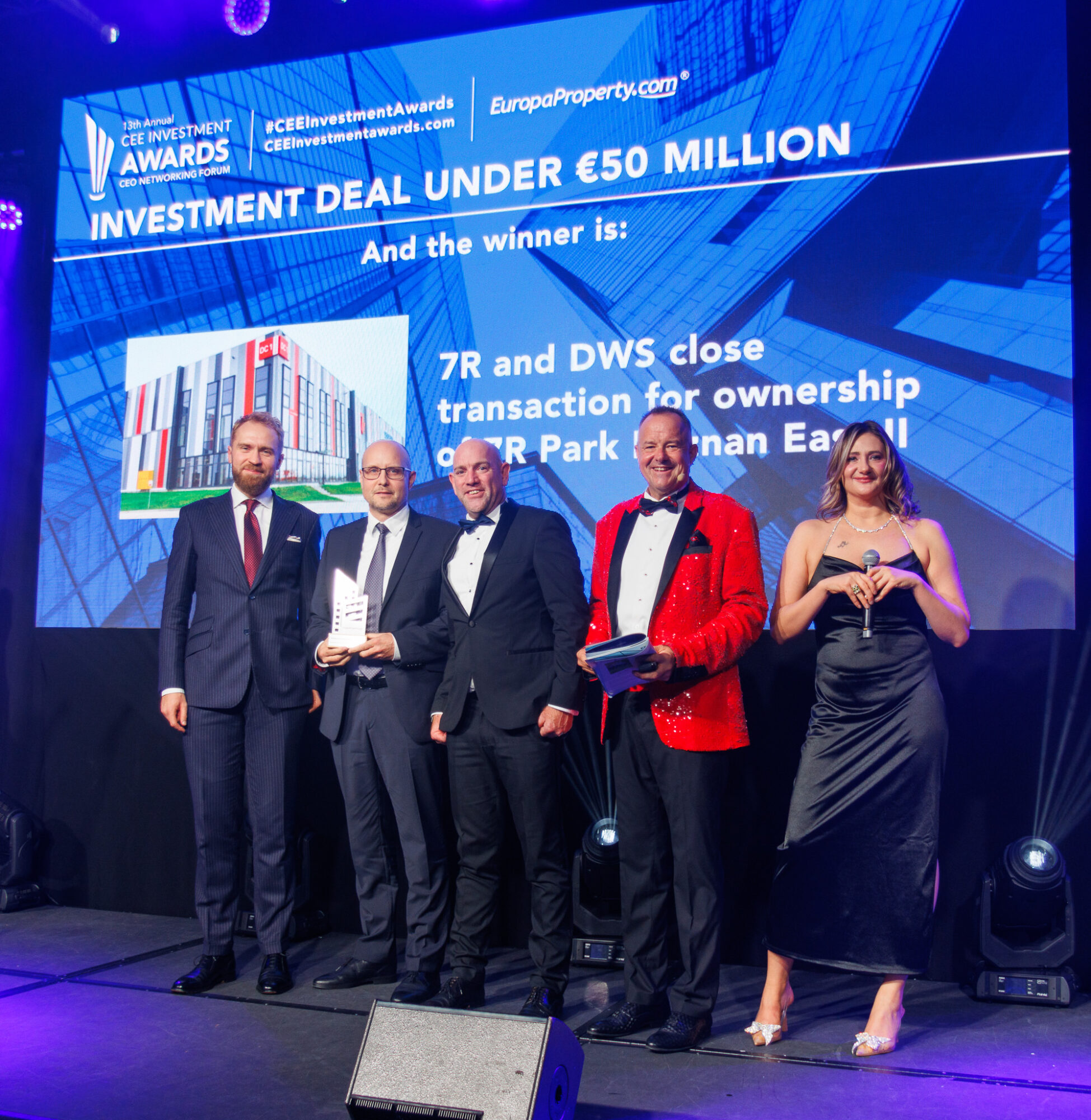 7R and DWS close transaction for ownership of 7R Park Poznan East II
7R and DWS closed the transaction for the transfer of ownership of 7R Park Poznań East II, a warehouse park with a gross leasable area of over 51,000 sqm. The warehouse is located 7 kilometres from the centre of Poznań. 7R Park Poznań East II has already been certified BREEAM at a Very Good level.
Category:

Investment Deal under €50 –  €100 million        
Adventum Group acquired Wola Retro in Warsaw   
Sponsored by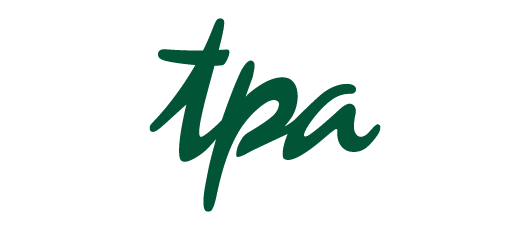 The 25,900 sqm (GLA) Wola Retro office complex is composed of two integrated sections, a 6,900 sqm heritage (façade) low-rise building, and a 19,000 sqm, 14-storey newly built component. Both sections were delivered to a high standard and complied with class-A office specifications and modern ESG requirements. The anchor tenant of the office complex is Budimex Group, one of the largest construction companies in Poland.
Category:

Investment Deal over €100 million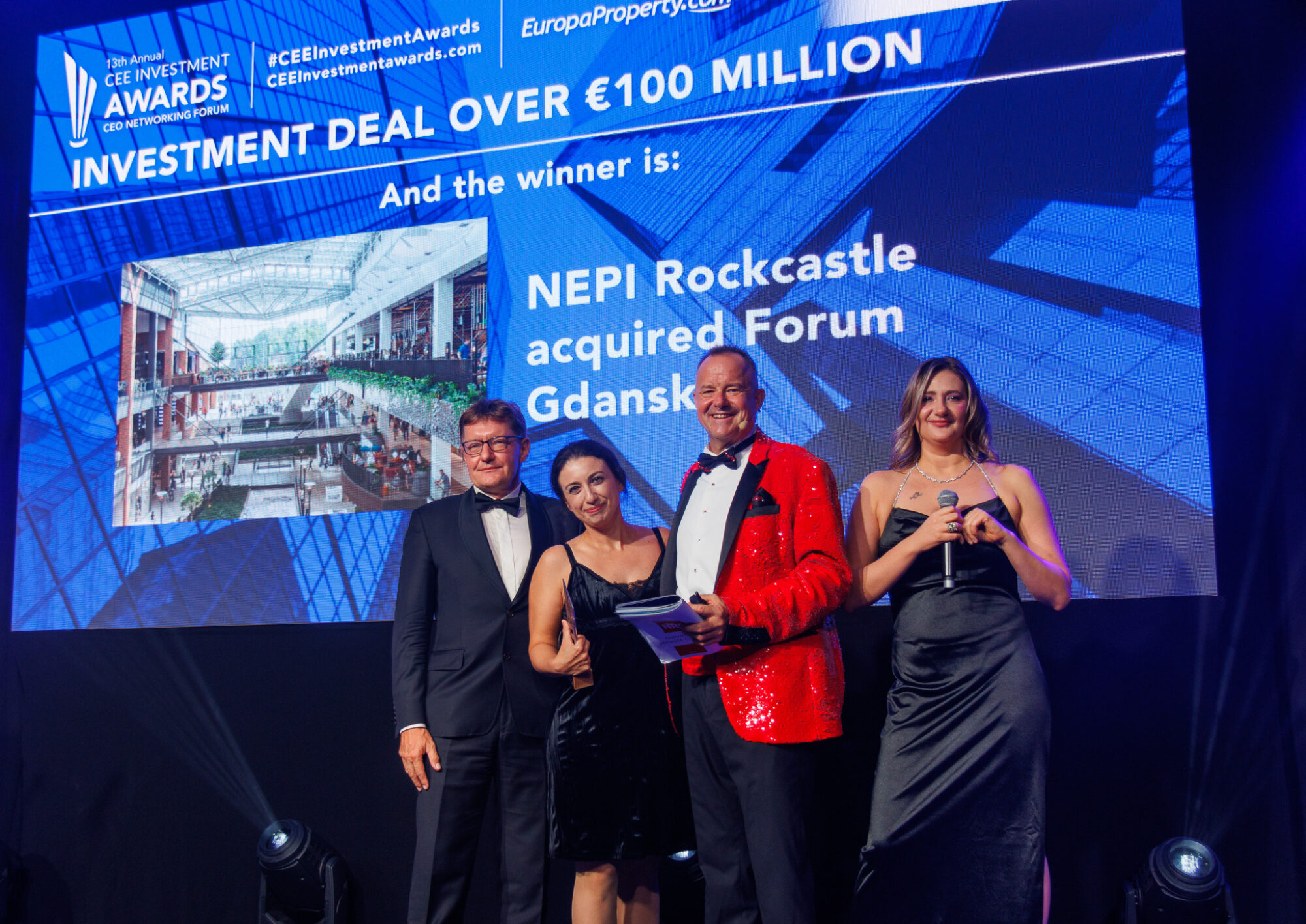 NEPI Rockcastle acquired Forum Gdansk
Sponsored by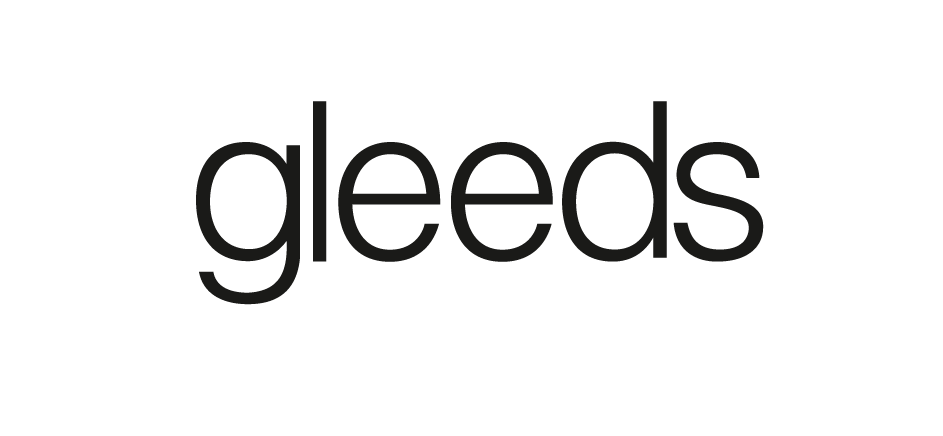 NEPI Rockcastle acquired Forum Gdańsk Shopping Centre in Poland on 20 December 2022 for €250 million, one of the largest European retail real estate deals of 2022. The deal was concluded against a market for retail real estate M&A in the CEE severely impacted by COVID-19. This acquisition was the most significant retail real estate deal transacted in the region since the pandemic started.
Category:

PRS/PBSA/Residential Investor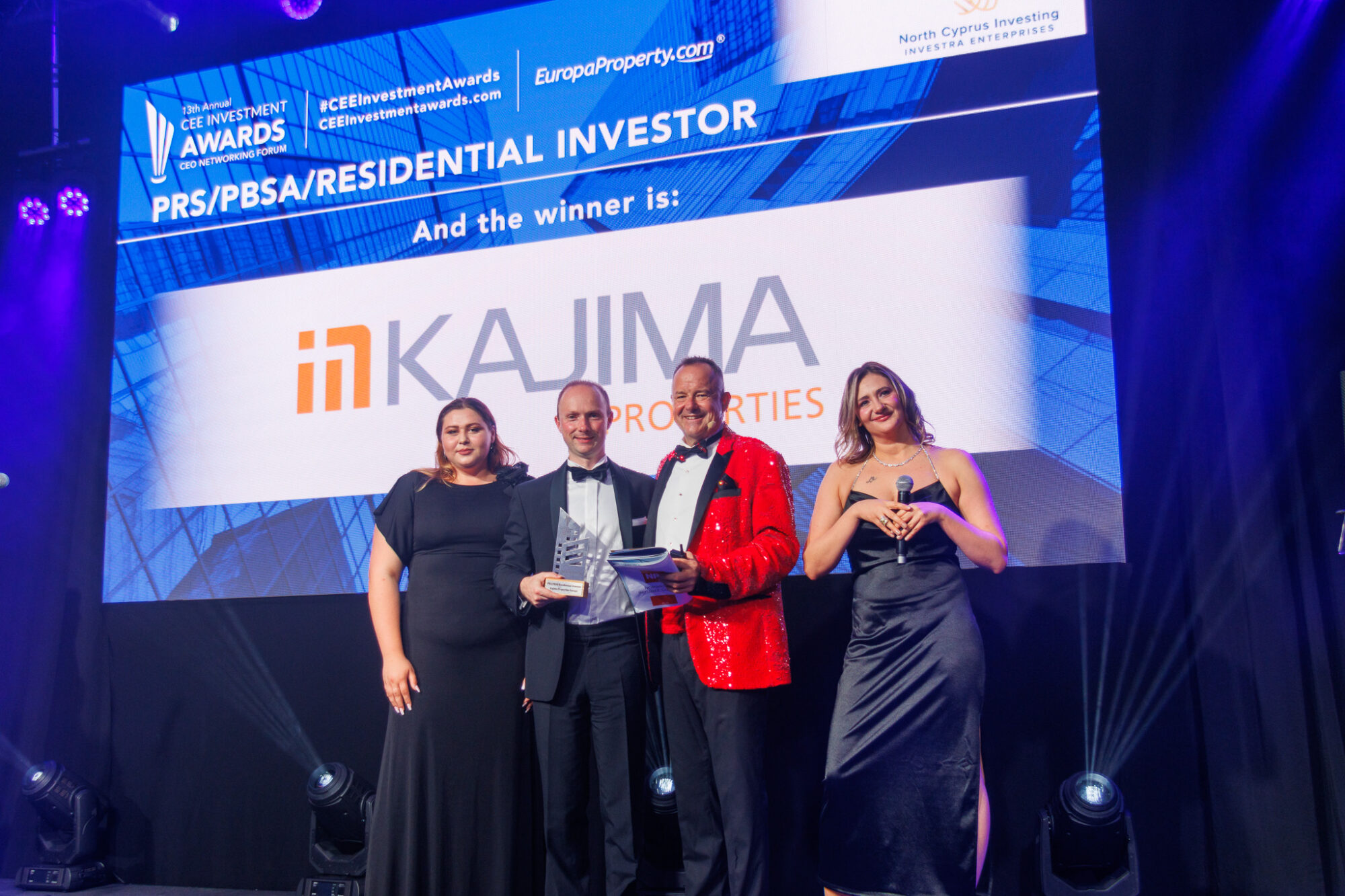 Kajima Properties
Sponsored by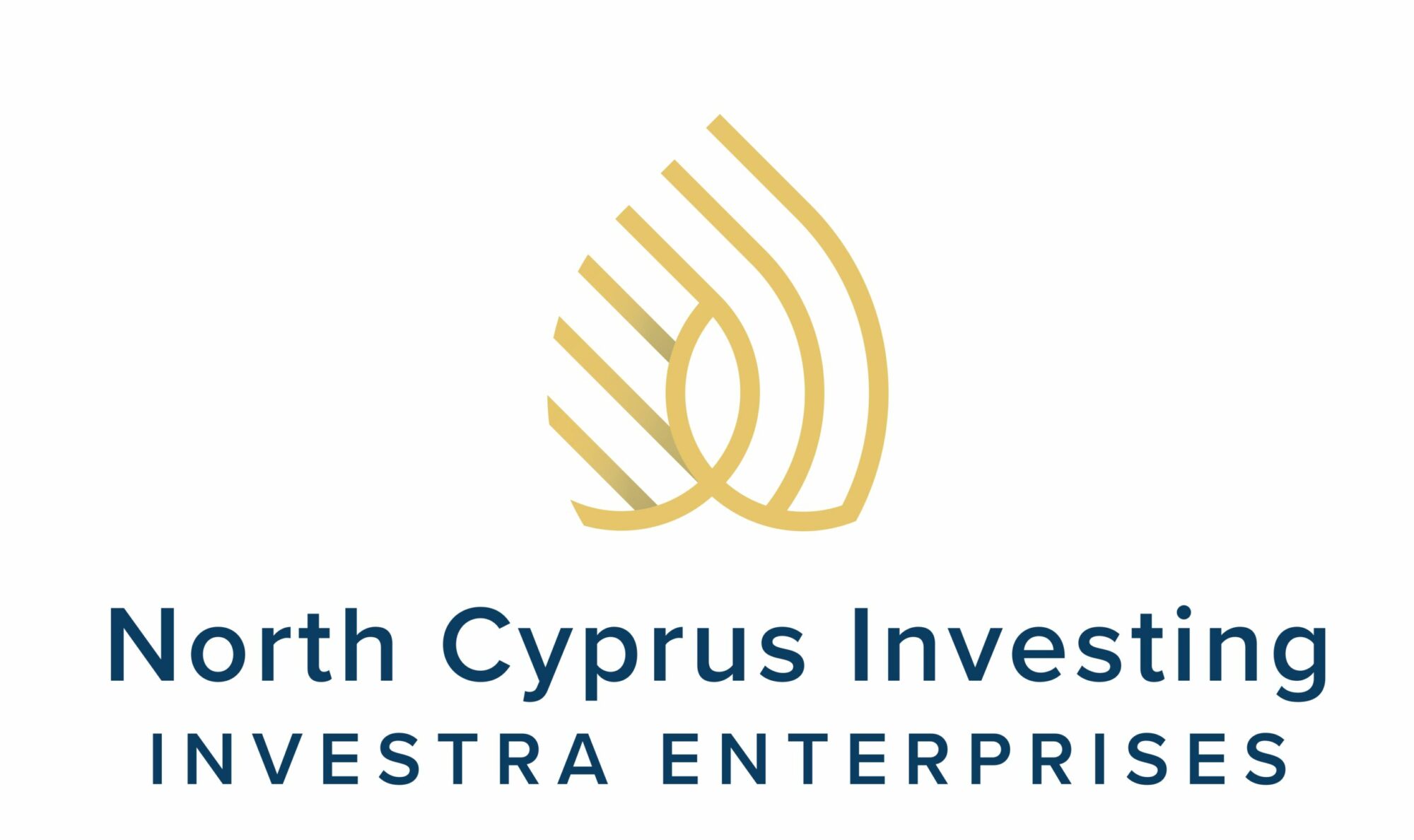 Kajima is one of the oldest development companies in Japan, founded in 1840, and is now a global investor and developer covering all sectors of real estate. Kajima has been an investor in Poland and the CEE for over a decade, focusing on a diverse range of sectors including Logistics, Student Housing, Renewable Energy and PRS.
Category:

Office Investor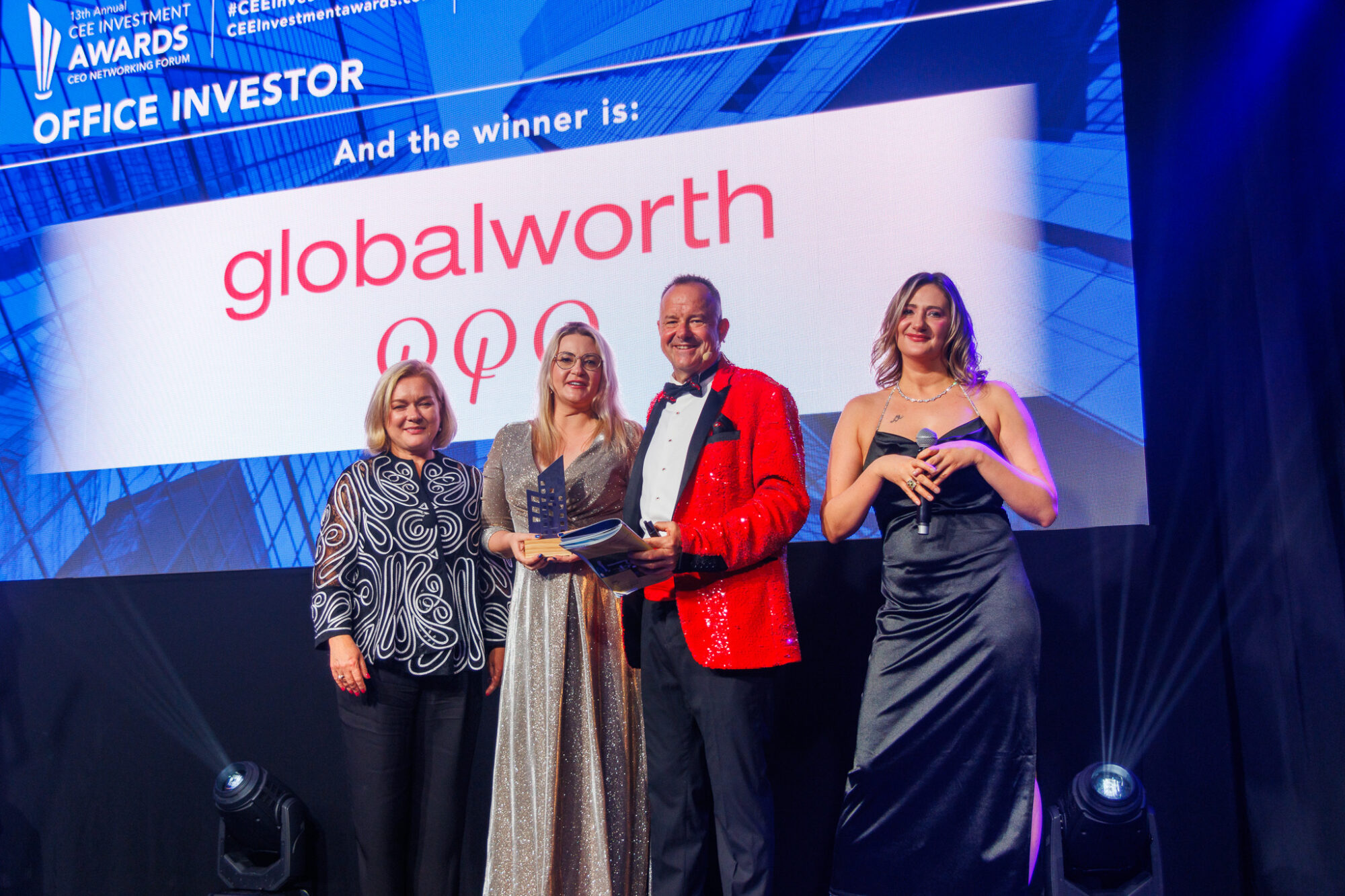 Globalworth
By finalising the sale of the Warta Tower office building Globalworth has achieved another important goal in its strategy. The core of Globalworth's operations is to offer modern office space in buildings that stand out in a competitive environment with the highest quality workspace on offer. One important positive point to make is that the sale was for a higher figure than the book value and improvement of the parameters of the portfolio of properties remaining in the Globalworth Group.
Category:

Retail Investor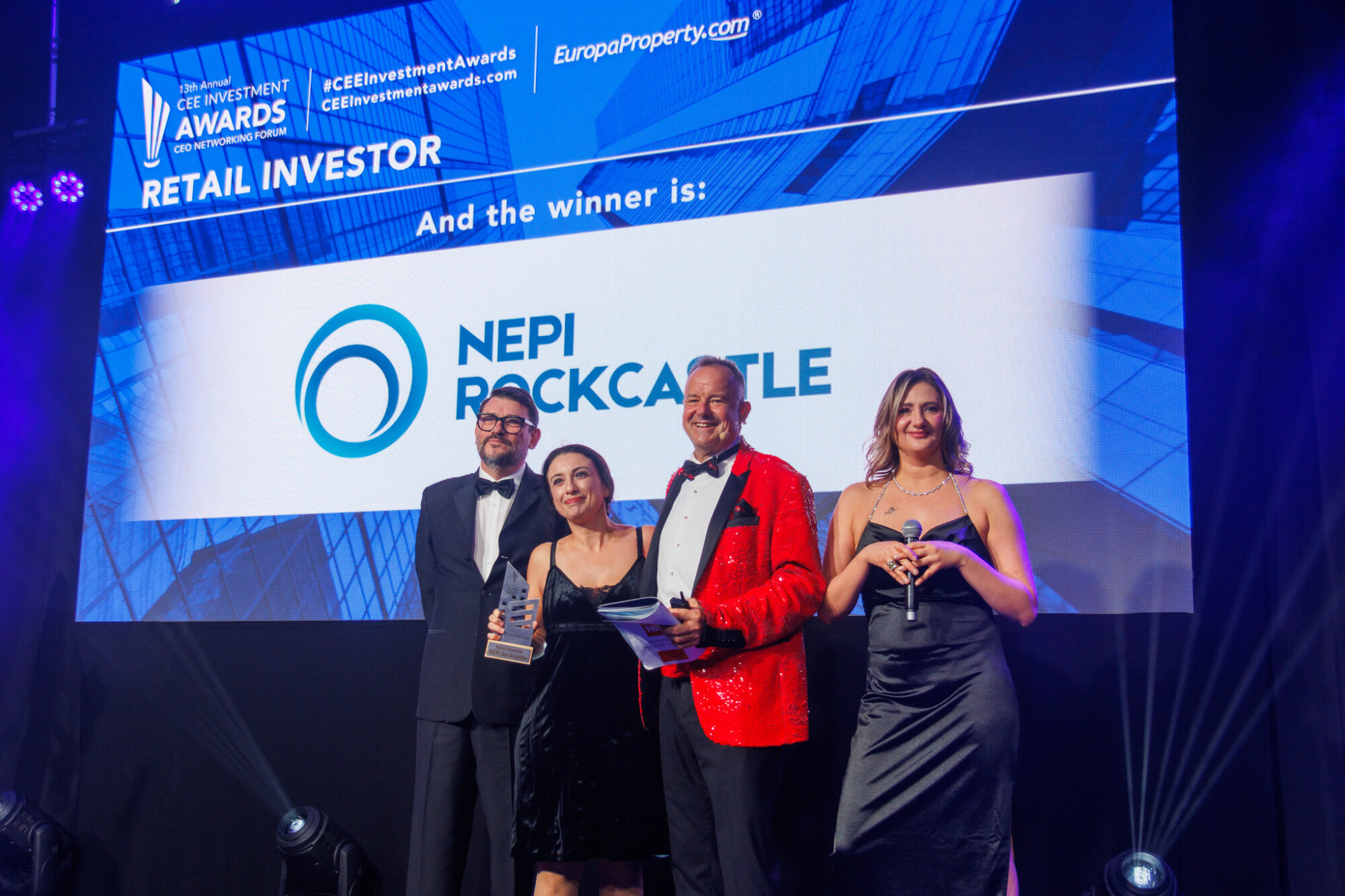 NEPI Rockcastle
NEPI Rockcastle is Europe's third largest listed retail real estate company by market capitalisation and portfolio value, which was €6.8 billion on 30 June 2023. It is also the largest listed owner, developer and manager of shopping centres in Central and Eastern Europe, owning over 2.2 million sqm GLA of high-quality modern retail property across nine countries: Romania, Poland, Slovakia, Bulgaria, Hungary, Croatia, the Czech Republic, Serbia and Lithuania.
Category:

Warehouse Investor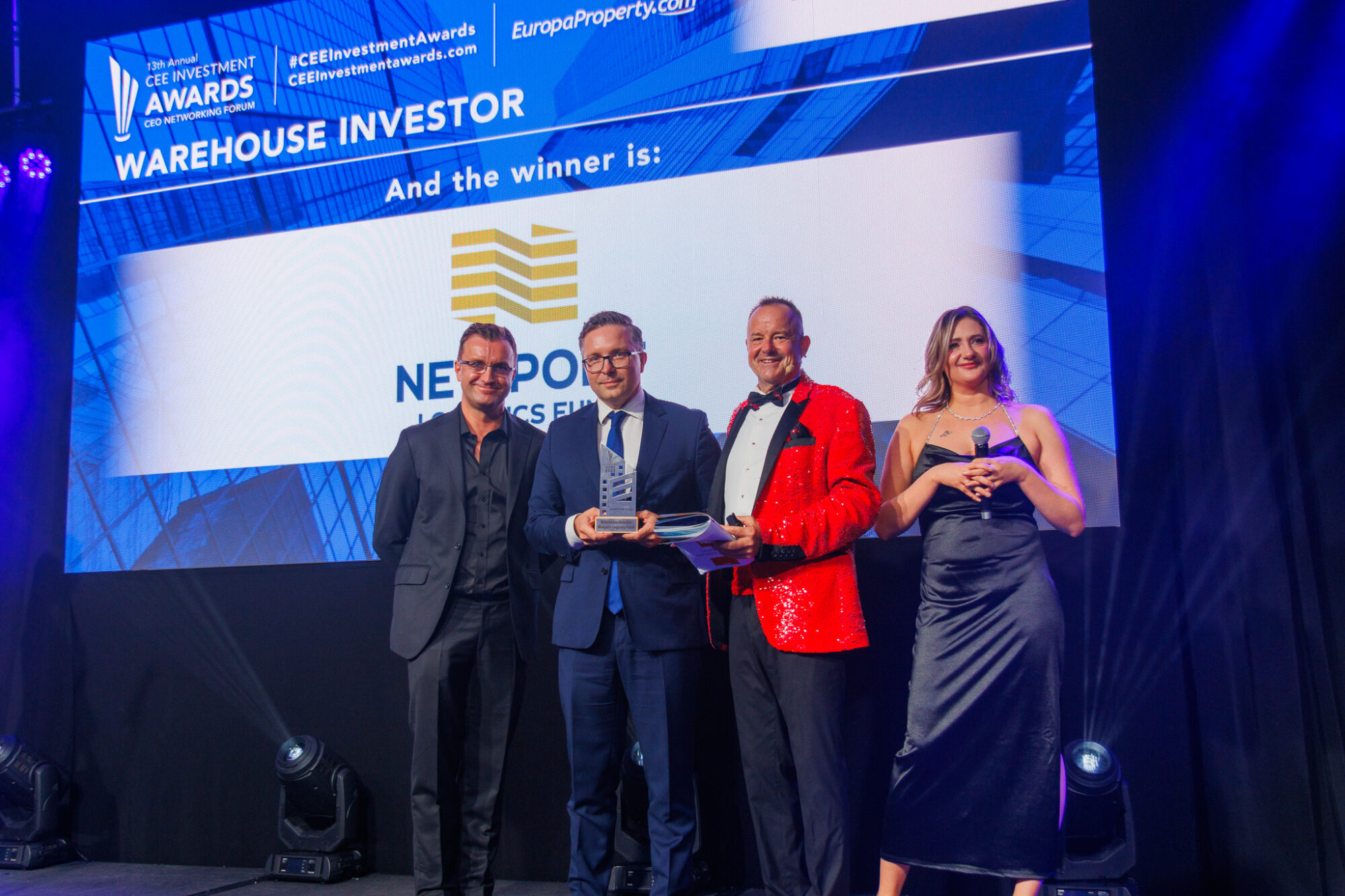 Newport Logistics Fund
Sponsored by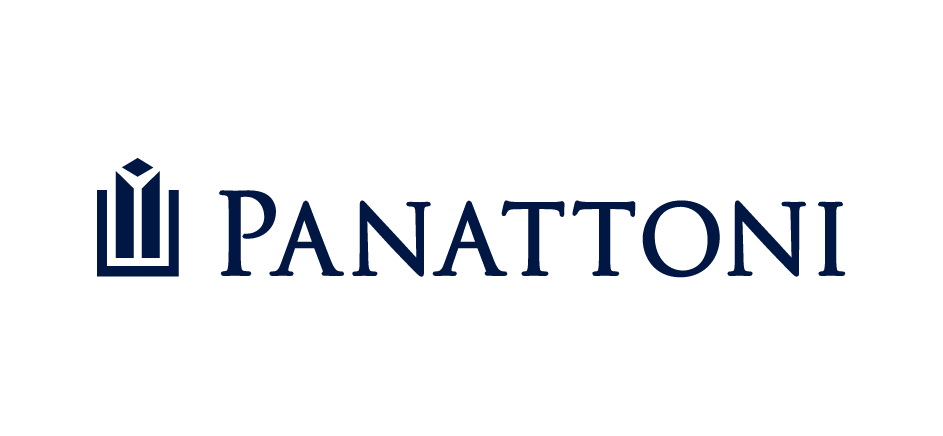 Newport Logistics Fund focuses on investing in the full implementation of high-quality logistics projects. The facilities are located in strategic locations with good access to infrastructure. Thus, Newport allows its investors to participate in the dynamically developing warehouse real estate market. Newport Logistics Fund finances the full investment cycle of industrial logistics properties, funding the construction and commercialization of Grade-A developments across the EU.
Category:

Investment Asset Management Firm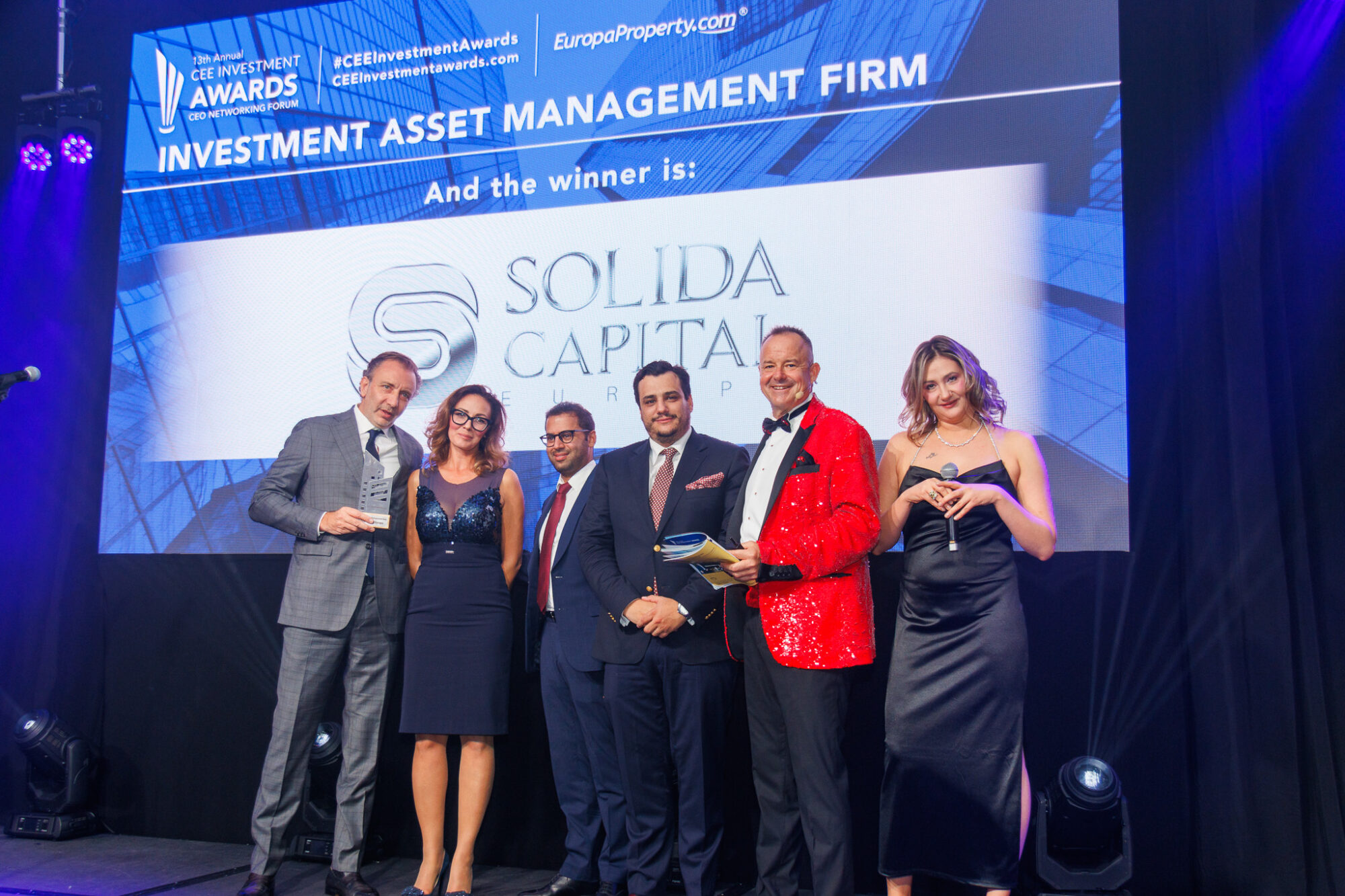 Solida Capital Europe
A real estate investment and development company covering the Central and Eastern European Real Estate market and is a fully owned subsidiary of Solida Capital. It is focused on sourcing and executing real estate development projects, primarily residential but also alternative asset classes, such as student housing.
Category:

Joint Venture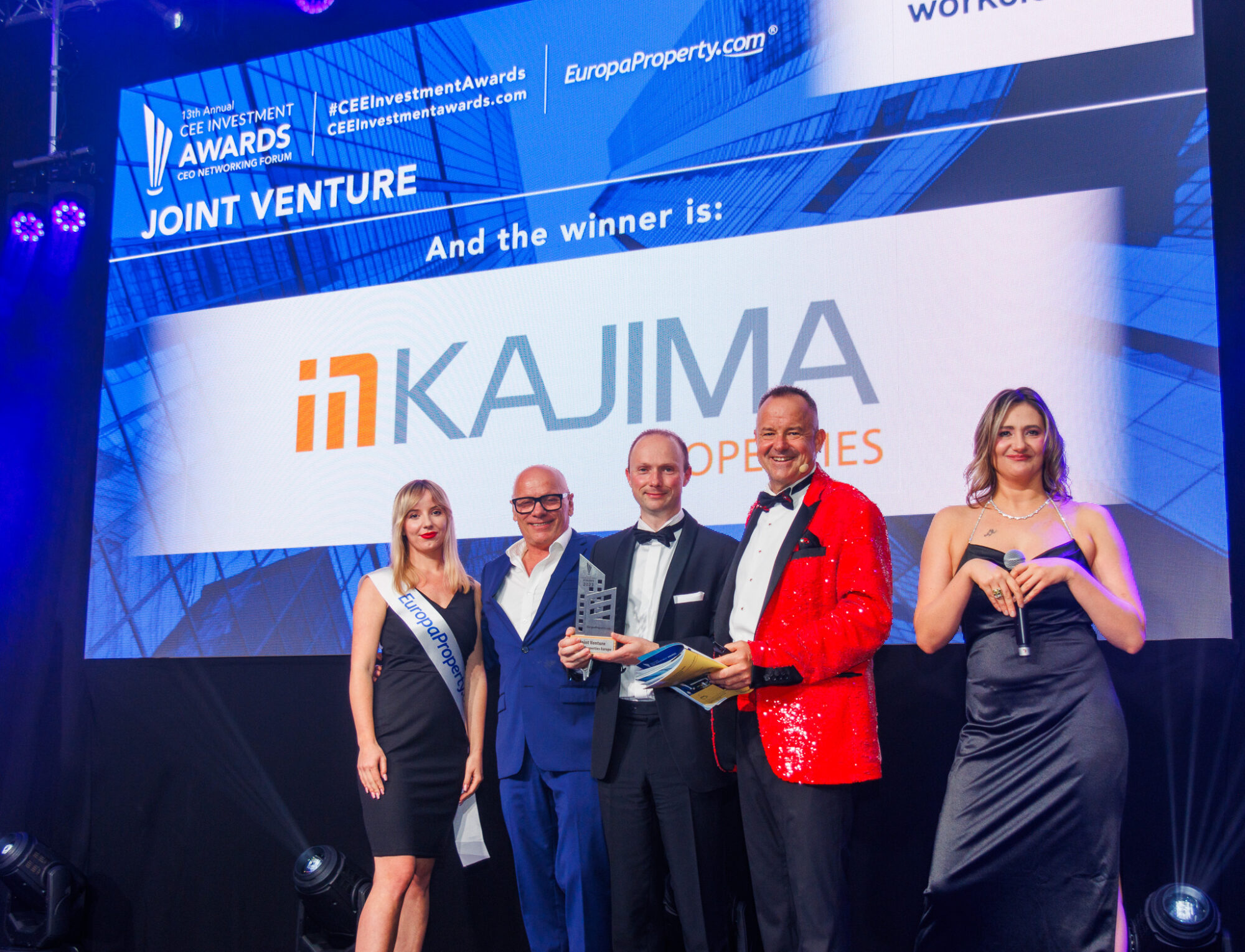 Kajima Properties
Sponsored by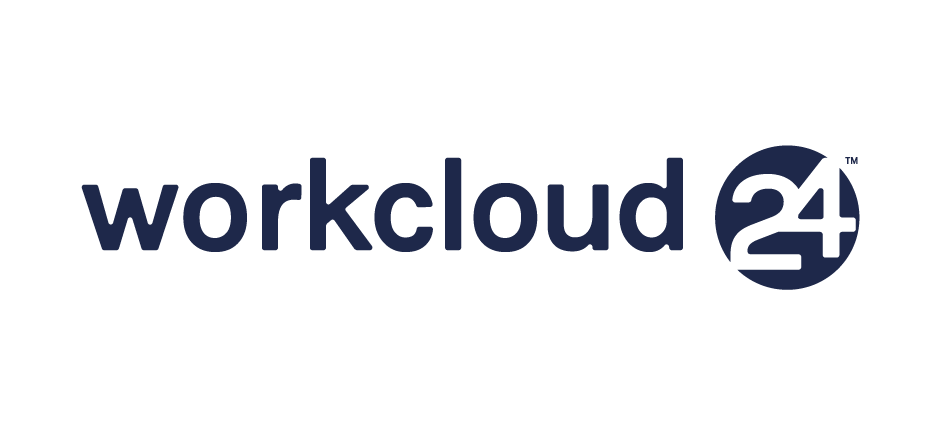 Kajima is one of the oldest development companies in Japan, founded in 1840, and is now a global investor and developer covering all sectors of real estate. Kajima has been an investor in Poland and the CEE for over a decade, focusing on a diverse range of sectors including Logistics, Student Housing, Renewable Energy and PRS.
Category:

CORE +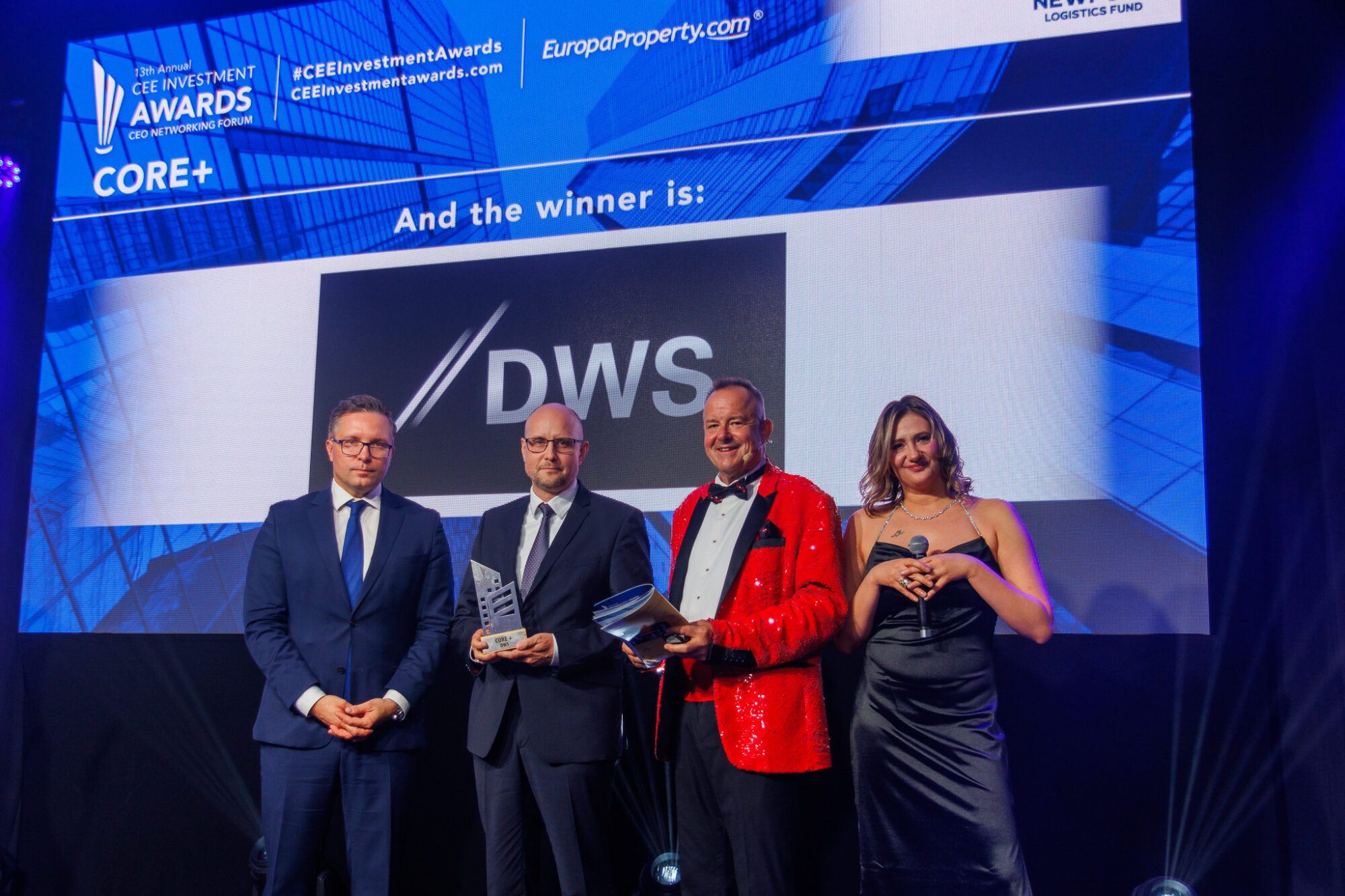 DWS
Sponsored by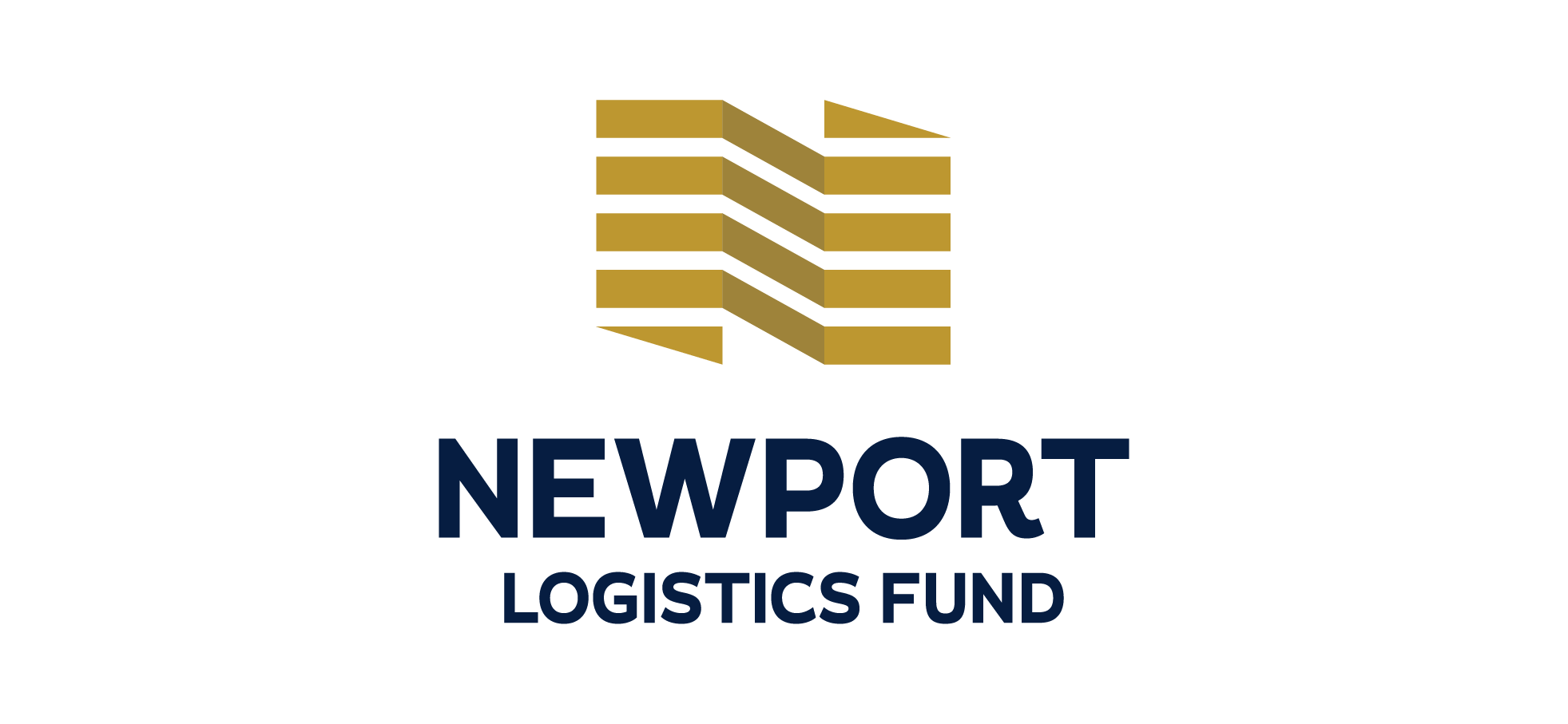 DWS Group with €859 billion of assets under management aspires to be one of the world's leading asset managers. Building on more than 60 years of experience, it has a reputation for excellence in Germany, Europe, the Americas and Asia. DWS is recognized by clients globally as a trusted source for integrated investment solutions, stability and innovation across a full spectrum of investment disciplines.
Category:

CORE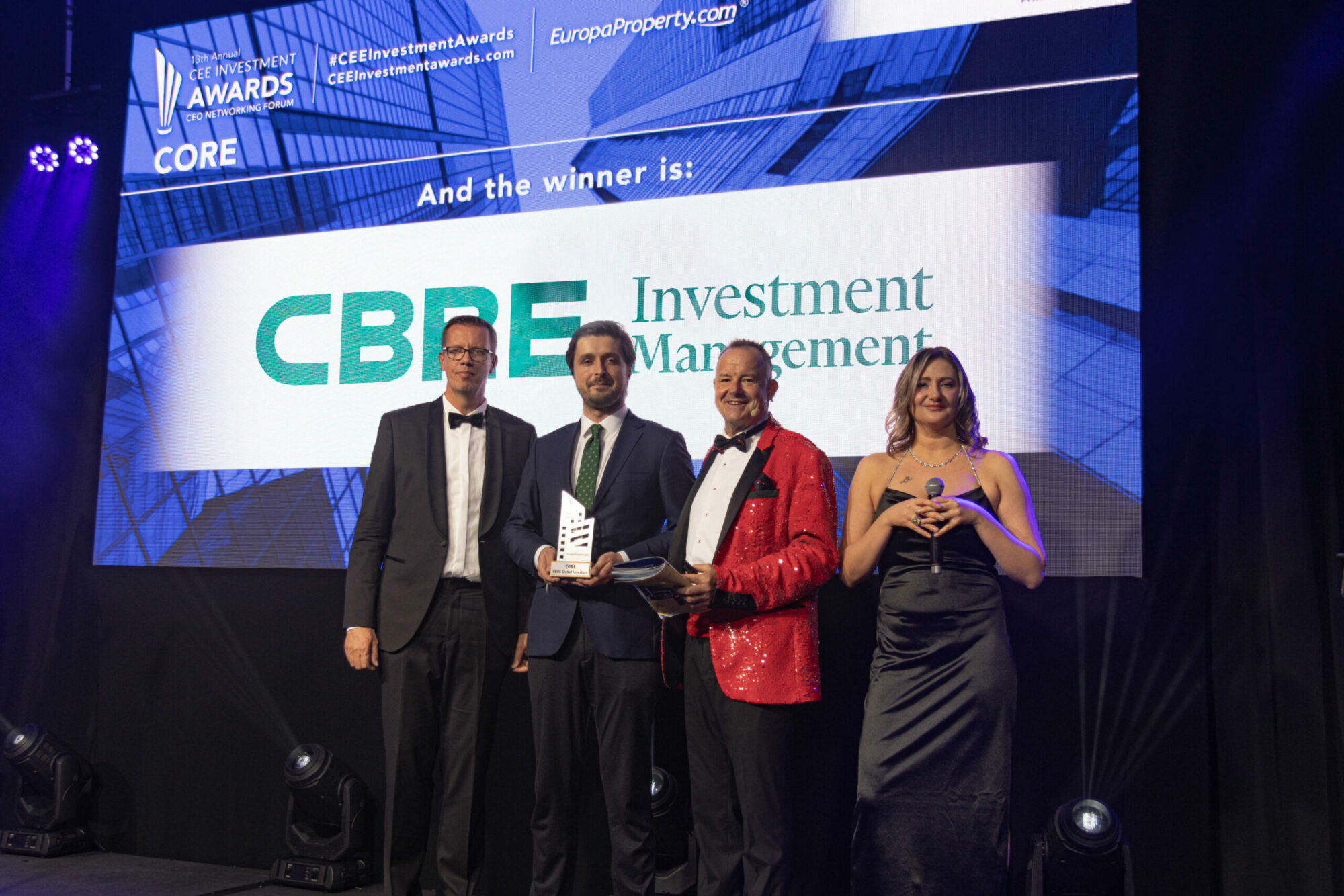 CBRE Investment Management
Sponsored by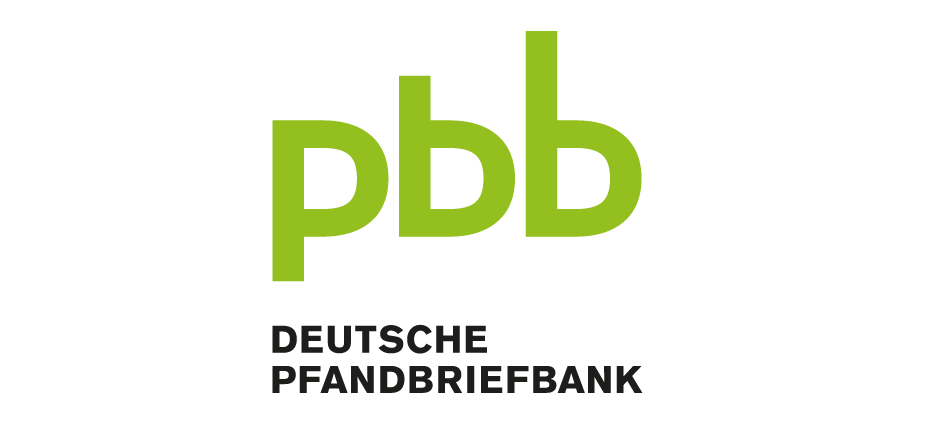 CBRE Investment Management seeks to deliver sustainable investment solutions across real asset categories, geographies, risk profiles and execution formats so that its clients, people and communities thrive. One of the world's leading real assets investment managers, its team is responsible for more than $147.6 billion of assets under management.
Category:

Rising Star Award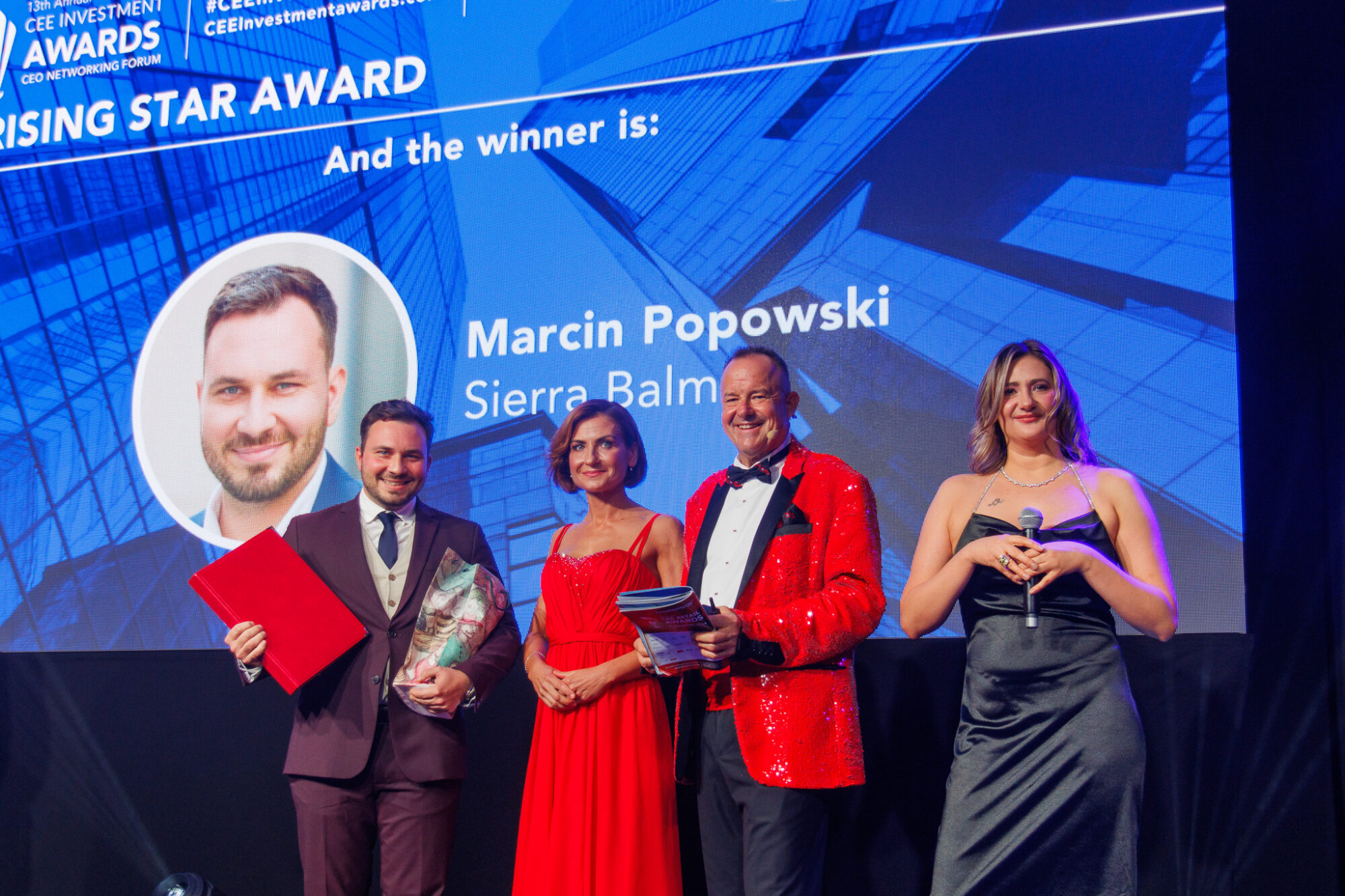 Marcin Popowski – Sierra Balmain
Sponsored by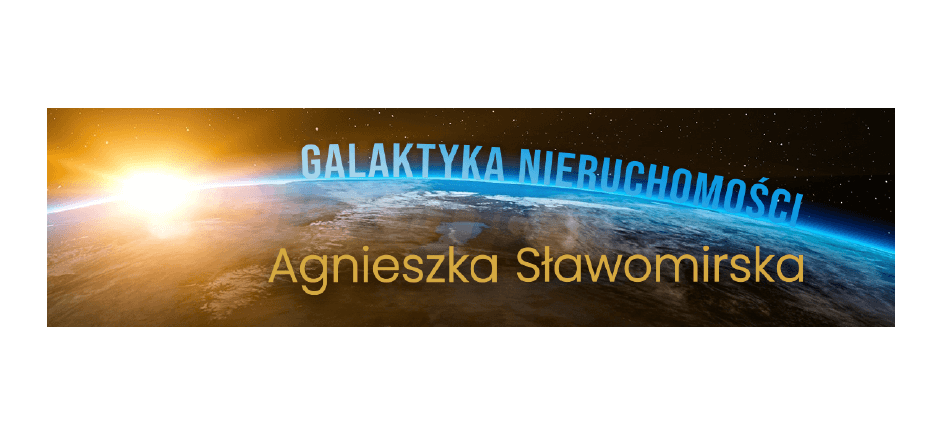 Marcin joined Sierra Balmain 8 years ago through an internship scheme in London and has grown into an investment manager role after moving to the Warsaw office. Throughout his career, he has covered the areas of underwriting, due diligence, transaction (both acquisition and sales processes), asset management, lease negotiations, financing and strategic business planning. He has independently managed a c.€100 million loan from business planning to a successful workout, through to the wind-down of the SPV, successfully building a new service for the clients of the company. He has subsequently run a further €60 million workout and has a further €60 million + in progress.
Category:

Professional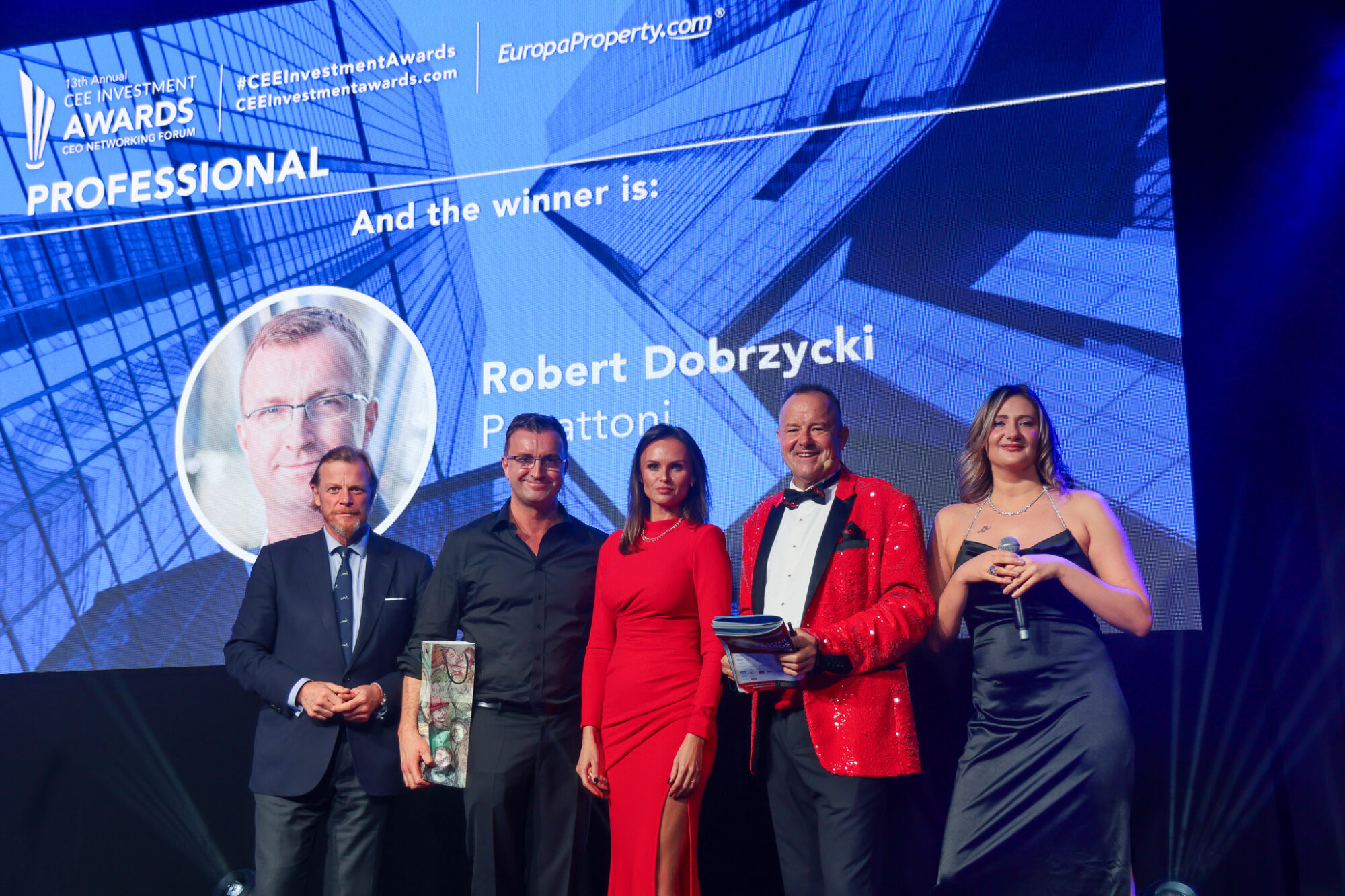 Robert Dobrzycki – Panattoni
Last year, Robert-managed Panattoni surpassed 20 million sqm of industrial space delivered in Europe. The company delivered from January 2020 to December 2022 over 8 million sqm. In Poland, the developer has already completed 14 million sqm, covering almost half of the domestic volume. Panattoni sold Wrocław Campus, a 185,000 sqm Logistisc Park to P3 Logistics Parks. It was the biggest transaction in the CEE industrial real estate market this year. In recent months the company has obtained BREEAM certification at the Outstanding level for two developments, which are currently the only industrial facilities in Poland certified at this level. The company is consistently developing its "Go Earthwise with Panattoni" strategy and aims to exceed 10 million sqm of environmentally certified space in Poland.