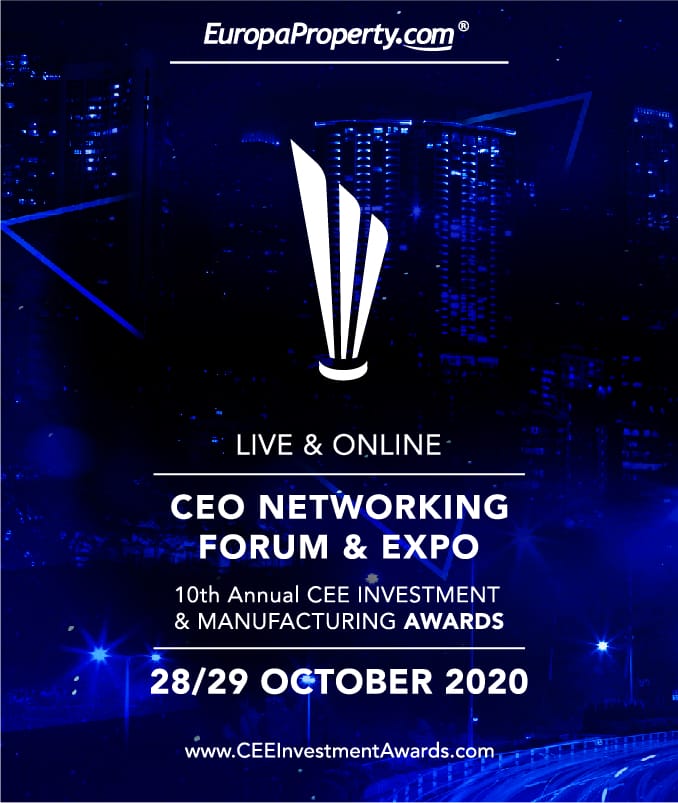 Recognizing the importance of Central Europe's investment and development markets EuropaProperty was proud to host the 10th annual EuropaProperty CEE Investment & Manufacturing Awards ONLINE. The live event was simultaneously broadcast using the latest digital technology via the Zoom and YouTube platforms. Guaranteeing that the show must go on, and the top-performing companies from the region could still be recognised for their phenomenal achievements in commercial real estate.
Welcome to the brave new world of ONLINE events.
"We at EuropaProperty have become pioneers as well as digital innovators in the field of online events. Like many of our partners, clients and friends we have had to adapt our business model quickly to help in these challenging times. So, I'm very pleased that we have now established ourselves as the number one digital awards event organisers, and have delivered the region's very first CEE Investment and Manufacturing Awards Gala ONLINE," commented event organiser and publisher of EuropaProperty, Craig Smith.
Before this current crisis investment into CEE was registering substantial increases, and expectations were that investment volumes would reach and exceed previous record volumes, with all of CEE expected to perform strongly. However, while the impact of the coronavirus pandemic on the real economy has been dramatic, market experts are cautiously optimistic that transaction activity can resume.
In terms of asset classes, industrial, warehouse and logistics have been the clear winners this year. The market is also witnessing a diversification of portfolios as investment companies look to secure their funds into sectors more insulated from the crisis. Across all asset classes, a flight to core and quality can be seen with value-add investments being the first to show repricing and discounts.
The 2020 winners reflected these trends. With business strong, this year has seen record investment into the warehouse sector. This was highlighted by the evening's biggest winners Panattoni Europe. The industrial developer walked away with awards in the development and investment categories. Highlighting the company's continued top performance in all aspects of industrial and logistics development.
WING was also a clear investment winner on the night and was recognised by the jury for its growing presence and multi-platform strategy in the region. The company was awarded Office Investor as well as picking up Professional of the Year for their CEO Noah M. Steinberg. The company was also recognised for its take-over of Echo Investment, with a controlling share, in the M&A Deal of the Year category.
Highlighting what shrewd regional business that takeover was, Echo Investment in-turn walked away with the Residential and Office Developer awards, and the Refurbished Project of the Year for their highly popular, mixed-use development in the centre of Warsaw, the Warsaw Brewery.
Big investment winners included Savills Investment Management, which won in the Investment Deal €20-€50 category, acquiring a warehouse from Panattoni, and also walked away with the Investment Asset Management Firm and Warehouse Investor of the Year awards. Griffin Real Estate was awarded for its multi-disciplinary investment platform and walked away with the Opportunistic Investor of the Year award. Globalworth won in the Core Investor category and M7 Real Estate was awarded as Value-add Investor.
In the Investment Deal €50-€100 million category GLL Real Estate won for their recent deal in Poland acquiring a last-mile logistics portfolio. In the Investment Deal €100 million-plus category Panattoni was awarded for selling five of its logistics parks to an Asian investor.
Another project winner highlighting the new development trends on the market was White Star Real Estate's hugely popular and spectacular mixed-use project Elektrownia Powiśle, which won the Retail Project of the Year award.
The city of Lodz walked away with the coveted City of the Year award. The city was recognised as one of Poland's best performing secondary cities. The city was also recognised for its ambitious face-changing developments. In this way, the developer Master Management Group won the Regional Office Project of the Year for the newly opened Hi Piotrkowska project in the heart of the city.
Regional, multi-disciplined developer, S+B Gruppe One won the Future Project of the Year award for the soon to be opened Widok Tower in the centre of Warsaw. Regional industrial developer Panattoni Europe was awarded Warehouse Developer.
Other developers recognised on the night included Echo Investment, which won the Residential and Office Developer of the Year awards. Ghelamco Poland won Office Project of the Year for The Warsaw Hub and Residential Project of the Year for Foksal 13/15. Panattoni Europe won the Warehouse Project of the Year for Panattoni Amazon Łódź.
Many industry leaders and associated companies from the real estate industry were awarded on the night. Once again Dentons walked away with the Law Firm of the Year award. pbb Deutsche Pfandbriefbank won Bank of the Year. Adecco Group received the Professional Service Provider award. Arcadis were the winners of the Project Management award, and New Work Offices walked away with the Serviced Offices Provider award.
JLL once again continued to take a firm hold of the agency side of the business and collected the Corporate Agency of the Year award. TPA once again dominated the Financial & Tax Adviser category. Kajima won Construction Firm of the Year. BNP Paribas' Malgorzata Sęk beat the competition to win the Property Manager of the Year, and General Property was awarded Facility Management Firm of the Year.
In the Manufacturing Awards, Raben Logistics won the Logistics Services Award. Manufacturer of the Year went to Polaris. Krzysztof Skowroński from NORMA Group walked away with the Plant Manager of the Year and Rockwell Automation won in the Robotics Automation category. In the M&A Awards, Drooms won the M&A Professional Service Provider. Liberty GTS was awarded Insurance Firm and PwC won in the M&A Advisory category.
EuropaProperty's esteemed panel of highly-respected business leaders from around region judged the nominations for the awards categories on their merit and positive impact on the market. World-renowned audit firm EY monitored the scoring and voting process.
The awards were preceded by two-days of online discussion panels covering investment and finance, the warehouse, logistics and e-commerce sectors as well as the manufacturing sector. Panellists agreed that this is not a financial crisis but a health one and therefore it is having a different impact on the real estate investment and development industry. With some sectors having a rougher time than others. In the manufacturing sector supply chains are of increased importance with companies looking to near-shore their production closer to consumption areas. Also, the rise of automation and robotics is increasing and is bringing new challenges and opportunities to the industry in the region.
The coronavirus pandemic is putting all businesses through unprecedented challenges. It has had a severe impact on our lives, our business and society at large. Today we are faced with the enormous challenge to recover from the impact of the pandemic. So now more than ever the importance of promoting and supporting the region as an attractive and safe investment destination is paramount. In this way, the CEE Investment and Manufacturing Awards recognised and appreciated those who have remained faithful to their core values in the face of the crisis and unfavourable market situation.
Winners
Category:

M&A Professional Service Provider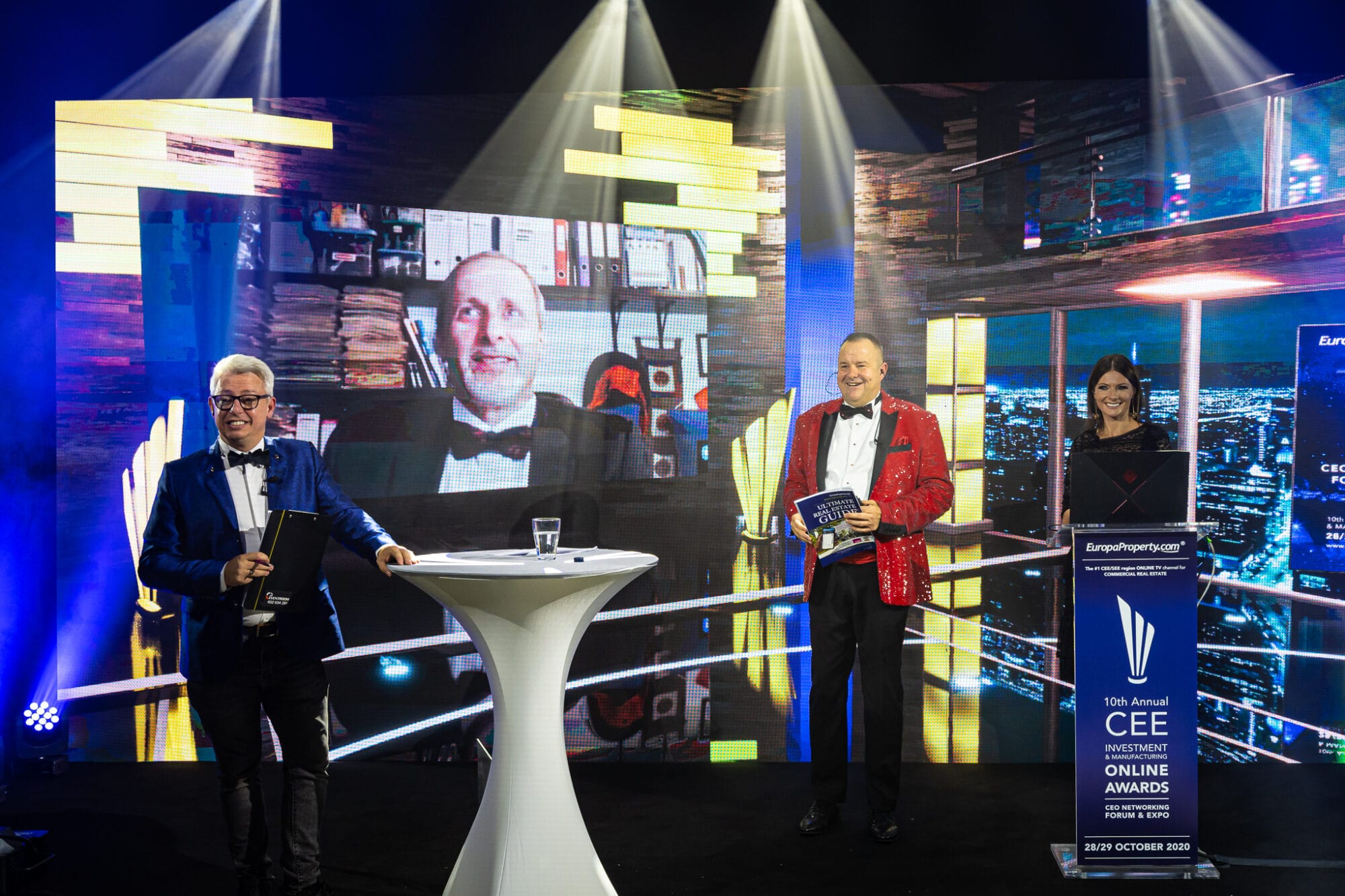 DROOMS
Drooms, Europe's leading provider of virtual data rooms, gives companies controlled access to confidential corporate data across company boundaries and specialises in customised solutions across the entire value-added chain. In addition to securely handling confidential business processes such as commercial real estate sales, mergers & acquisitions and NPL transactions via Drooms TRANSACTION, Drooms PORTFOLIO maps all stages across the entire Lifecycle Asset Management process on a single platform. Currently, more than 25,000 companies across the world use Drooms.
Category:

M&A Insurance Firm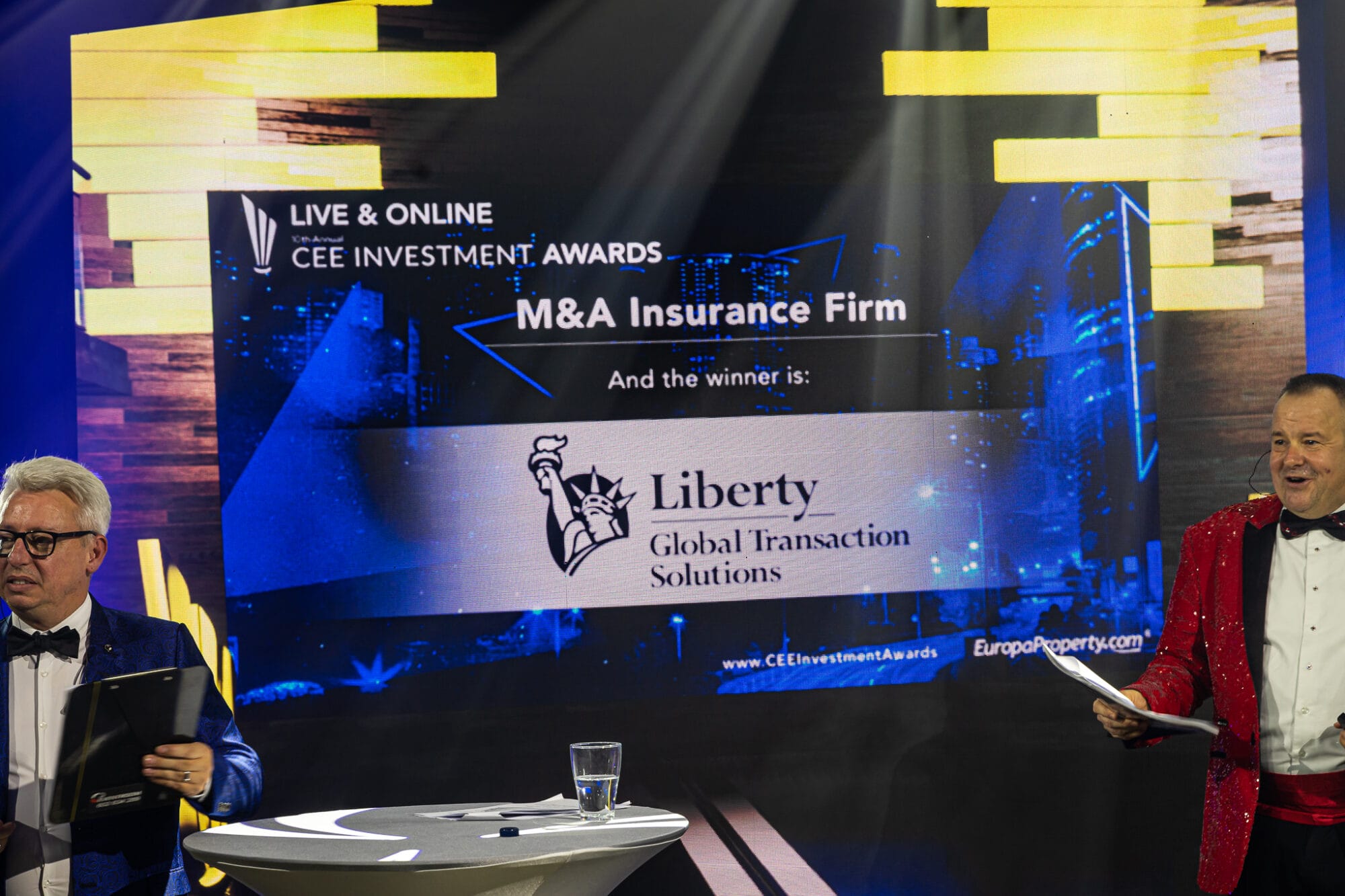 Liberty GTS
Liberty GTS is a market-leading global provider of innovative insurance solutions for complex transactional risks and has been providing M&A related insurance products since 2011. In September 2018, Liberty brought together its existing warranty and indemnity/ representations and warranties, tax, and contingent risk insurance teams from across the Ironshore and Pembroke platforms to form Liberty Global Transaction Solutions, a global business unit within the Liberty Mutual group.
Category:

M&A Advisory Firm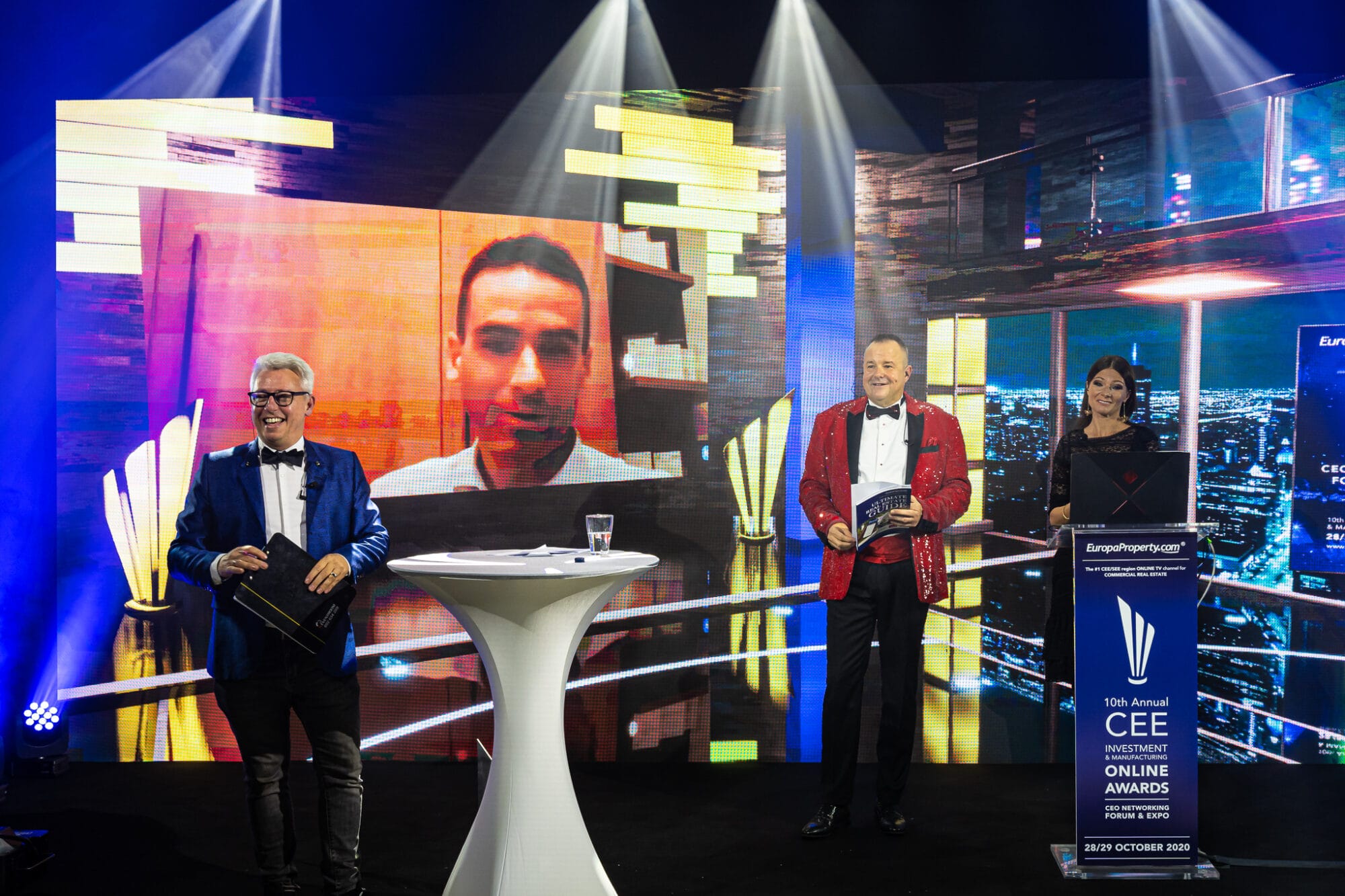 PwC
PwC's M&A team is further strengthening its excellent recognition as a top advisor for prestigious private equity funds arriving at 12 deals closed in 2019 and 2020. It has been part of major and some of the most successful consolidation plays in CEE today (e.g. fintech, packaging, cosmetics, renewable energy).
Category:

M&A Deal
WING becomes the main shareholder in Echo Investment
In December 2019, WING acquired a 100% stake in Lisala, which in turn owns a 56% stake in ECHO Investment, a company listed on the Warsaw Stock Exchange. Echo Investment is the largest Polish property development company and the only one with extensive experience across the entire range of residential, retail and office segments. In March 2020 WING acquired a further 10,04% shares of Echo. As a result, WING has increased its stake in Echo Investment to 66%. As the main shareholder, WING intends to keep the company listed on the WSE and continue its development in line with the current strategy.
Category:

Logistic Services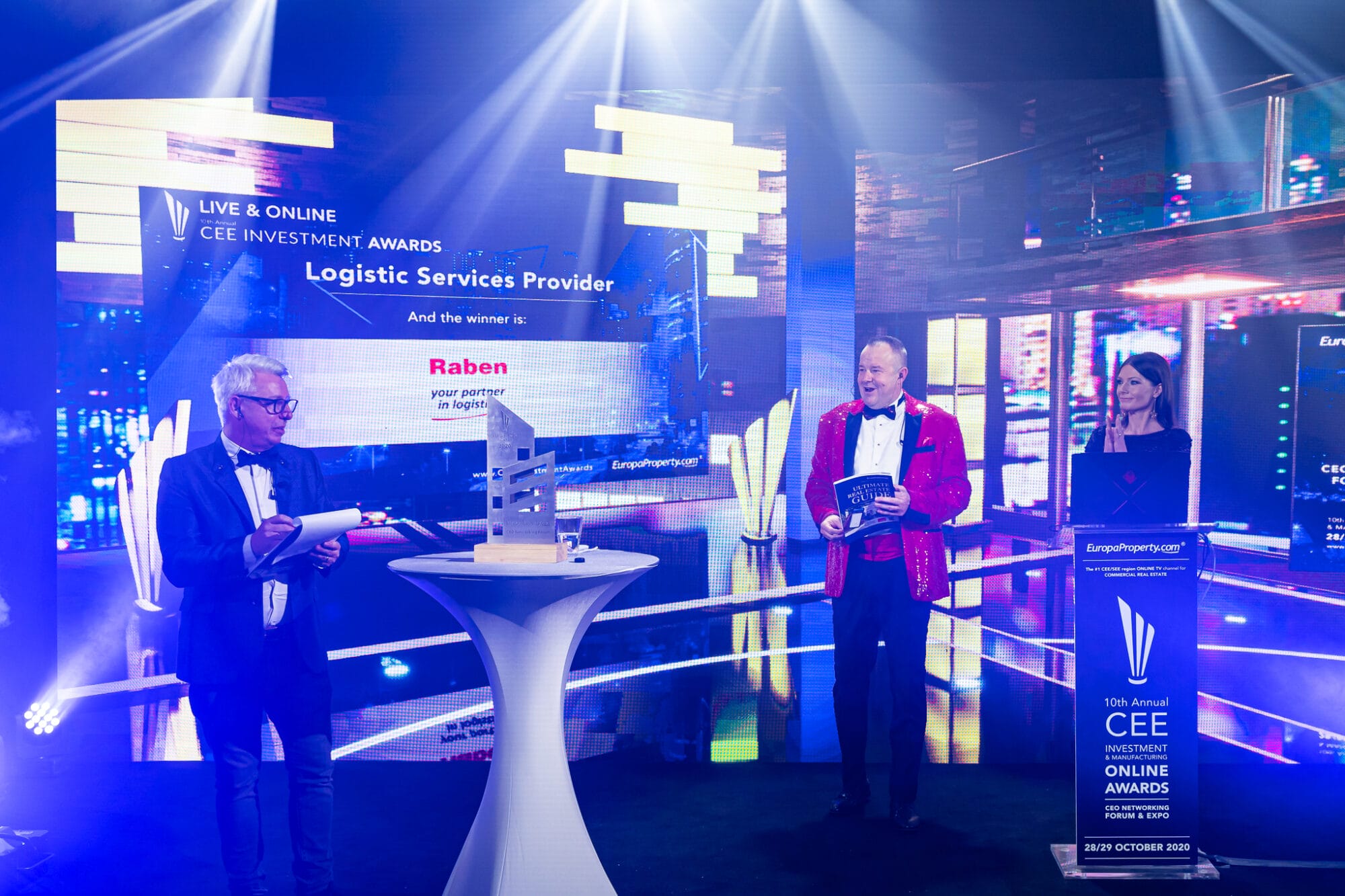 Raben Logistics Polska
Raben Logistics has a well-developed network of terminals in Poland and 30 years experience in the domestic market. Raben offers a wide range of logistics services adjusted to individual customer's needs from different industrial and service sectors. Raben renders the highest quality of services such as comprehensive contract logistics services including rent of warehousing space, value-added services like packing etc. e-commerce solutions, international & domestic transport services like Groupage, LTL and FTL, Sea & Air Freight Shipping.
Category:

Automation & Robotics Supplier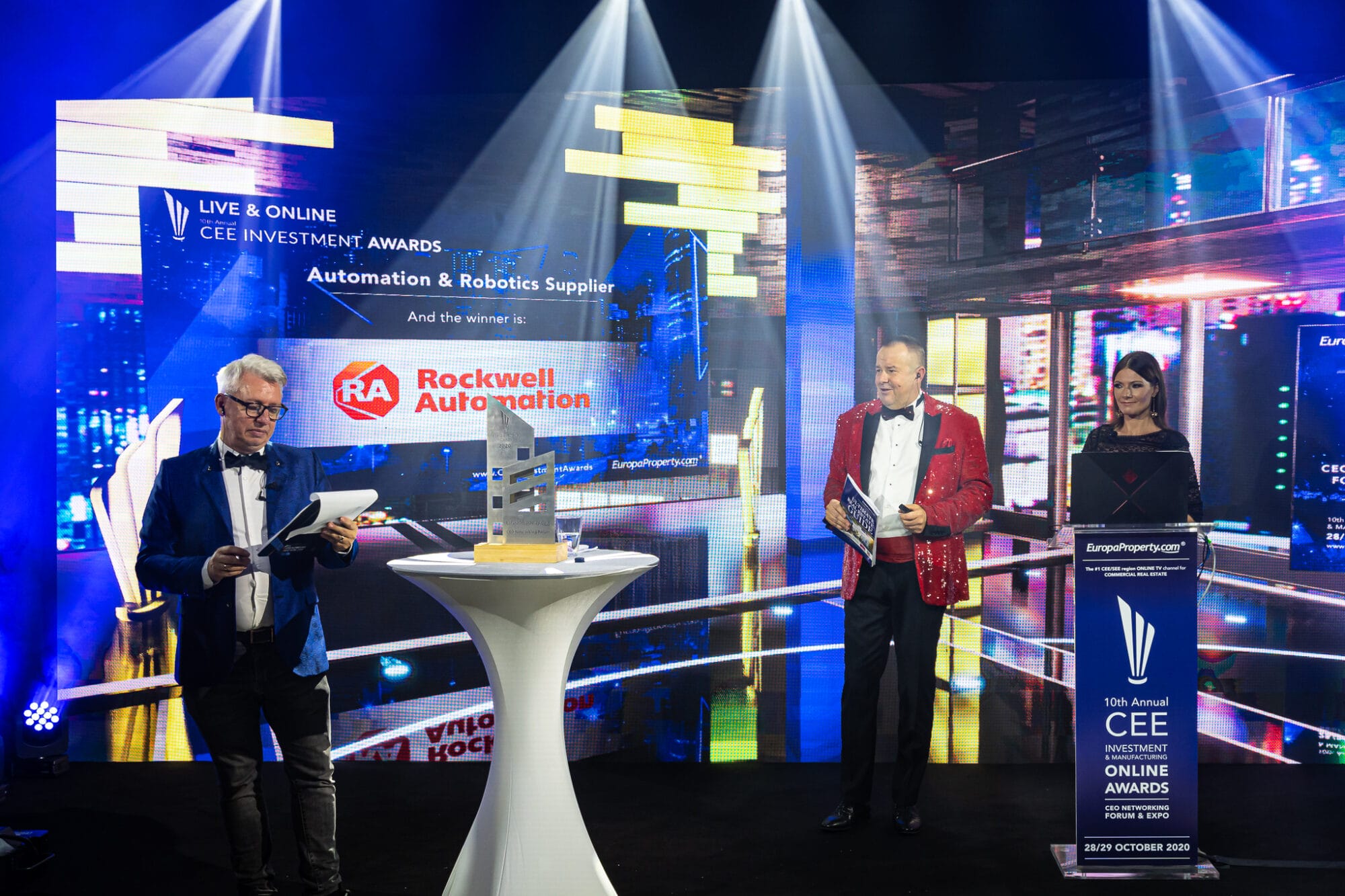 Rockwell Automation
Rockwell Automation, headquartered in Milwaukee, United States, with over 100 years of history is the world's largest industrial automation and IT company. It is present in over 80 countries around the world, employing over 22,000 people. Across the globe, its flagship Allen-Bradley® and Rockwell Software® product brands are recognized for excellence. The firm's keen focus on technology innovation, domain expertise, and integrity and corporate responsibility fuels its success.
Category:

Plant Manager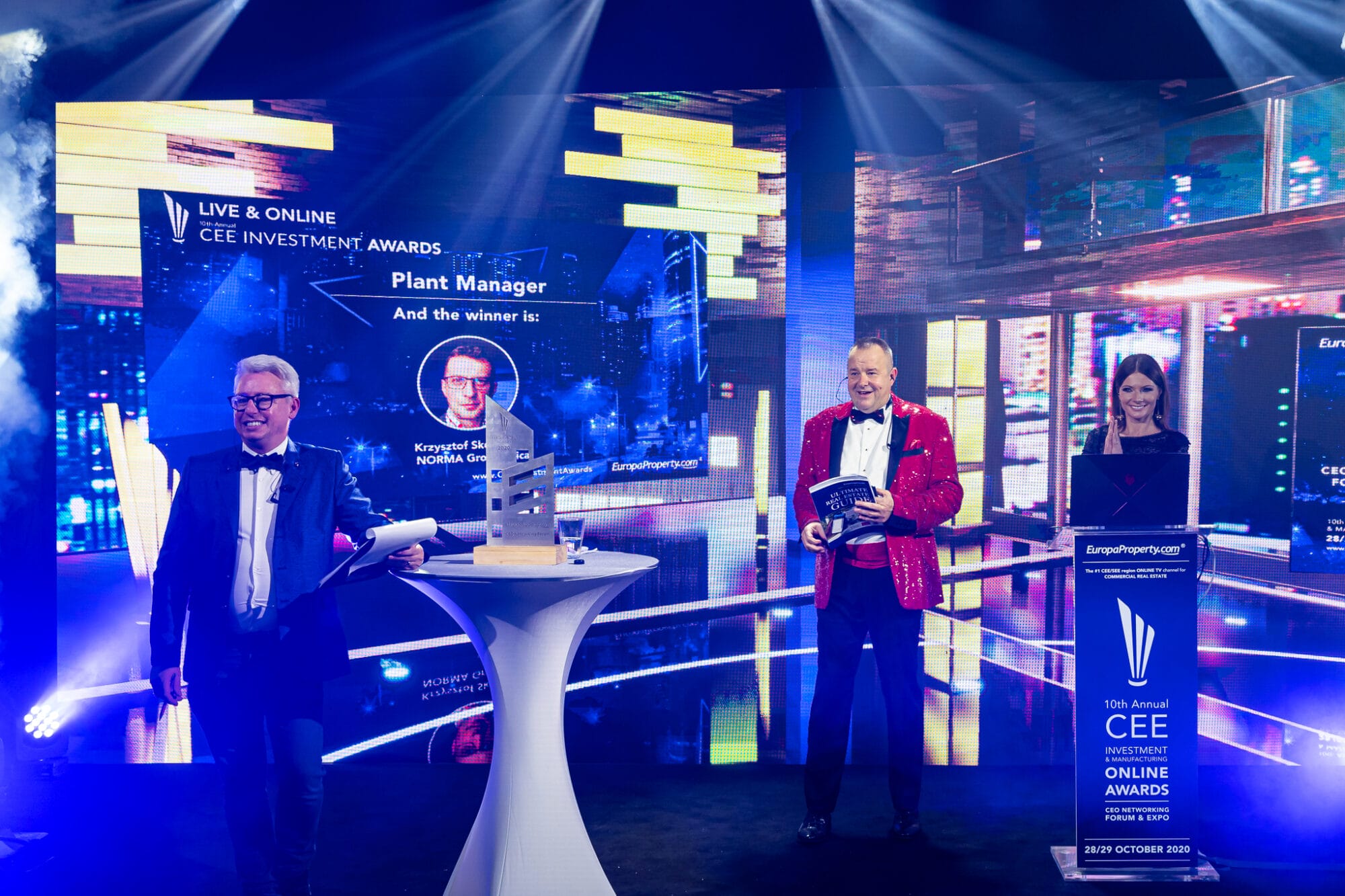 Krzysztof Skowroński - NORMA Group
Krzysztof Skowroński has been recognised as a real leader. A true professional, his ability to find the most suitable employees, arrange organizational structures and motivation techniques have helped increase the production process. His knowledge and experience in the management field, consistency and persistence in everyday work and gift of linking people together has enabled him to develop production plants effectively.
Category:

Manufacturer of the Year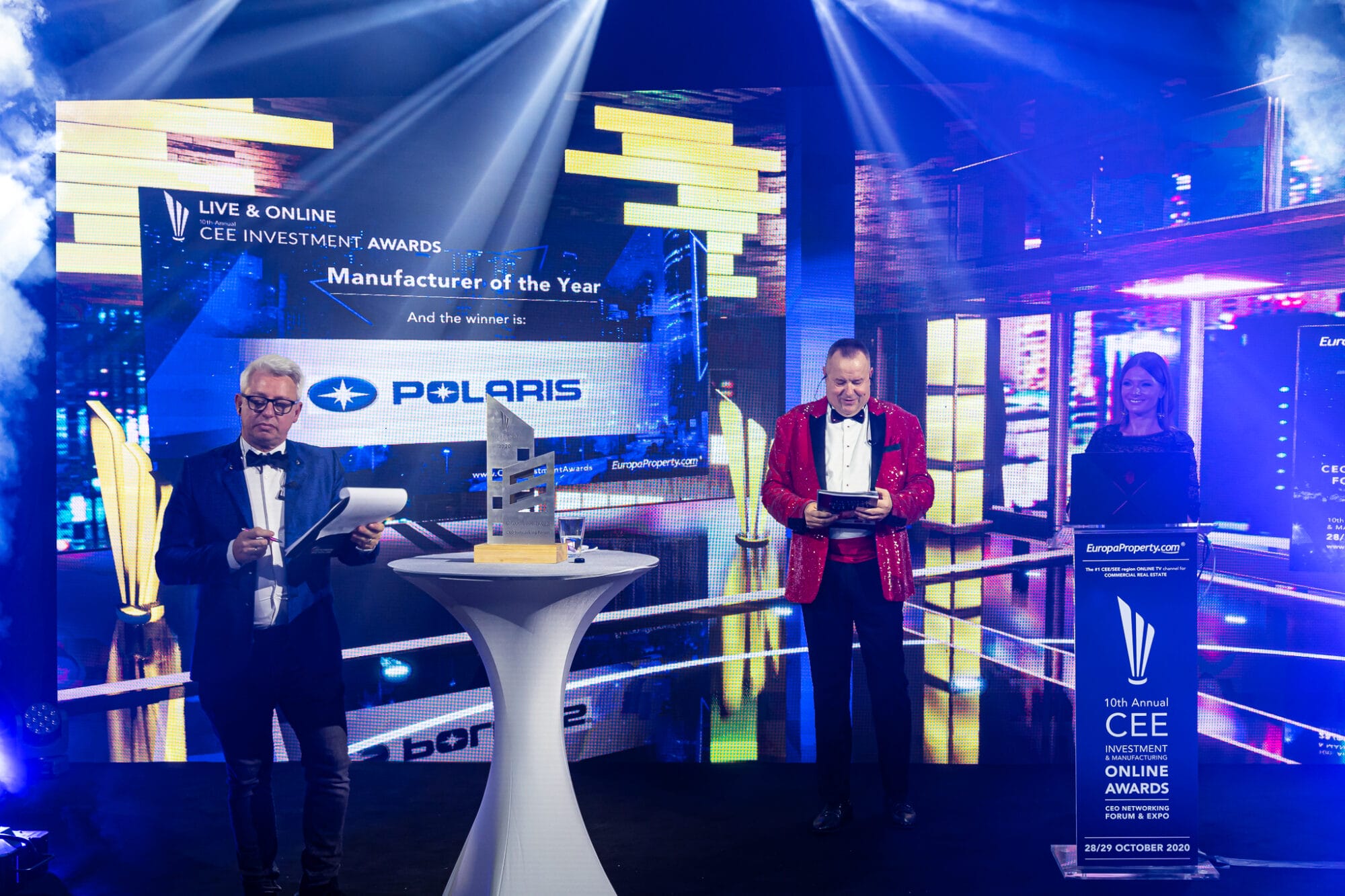 Polaris Poland
Since its founding in 1954, Polaris has been making high-quality, breakthrough products and broadening the view of Powersports. Whether it's launching the snowmobile industry, reinventing ATV categories year after year, developing the first purpose-built military vehicles, introducing a radical 3-wheel moto-roadster, or getting people to explore the outdoors by providing a network of ride and drive adventures.
Category:

City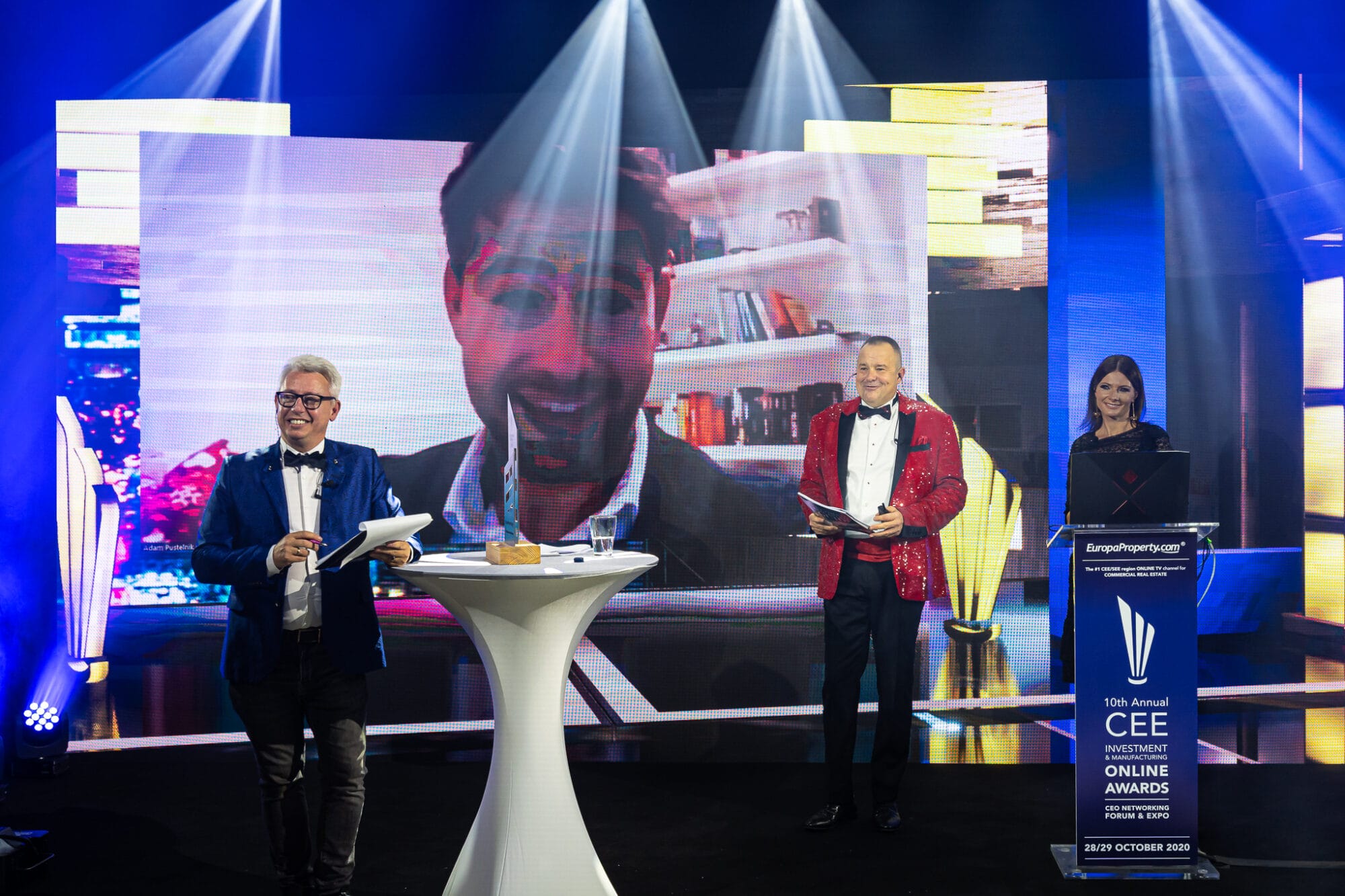 Łódź
Sponsored by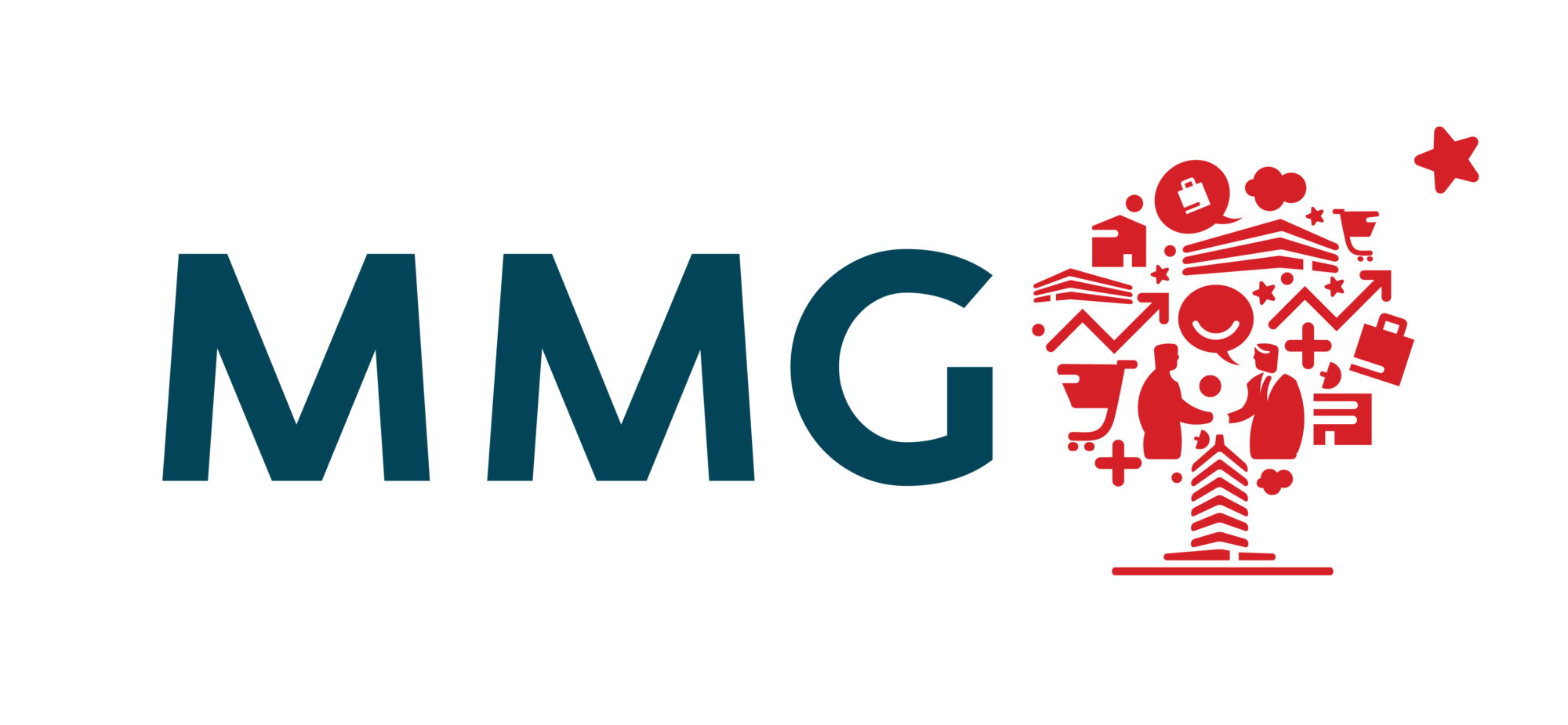 Łódź was recognized by Emerging Europe in the Business-Friendly Cities Perception 2020 Ranking as the leader in the Business Climate category. The city was recognized by the ABSL in their ranking of business services locations in terms of assessment of factors affecting the ability of business services centres of doing business there in 2020. In autumn 2019, the city was recognized by the Polish Association of Developers in their annual ranking aiming. Łódź was appreciated for the very short timeline of issuing building permits, planning decisions, as well as efficient and well-functioning administration. In the general classification, Łódź was ranked 2nd, outclassing 17 cities.
Category:

Professional Service Provider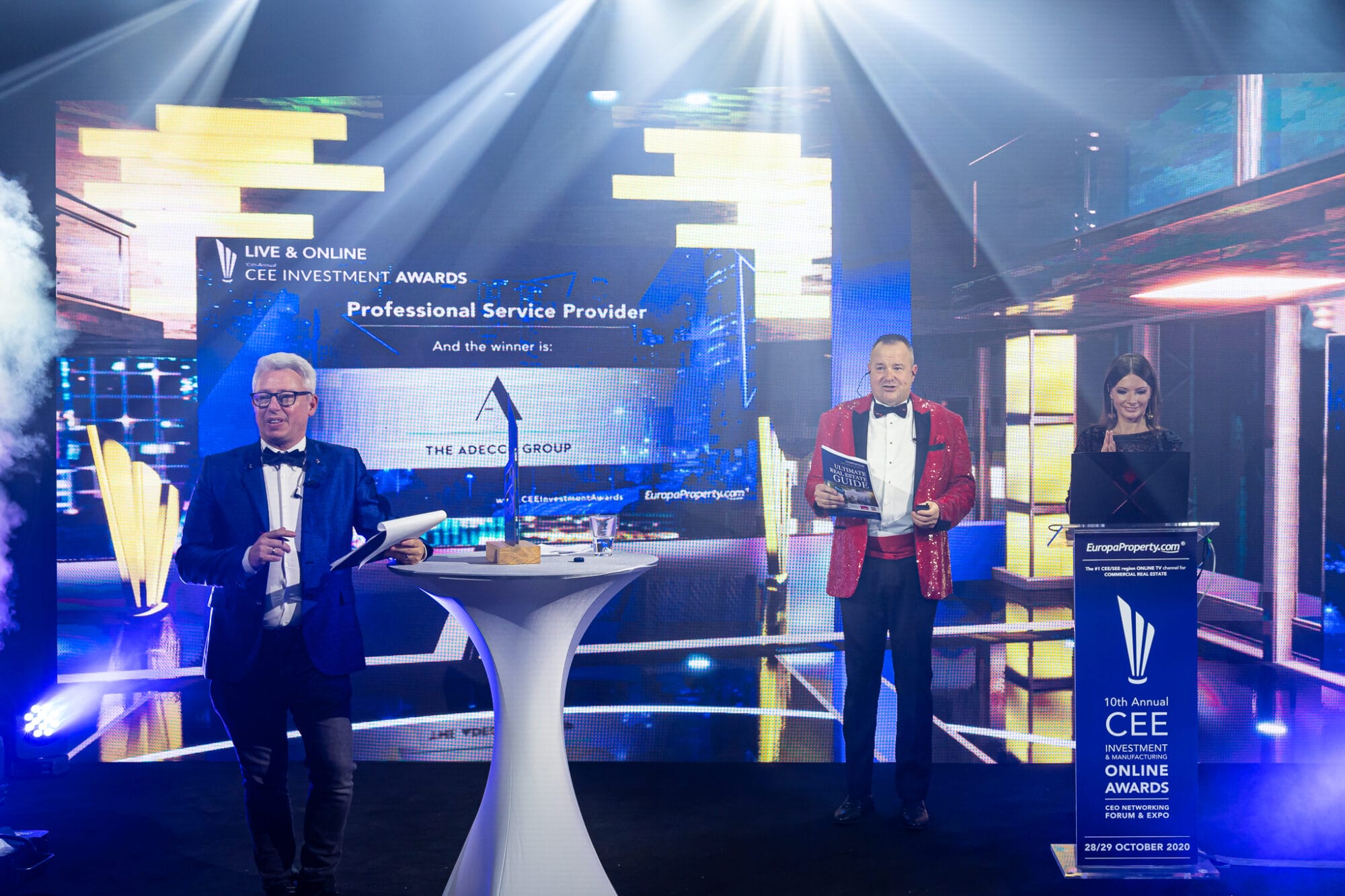 Adecco Group
Adecco's solutions are trusted worldwide and provide a global conscience in human resources. It believes that where work is allowed to thrive, economies grow, and societies prosper. Therefore, the firm sees it as its duty to provide decision-makers with insight and recommendations, organisations with people and infrastructure, and ultimately, individuals with opportunities. Adecco believes that it's in a unique position to help organisations navigate change. Its global perspective gives the data and insight needed to advise and comment on the status and future of the world's labour markets. Adecco's role is to stand alongside businesses worldwide to empower, enlighten and inspire them to embrace the future.
Category:

Construction Firm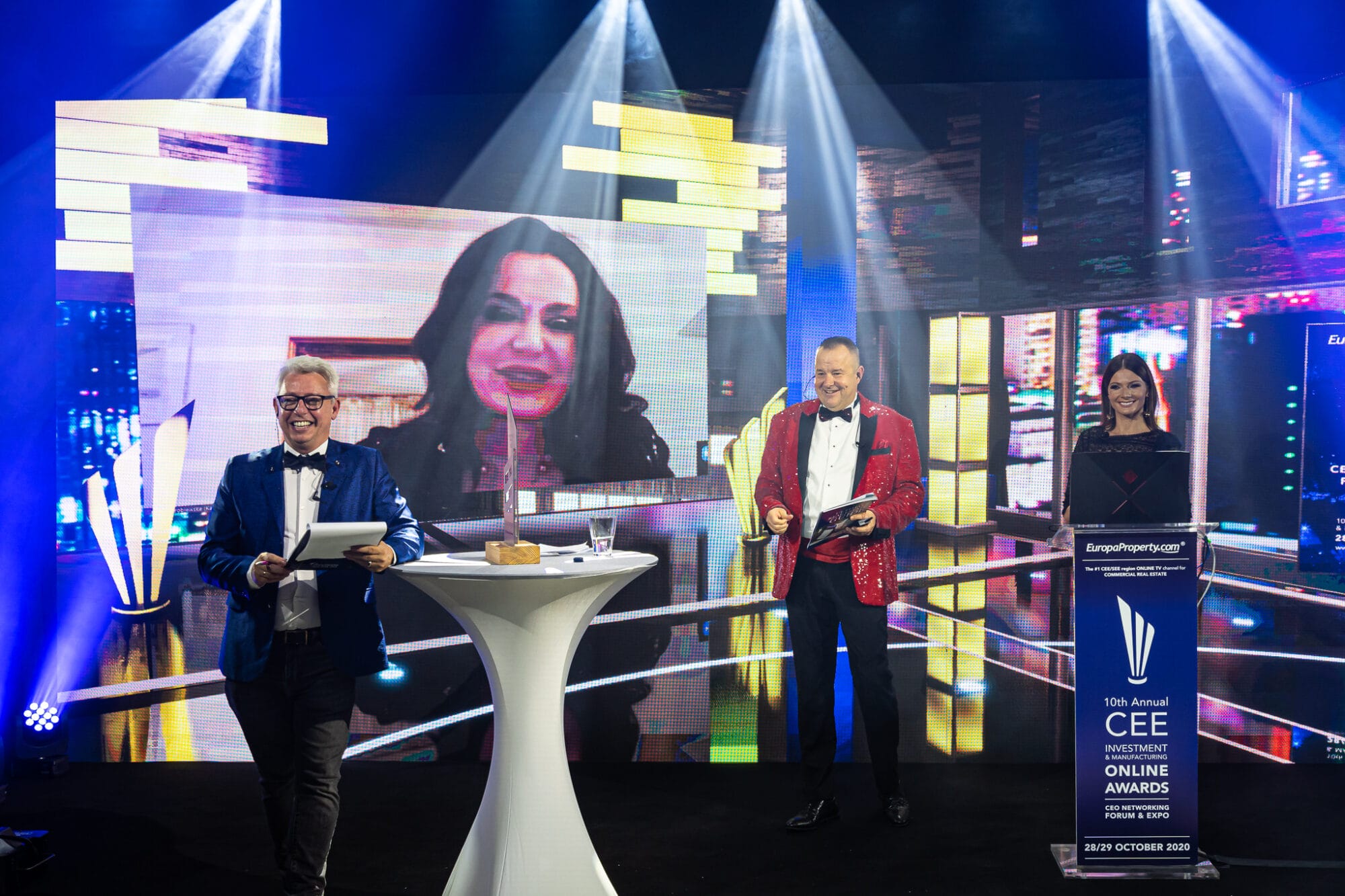 Kajima Poland
Kajima brings Japanese standards of diligent and punctual work, strict observance of health and safety on construction sites, and care for the environment. Kajima offers its clients the possibility to have their projects certified to the international environmental BREEAM and LEED systems, as well as the coordination of projects in the BIM system, which enables the advanced analysis of documentation in 3D and shortens the whole implementation process. Kajima shows industry leadership through building relationships, as well as buildings, reflecting its commitment to clients.
Category:

Facility Management Firm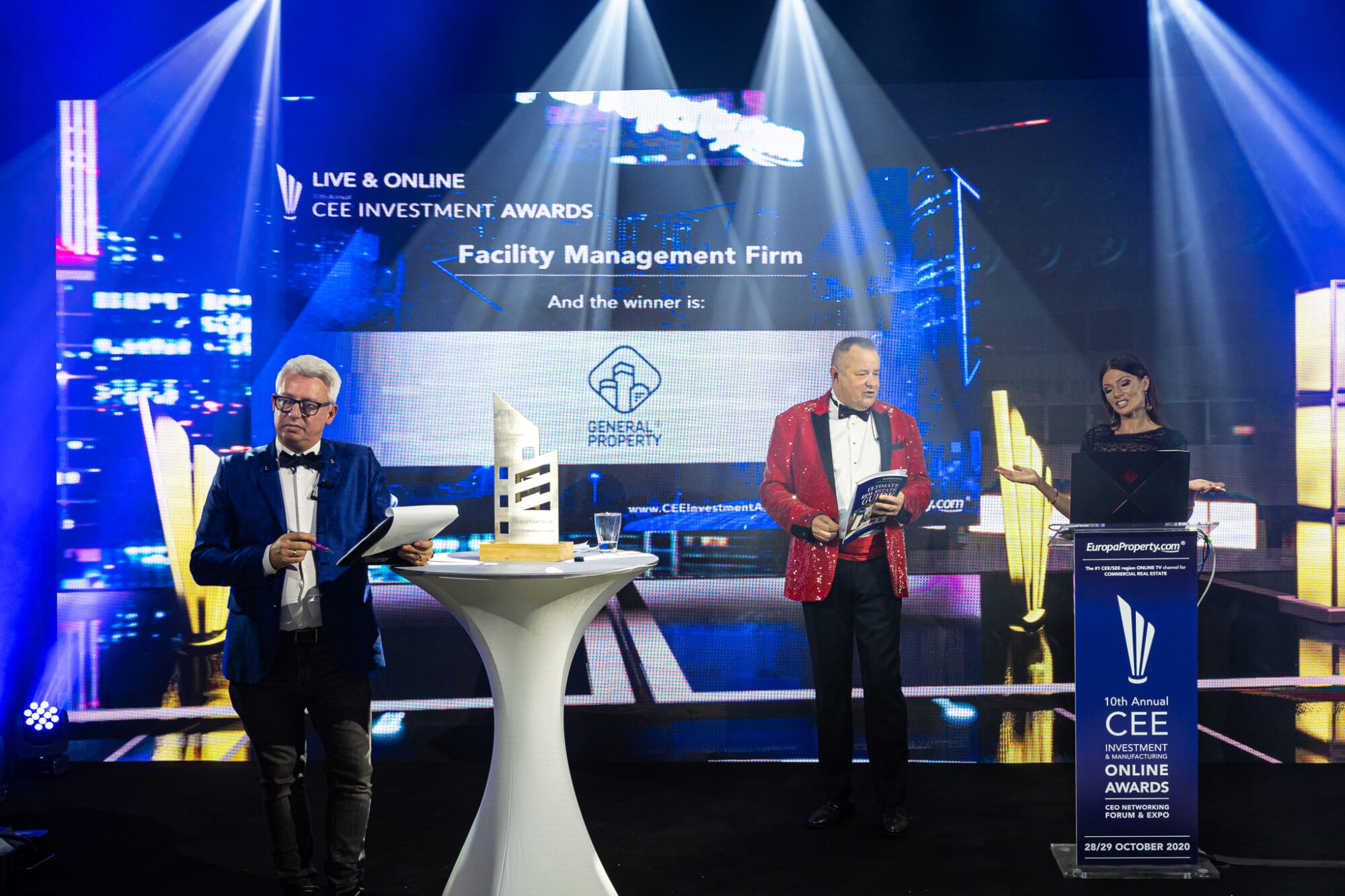 General Property
General Property, one of the leaders at the FM market, according to the definition provides complex building and infrastructure management in order to improve the effectiveness of the client's business activity. From the beginning of the company's existence, it combines knowledge from the areas such as technology, economics, ecology, and law in order to economically manage properties throughout their entire life cycle. General Property is mainly specialized in the maintenance service of the commercial units. The firm currently provides technical service to office, warehouse, commercial, industrial buildings and chain stores.
Category:

Law Firm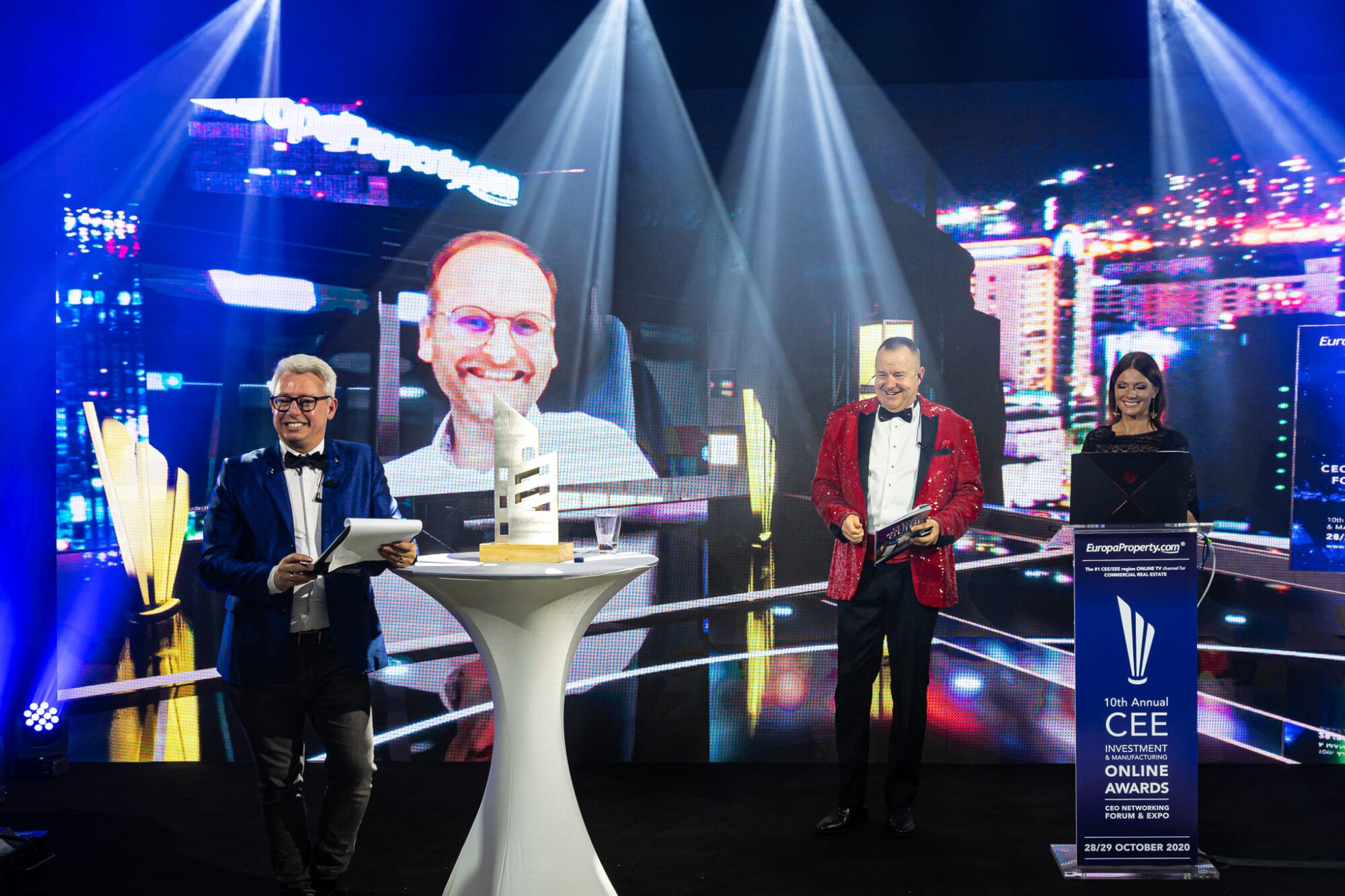 Dentons
Sponsored by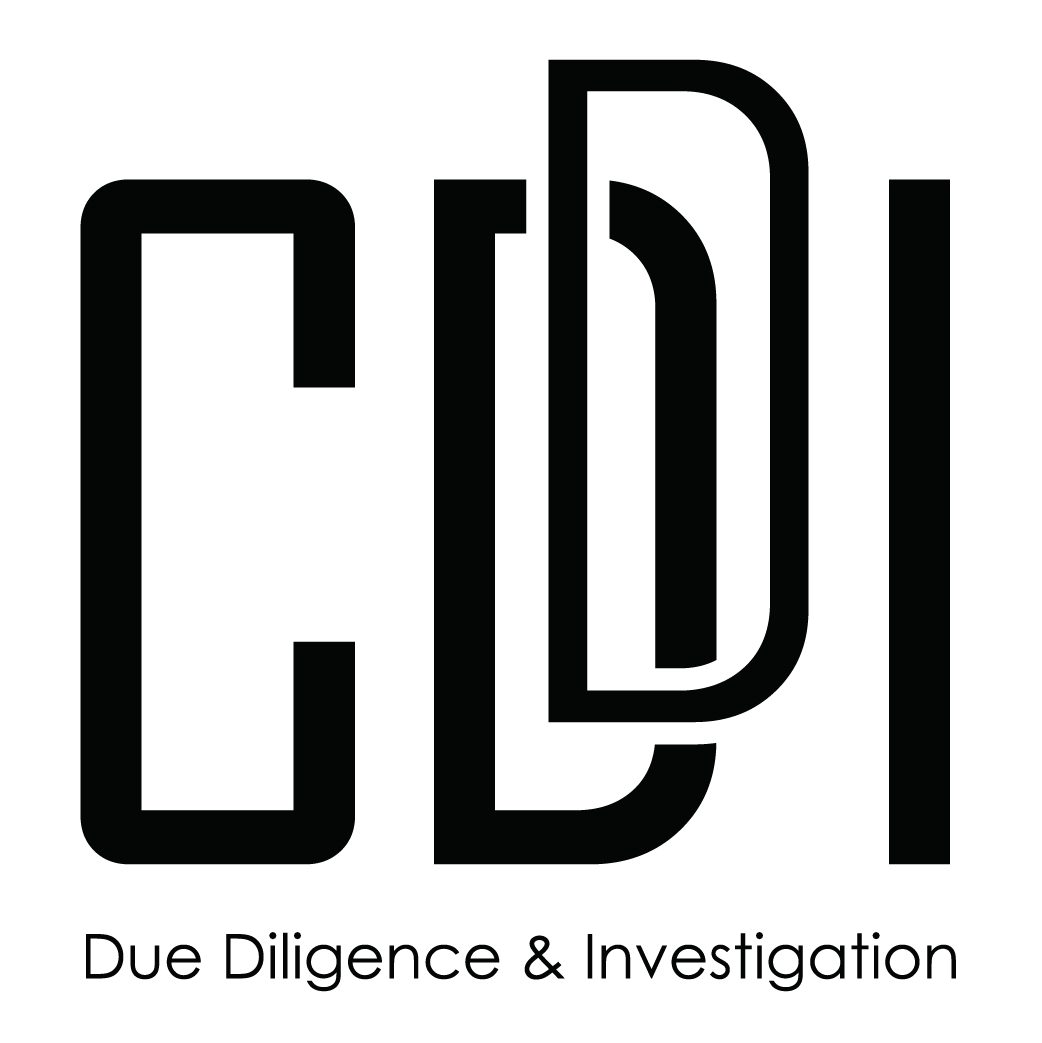 Dentons, the world's largest law firm, offers agile, tailored solutions to meet the local, national and global needs of private and public clients of any size in 180+ locations serving 79 countries. Its clients benefit from more than 10,000 lawyers and professionals with experience in 24 sectors and 40 practices.
Category:

Tax and Financial Adviser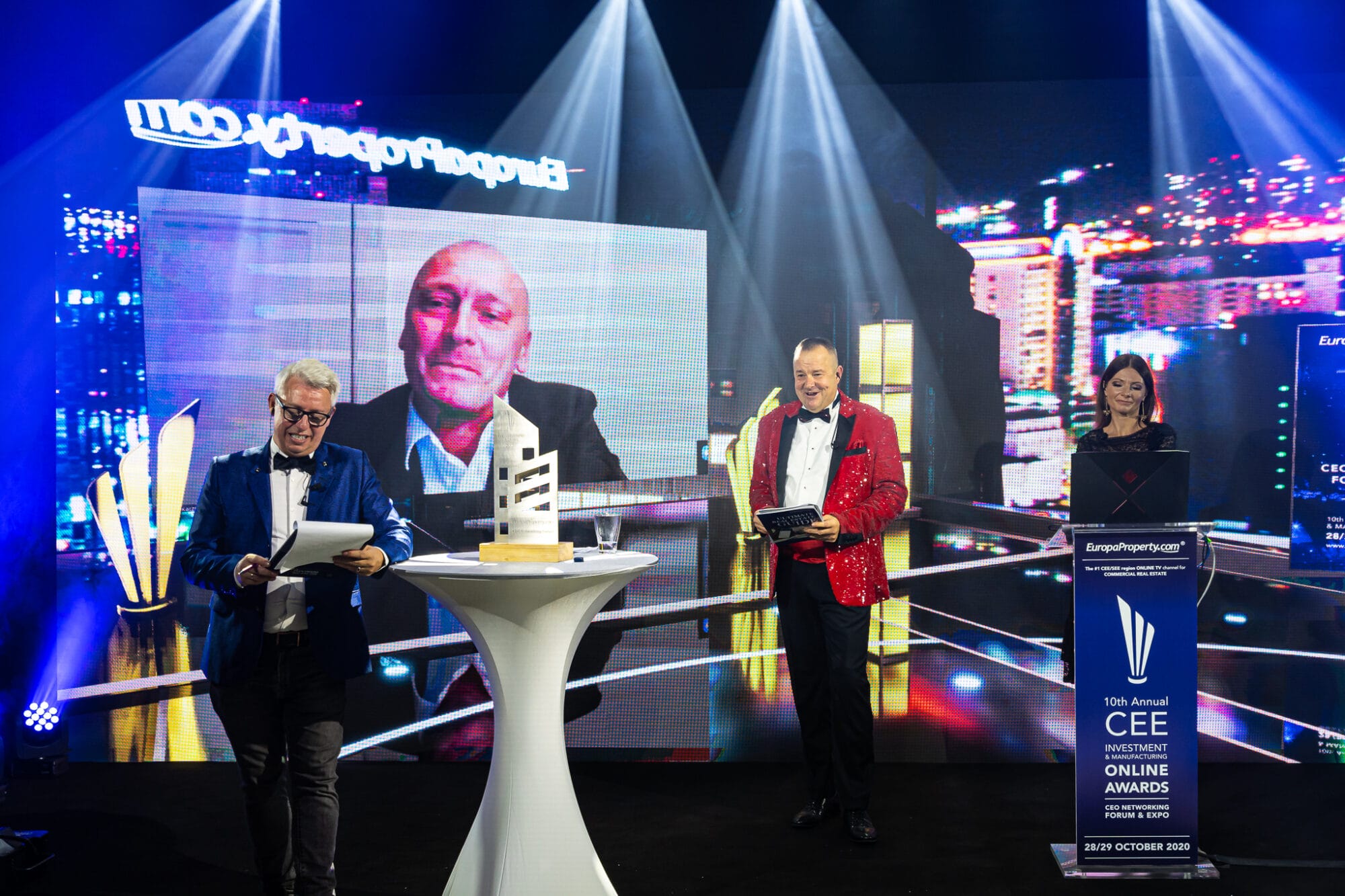 TPA Poland
TPA is a leading international consulting group, offering comprehensive business advisory services in 12 countries of Central and Southeastern Europe. In Poland, TPA is one of the largest consulting companies. It provides international corporations and large domestic companies with effective business solutions in terms of tax advisory, accounting and payroll outsourcing, real estate investment consultancy and personnel consulting, as well as audit and business advisory services under the Baker Tilly TPA brand.
Category:

Services Office Provider
New Work Offices
New Work is one of the top flex office providers in CEE. The multi-awarded company is known for its innovative products and fast expansion. Founded in 2012, today New Work is present in Poland, Hungary and the Czech Republic, operating in 16 locations in 7 Cities.
Category:

Project Management Firm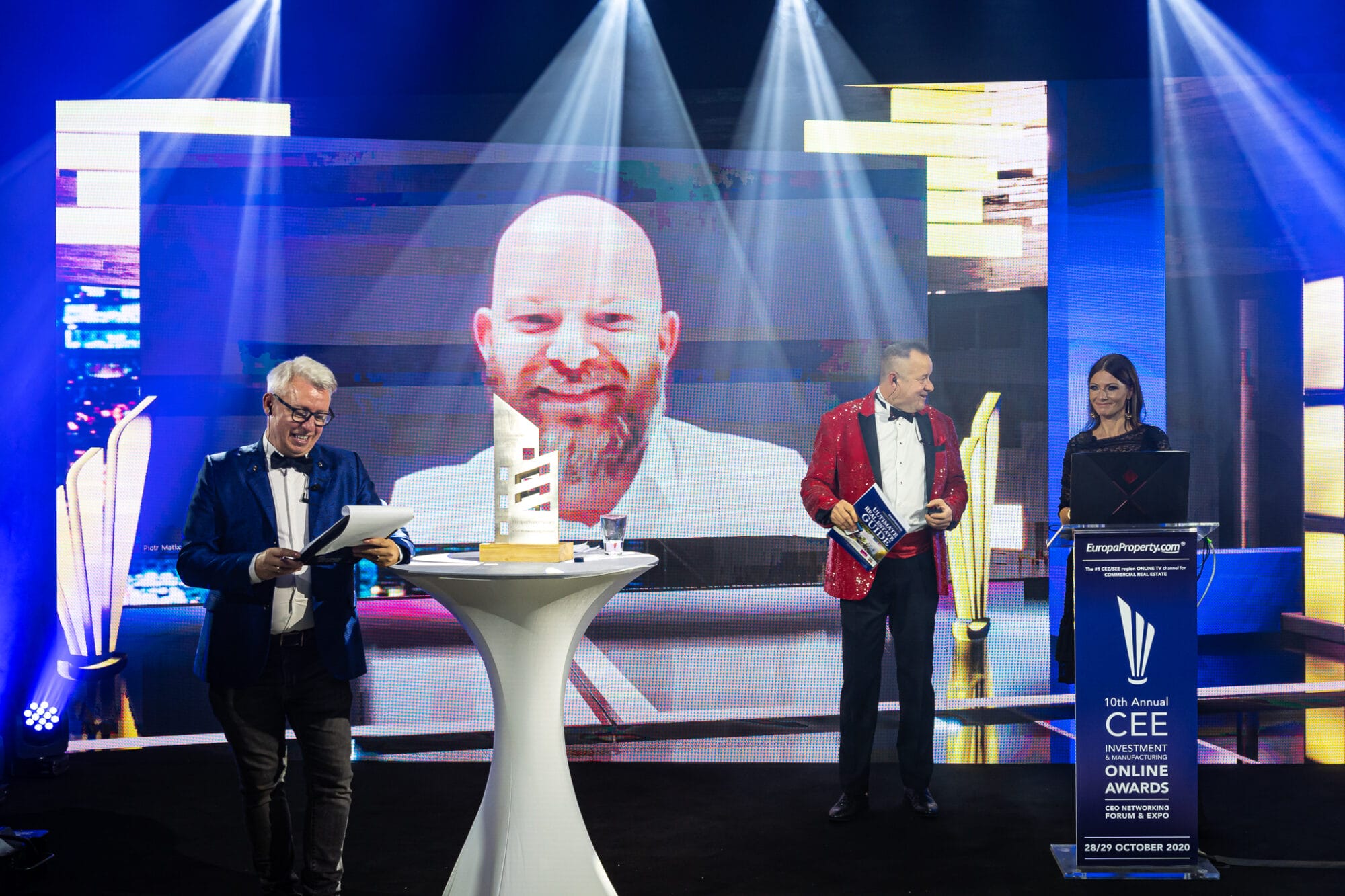 Arcadis
Arcadis has 27,000 people active in over 70 countries dedicated to improving the quality of life. Arcadis's long-standing experience of investment, finance, design and delivery means that it can provide its clients with the certainty of outcome they require. Arcadis helps developers by combining knowledge from around the world with local market insights and a proven ability to deliver to planned outcomes. Arcadis also works with cities across the world, giving them a competitive edge and improving quality of life for their residents, visitors and businesses by building programs that expand resiliency, encourage regeneration, and maximize mobility.
Category:

Property Manager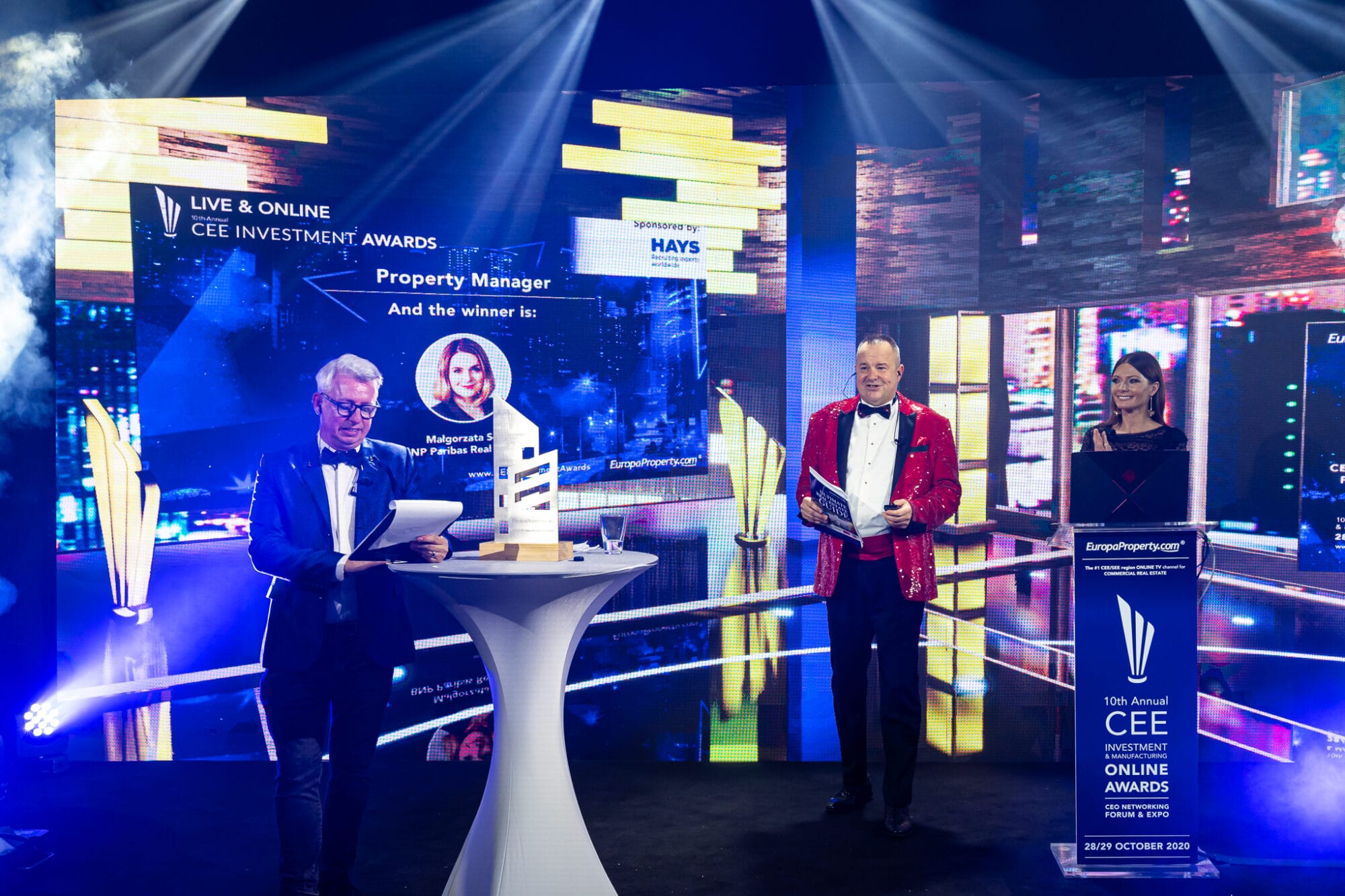 Małgorzata Sęk - BNP Paribas Real Estate
Sponsored by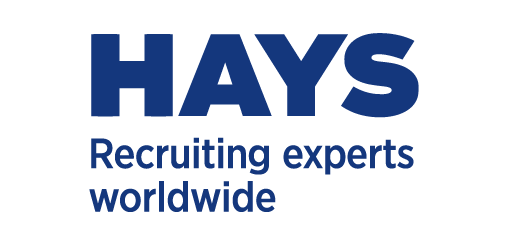 In Central and Eastern Europe, BNP Paribas Real Estate provides services in the following areas: Capital Markets, Property Management, Rental of Commercial Spaces, Valuations and Transactions. All services are supported by the Market Analysis and Advisory Department, which provides information to help BNP Paribas Real Estate's clients make the best long-term business decisions. Comprehensive services cover all types of real estate, including office space, retail space, warehouse and industrial space.
Category:

Corporate Agency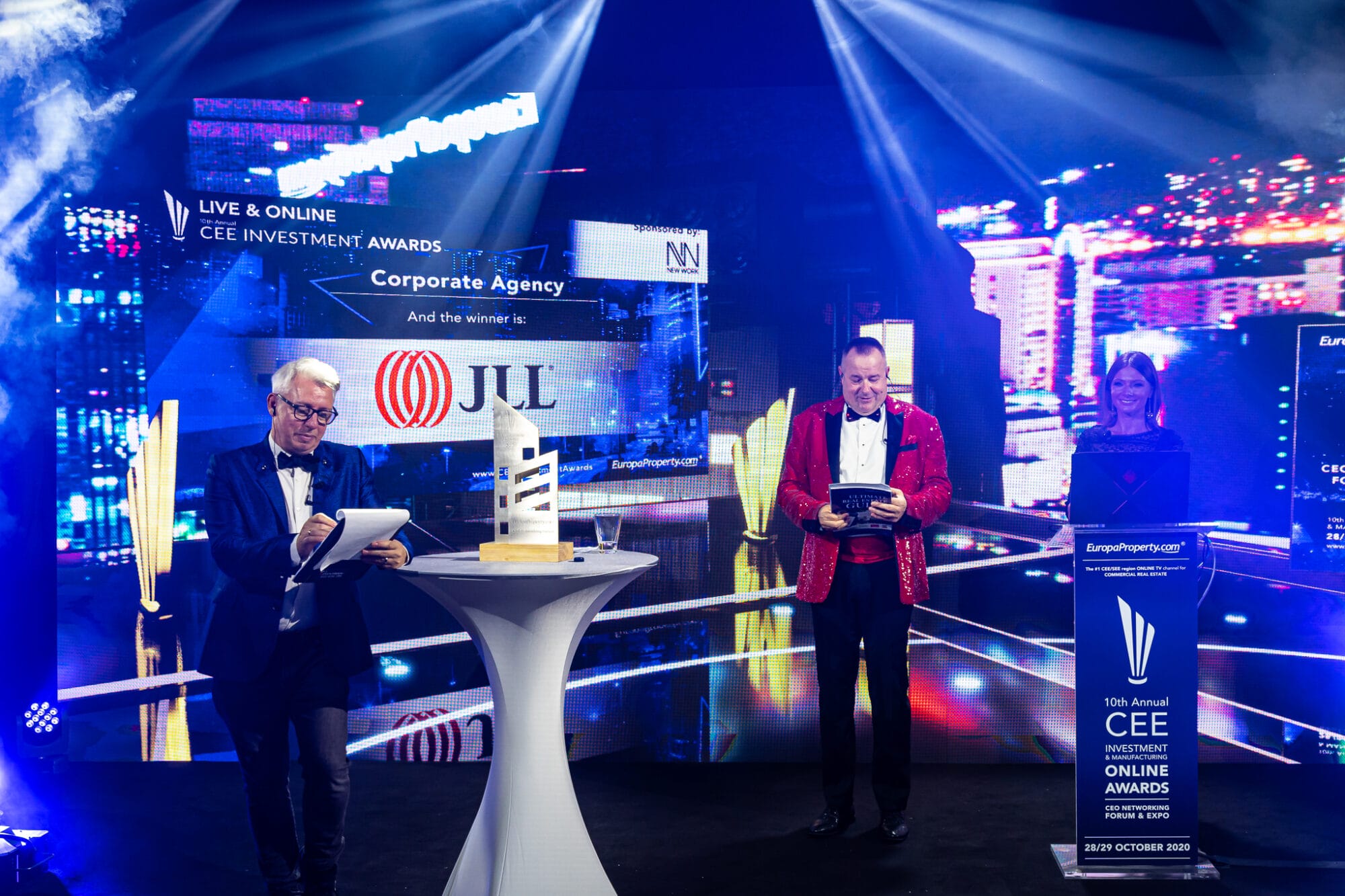 JLL
Sponsored by

JLL's Capital Markets team is the most experienced in the CEE/SEE region providing strategic advisory in office, retail, industrial and hotel investment as well as sales and acquisitions across the region. JLL also excels in residential/living sector deals. JLL offers a unique, collaborative, global real estate capital markets' platform, delivering strategic advice combined with real-time local knowledge.
Category:

Bank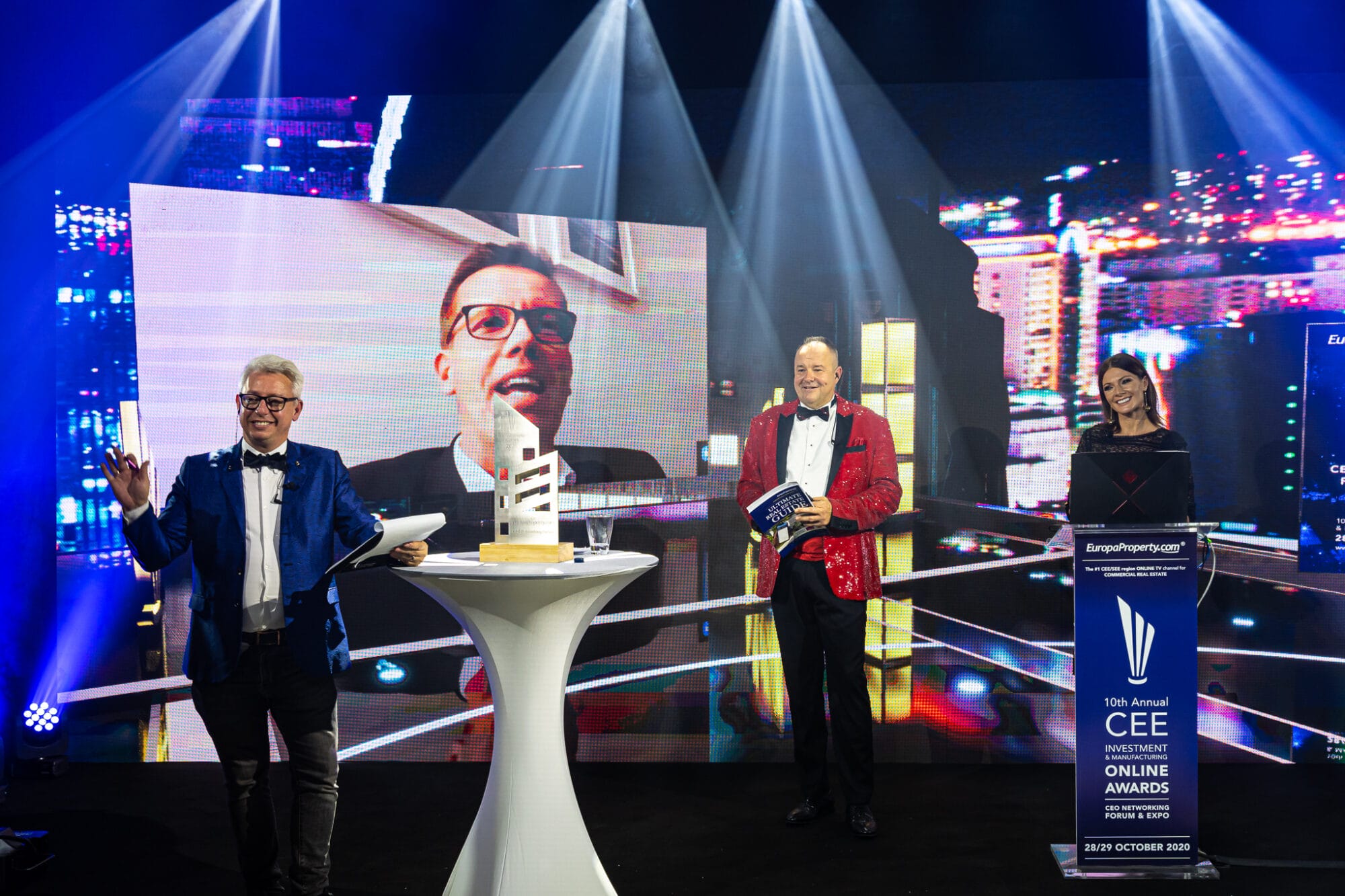 pbb Deutsche Pfandbriefbank
Sponsored by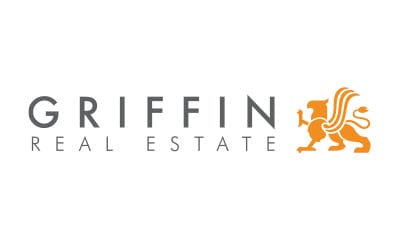 pbb Deutsche Pfandbriefbank is a leading specialist lender for financing commercial real estate and public investments in Europe and the United States of America. In real estate finance, the bank's primary target of new business is professional real estate investors and developers. Core asset classes financed include office, retail, residential, logistics/warehouse properties and hotels. The regional focus is on Germany, the UK, France, the Nordic Countries, selected countries in Central and Eastern Europe and Spain. pbb is also active in selected regions in the US.
Category:

Residential Developer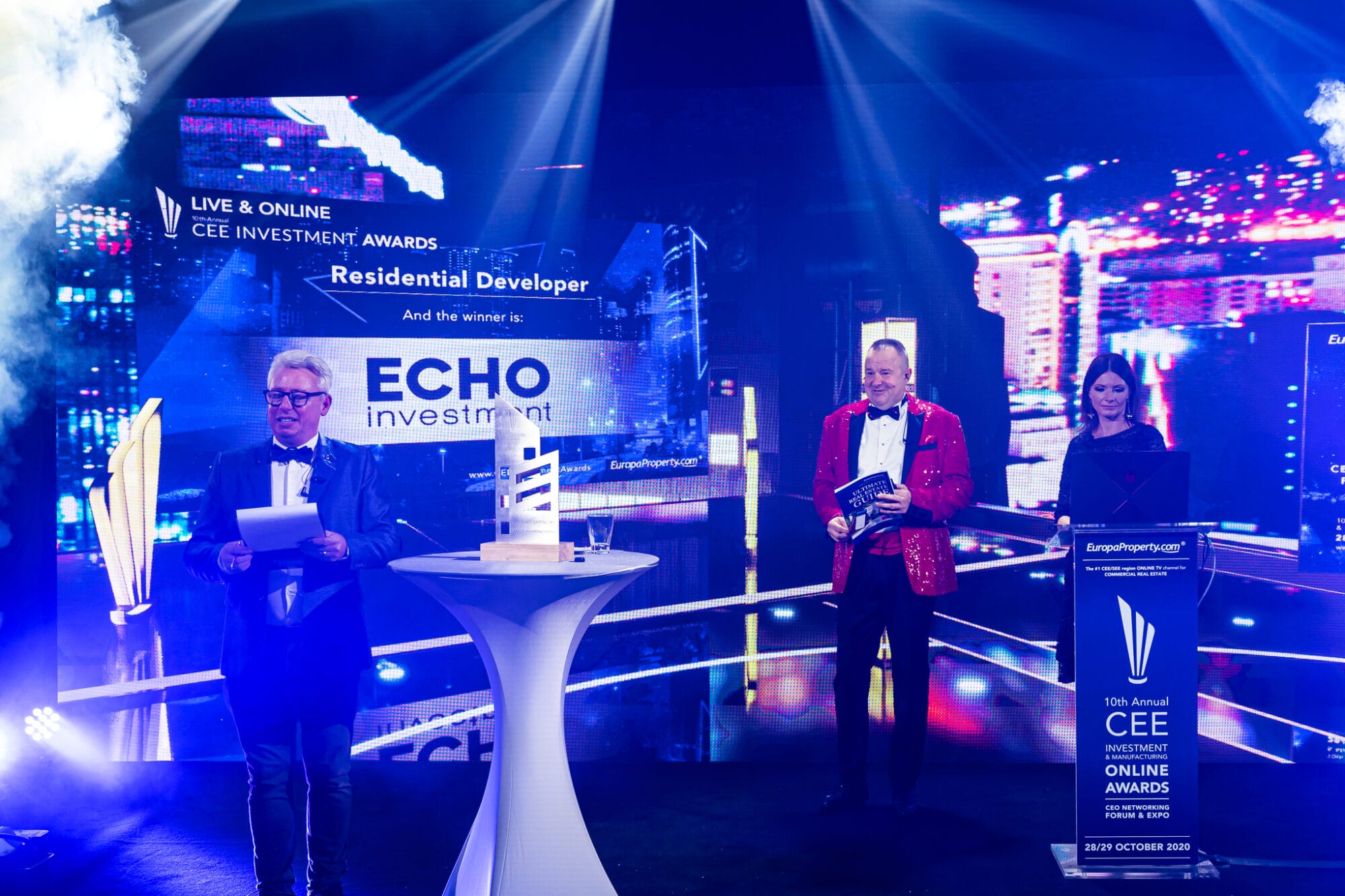 Echo Investment
Echo Investment is the largest Polish developer, the only one on the market with extensive experience in three sectors of the real estate market: residential, retail and service as well as offices. As a jointly responsible company for urban development, Echo is involved in large city-creating projects combining various functions. It creates places where people can work, live, play, and satisfy their everyday life needs. Since 1996, Echo Investment has been listed on the Warsaw Stock Exchange. It has already completed over 174 projects with a total area of 1.55 million sqm in dozens of Polish cities.
Category:

Warehouse Developer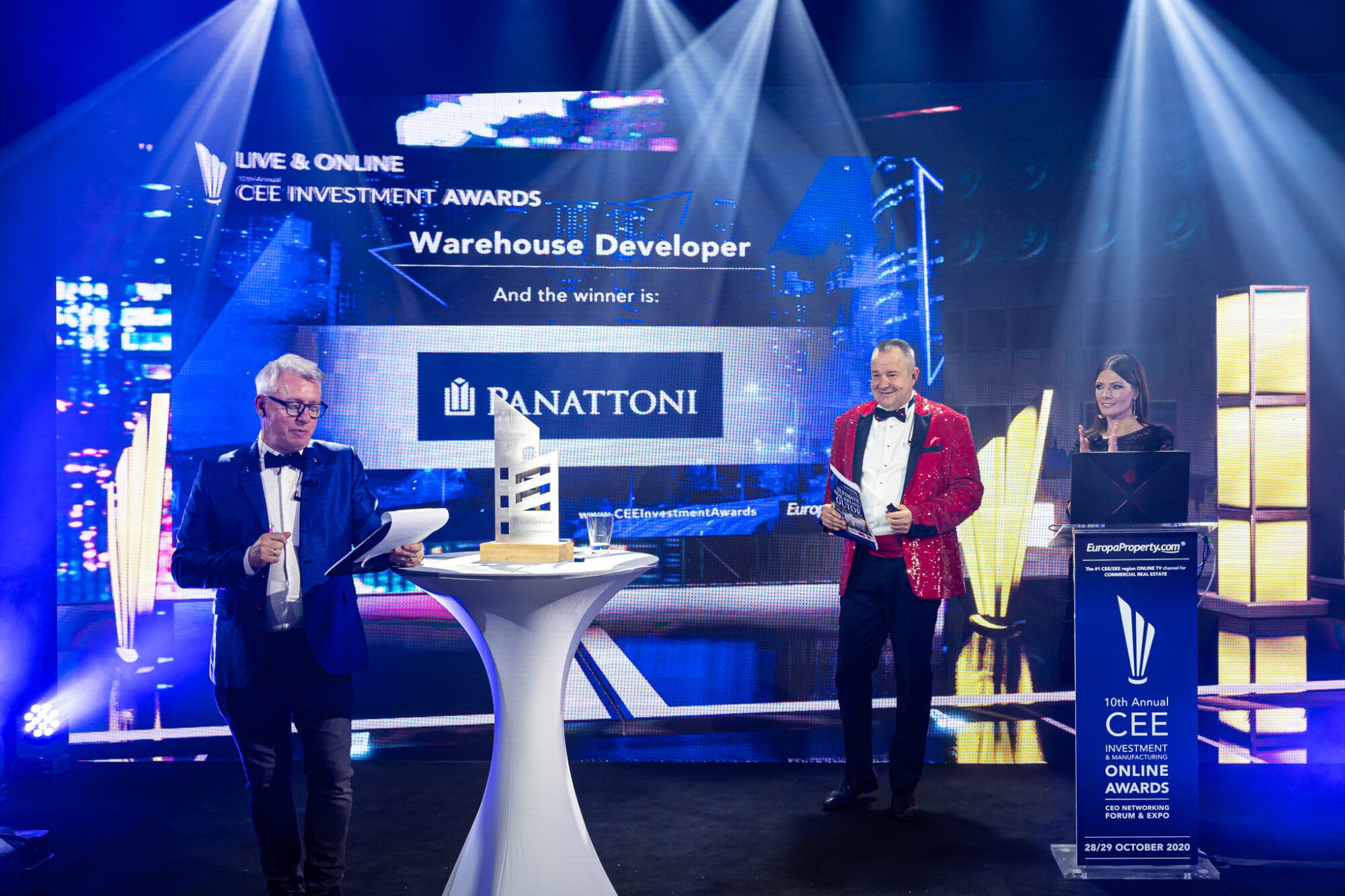 Panattoni Europe
Panattoni is the largest developer of logistics facilities in Europe. It has delivered over 10 million sqm of new build industrial space in the past 15 years. This success has been driven by its unrivalled access to global capital markets and its determination to exceed its clients' expectations. Apart from Poland, the company also has offices in Germany, the United Kingdom, the Czech Republic, Slovakia, the Netherlands, Spain and Portugal. Panattoni also has a department specifically for build-to-suit projects designed to fulfil individual tenants' needs.
Category:

Office Developer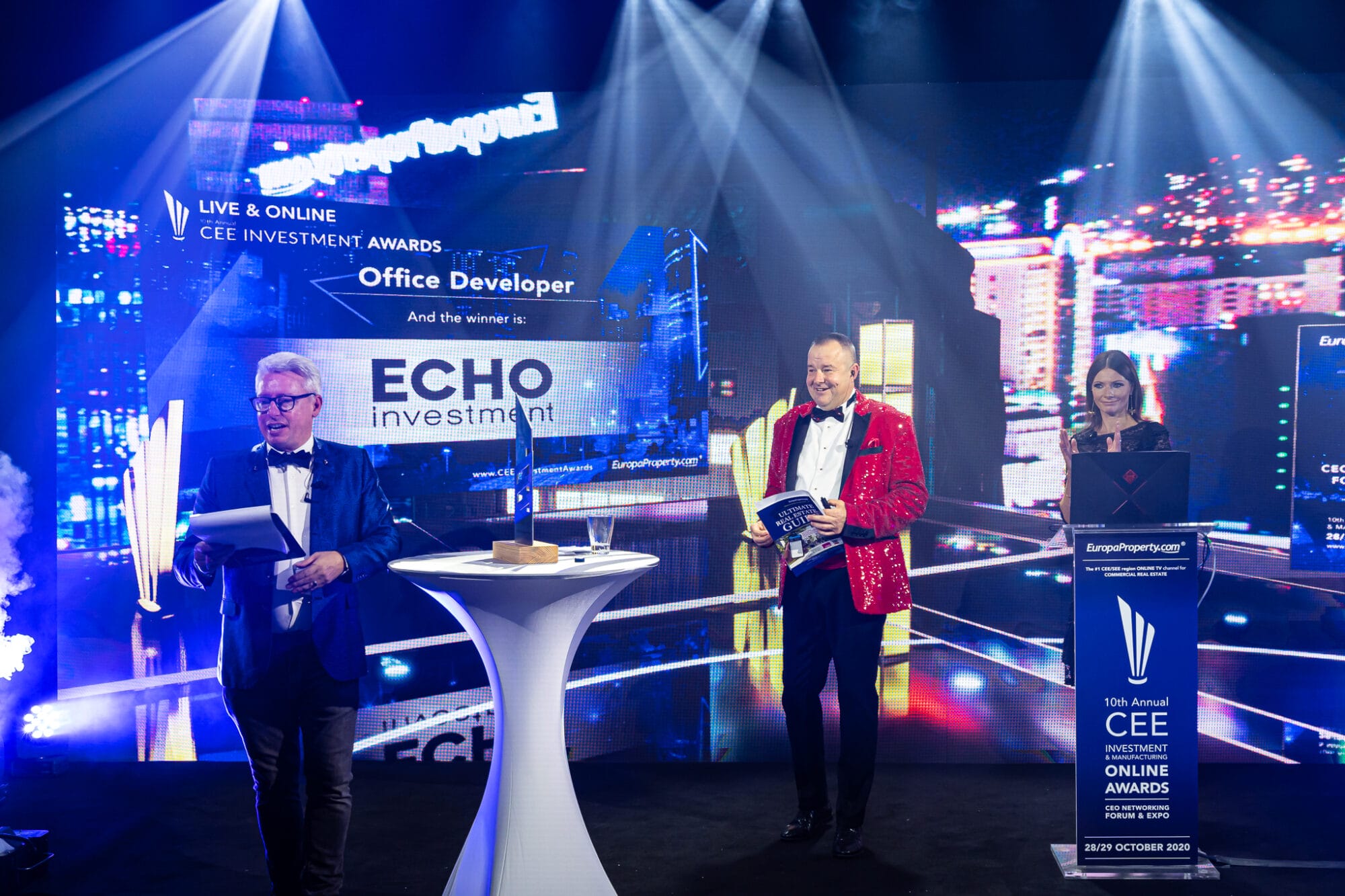 Echo Investment
Echo Investment is the largest Polish developer, the only one on the market with extensive experience in three sectors of the real estate market: residential, retail and service as well as offices. As a jointly responsible company for urban development, Echo is involved in large city-creating projects combining various functions. It creates places where people can work, live, play, and satisfy their everyday life needs. Since 1996, Echo Investment has been listed on the Warsaw Stock Exchange. It has already completed over 174 projects with a total area of 1.55 million sqm in dozens of Polish cities.
Category:

Residential Project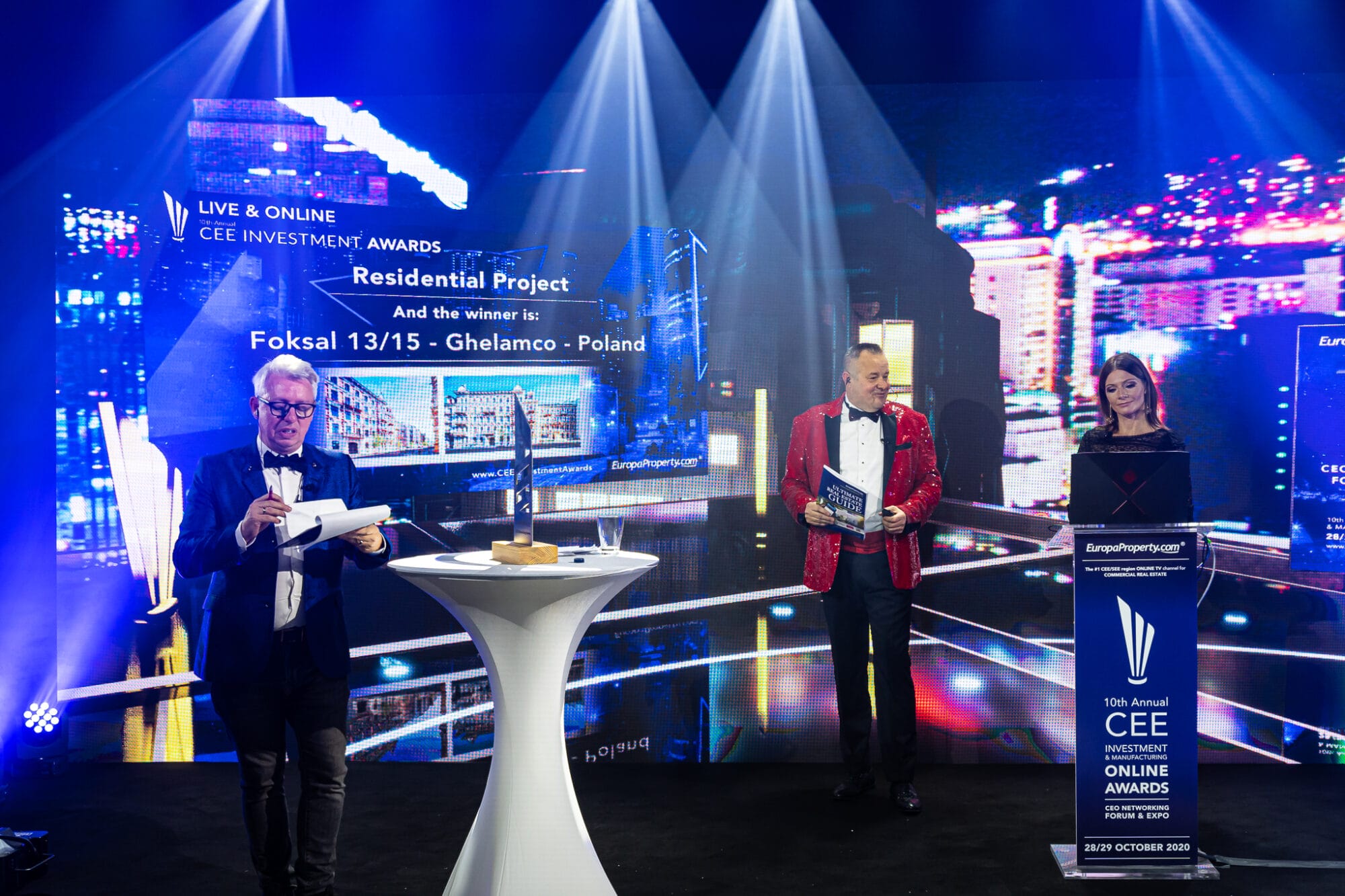 Foksal 13/15 - Ghelamco Poland
Foksal 13/15 is an extraordinary example of a masterful revitalization that has breathed new life into 19-century tenement houses. The buildings miraculously survived the total destruction of Warsaw in WWII and the plans for their demolition during the communist era. Ghelamco was the first to undertake an extremely difficult and time-consuming refurbishment process, which – while maintaining their original character – restored the residences to their former glory, making them one of the most desirable residential addresses in Poland. Foksal 13/15 has become the pride of the historic heart of Warsaw and is a reminder of the pre-war beauty of the Polish capital.
Category:

Refurbishment Project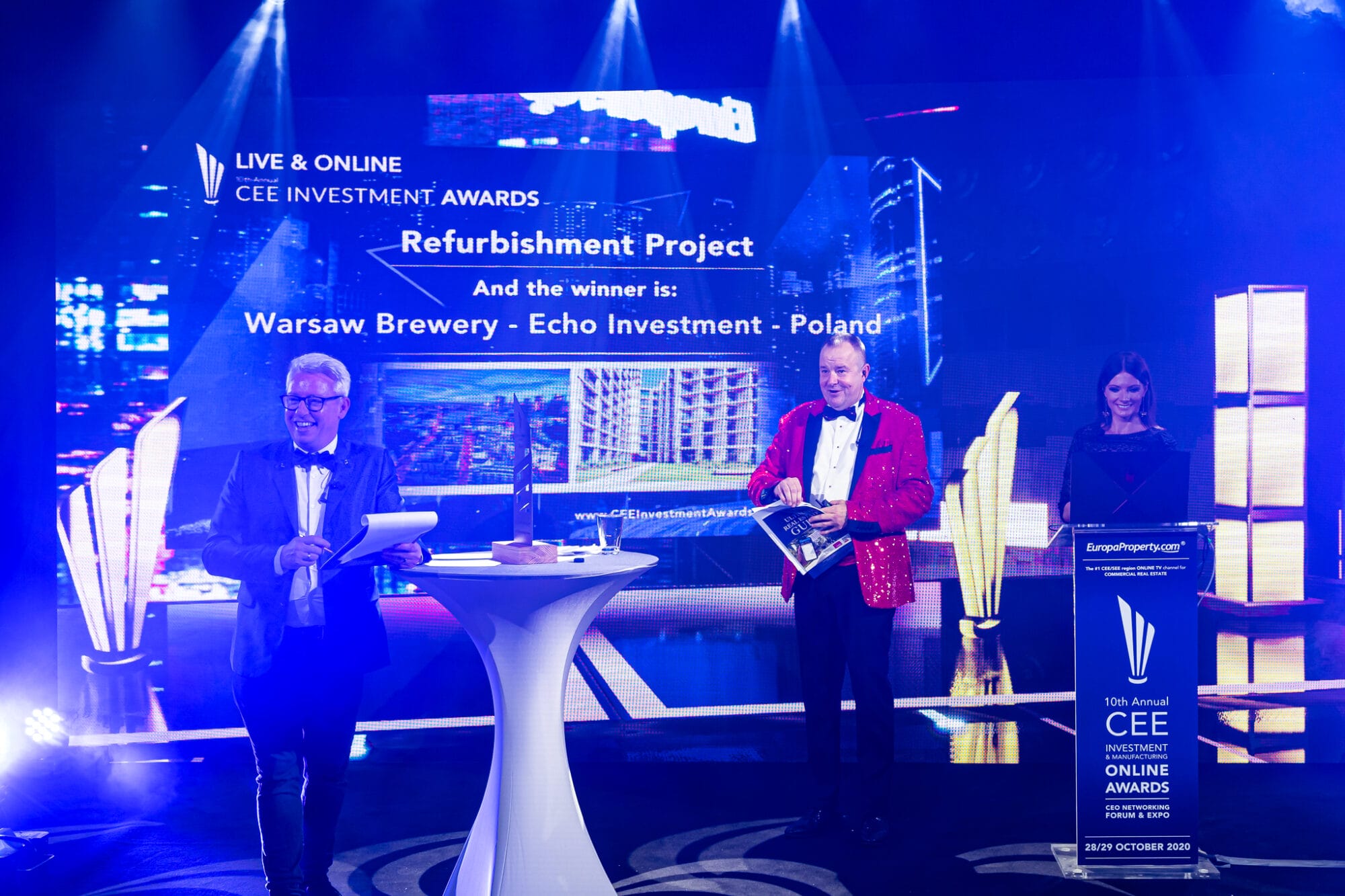 Warsaw Brewery - Echo Investment
Warsaw Brewery is a cohesively designed revitalized urban space, connecting offices, apartments for sale and for rent, services and eating places. The project is being developed in the quarter of Grzybowska, Wronia, Krochmalna and Chłodna streets in Warsaw's Wola district. Construction works began in 2016, and only two years later, the first office building and the residential building were put into use. The project consists of c.a. 50,000 sqm of office space, over 1,000 apartments both for sale and for lease, great entertainment and restaurant area, greenery, public squares and social space in historical buildings of former malthouse, laboratory and villa.
Category:

Retail Project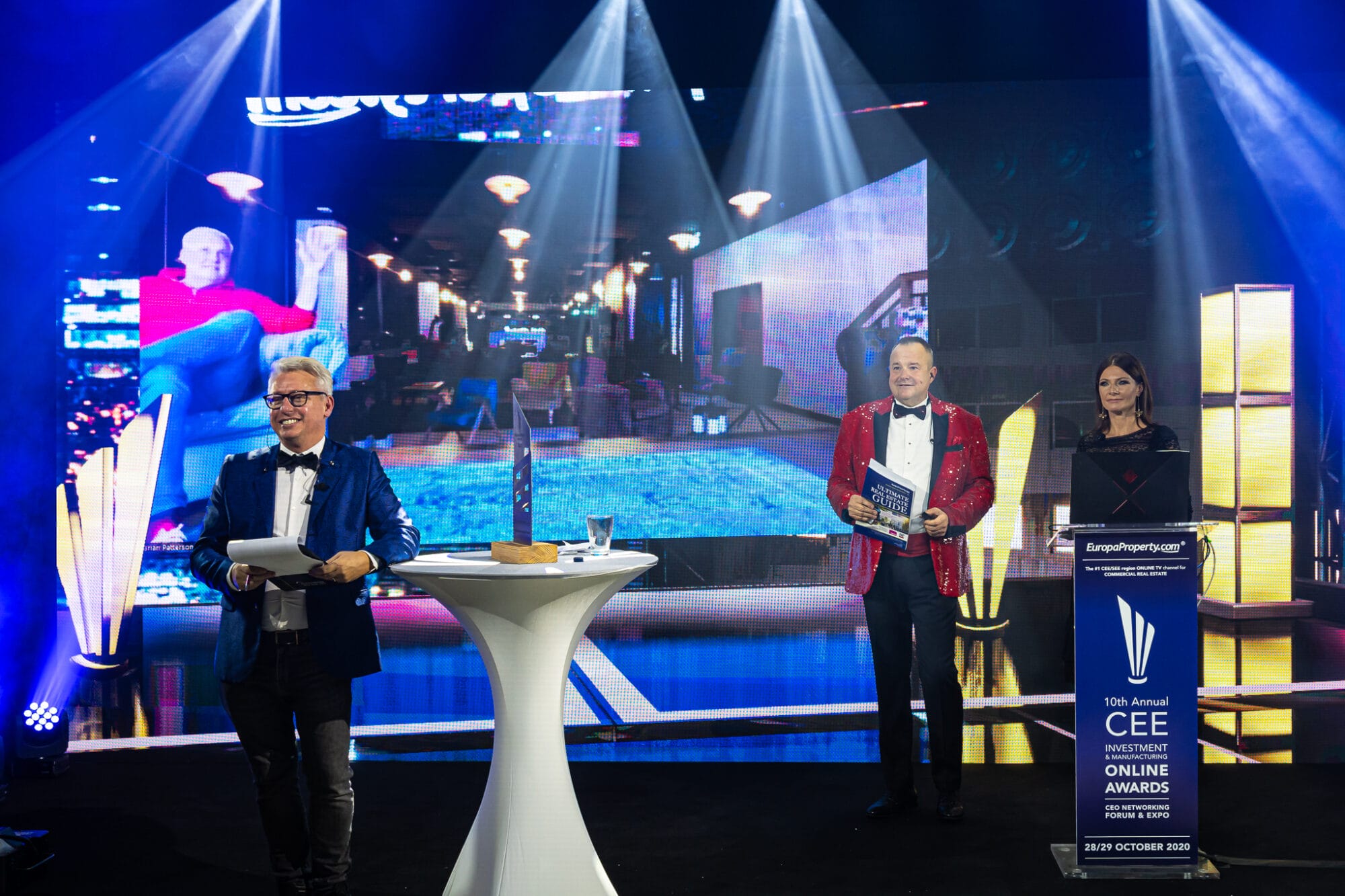 Elektrownia Powiśle - White Star Real Estate
Elektrownia Powiśle is a mixed-use scheme where the strong emphasis has been put on building the community within the project. With its prime location, Elektrownia Powiśle can be easily reached by every mode of transport: metro, bus, tram, bike, or scooter. The total area of the project is 54,000 sqm. The various functions include three office buildings, a 150-room hotel, 96 luxury for-rent apartments and new-age "leisuretainment" retail centre with 100 units offering unique retail brands, Food Hall and first in Poland Beauty Hall. The office and retail segments received a BREEAM Interim certificate with a VERY GOOD rating.
Category:

Warehouse Project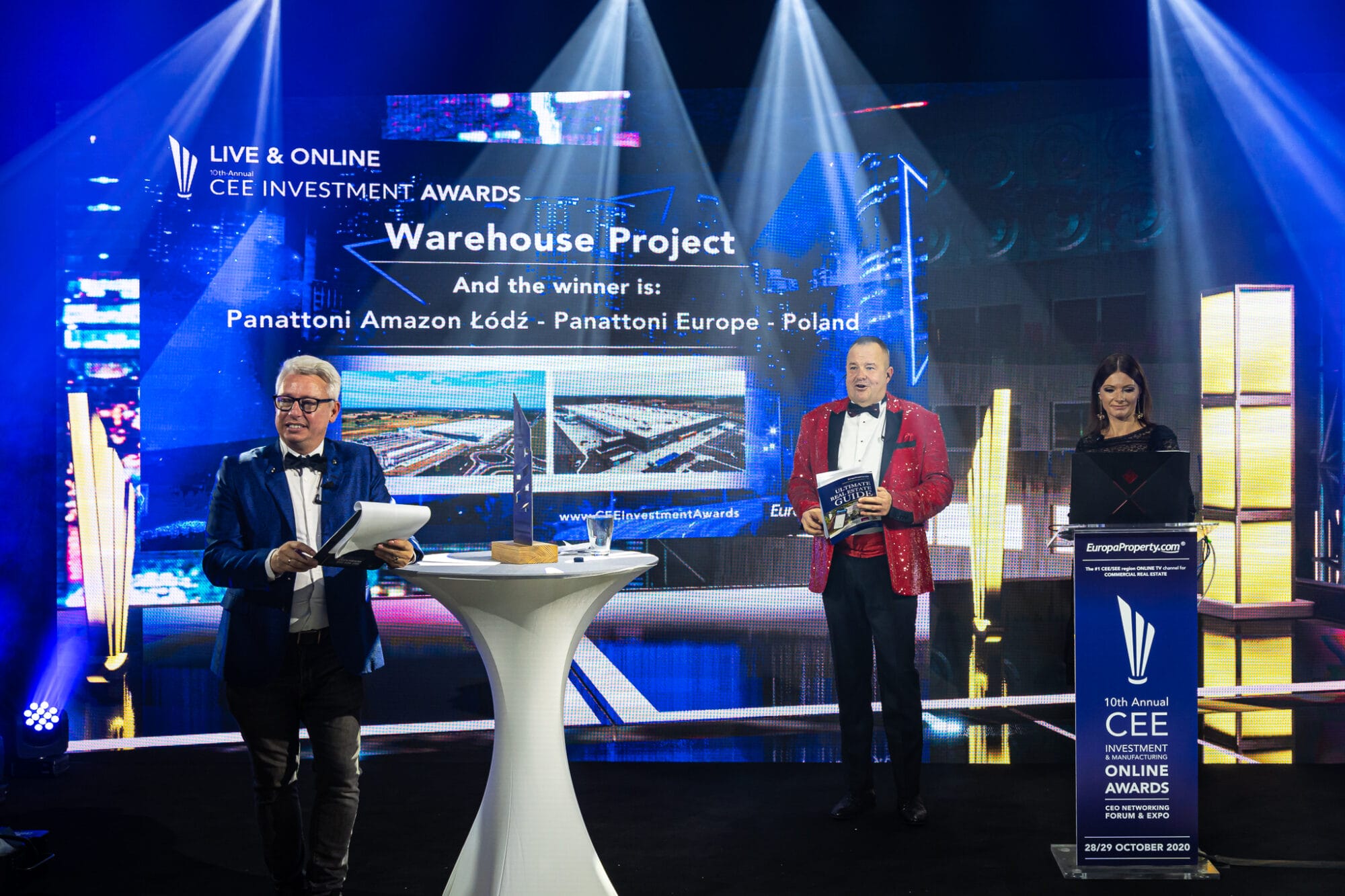 Panattoni Amazon Łódź - Panattoni Europe
The Amazon e-commerce logistics centre near Łódź has an area of 44,810 sqm. The facility is designed for storing and shipping products, as well as offices with a higher finishing standard for designated teams. The investment was planned and constructed in line with sustainable construction principles, starting from the design, through construction and operations. The facility has a very high level of energy efficiency and water savings, and the implemented solutions significantly minimize its impact on the environment. Also, this building is very user-friendly. It has a BREEAM system certificate at the "Very Good" level.
Category:

Regional Office Project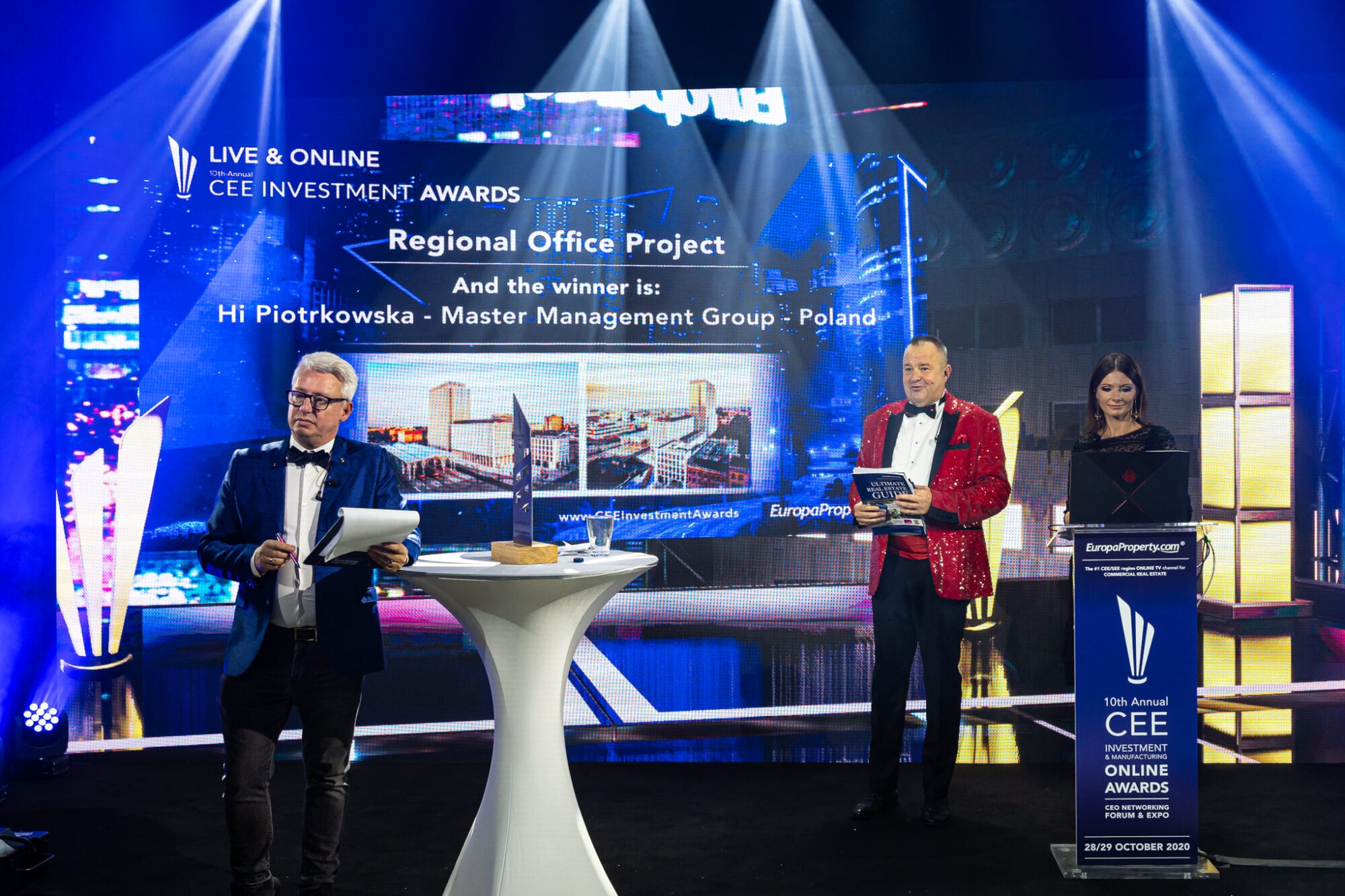 Hi Piotrkowska - Master Management Group
Hi Piotrkowska is a mixed-use office and service complex developed in the very centre of Łódź, at the Piotrkowska Centrum interchange. The project includes two buildings offering 21,000 sqm of Class A+ office space, as well as 5,000 sqm for retail and service units. The landmark building of the complex is a 20-story office tower, which has already received the status of the tallest office building in Łódź. The tower was chosen to be the new seat of PKO Bank Polski Branch no 1 in Łódź and the next location of New Work's flexible workspace and conference centre. The offer of Hi Piotrkowska is complemented by Hampton by Hilton.
Category:

Office Project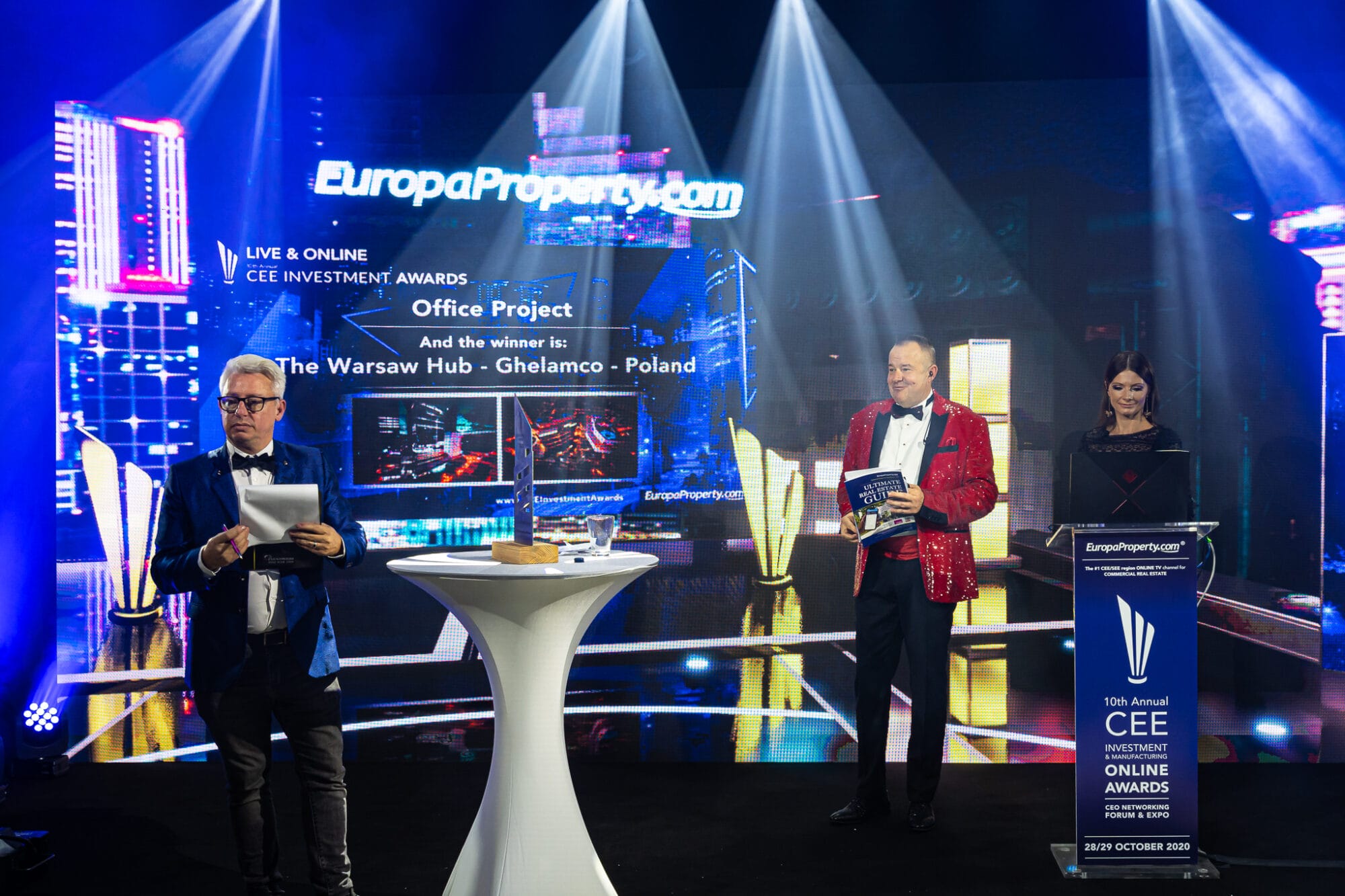 The Warsaw HUB - Ghelamco Poland
The Warsaw HUB is the most innovative project in the business centre of Warsaw, and an example of high-class architecture and city-forming functions. Ghelamco's project is a communication and functional hub, oriented both on its tenants and residents of the city. The complex of three high-rise buildings, connected directly with the metro line station, provides everything which is necessary for effective operations of the modern business. The Warsaw HUB is a place integrated with the city, a living organism that connects an attractive urban space, state-of-the-art offices, co-working space, a conference centre, a fitness club, top hotels, and wide range of shops, restaurants, cafes and other services.
Category:

Future Project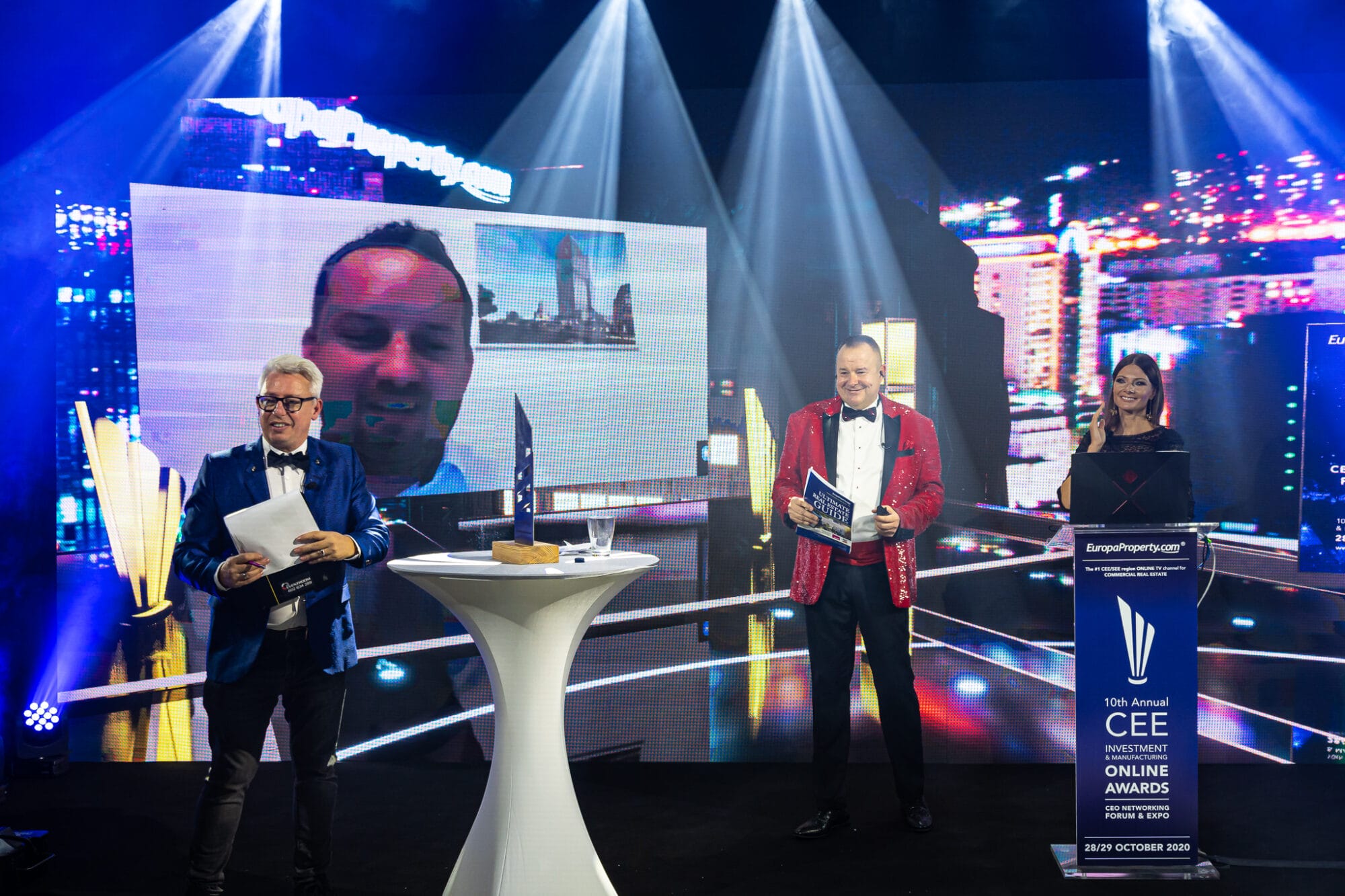 Widok Towers - S+ B Gruppe
WIDOK TOWERS is a Class-AAA multifunctional building. The building has 5 underground floors, a ground floor and 27 upper floors. The building hosts several functions on different levels. The building is located in Warsaw's most prominent location, the business city centre of the capital, at the crossroads of two major communication arteries – Jerozolimskie Avenue and Marszałkowska Street – in the Śródmieście District just at the "Metro Centrum" underground station. It is situated next to the architectural heritage building PKO Rotunda, in the vicinity of the "Palace of Culture". The building is part of the architectural building ensemble "East Wall".
Category:

Investment Deal €20-50 million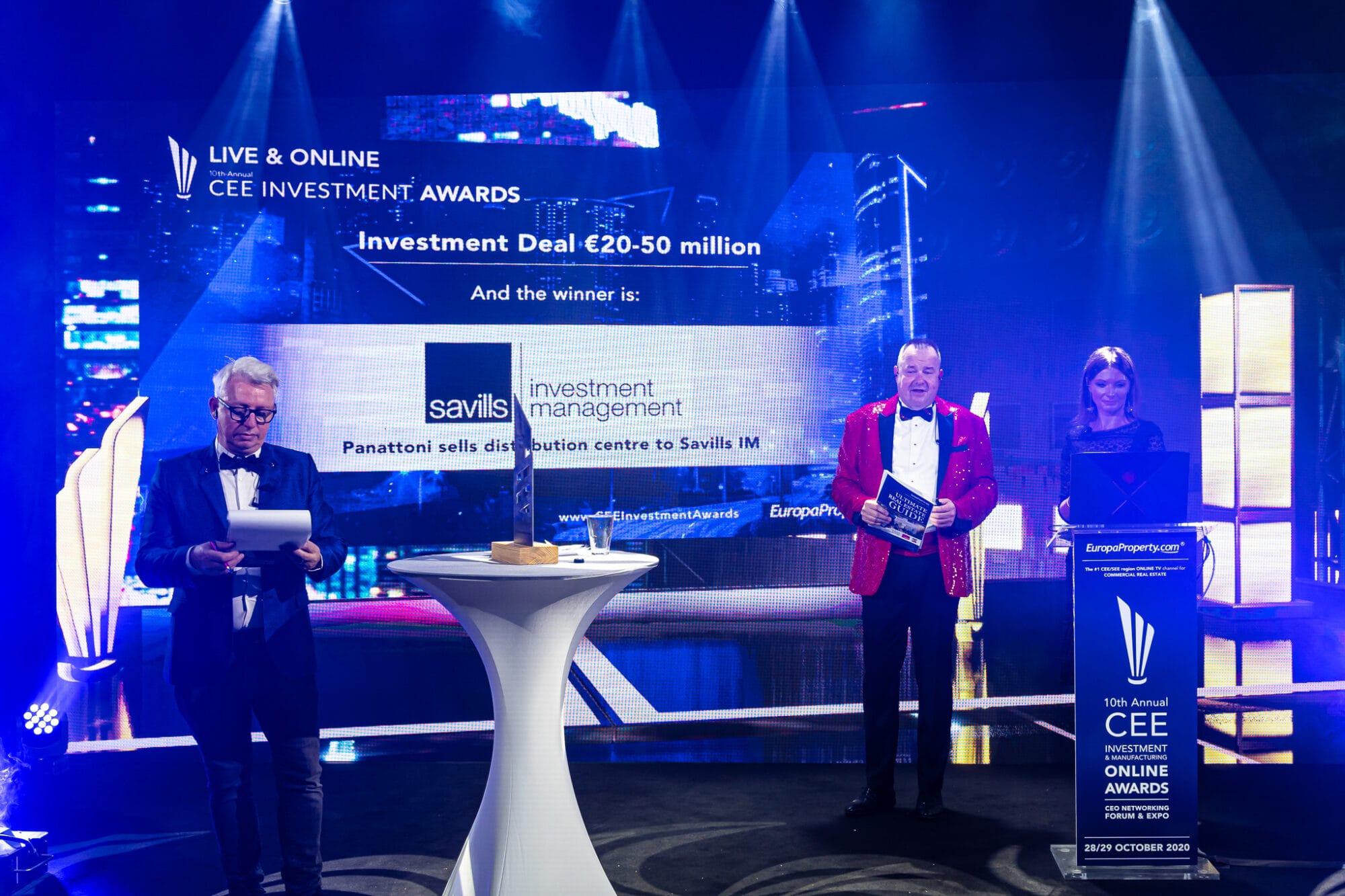 Panattoni sells distribution centre to Savills Investment Management
The A-class distribution centre near Wroclaw, built by Panattoni in 2019, was acquired by Savills Investment Management (Savills IM), the international real estate investment manager, for its pan-European Savills IM European Logistics Fund 3 (ELF 3). The property totalling 46,000 sqm is fully leased by domestic and international companies from the logistics, food and chemical sectors.
Category:

Investment Deal €50-100 million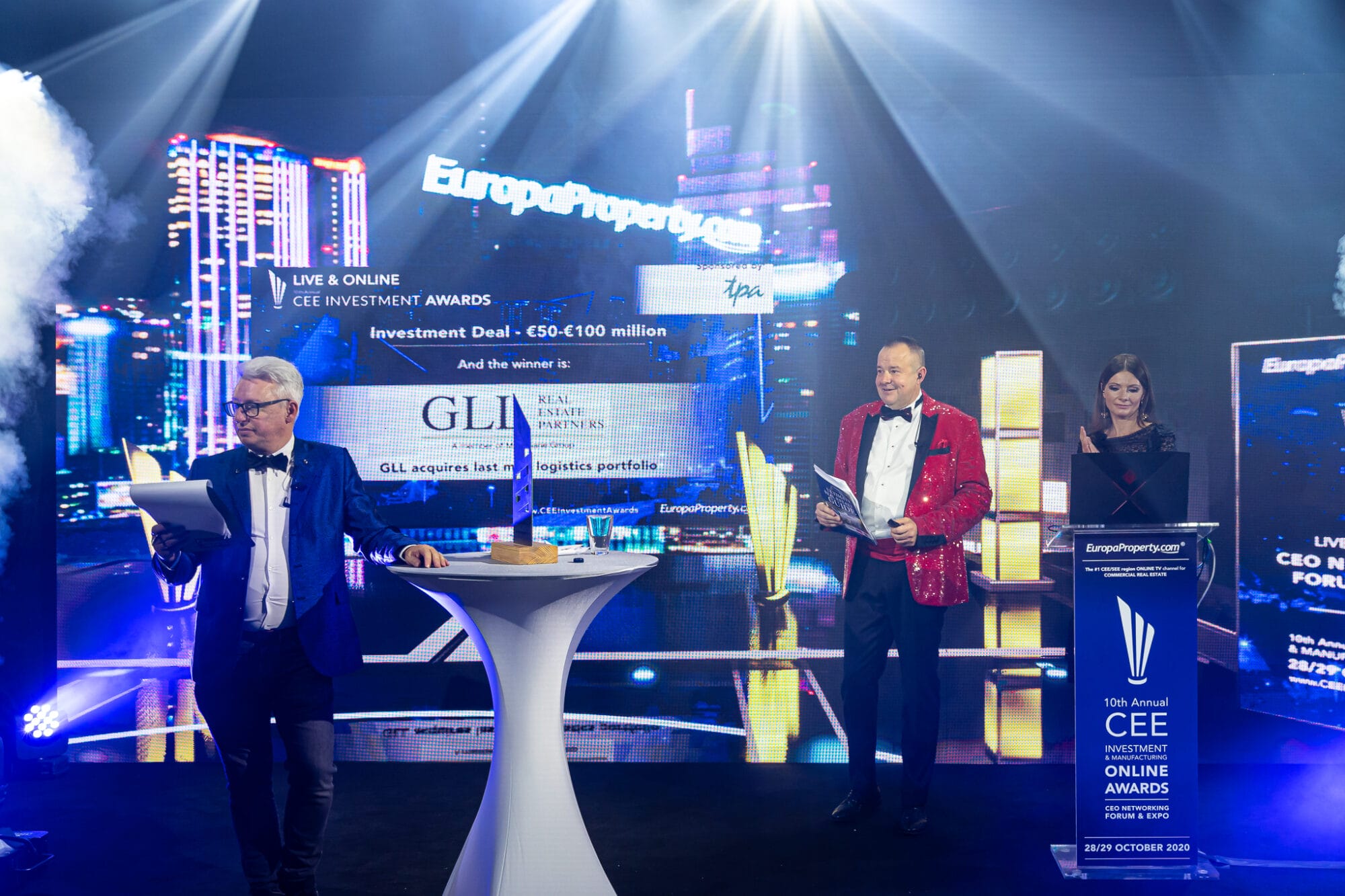 GLL acquires last mile logistics portfolio
Sponsored by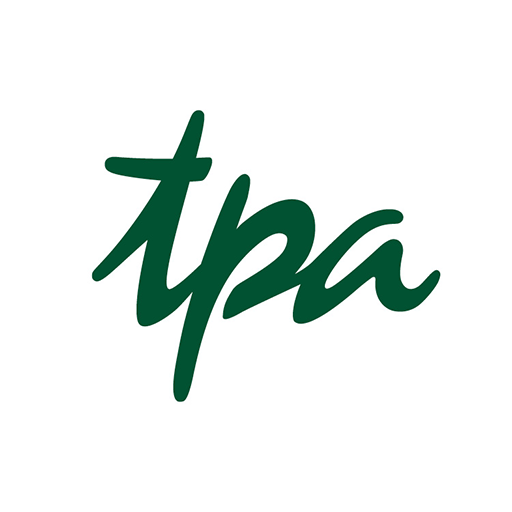 GLL Real Estate Partners ("GLL") is an institutional fund management company who initiate, structure and manage closed-end, co-mingled and open-ended funds for institutional Investor, and currently manages funds and segregated accounts with a total volume of over €7 billion In September GLL agreed to acquire a last-mile logistics portfolio across seven regional cities in Poland for in excess of €80 million.
Category:

Investment Deal €100 million plus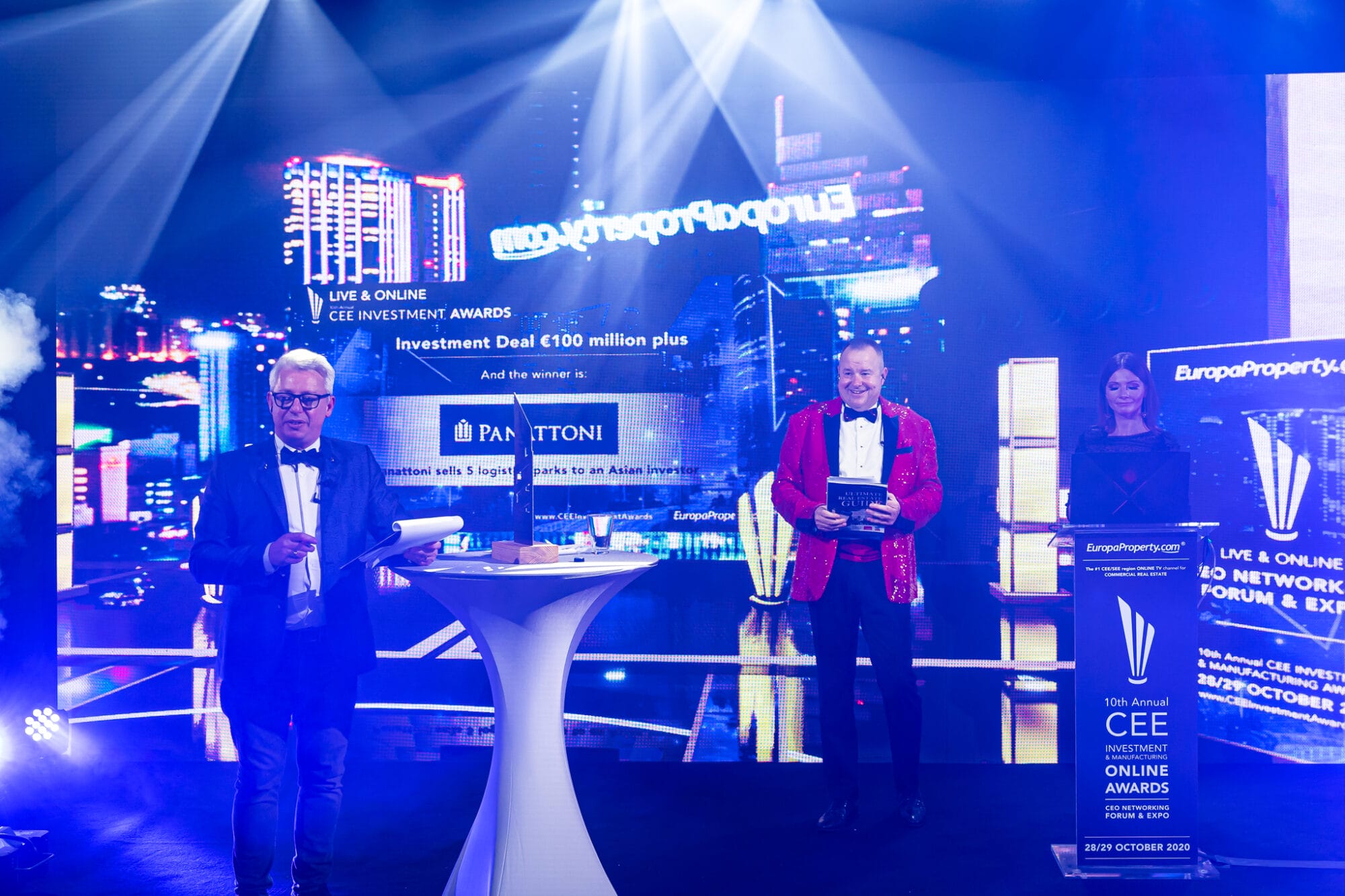 Panattoni sells 5 logistics parks to an Asian investor
Panattoni sold a portfolio of 5 logistics parks in strategic locations totalling 280,000 sqm to an Asian investor. This marks the Asian investor's first investment in Poland and the transaction was handled by Savills Investment Management. The disposal by Panattoni reflects current market trends, particularly the interest of Asian investors in Central and Eastern Europe. Investors' appetite for logistics and industrial assets continues to grow across Europe, and particularly in Poland given its economic and locational advantages. For Panattoni, this is a very important portfolio deal, where the developer has managed to put together one of the best portfolios of logistics parks in key markets.
Category:

Warehouse Investor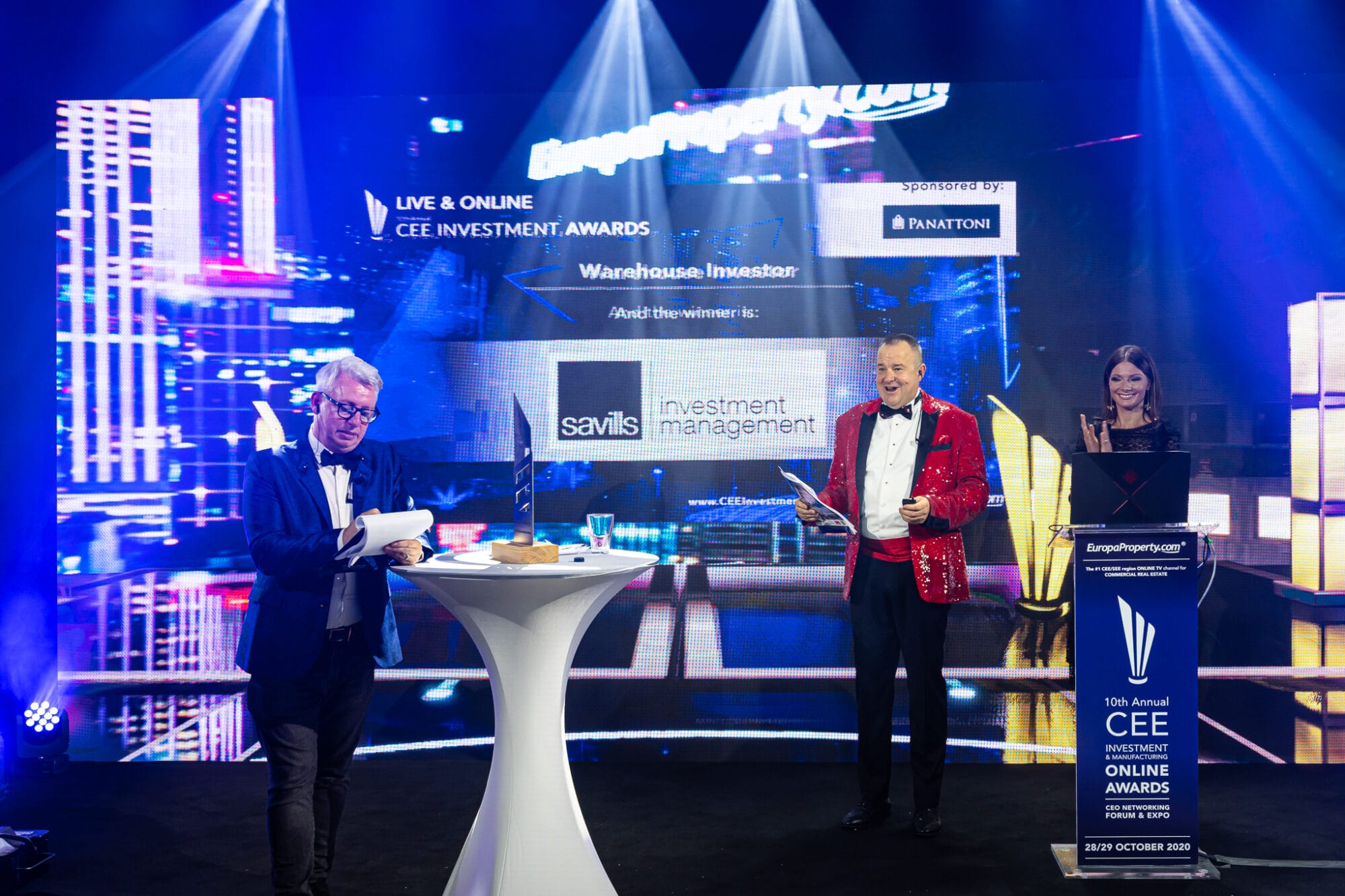 Savills Investment Management
Sponsored by

Savills Investment Management (Savills IM)  is an international real estate investment manager, which administers assets of a total value of c. €20.75 billion worldwide (as of Q4 2019). The company offers a wide variety of asset and fund management services in the form of individual mandates and funds for a variety of investors, including insurance companies, pension funds, charities and family offices. The scope of investment styles reaches from the core to opportunistic.
Category:

Office Investor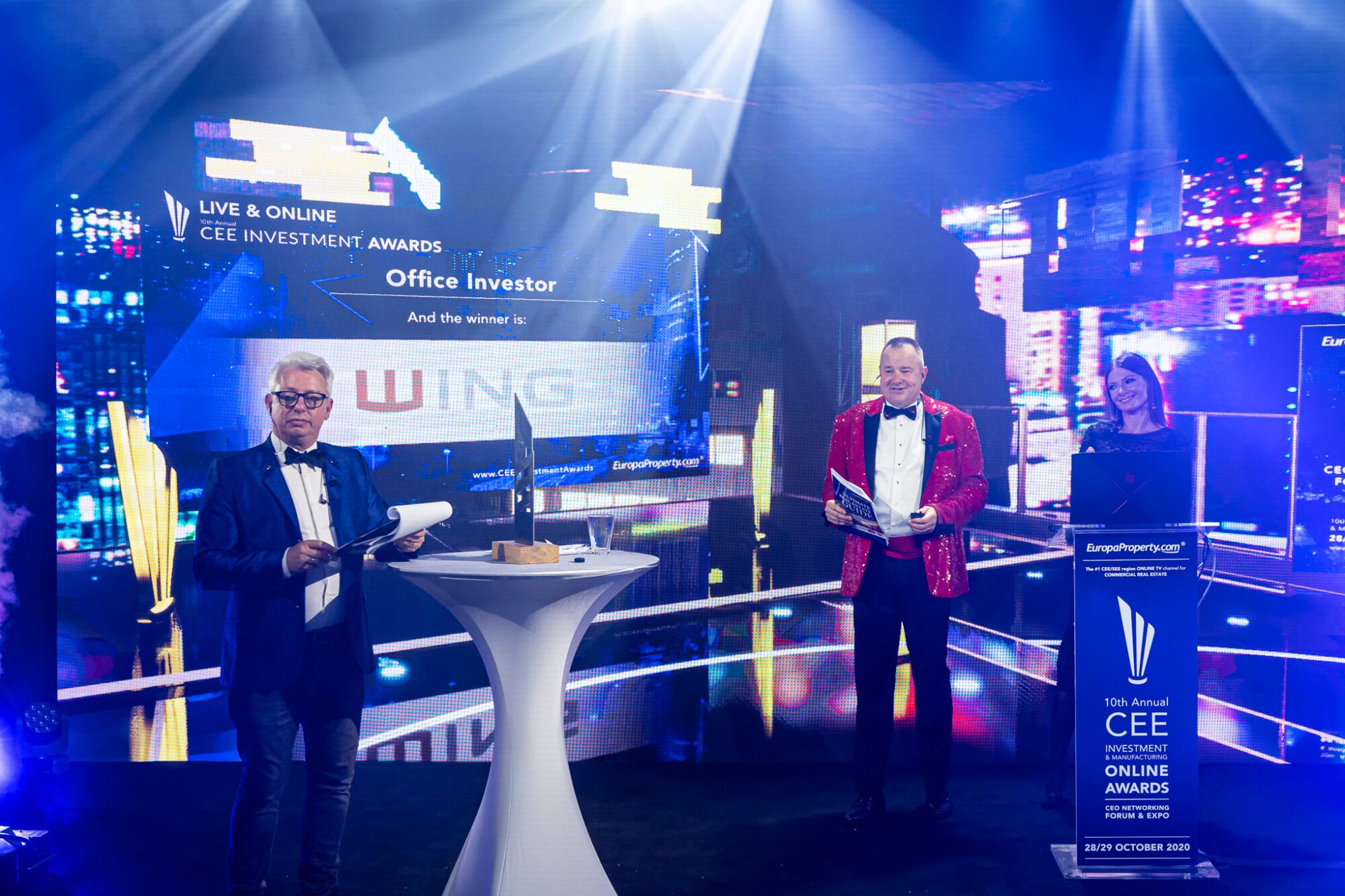 WING
WING is one of the largest privately-owned Hungarian real estate companies. The company operates in all market segments, engaging in the development of offices, industrial properties, retail properties, hotels and residential properties. Since its foundation, it has developed over 1 million sqm of real estate with an investment value of €1.5 billion. WING has a significant development and investment portfolio and subsidiaries that specialize in real estate services. WING is the majority owner of Poland's largest real estate developer, Echo Investment. This establishes WING as a major regional player.
Category:

Investment Asset Management Firm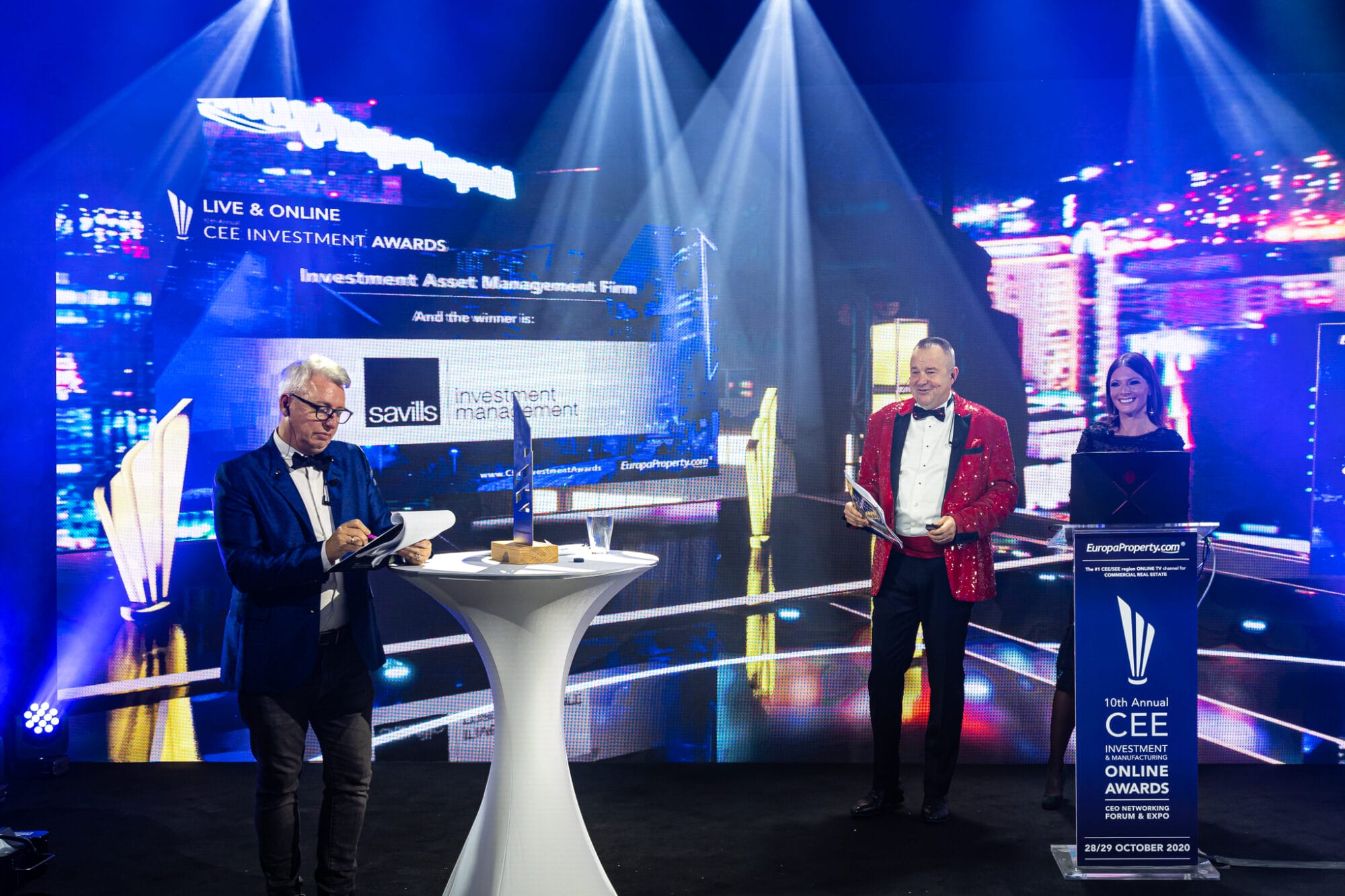 Savills Investment Management
Savills Investment Management (Savills IM)  is an international real estate investment manager, which administers assets of a total value of c. €20.75 billion worldwide (as of Q4 2019). The company offers a wide variety of asset and fund management services in the form of individual mandates and funds for a variety of investors, including insurance companies, pension funds, charities and family offices. The scope of investment styles reaches from the core to opportunistic.
Category:

Opportunistic Investor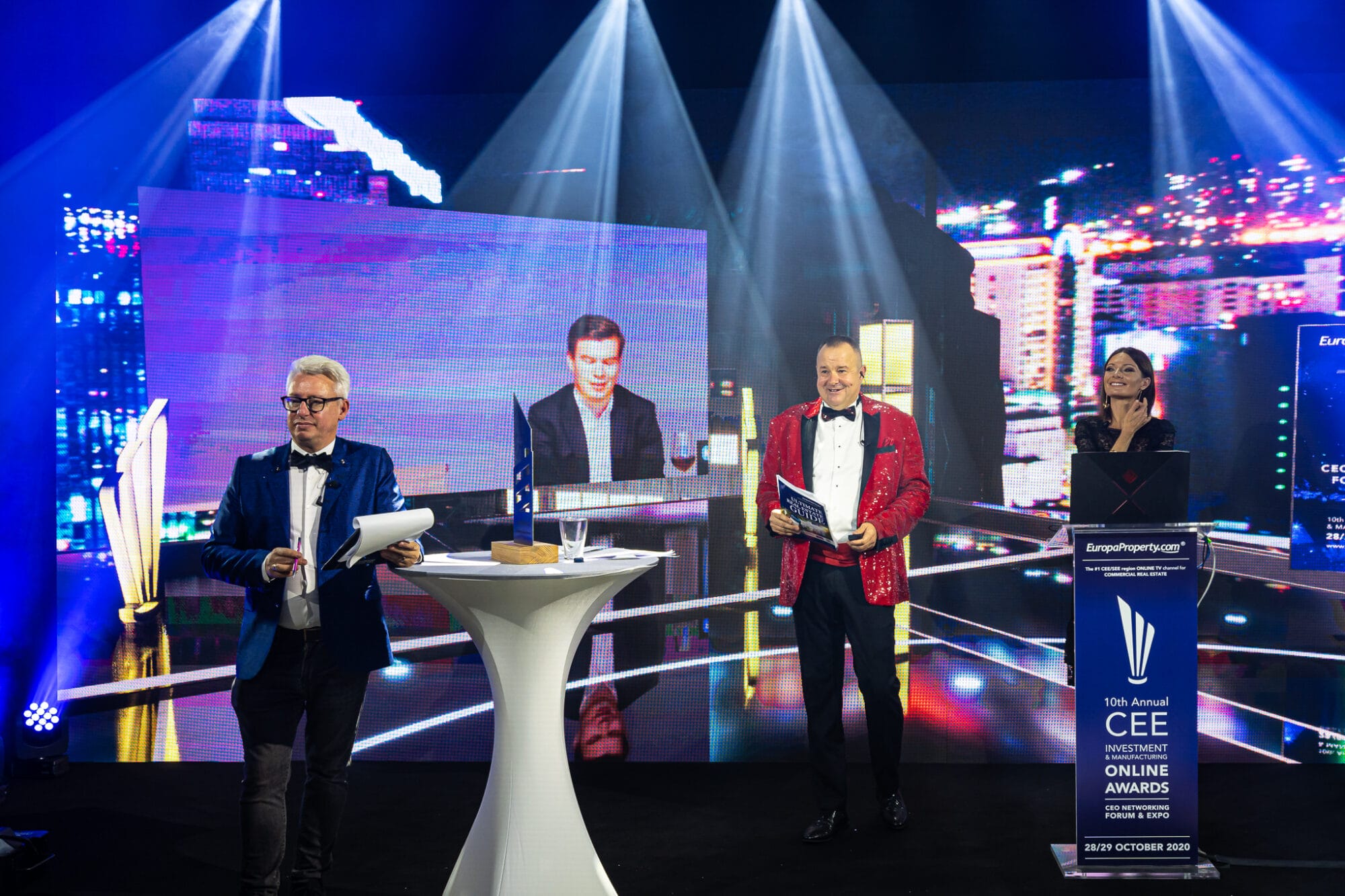 Griffin Real Estate
Griffin Real Estate is the largest, privately owned, most active and innovative investment and asset manager in private equity specialized in real estate in CEE, originating and introducing several new concepts and formats to the market. The company invests and manages its investment platforms on behalf of both its owners & managing partners and its renowned international investors and strategic partners – several global investment funds such as Oaktree Capital Management, Pacific Investment Management Company (PIMCO), Redefine Properties, Kajima Corporation, WING, Madison International Realty and Ares Management Corporation.
Category:

Value add Investor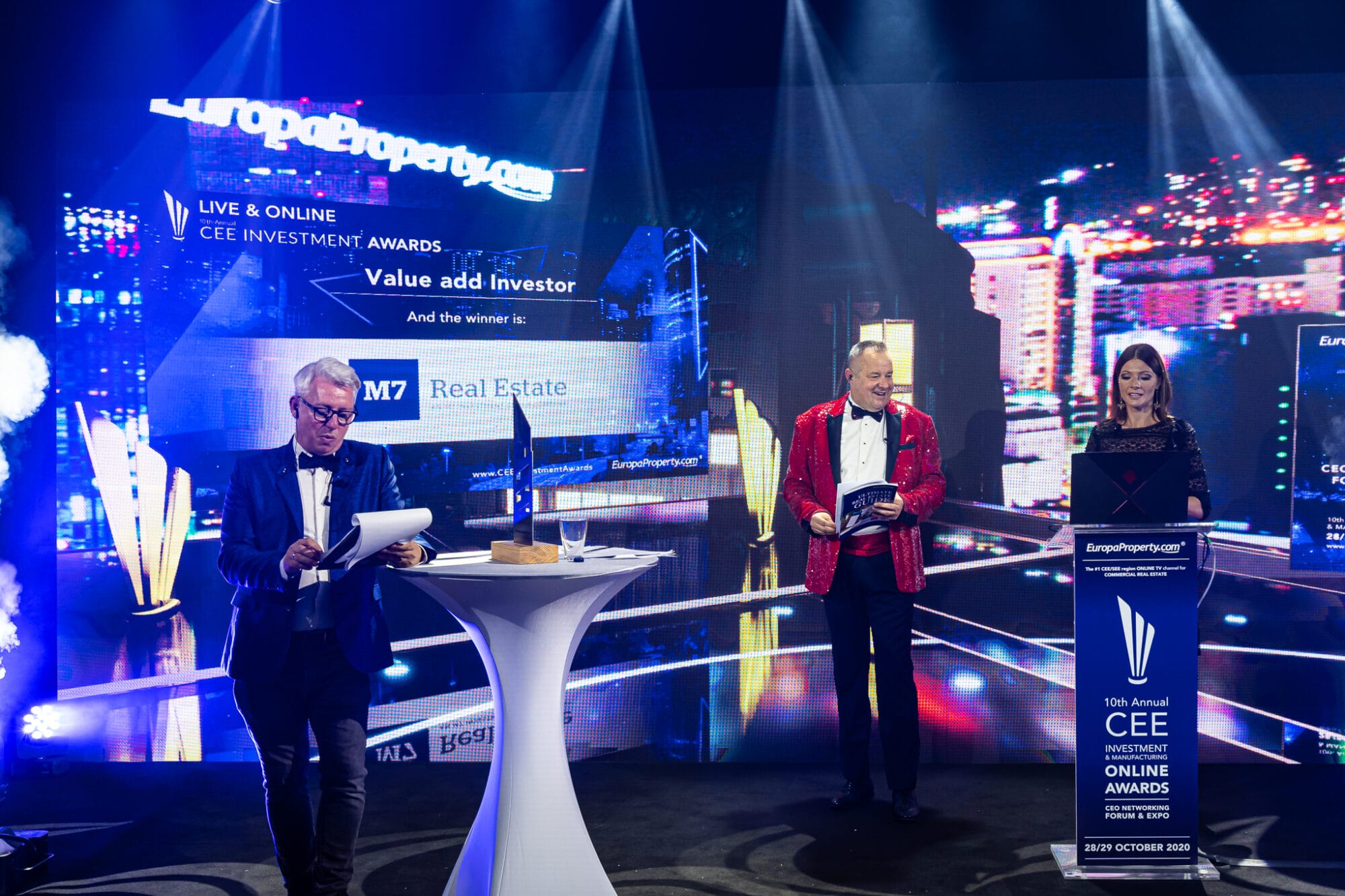 M7 Real Estate
M7 is a leading specialist in pan-European, regional, multi-tenanted commercial real estate and is part of the M7 Investment Group of companies. We are majority-owned by our senior managers, with over 200 employees in 14 European countries. Our team manages over 835 retail, office and industrial properties with a value of around €5.1 billion.
Category:

Core Investor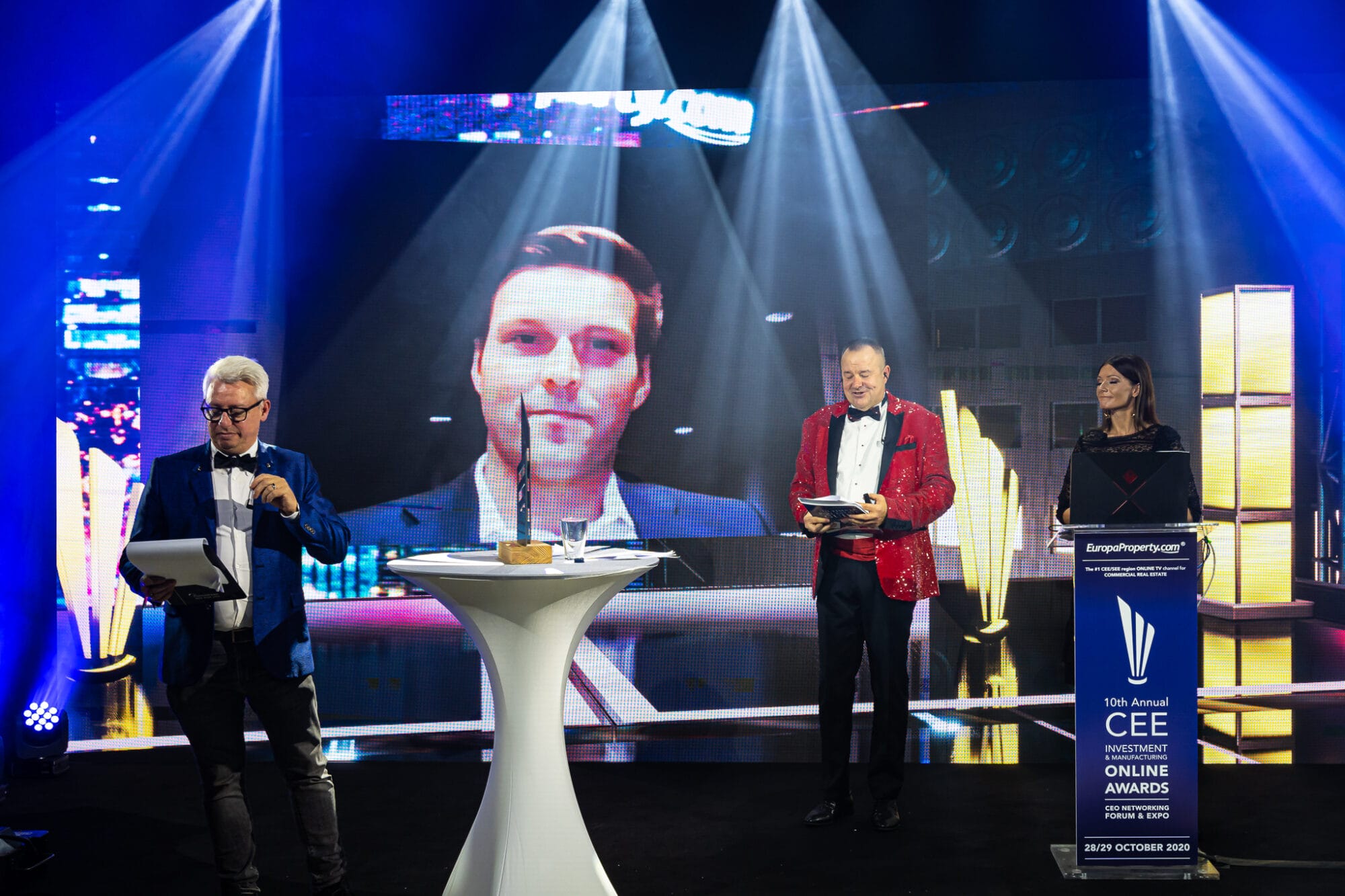 Globalworth
Sponsored by
Globalworth is a listed real estate company active in Central and Eastern Europe, quoted on the AIM-segment of the London Stock Exchange. It has become the pre-eminent office investor in the CEE real estate market through its market-leading positions both in Romania and in Poland. Globalworth invests, acquires, develops, and directly manages high-quality office real estate assets and industrial and logistics parks in prime locations, generating rental income from high-quality tenants from around the globe.
Category:

Professional of the Year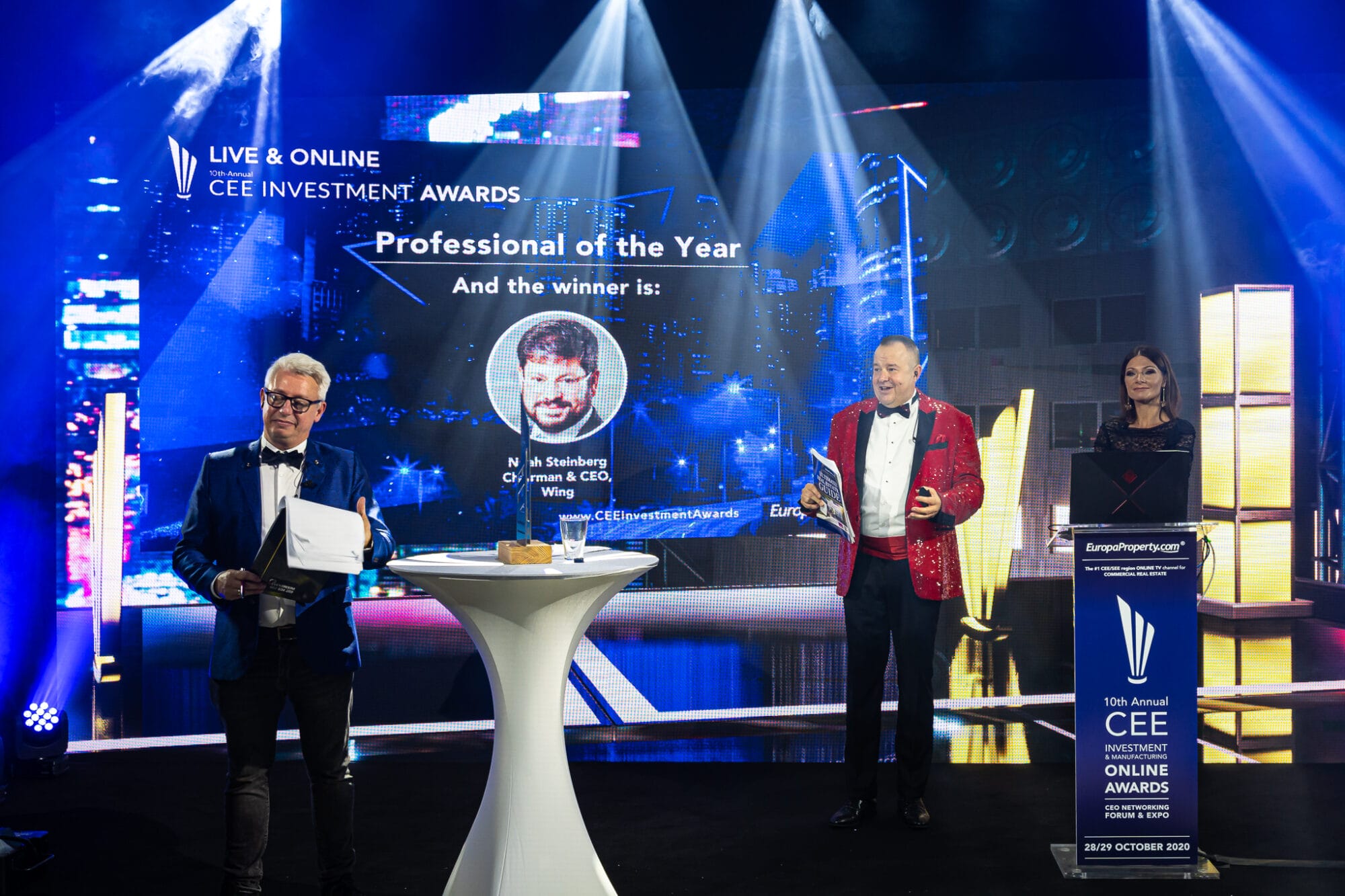 Noah M. Steinberg - WING
Noah Steinberg, chairman and CEO of WING, has consistently represented the highest standards of professionalism and ethics while achieving outstanding business results since the company's establishment in 1999. He has built WING into Hungary's leading local property company in terms of development, investment and financial performance. Building on its success in the Hungarian real estate market, it has identified international expansion as its next strategic goal. With acquiring the majority holding of Echo Investment the largest Polish real estate developer WING has taken a major step forward in this direction and it is now a group that is significant at the regional level.